By 2023, B2B organizations with digital commerce offerings will see 30% more revenue and a 20% reduction in costs, compared to competitors without B2B digital commerce sites
As times change and technology evolves, the entire B2B ecosystem - wholesalers, distributors, manufacturers, and suppliers - need to adapt to new approaches to commerce. In today's market, that means developing your business models and going digital. Those companies that do so, successfully position themselves as industry leaders and their brand, customers, and bottom-line benefit.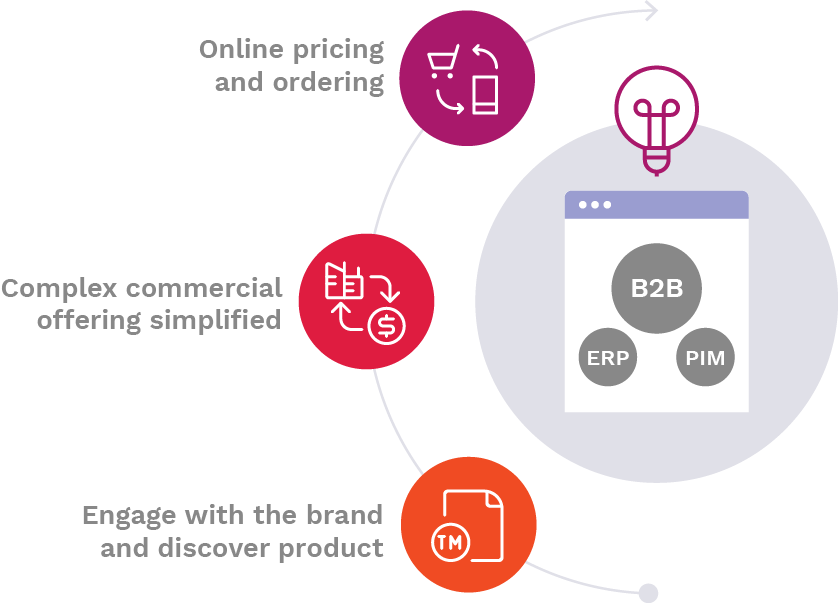 Explore all the digital commerce channels at your disposal
Businesses have more sales channels at their disposal than ever before. Whether it's online sales portals or e-commerce shops, your company needs to test various channels to establish what the best digital commerce solutions are for your products and services.
With Ibexa DXP, you can develop the tools and processes required to connect directly to customers through e-commerce sites or push your catalog to the leading marketplaces in your industry. Its modular design means Ibexa DXP scales as you do and ensures you're able to begin the digital transformation process in the most intuitive and affordable way possible.
Expand your business by diversifying and multiplying the sources of revenue
Access to multiple digital commerce channels means multiple ways of doing business. This opens up the possibility of diverse revenue streams and allows you to reach a wider audience. Many B2B businesses are experiencing considerable success combining channels and making the most of their ability to sell in several different ways.
Core products can be listed on leading industry marketplaces and supplemented by more specialist products that are only available through your dedicated B2B online sales portal. Having found your product via an e-commerce marketplace, customers are encouraged to channel shift towards your purpose-built channels, giving you the opportunity to impress with your seamless customer experience. Ibexa DXP ensures this cross-channel approach is easy to establish and effective when implemented. It puts all the power of the latest digital commerce channels at your disposal.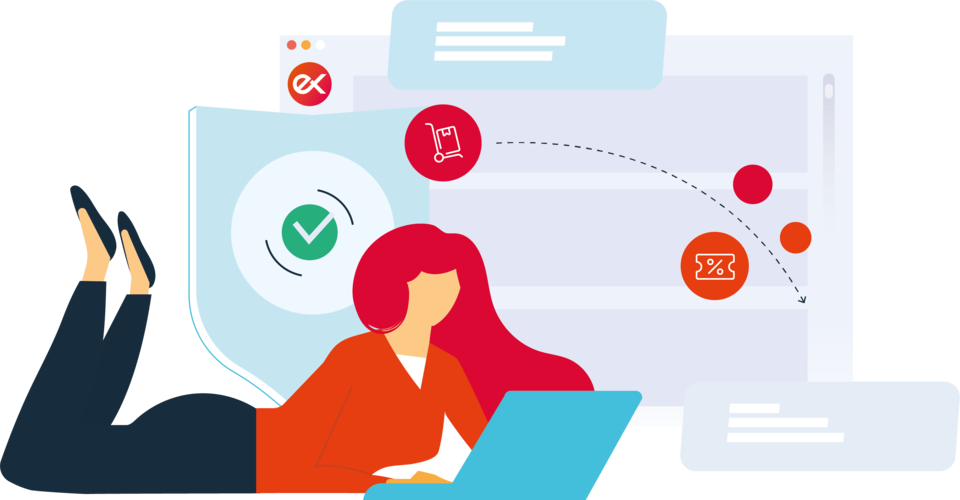 Deliver rich experiences to all audiences
Customer behavior is changing and businesses must adapt if they're to remain relevant. Rather than directly pushing products, the emphasis is now on offering friction-free customer experiences and guiding the buyer through the customer journey.
Ibexa DXP helps you eliminate obstacles and craft smooth customer experiences that encourage brand loyalty and the development of long, mutually beneficial business relationships. It does so by breaking down organizational silos, helping you maintain brand consistency, and equipping your company with the tools it needs to take advantage of a wide range of digital commerce channels.
Streamline complex B2B buying journeys
B2B and B2C business models vary considerably. However, one of the main distinctions is who decides on and authorizes a purchase. Unlike B2C, B2B buyers are rarely a single person. Instead, they're teams, with each team member playing a different role and shouldering their own set of responsibilities.
This can make for complex customer journeys. While one individual may organize a purchase, another might have to authorize it. Ibexa DXP streamlines the buyer journey by allowing you to manage the purchase process and workflow. You can regulate the buying process, designate different roles distinct access permissions or allow the customer to manage the process themselves.
.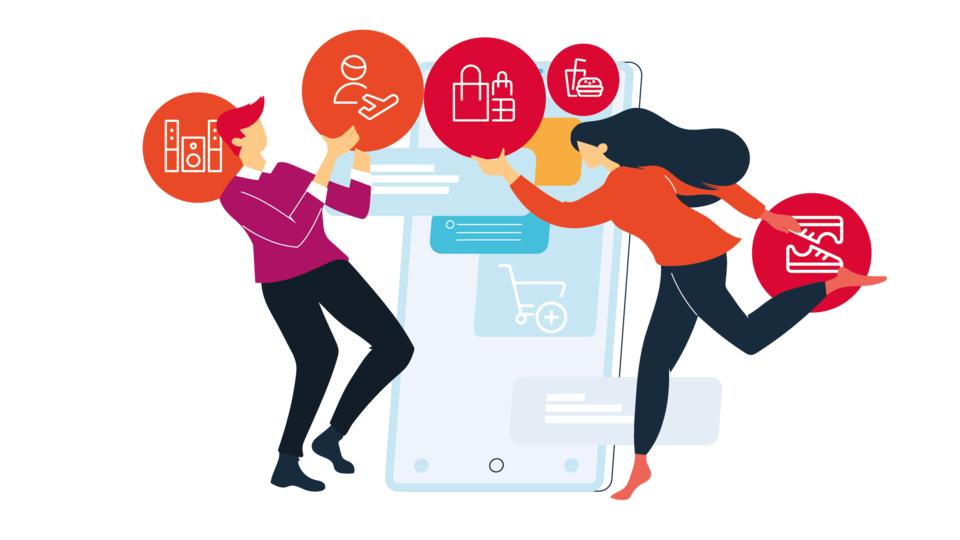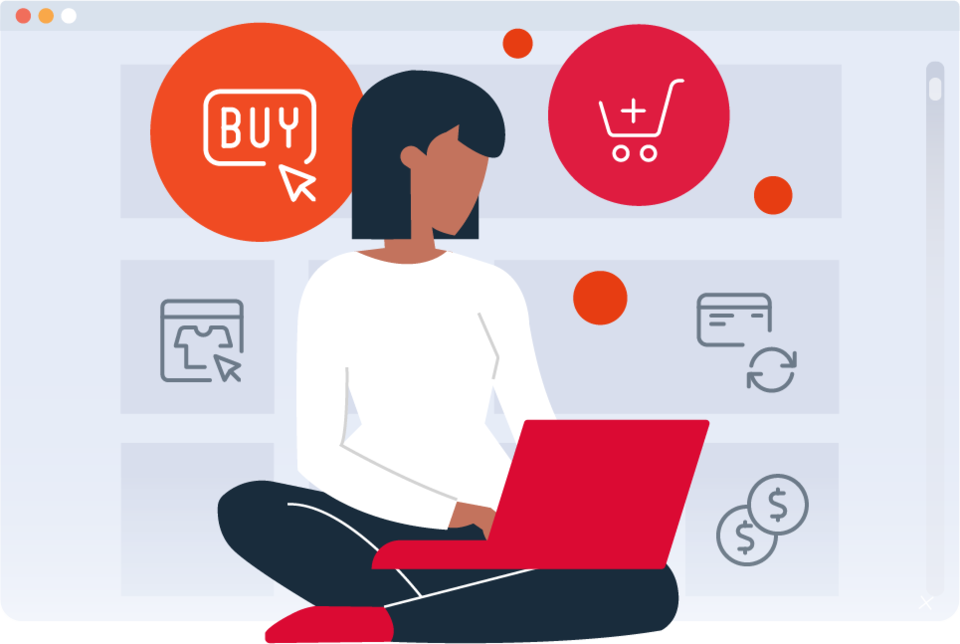 Accommodating dynamic pricing and the B2B approach
B2B also differs from B2C in that pricing and payment are far more nuanced and dynamic. It's not unusual to utilize tiered pricing structures or for customers to attempt to negotiate more favorable terms. This can cause problems for companies that still struggle with organizational silos and that can't facilitate the free flow of information between business systems.
Ibexa DXP is the solution. Offering easy integration with existing business systems, such as CRM, ERP, and PIM, it ensures your employees have access to up-to-date information and enables you to offer precise and flexible custom prices. In today's fast-paced business environment, the ability to get a real-time reading on your inventory position is invaluable.
Buyers are more willing than ever before to spend big through remote or online sales channels, with 35% willing to spend $500,000 or more in a single transaction (up from 27% in February 2021). 77% of B2B customers are also willing to spend $50,000 or more
*Gartner: Leverage B2B Digital Commerce for Cost Optimization, Improved CX and Revenue Growth. Published 6 July 2020