Meet Your New B2B
E-commerce Platform
Today, digital transformation means creating a seamless digital customer experience.
Ibexa Commerce provides businesses with a unified and streamlined platform from which you can customize all aspects of the e-commerce experience.
By integrating content, personalization and commerce functionality into a single, dedicated interface, Ibexa Commerce helps you manage every aspect of the customer journey.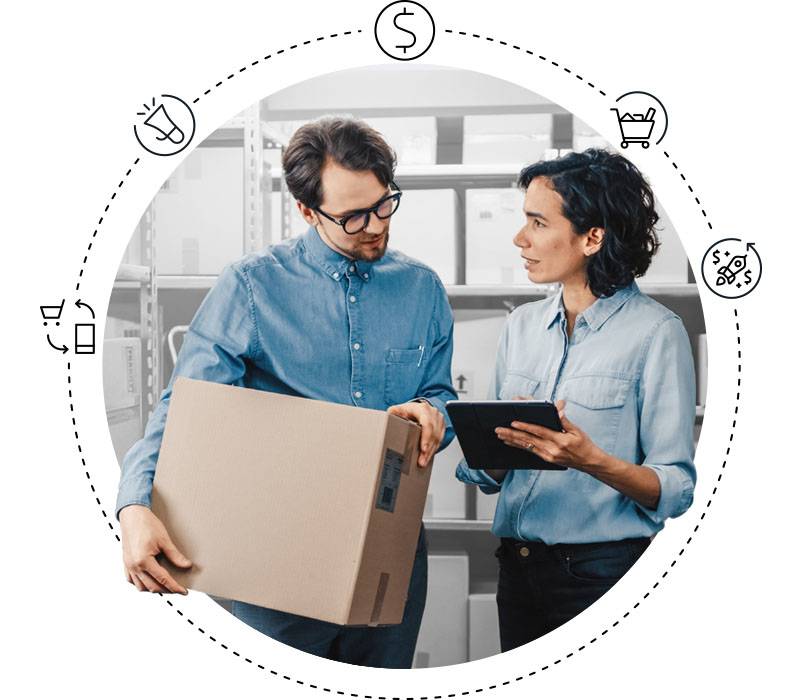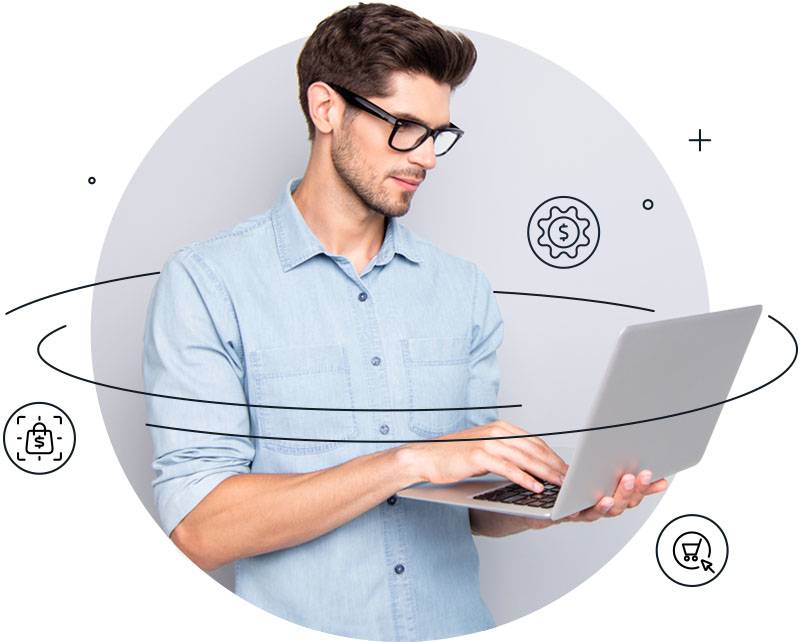 Powerful Technology for Simple Solutions
Access to increasingly powerful digital technologies should not complicate your B2B processes. In the modern business environment, keeping it simple is the name of the game.
At Ibexa, we believe intelligent B2B e-commerce software design involves freeing businesses from the limitations of complex IT systems. Ibexa Commerce has been created specifically for B2B companies that require an intuitive, powerful, and all-encompassing Digital Experience Platform.
Using custom pricing for different customer groups to powerful, personalized product recommendations and centralized product information management that you find in Ibexa Content and Ibexa Experience, Ibexa Commerce takes the customer journey one crucial step further by enabling financial transactions to happen.
Automating B2B Business Processes
Automating critical business processes is essential if your organization wants to do more with less.
Ibexa DXP facilitates efficient management of many B2B and B2C business processes, including order and inventory management, customer data and custom pricing. It does so by enabling easy integration with current applications, including your CRM, ERP, PIM and DAM systems.
Manage B2B and B2C processes via a single, intuitive DXP
Enable Direct to Consumer (D2C) capacity
Switch from offline commerce to e-commerce by digitalizing your sales processes.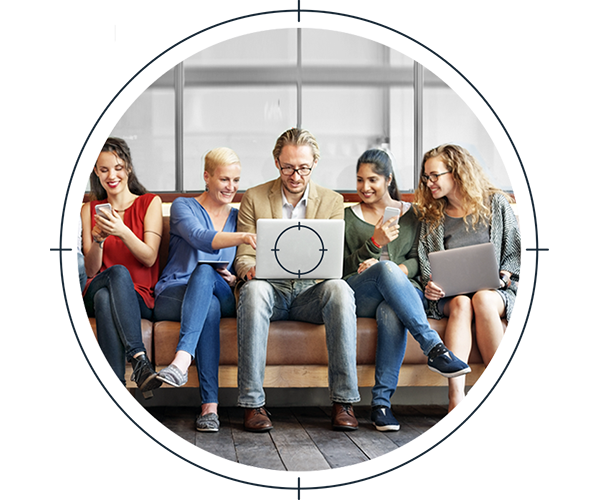 Personalized Experiences Show That You Care
Each of your customers is unique. Show them you recognize that fact with a personalized e-commerce experience.
Designed to deliver personalized content at every stage of the buying cycle, our B2B e-commerce platform makes it easier for you to market your products and for your customers to find what they need.
A standardized search experience for content and product catalogs
More detailed product catalogs that enable highly structured product specifications and free-form marketing content
Powerful search functionality that helps your customers find what they're looking for at the first time of asking
AI-powered content and product recommendations that are optimized for your KPIs and improve your ability to cross-sell.
Flexible, Versatile, and Made for a Cross-border Business Environment
In a networked world, businesses need to be more agile and responsive than ever. Purchasing scenarios often vary between industries and across borders, complicating ordering processes and consuming valuable time and resources.
Ibexa Commerce overcomes these challenges by simplifying the way you manage B2B sales models. By ensuring you can customize product pricing for different customer groups, our B2B e-commerce solution maximizes revenue while reducing the cost of doing so.
Work with custom order templates for a more unified experience
Automate pricing segmentation across channels and target groups
Personalize purchase and permission workflows to account for customers, partners and resellers working in large procurement teams
Create unique customer journeys for different user roles and permissions.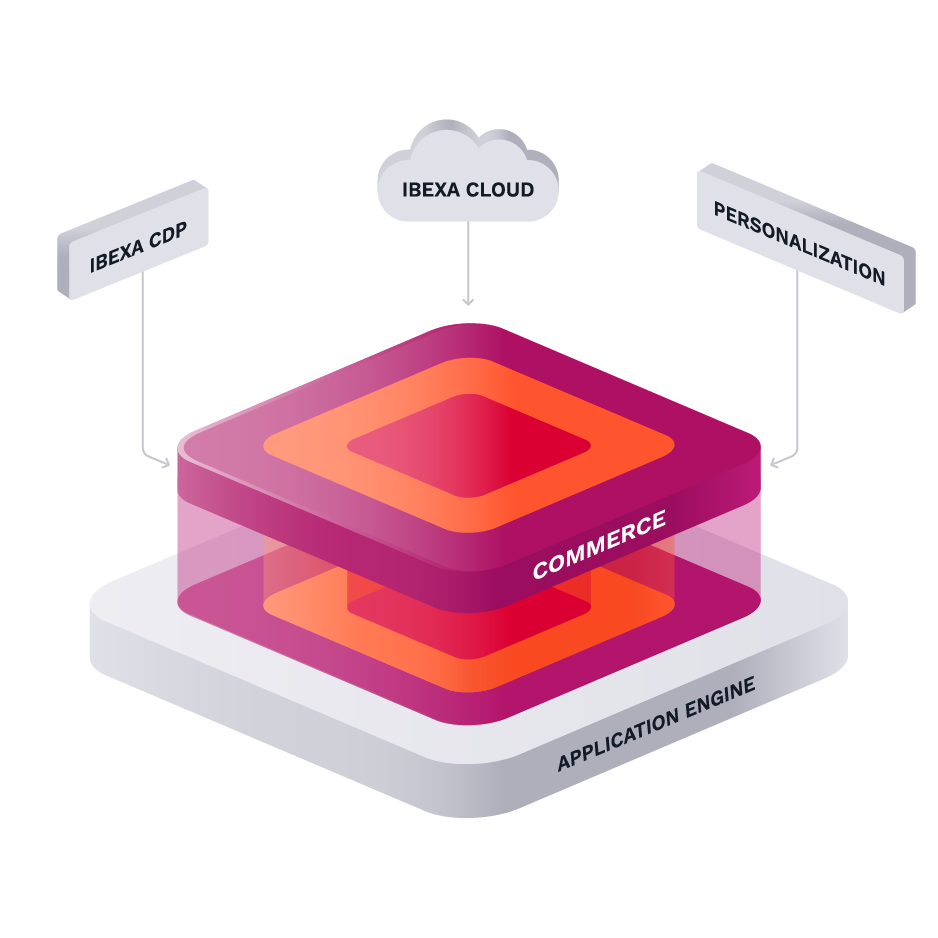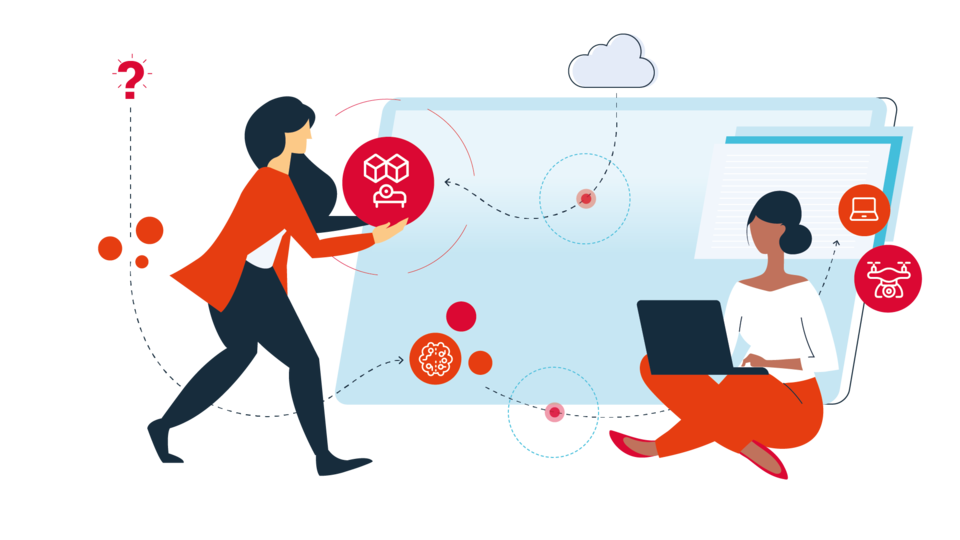 Contact Us
Our sales department will help you choose the right Ibexa DXP product and any additional services you may need. They will also help you team up with one of Ibexa's certified partners to customize and implement your Ibexa DXP product: