Win Larger Projects, Increase Productivity and Profitability
The Ibexa Partner Program is designed for those companies looking to increase their digital experience revenues, integrate their services and systems, and deliver remarkable, rich, and memorable digital experiences for their customers.
Our Partner Program enables all types of digital agencies, systems integrators, and specialist consultancies to develop and grow their offerings with a trusted and proven Digital Experience Platform – Ibexa DXP – backed up with professional training and sales and technology support.
We empower you to create and deliver digital experiences at for your clients and transform the way in which they compete and succeed, faster. In turn, this gives you the competitive advantage to outperform your peers.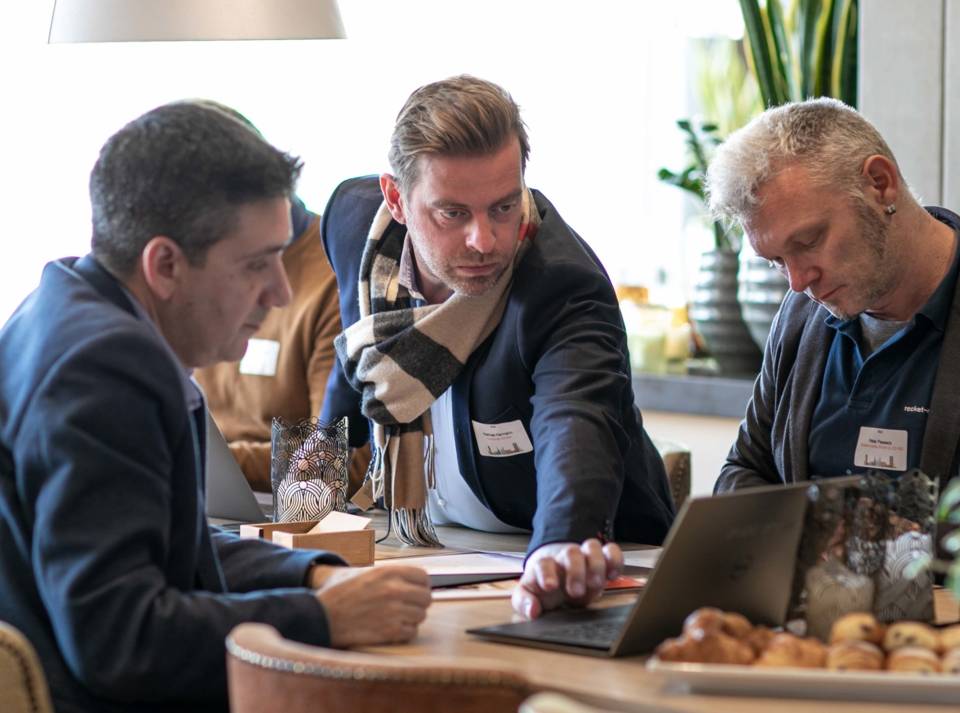 Ibexa's sales strategy is 100% partner driven where all leads and opportunities involve partner commitment.
We collaborate and support our partners to be successful with:
• Developer and commercial training courses with certifications
• Access to dedicated partner managers and presales experts
• Co-marketing programs to drive lead generation via events and webinars with supporting collateral
• Support in creating business plans, POCs, demos and crafting responses to RFPs
• A partner portal with a wealth of information and marketing resources.
With Ibexa we can rely on proven market-leading software to implement customers' requirements based on best practice utilizing integration building blocks and blueprints. Ibexa supports our cloud-first mantra of delivering short time-to-value projects. It enables us to reduce project risk, time-to-implementation and operating costs, and ensure that our clients' investment is future-proof.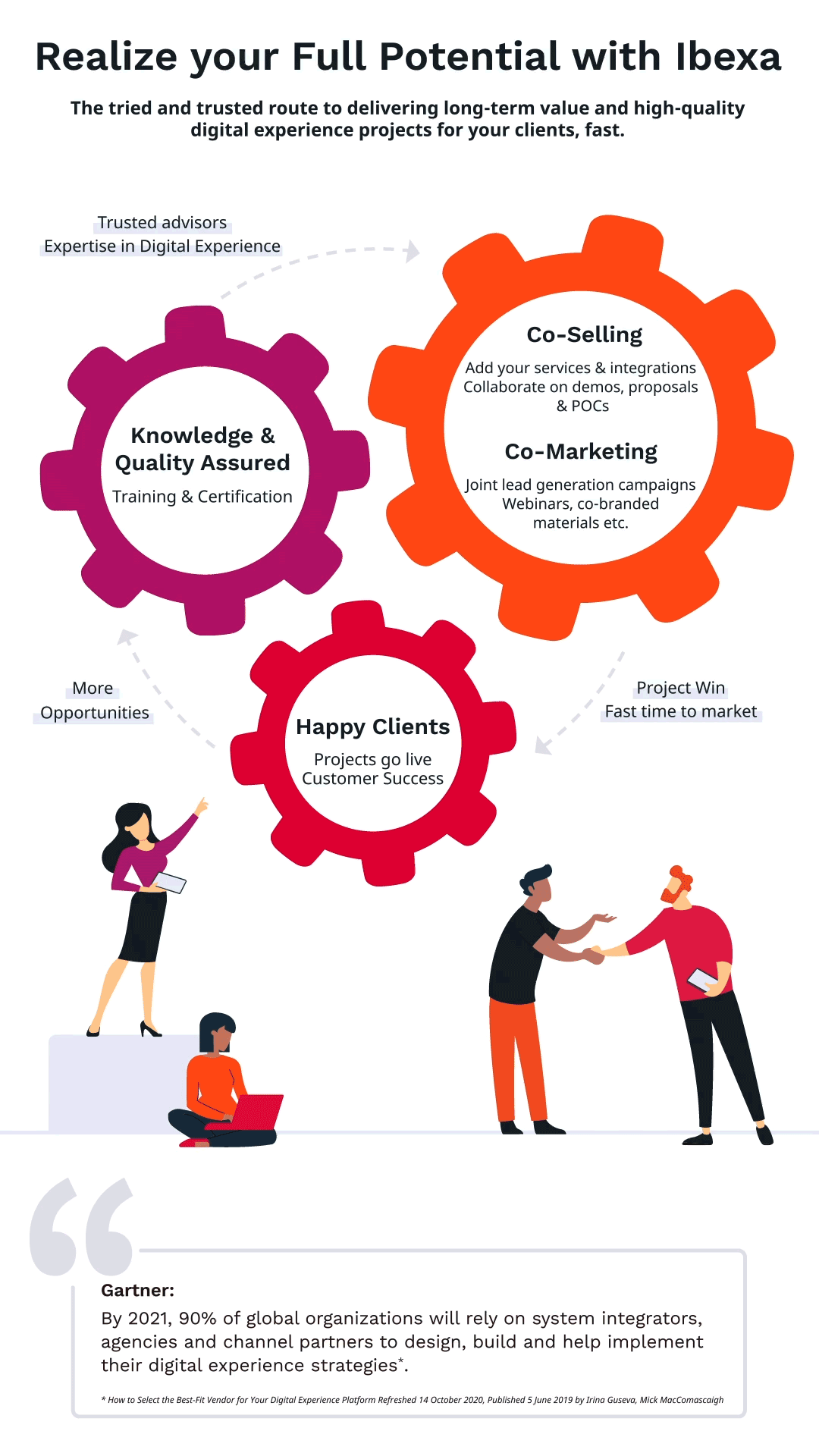 Partner with Ibexa
Ibexa is trusted by

Fill in your contact details below.
Fields marked with * are required.
In a world all about delivering excellence in digital customer experiences, you can build new revenue opportunities, create memorable experiences and turn your clients into digital champions with Ibexa's trusted and open Digital Experience Platform (DXP).