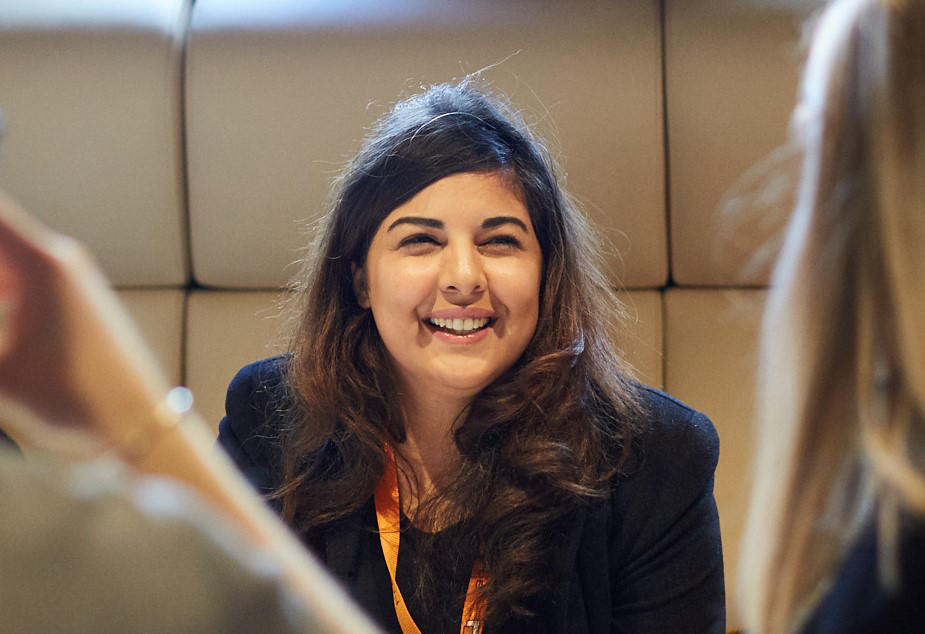 Come and work with us!
Passionate, motivated people from around the world collaborate at Ibexa, and we offer a fulfilling environment where you can take initiative, grow and contribute to one of the most powerful content management platforms available today.
We are always looking for more talented people to enrich our team. Check out the open positions below.


Working at Ibexa
We work with talented people who are passionate about their work in delivering world-class solutions to our customers. We put their interests first and believe in creating a great working environment, so our employees are happy to come to work every day and do their best work. People-centric, we want to help you work better and smarter with the latest tools and practices.
We are an open-minded organization, one that embraces inclusion and diversity. We encourage our people to unleash their potential as we build a world-class company with cutting-edge technology. We are looking for people to share in our mission and vision, from strategists and analysts to developers and pioneers – all those who are hungry to accomplish more and want a fulfilling career – in a wide variety of roles and disciplines.
At the heart of everything we do, we do it for our customers. So we welcome customer-centric people who are proactive and want to help our clients build, memorable digital experiences for their customers.
We are interested in your ideas and creativity and want to help you make them become reality. Also, our work culture supports your ambitions by giving you the opportunity of taking on new challenges enabling you to grow your career with us for years to come.
That is how we work at Ibexa. In an environment where you are open to new things, can collaborate effectively and always treat one other with respect and equanimity.
Open Positions
Looking for a new challenge? Why not apply for one of the positions we have open listed here. If you don't see the role you are looking for but would like to be part of the Ibexa team then please send in your CV and cover letter.
Advantages & Benefits

Family
We attach great importance to the compatibility and balance of family and work. With the ability to work from home and flexible working hours, you can make the most of your day and ensure you maintain a good work-life balance.
Flexible working hours
We give our employees a lot of freedom in their work. This is also reflected in our flexible working-time models. We base our values on trust and ownership, empowering our staff to act responsibly. And as modern communications make our work more independent of time and place, employees can work occasionally from home.
Additional time off
If you are moving to a new house, getting married or need to participate in an important occasion in your life, you can take special leave.
Parental leave and maternity leave
When it comes to maternity protection and parental leave, we go above and beyond the minimum legal regulations and take a flexible approach for each individual situation.
Vacation
Besides the usual vacation time of one to three weeks, longer vacations are possible by individual agreement with your line manager in advance.
Modern and individual equipment
In a modern work environment, modern technology is a must. This does not only apply to you individually, but also to our meeting and conference zones. We rely on many different forms of digital communications such as Zoom, Teams, Slack and other collaboration platforms to ensure we can all do our jobs to the best of our ability and stay connected.
When you start working at Ibexa, you can choose whether you want to work on a Mac or a PC. We also provide you with a mobile phone subscription (and in most regions a phone too).
Additionally, we offer at all our offices a variety of snacks and beverages.
Competitive remuneration
Our remuneration packages cover the diverse needs of our global workforce and include, for example, basic wages and salaries, bonus schemes, long and short-term incentives and additional benefits.
We regularly use external benchmarks and internal standards to assess wages - to ensure that our employees are paid fairly.
Career Paths for Students
Ibexa - Discover Your possibilities
Do you want to develop your skills and talents, build a network, gain new perspectives and tackle practical challenges? We have many job opportunities for students.
We are always on the lookout for talented interns and students who work proactively, ask the right questions and support us in our day-to-day work.
Find out who we are, what we have to offer and why you should join us during your studies or during a semester break!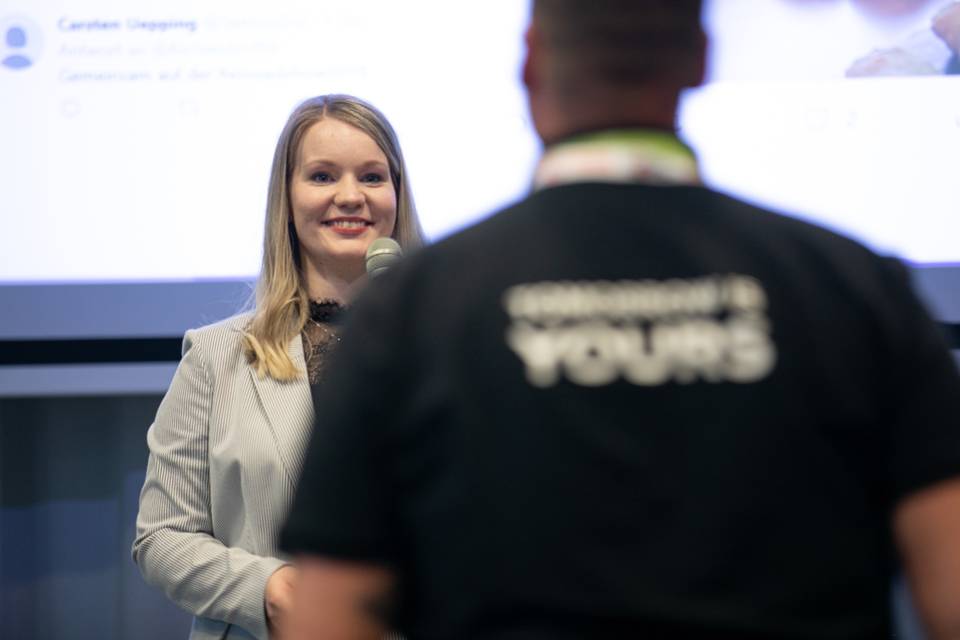 Unleash Your potential
Bring innovative ideas and analytical expertise in design, development, and operation of digital innovations and contribute to our business success. We offer the ability to work in a number of different business units:
IT: Do you feel at home in the digital world, do you like to think entrepreneurially, and do you have the momentum to drive change? Then you are a perfect fit! The following areas might match your knowledge and skills: data architecture, data protection and security, data analysis, digital transformation, project management, IT processes and products.
Marketing and Communications: Does your heart beat for Digital Marketing and Communications? We are always on the lookout for students to support our team in the areas of digital marketing, branding, and event management.
Finance: Do you see your future in Finance? Our spectrum ranges from complex accounting issues to the design of business processes and IT mapping to the analysis and optimization of strategies and processes. Here you meet fascinating people every day, who look forward to having a working with you - on a national and international level. In Finance we are always looking for bright, forward-thinking and lateral thinkers who question the status quo and who have strong attention to detail.
Sales: As part of our global or regional Sales teams, you can benefit from an incredible variety of products with which you can make your customers' dreams come true. You will carry this enthusiasm into your customers' lives, and it will be worth it. If you are good, you will achieve more with Ibexa's support than anywhere else: more opportunities, more success, more satisfaction.

What's on offer?
As a student you get an intensive insight into the working world at Ibexa and at the same time you have enough freedom to successfully complete your studies. With flexible working hours, we make that possible. You will be working alongside a permanent team and support them with responsible tasks.
Flexible working hours
We offer flexible working-time models that will suit you and your studies. During term time we can offer you a maximum of 19.5 hours per week. This time can also be extended during the semester breaks. This way, you can get to know our areas or work that are parallel to your studies and get the opportunity to put your theoretical knowledge into practice.
Dynamic environment
You will work with professional, international teams and a wide range of applications. These will give you insight into the daily operations of a global company where you will be considered a fully integrated team member.
Attractive remuneration
Convince yourself - your performance will be rewarded by an attractive and fair remuneration.
Career paths for trainees
Are you looking for a career opening that is versatile and exciting? Would you like to get to know different disciplines and broaden your professional base?
As a trainee at Ibexa, you will discover a wide variety of company areas, build up a large network and benefit from a steep learning curve.
We let you dive straight in - and starting in your first department will be just the beginning of your journey through various business areas at Ibexa.
Character traits such as curiosity, analytical intelligence and communicative competence will help you on your way. In no time, you'll gain technical and management knowledge for an exciting career in either Sales, Marketing, HR or Consulting.
As a trainee at Ibexa, you will receive the necessary support to build a strong foundation for a successful career. We enable you to gain all the professional and personal skills that you'll need. We have a developed a framework for you to develop and further your career:
Internships, preferably abroad in a related field
Seminars with which you can develop your personal and professional strengths
Personal mentor who is at your side throughout the trainee program
Regular feedback so that you always know you are on track.
Are there any trainee positions available right now? - Just contact us with your CV and a covering letter to find out!