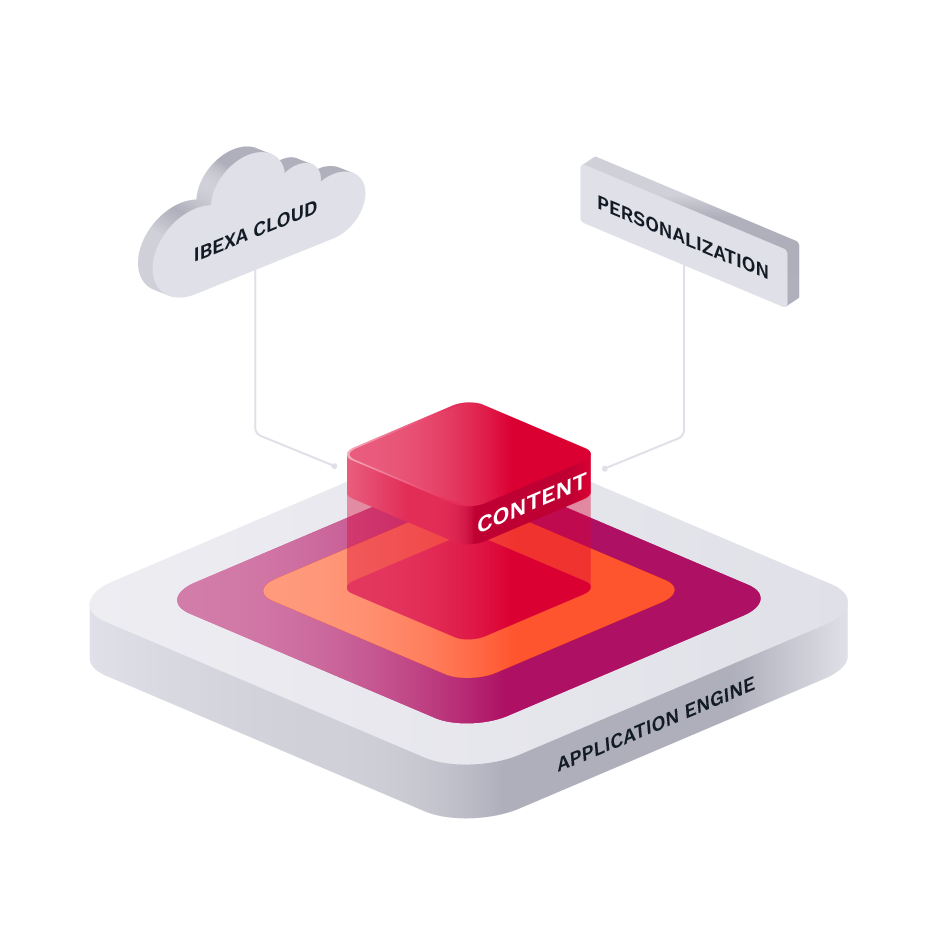 Create engaging, scalable digital experiences for multiple audiences
Manage all types of content and deliver content to any channel
Deliver targeted campaigns and personalized content to your users
Ibexa Content is tailored for organizations which need to create content hubs and deliver content to any channel. From commerce and marketing websites to mobile apps, IoT devices, and more; Ibexa Content enables you to easily structure and deliver targeted campaigns and personalized content across all your channels, at every stage of your customers' journey.
Success story: COMECO: Eight Months from Design to Launch of Native iPhone and Android Apps >
Supports all types of content
Manage and Deliver Your Content in a Streamlined Way
Manage all your content types in a unified, well-organized, and secured content repository:
Marketing/brand content
Editorial content
Product information & catalogs
Specs & documentation
Legal and technical documentation
Rich media
Digital assets
Structured content.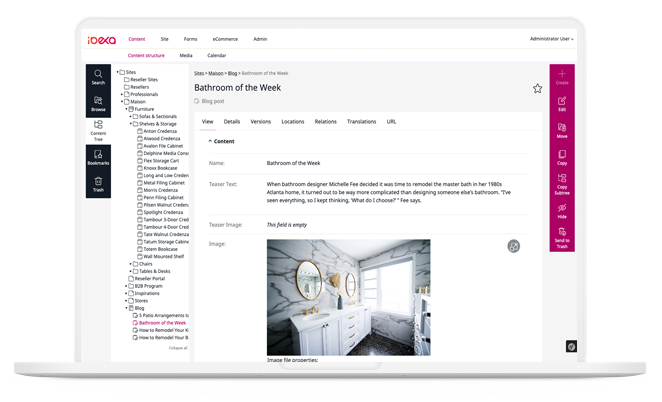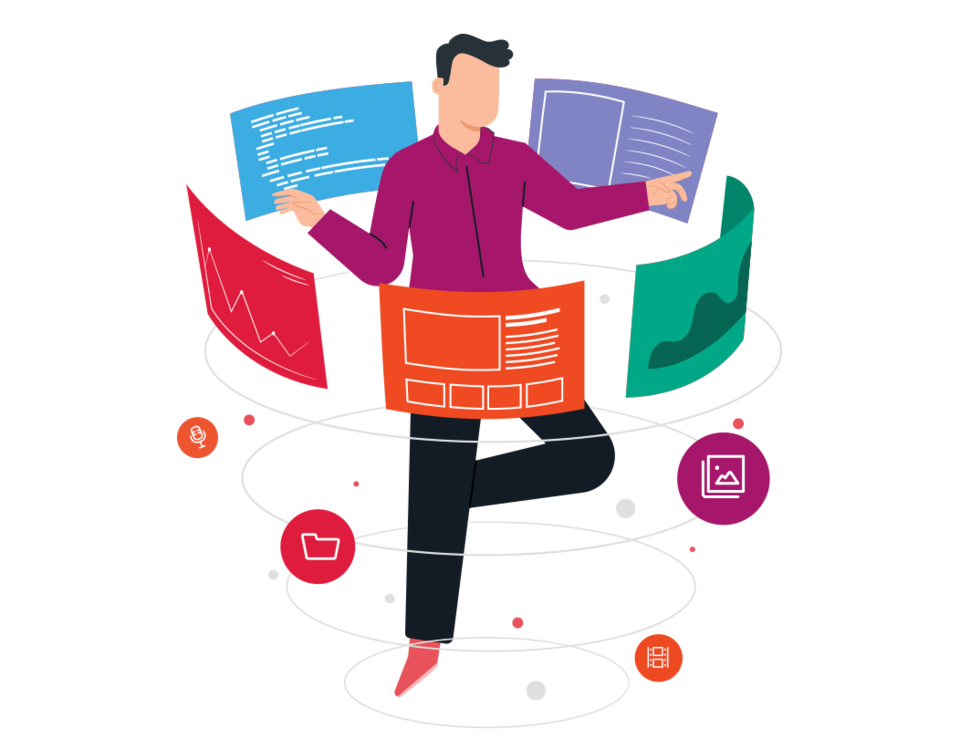 Team efficiency and productivity
Faster & Better Content Collaboration
Spend less time on administrative tasks – focus on delivering high-impact content that truly generates results. Content production is usually a team effort. Ibexa Content enables different business teams to collaborate on all types of content across business areas, markets, and locations. The collaboration tools included in Ibexa Content streamline the collaboration processes for creating, distributing and managing localized and global content.
Quick reviews
Version control and version compare
Content calendar
Production workflow
Granular custom user permissions to manage access, editing, and publishing.
API-driven Headless CMS
True Digital Cross-channel Content Management
Traditional Content Management Systems (CMSs) often provide only one context for presenting content – usually a web page. Ibexa's DXP products are 'headless', which means that your content is not coupled to a particular output/ channel (like web page rendering). Instead, your content is provided as data over an API (Application Programming Interface) for smooth content delivery to multiple channels. With a headless CMS you will also benefit from more developer flexibility, easier scaling, and enhanced security.
Decoupled content presentation
Integrate any front-end framework (Jamstack, Gatsby, etc.)
Digital signage, IoT, interactive TV and more
Speech to text & text to speech
Native app and business app integration.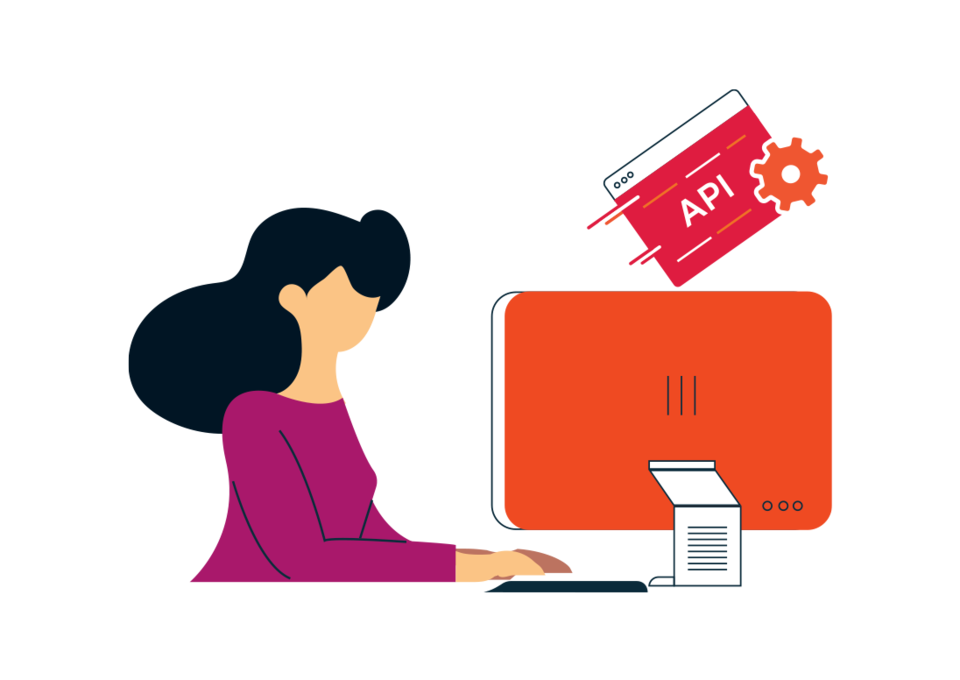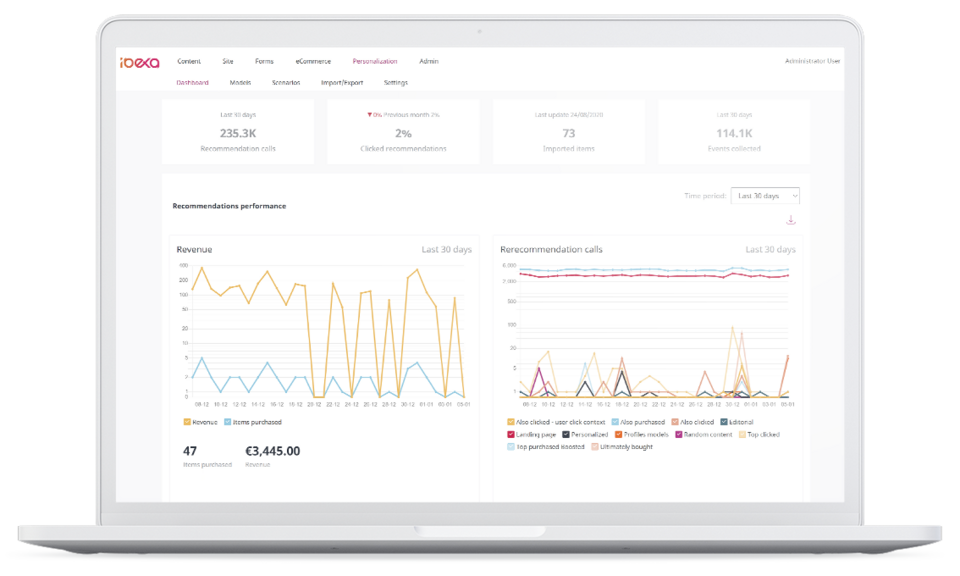 Ibexa Personalization
Treat Every Customer Like a VIP

Delivering great customer experiences includes more than just creating outstanding content. Every customer journey is unique; therefore you must cater for each user's interests, preferences and needs. Deliver highly relevant content or product recommendations – in the right channel at the right time – to individual users with Ibexa Personalization.
Order Ibexa Content
Our sales department will help you choose the right Ibexa DXP product and any additional services you may need. They will also help you team up with one of Ibexa's certified partners to customize and implement your Ibexa DXP product:
Curious to see Ibexa Content in use? Request a demo and we will get in touch:
Do you already know which partner you would like to use? Or do you want to browse all our partners? See all Ibexa's certified partners:
Licensing and pricing
Discover all included features, additional services and service levels available for Ibexa Content >