Our Product Vision for Ibexa DXP
27/05/2021, 08:40
| 12 Min read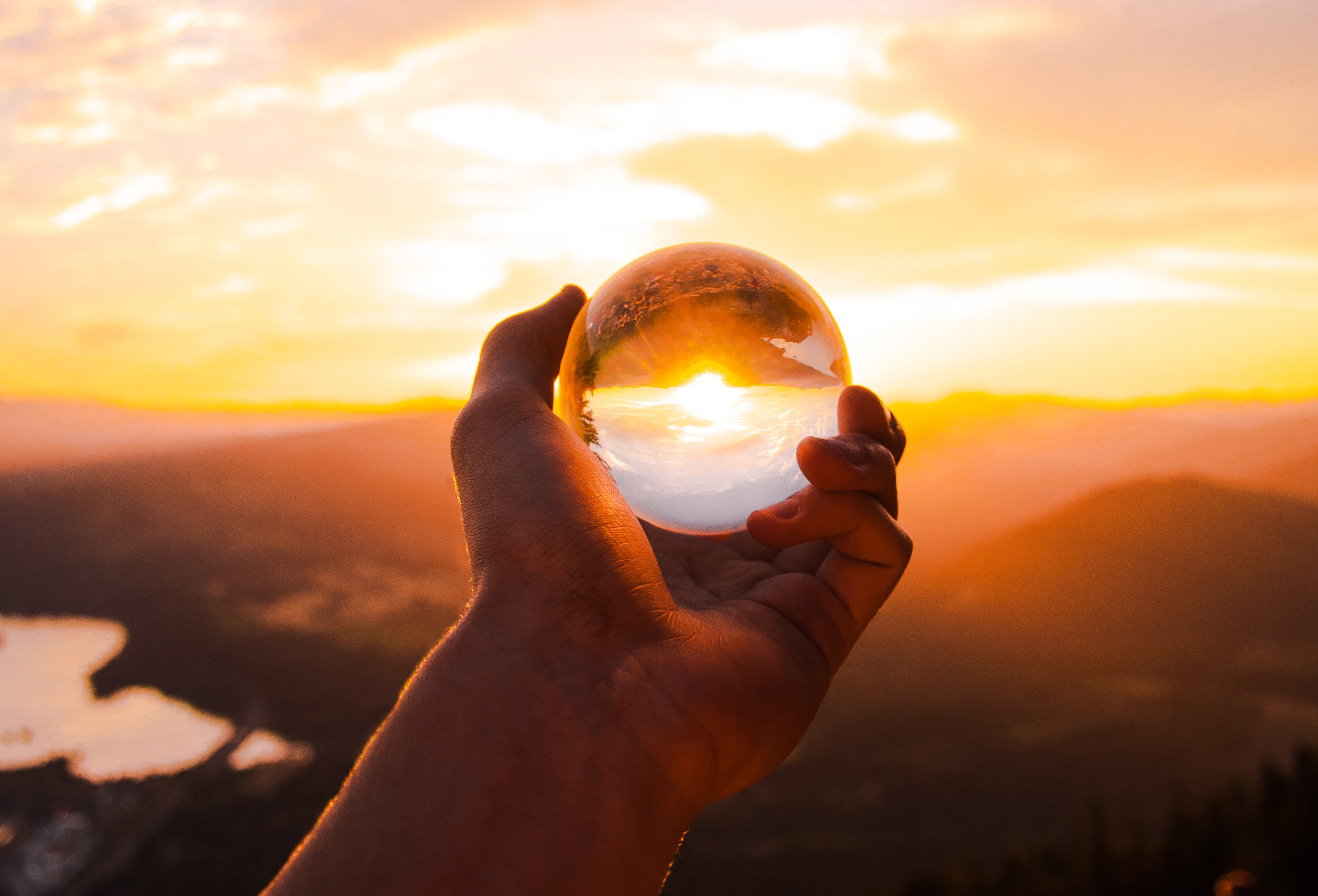 An essential part of Ibexa's product development is our continuous dialogue with customers, end users, and partners. Their feedback on our products and wishes for future capabilities contribute to shape new versions of Ibexa DXP, and new features are regularly implemented to enhance our customers' ability to digitally transform, streamline and automate their business processes. So what is in store for the time to come? This blog post reveals our product vision for Ibexa DXP and uncovers some of the upcoming features delivered with the next releases.
Customers tell us that digitalization of business processes and work automation are the key results they seek to achieve when they embark on a digital transformation journey. Traditional CMS systems are not up to these tasks, and large, traditional enterprise-grade solutions are not flexible enough. That is why Ibexa offers a Digital Experience Platform (DXP), which includes the capabilities you need – now, and in the future – to digitalize your sales strategy and business processes.
Although businesses of various sizes and in different sectors may envision similar results of a digital transformation, we are very aware that these organizations have different starting points and digitalization needs. Ibexa's DXP product offering has been developed to address the needs that arise at different stages of a digital transformation, while being scalable to meet new and more comprehensive needs as the organization matures digitally.
We offer three DXP products that cover your current and future digitalization needs; Ibexa Content for organizations in need of delivering content to any channel, Ibexa Experience for organizations to streamline ways of creating and managing new sales channels for different markets, locations or brands, and Ibexa Commerce, which accommodates all steps of a user journey – from customer awareness to purchase and beyond. Regardless of which Ibexa DXP product you go with, you will benefit from our continuous product development and the feature enhancements delivered with each new version of the platform.
Overall roadmap: The unified, connected and intelligent DXP
With the release of Ibexa DXP v3.3 LTS in February, we delivered a unified DXP that embraces content management, B2B commerce and personalization in one platform, enabling our customers to manage the core attributes of their digital channels from a single solution.
The COVID-19 pandemic has really accelerated the digital transformation of many organizations. Some have been forced to digitalize at a much higher pace than they originally had planned for, simply because the preconditions for interaction with customers have changed and old ways of doing business are no longer applicable.
Ibexa's continuous task is to deliver a future-proof DXP that that safeguards our customers' current and long-term digitalization needs by utilizing new technologies to support business strategies and streamline sales processes. This is highly reflected in our product vision and overall roadmap, which is about becoming "the intelligent DXP" by reinventing the buyer-seller relationship through facilitation of data-driven processes at all stages of a customer journey.
Data-driven processes require a high degree of interoperabilty between systems and that is why Ibexa DXP v4, planned for release this Fall, has "The Connected DXP" as working title. An iPaaS (Integration Platform as a Service) solution for easier integration with third-party applications will be introduced, as well as tools for creating customer, reseller and partner portals in a more efficient manner.
We will also add new user segmentation functionalities to our acclaimed personalization feature and further enhance our e-commerce offering with new subscription tools and a product catalog that integrates with external systems and eases your product information management by being able to handle hundreds of thousands of unique products.
Overall roadmap and product vision: Our target is to make Ibexa DXP the cornerstone of B2B digital business.
Ibexa DXP will lay the foundation for organizations to become data-driven and create business value through better customer services, aiming to increase customer loyalty and profitability, and to reduce costs through a higher degree of process automation. Customized offers and services, personal inquiries and automated processes are crucial to being and remaining competitive.
Being a data-driven organization is also about replacing gut-based decisions with insightful decisions based on data. Information structured, processed, visualized and made available to the right people in the right way creates insight, and with insight, one can make the best decision – at the right time – for the business. Organizations that succeed in this generally deliver significantly better results than their less data-driven competitors.
Cloud technology and Artificial Intelligence (AI) will continue to shape the IT sector for years to come, and Ibexa will utilize these technologies to make our customers become masters in leveraging their data to offer smoother, automated and personalized user journeys as well as build cloud-based integrations with our upcoming iPaaS solution.
We strive to digitalize and automate all kinds of transactions between organizations in order to leverage an intelligent DXP. And by transactions, we do not merely mean financial transfers, but automation of business processes that require a high degree of interoperability and synchronization between complex information architectures.
It can be a contractor who must obtain an approval from an authority, a corporation searching for the best employee insurance plan, or a car rental company reporting a broken vehicle as part of an extended service plan. This is where automation really brings value; when cumbersome and partially manual processes are replaced with automated, data-driven solutions which radically improve efficiency, limit sources of error and boost user satisfaction.
Ibexa's product vision is to make our DXP the cornerstone of digital business, and our overall roadmap for the next two years reflects our ambitions of becoming the key enabler for digital transformation of B2B sales processes. To materialize our roadmap, we are revamping existing features and building new ones that will be launched with the next releases of Ibexa DXP:
Upcoming new and improved features in Ibexa DXP
Introducing iPaaS: integration Platform as a Service
A DXP does not exist in a silo, and Ibexa DXP already integrates with numerous business systems such as CRMs, ERPs, PIMs, and DAMs without heavy development thanks to numerous APIs (REST/GraphQL) and extension points. However, we recognize the need for a higher degree of standardization on how applications are integrated into organizations and tools that make the process more streamlined and less time-consuming for developers assigned to integration tasks.
Upcoming versions of Ibexa DXP will utilize Integration Platform as a Service (iPaaS) to speed up digital transformation processes by laying the foundation for automation. iPaas consists of efficient cloud-based integration tools for enhanced interoperability between Ibexa DXP and pre-existing business systems, enabling sharing of data across applications and easier automation of business processes. With iPaaS, users can develop integration flows that connect applications residing in the cloud or on-premises and then deploy them without installing or managing any hardware or middleware.
Integration Platform as a Service (iPaaS) is a suite of cloud services enabling development, execution and governance of integration flows connecting any combination of on premises and cloud-based processes, services, applications, and data within individual or across multiple organizations.
Ibexa will add new functionality on a regular basis and continue to invest in remote APIs, to be compatible with any iPaaS and enable our customers add custom functionality to the iPaaS solution. This API-driven mindset ensures a high level of flexibility and enables dynamic growth in alignment with our customers' requirements.
Not only will developers and IT benefit from the iPaaS solution, departments such as Sales, Accounting, HR, and Marketing will be enabled to automate and manage processes in an integrated ecosystem, thus reducing manual and cumbersome work significantly.
UI overhaul provides smoother navigation and more streamlined workflows
Ibexa DXP's user interface (UI) is undergoing several modifications and improvements. Based on feedback from our customers and end-users, we are redesigning the graphic design and key functionalities to enhance the user experience for editors and content creators, to help them save time and effort in their everyday work. The goal is to simplify navigation, promote focus, eliminate confusion and provide even more streamlined workflows. The changes to the UI will be gradually implemented, beginning with Ibexa DXP v4.
Sneak peek of work in progress: The main goal with the user interface overhaul is to improve the user experience by simplifying navigation, increasing focus and eliminating confusion.
Taxonomy taken to the next level
The redesign of the user interface has given us the possibility to rework the user experience related to taxonomy as well. Upcoming changes to the taxonomy feature will make it a powerful tool to increase product visibility, enabling our customers to manage their keywords structure in an effortless manner.
With tags managed from a single location, organizations will now be able to quickly create tag lists and translate entire tree structures to other languages, for example, when a new language version of a website is being created.
New Product Catalog – with the power of a PIM
Ibexa's soon-to-be-launched Product Catalog is not a revamp of our current solution – it has been built entirely from scratch to help our customers of all sizes move their product inventory management activities to an Ibexa DXP-based environment. The new Product Catalog will act like a PIM (Product Information Management) system and enable management of hundreds of thousands of unique SKUs.
In addition, it will be highly flexible by providing APIs to interconnect with external systems for exchange of data, catering for organizations that use external resource planning (ERP) solutions or PIM systems to manage their product information. It will be possible to maintain multiple sub-catalogs in different PIM systems and control them from a single instance: Ibexa Product Catalog. This capability will be very useful for everyone who needs to manage a vast number of products distributed to different online sales channels.
Ibexa Product Catalog is integrable with a price engine module that will be able to define discounts, seasonal promotions, one-off actions, as well as set different prices for different customer segments. Our customers will benefit from a unified platform to reach their target groups and manage their product information, including pricing and tax information.
With Ibexa Product Catalog, you will be able to store complex product information, edit product parameters and define product variations and product bundles that can be used to attract buyers. You can define dynamic pricing strategies to differentiate prices based on your business partner's market segment, buyer's organization or the end-users' individual characteristics. Marketing and Sales departments will be able to manage product information and prices from the same place they use to manage their e-commerce activities, comfortably and with the flexibility that segmentation capabilities and interconnectivity provide.
The new Product Catalog will be launched with Ibexa DXP v4 and made available with all our DXP products. New and more advanced features will be added in subsequent versions.
Supporting e-commerce: new subscription feature
Ibexa will soon launch a new subscription feature which enhances our e-commerce offering by giving organizations an opportunity to ensure customer retention and gain an additional source of revenue. The subscription feature is an excellent supplement to existing sales channels, ensuring recurring sales of products and services suitable for such a service.
Examples of use cases well suited for this feature are membership renewals, magazine subscriptions (online, offline), access to premium accounts, apps and advanced features of a service, and of course regular payments for commodities such as office supplies, electricity, water, phones, etc. You can easily predict next month's revenue based on current subscriptions, and your customers will benefit from not having to perform regular payments or be prevented from using essential services (such as electricity) in case they forget to pay.
The new feature is extremely flexible. Subscriptions can be organized into plans, can have different levels, and can be bundled together. For example, news agencies can sell different levels of access to paid sections of their news portals, and machinery or hardware distributors can sell technical support or extended warranty services, either bundled with their products, or sold separately to a general audience.
The subscription feature is an efficient tool to reach and retain new customers. Instead of a one-time sale at a high price (that can put customers off), business developers, marketers and sellers will be able to offer a product that is more acceptable to their customers and less prone to fluctuations resulting from economic downturns.
The feature is due for launch with Ibexa DXP v4 and will be expanded in later releases to include intangible products such as software.
Enhancements to Ibexa Personalization
Personalization is all about providing the most relevant content or product recommendations to your target audience or individual users in real time, based on their user behavior or demographic data. Ibexa Personalization is available as an additional service for all our DXP products, and with the release of Ibexa v4, our customers will be enabled to define multiple users for a single Ibexa Personalization account and make different permissions and roles available for different users.
In addition, the dashboard – which monitors the performance of your personalization settings – will deliver more information about how users consume your content and present the statistics in a better way visually. In terms of interoperability advancements, our customers will be able to analyze content items or product data coming from external sources and visualize the results separately for each source in the DXP's user interface.
In later versions, Ibexa Personalization's recommendation calculations will consider which segment the end user belongs to. As soon as segments are defined, they can be assigned to both anonymous and registered end users. For our customers who operate in a B2B context, a segment can be, for example, the end user's organization or country. A segment identifier will be automatically assigned by the positioning mechanisms.
Taking a longer perspective, we will identify user segments by utilizing artificial intelligence.
Ibexa Personalization: Our personalization feature was delivered as an integral part of Ibexa DXP with version 3.3. Version 4 and beyond will introduce new functionality.
New options for organization and workflow management
Upon the existing user management module, we are currently building a sophisticated solution that allows enterprise-scale customers to create organizational trees in Ibexa DXP and populate such trees with roles that correspond to different functions, e.g. purchasing, sales, marketing, administration, or strategic management. Roles can then be assigned to different permissions, e.g. to create data, modify procedures, or approve any such changes. Eventually, workflows can be created to streamline the business processes.
What's coming next? Read our feature preview blog posts!
As mentioned, Ibexa DXP v4 is planned for release this fall. In the weeks ahead, we will publish a blog series offering a sneak peek of new features included in the upcoming launch. Until then, you can read more about the features delivered with our last release, Ibexa DXP v3.3.
Contributing authors: Jørgen Taxt, Sylvain Guittard, Tomasz Dabrowski
Photos by Unsplash: Arthur Ogleznev, Bill Oxford, Nana Smirnova, Sigmund.
iPaaS definition in the Gartner IT Glossary (current as of May 25, 2021)
Considerations for Creating Rich Customer Experiences
DXP eBook
If you are struggling with your B2B digital transformation efforts, why not reach out to us to discuss your project. Feel free to download and read Ibexa's eBook on Digital Experience Platforms and the four considerations for creating exceptional customer experiences.
Download DXP eBook