Developers Connected the Dots at Ibexa Global Partner Conference 2023
23/02/2023, 08:18
| 4 Min read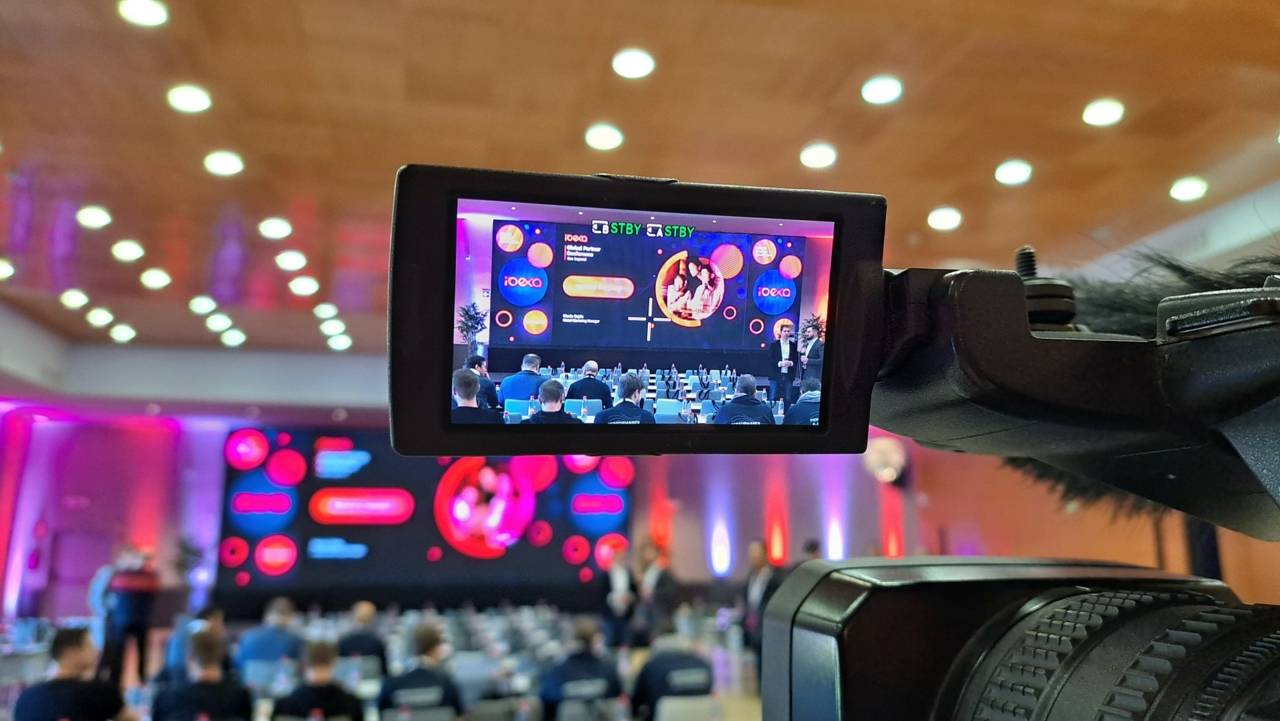 Our fantastic Global Partner Conference was held in late January 2023 where our partners met in Marbella. After a range of inspirational updates regarding our ecosystem the event changed the focus to technology for our informative tech-track sessions.
If you're a developer or interested in how our technology is supporting digital transformation, then this article is for you. We provide an overview of these sessions and explain the latest and upcoming capabilities of Ibexa technologies.
Creating and enhancing features for developers and end users
At Ibexa we are focused on improving the tools that we provide our clients. With the addition of new components like Ibexa Connect and Ibexa CDP, the capabilities of our technology are extensive. But we're also continuing to develop our core product too with the planned releases of Ibexa DXP we continue to add features and improvements for both developers and end users alike.
Some of the capabilities presented at the conference are already available today. Some have just landed with the launch of Ibexa DXP version 4.4, and others will be delivered later this year when we launch Ibexa DXP 4.6 LTS, a robust modular DXP. After the LTS focus will turn to the 5.x series. Stay tuned for further updates!
Ibexa cloud and debugging HTTP cache
Day one of the tech track at the Global Partner Conference 2023 began with two hands on sessions. First Stéphane Bureau from Ibexa and Lucas Stil from Platform.sh shared the full development cycle of an Ibexa Commerce instance from local development to deployment on Ibexa Cloud, our integrated PaaS.
Next Mateusz Bieniek from Ibexa took to the stage to talk about an evergreen topic: Debugging HTTP caching. In his talk Mateusz gave an insightful overview of how HTTP caching works, also giving us practical examples. This presentation is a must to avoid common HTTP caching pitfalls and figuring out issues with Varnish or Fastly.
Both presentations included interactive Q&A sessions where the audience asked detailed follow-up questions.
Migrations and commerce in Ibexa DXP 4.4
In the afternoon the tech track focused on specific Ibexa DXP features. Our first party data migrations bundle has been available for a couple of years but has continued to evolve. Pawel Niedzielski took the opportunity to get up close and personal with the data migration capabilities of the Ibexa digital experience platform.
Next up was Adam Wójs to talk about commerce in Ibexa DXP. Like the migration feature, commerce has been around for several years and has seen a major overhaul of the technical implementation. Adam detailed the new cart, checkout, and storefront packages landing in Ibexa version 4.4. In addition, he shared some information on features that will ship in the Long Term Supported release 4.6.
Solid building blocks like migrations and commerce components are the bread and butter of a DXP. Shiny new features are important (and nice to demo), it is important to keep improving the foundations and ensure that developers are kept up to date on the best practices.
If you are an Ibexa Partner, then you can check out our presentation from Director of Engineering Adam Wójs in the Ibexa Partner Portal where you can also find a range of additional and exclusive content.
B2B reseller portal workshop and headless
Day two of the tech track was delivered by the Ibexa Solution Architect team. First Artur Wawrzynkiewicz and Kamil Madejski took us through an end-to-end workshop of building a B2B reseller portal using Ibexa software. The solution includes Personalization and uses an iPaaS to integrate Customer Data Platform (CDP), Customer Relationship Management (CRM), and Customer Service Software.
To wrap things up, Alexander Sellmeier shared some insight into the headless trend that continues to be strong in 2023. With plenty of real-world experience Alexander presented an analysis of the pros and cons of microservices, headless and monolithic architectures. Finally, he presented the Progressive Web App (PWA) which will soon allow Ibexa partners to provide mobile users even richer experiences.
Conclusion
Reflecting on the Ibexa Global Partner Conference 2023 content and the time when Ibexa began the DXP journey, it is clear we're about as close to a textbook definition of a Digital Experience Platform as can be. As Gartner defines it:
"A digital experience platform (DXP) is an integrated set of core technologies that support the composition, management, delivery, and optimization of contextualized digital experiences."
We've made continuous improvement in recent years, but the year 2022 was pivotal. We added new features like PIM and Corporate Accounts to our DXP software suite. In addition, we introduced two significant add-on capabilities: Ibexa CDP and Ibexa Connect.
It was great to see significant enthusiasm for the iPaaS approach among developers. There is plenty of potential to streamline projects with Ibexa Connect and we believe it will play a significant role for our partners in 2023 and beyond.
If you would like to read more about the Ibexa Global Partner Conference and Awards 2023, then we invite you to check out our event recap article.
Ibexa Global Partner Program
Partner with Ibexa
In a world all about delivering excellence in digital customer experiences, you can build new revenue opportunities, create memorable experiences and turn your clients into digital champions with Ibexa's trusted and open Digital Experience Platform (DXP).
Read more