Recap on our Biggest and Best Global Partner Conference 2023
15/02/2023, 14:56
| 4 Min read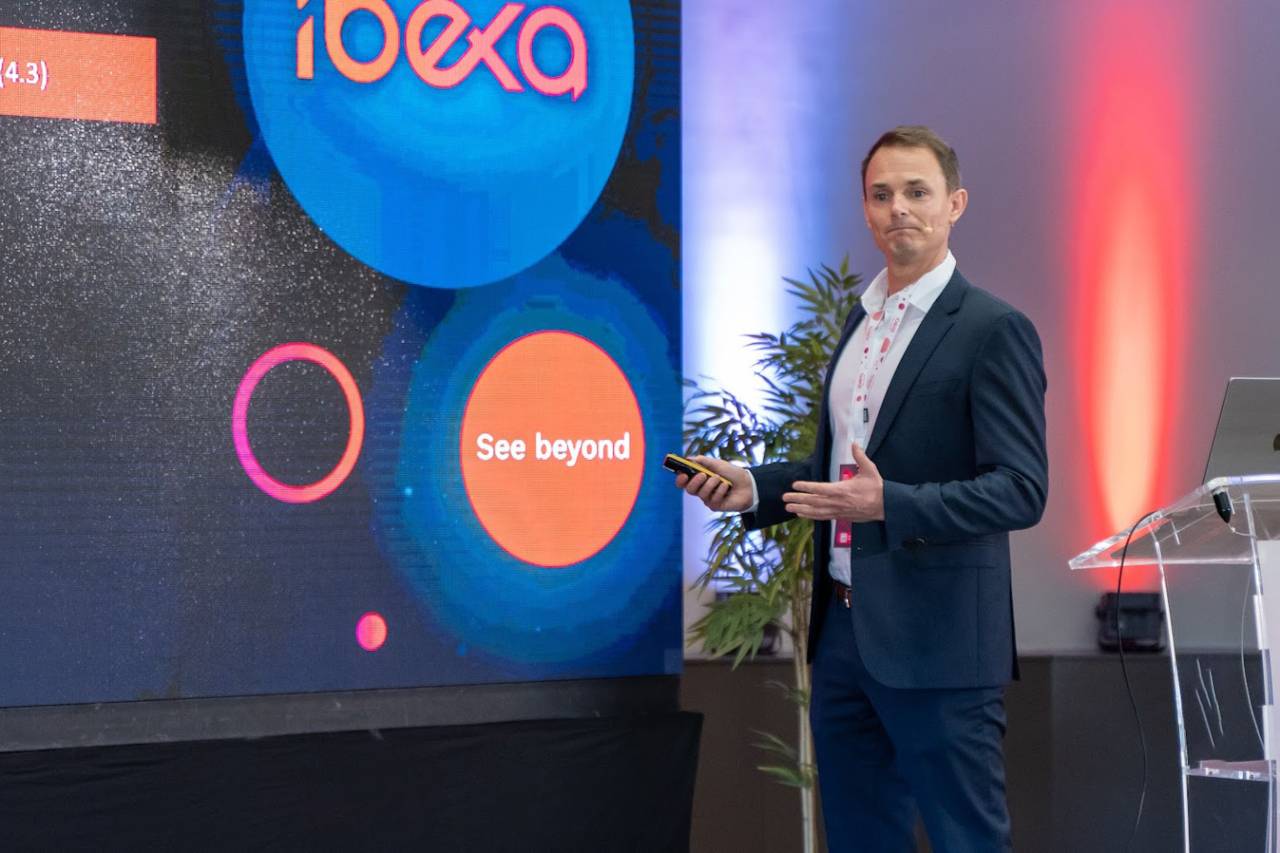 After what was an action packed Ibexa Global Partner Conference 2023 we would like to take this opportunity to thank our 200+ attendees who joined us in the fabulous Spanish city of Marbella.
During the fantastic two-day event we saw powerful presentations, took part in various workshops, and celebrated excellence at the prestigious Ibexa Partner Awards.
It was the first time in three years that we were able to gather in-person making it extra special, and it gave us great pleasure to see some familiar faces and to welcome new partners to the Ibexa family.
This article is an overview for those of you who were unable to make it to the event, and for our attendees that would like to recap on some of the core messages and takeaways from the conference.
Digital transformation takes center stage
Our very own CEO Bertrand Maugain gave an inspirational speech about the importance of Digital transformation as we move into 2023 and beyond.
He explained that whilst Digital Transformation may be considered a buzzword, it's changing traditional B2B practices, and facilitating smarter communication to bring the full B2B decisions process online.
It's a key step as todays B2B buyers are conducting more research and making decisions based on digital information, without the requirement for face-to-face interactions. In fact, it's these in person exchanges which today's increasingly digital first or digitally born customers are keen to avoid, at least until the latter stages of the buying process.
To facilitate these intricate digital journeys and allow for businesses to sell their complex products and services online, we heard about the rise of the Ibexa core headless and integrated components for a composable DXP. This is allowing businesses to break silos and merge digital touchpoints and interactions into one unified digital experience.
See Beyond was the theme of this year's Partner Conference, and Bertrand invited our partners and B2B companies in general to see beyond the current global challenges, see past old ways of working, adopt new technologies, view projects in different ways, whilst keeping customers at the center of digital strategy.
Delivering complex projects at speed
We were reminded of the challenges in delivering partner projects which involve multiple websites, many languages, with various rights and permissions which can take months to deliver, and how we must learn to accept that CMS (Content Management Systems) are simply not up to the job.
With DXPs we can deliver complex projects quicker than ever before using a drag and drop functionality to build a composable DXP in the cloud and changing the ways that partners view and build Ibexa projects to support their customer's needs.
We heard how Ibexa DXP, and integrated platforms are allowing our partners to deliver far more complex projects for their customers, with smoother experiences, allowing for the automation of processes and flows to be implemented, whilst going live to the market faster than ever before. It also enables lightning speed updates regardless of the number of markets, languages, and products which the customer offers.
What used to take a month to implement or update, now takes minutes. We are accelerating the digitization of complex businesses which is unmated on the market. We're creating smoother experiences, orchestrating sales processes, and automating processes and flows, and there is so much more to come.
If you wish to read more about our customers' digital transformation experiences with Ibexa, then check out our exclusive case studies.
Keynote from QNTM
CEO Eivind Roald, and COO Emma Dyga of Ibexa umbrella company QNTM explained their focus on building a global ecosystem of leading experts in digital transformation which is exactly where Ibexa fits in.
We heard about the importance of investing in digital to succeed in today's economic climate where business see the value of enhancing the digital experience. The focus on digital information to differentiate their brand to achieve greater results with a focus on mobile and web conversion is growing stronger by the day.
Only a best of breed ecosystem that integrates market leading technology can help businesses really understand who their customer is, how they can improve the customer journey and gain greater attention with targeted omni-channel, data driven messaging.
We at Ibexa tie into this philosophy and remain committed to supplying an agile product offering which allows the customer to make decisions about the makeup of their digital offering.
2022 was a record-breaking year at Ibexa
Our 2022 record-breaking results were presented during the conference where we heard about a 30% year-on-year growth in revenue, and a 49% increase in sales. Our average customer lifetime value (LTV) also rose to above 10 years.
But that's not all, when it came to customer sentiment, Gartner's Voice of the Customer showed that 92% of users recommend Ibexa, a percentage which saw us positioned above all our competitors.
You can read more about 2022, a year in which we exceeded all expectations, in our exclusive blog article.
The Ibexa Awards – a night to remember!
On the first night we gathered in the hotel reception where we were transported to the Ibexa Awards venue in the center of Marbella. The location had been kept a secret and it did not disappoint! It was here that we acknowledged the incredible work of our partners and celebrated in style with a cocktail dinner and an after party.
If you have not yet discovered our 2023 Ibexa Award Winners, then we suggest that you check out our dedicated article.
A final note
As we begin preparations for our Ibexa Global Partner Conference and Awards 2024, we would like to take this opportunity to thank all our amazing partners for the incredible work we have seen throughout 2022, and to those of you who found the time to join us in Marbella.
We would also like to say a special thanks to our customers who have trusted Ibexa to drive them forward with their digital transformation.
2023 is a hugely important year, and we are excited to continue building on both our partner and client relationships to deliver even more incredible digital transformation projects.
Ibexa Global Partner Program
Partner with Ibexa
In a world all about delivering excellence in digital customer experiences, you can build new revenue opportunities, create memorable experiences and turn your clients into digital champions with Ibexa's trusted and open Digital Experience Platform (DXP).
Read more