What is a Digital Experience Platform?
Why you need a DX Platform, and why a Content Management System alone cannot give you the same capabilities and competitive edge.
Read customer success stories
Digital technology has radically altered the way businesses engage with their customers, partners, suppliers, and distributors. It's transformed these stakeholders' expectations. Customers now demand personalized experiences. Partners want access to bespoke portals. Distributors need real-time information on your stock.
If you fail to deliver the Customer Experience your stakeholders' demand, someone else will. And your business will suffer.
However, many organizations struggle to implement the systems that facilitate the delivery of excellent Customer Experiences. This is essentially a technology issue.
Fortunately, there is a solution. Digital Experience Platforms (DXPs) are designed to provide you with the tools you need to revolutionize your service delivery and guarantee customer satisfaction.
Here, to give you insight into the answer to what is a Digital Experience Platform, we examine what they are, what they do, and how they can benefit your business.
Digital Experience Platform (DXP) Definition
All businesses have to compete online, even if they do not sell their products on their website. To do this effectively, businesses have to create great customer experiences but also formalize and automate the way they do that across multiple channels. The challenge for B2B companies is first of all to recognize that legacy tools and systems are inadequate to this task, and then to implement a technology that will transform how they engage with customers.
The umbrella term for this technology is the Digital Experience Platform (DXP). The term "digital experience" is broad, because it describes every contact you have (or potentially) have with a customer. It may not even be "digital"; the experiences you build have to be authentic and accurate across all channels, and that includes bricks and mortar, a meeting with a sales rep, customer support, and so on.
The Consistency of the Experience Depends on Your DXP
There are many types of DXP on the market, and this is reflected in the Gartner®[i] definition of the technology: "A Digital Experience Platform (DXP) is a well-integrated and cohesive set of technologies designed to enable the composition, management, delivery and optimization of contextualized digital experiences across multi-experience customer journeys."
The Gartner wording casts a wide net which reveals another aspect of DX Platforms: the fact that most if not all B2B businesses engaged in digital commerce need one. Which DXP or type of DXP is best? That depends on your business and your requirements.
The Best DXP is the DXP You Need
But we should look a little deeper into the reason why you need a DX Platform, and why a Content Management System alone cannot give you the same capabilities and competitive edge.
[i] Gartner: Magic Quadrant™ for Digital Experience Platforms., by Irina Guseva, Mick, Mike Lowndes , Gene Phifer, Jim Murphy, 23 February 2022
An Unprecedented Pace of Change - Driving the Need for DXPs
Since time immemorial, businesses have been developing meaningful and valuable relationships with stakeholders. So what's changed? Why are these platforms now necessary?
The simplest answer is the Digital Revolution. But that's far too general an explanation to be of much use to us. For greater insight, we need to think about how digital technology has impacted commerce. Two main factors are driving the need for Digital Experience Platforms:
Need for organizational agility
Complexity of customer interactions
The need for greater organizational and operational agility is a product of the remarkable pace of digital change and technological evolution.
Businesses need to move fast and adapt to changes in market conditions immediately, or they risk falling behind, losing market share, and eventually succumbing to irrelevance.
This is reflected in Gartner's assertion that organizations tied to rigid, slow-moving, and unscalable technologies are "hamstrung by their existing monolithic platforms and struggle to deliver digital experiences fast enough to respond to changing market demands as well as new business threats and opportunities."
Gartner also recognizes that this is a problem that can be resolved by switching to a composable Digital Experience Platform. "By 2023, organizations that have adopted an intelligent composable approach will outpace the competition by 80% in the speed of new feature implementation."
Digital technology isn't just developing at a faster rate, though. It's also becoming increasingly complex. This is driving a need for technologies that simplify the management of diverse business tools and systems.
Additionally, customer behavior is becoming far more challenging to understand, manage and cater to. Consider that the average Briton has access to more than nine networked devices. That's more than nine different ways they could potentially connect or interact with your business. Ensuring you can offer a seamless Customer Experience across all of those channels is a challenge - but it's a challenge that a modern DXP is more than capable of surmounting.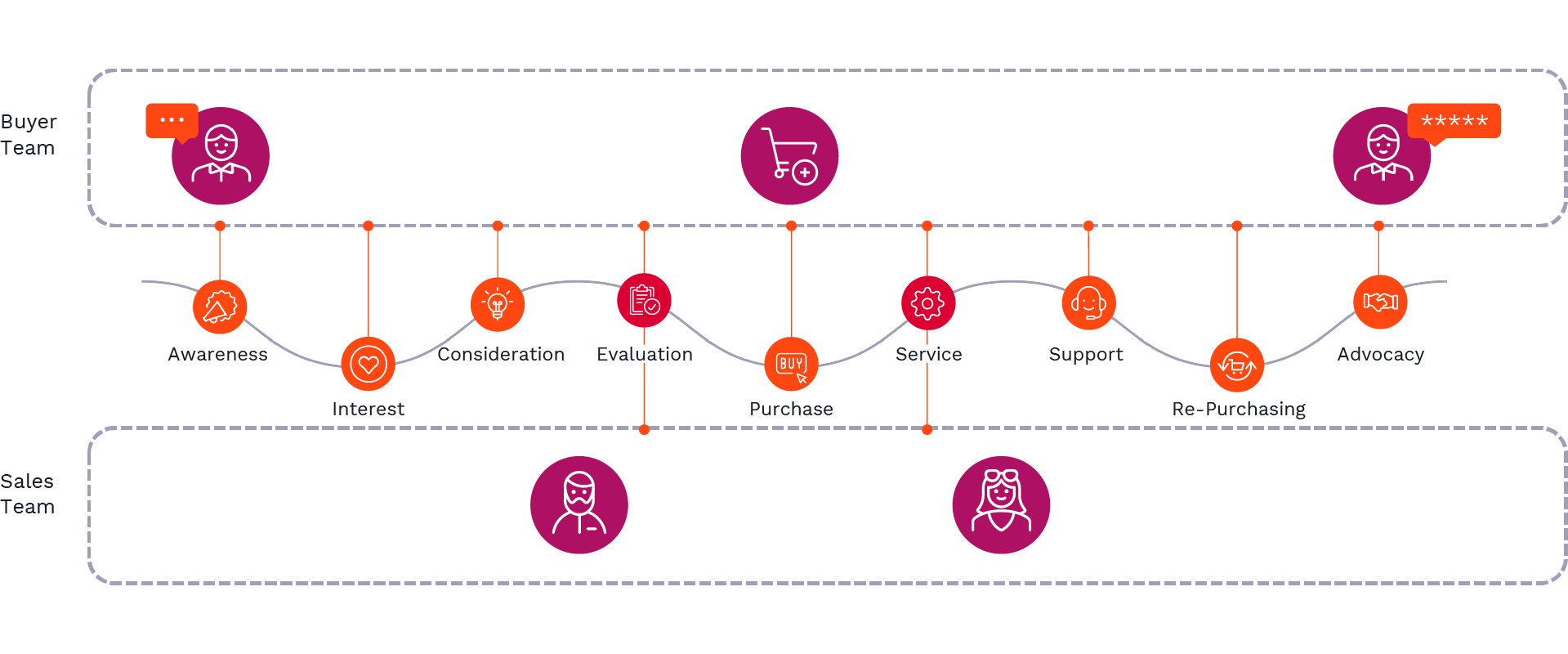 Why a DXP is Not the Same as a Content Management System
One misconception about Digital Experience Platforms is that they are mere extensions of Content Management Systems. This misses the fundamental point of DXPs. Certainly, they are an evolution of the CMS but only in the way that smartphones evolved from the traditional mobile phone – an entirely different product with an entirely different set of possibilities.
CMS solutions were developed to manage website content. Of course, these early systems offered a "digital experience", but one that was static and brochure-like. Early digital commerce websites were not so very different from the printed catalogs that were all-important in the analog era.
New generations of CMS responded to technological advances such as mobile devices and then social media. This was the birth of multichannel, where content had to be delivered not only to the traditional website but also to an ever-growing list of other channels of communication, which were especially popular with a new cohort of users: "digitally native" millennials.
These users had grown up with digital technologies and they had very high expectations, even of B2B industrial sectors where the traditional face-to-face sales model was deeply embedded. B2B buyers accustomed to the retail experience offered by e-commerce pioneers such as Amazon and eBay became increasingly reluctant to rely on sales reps and wanted optimal freedom to research and order the goods and services they needed online.
Modern customers want to move fluidly and unselfconsciously between mobile, bricks and mortar, website(s), sales reps, social media et cetera and get a consistent experience with real-time inventory and fulfillment information at every touchpoint. It is this shift from multi- to omnichannel which really marks the end of the road for CMS.
Omnichannel requires a depth of integration and a technological versatility that are not part of the DNA and "brief" of content management systems, no matter how powerful and sophisticated.
Content management is a core part of every Digital Experience Platform, but only one part of the many that are needed to create the frictionless experiences that today's B2B customer demand. In our opinion Gartner definition is suggesting, there is no well-defined functional scope for DXPs. Some vendors offer so-called "monolithic" solutions that provide all. or most functionalities associated with omnichannel digital experiences. Other solutions, often with their roots in B2C e-commerce, focus on commerce and content functionalities, but fall short when it comes to web management or personalization.
Certain elements of your DXP should be native to it, while the non-native functionalities that are arguably just as crucial have to integrate seamlessly with the platform. A DX Platform that is cumbersome to integrate with other core systems and business processes is dead in the water.
In our next section we describe the five core functionalities of a DXP – functionalities that probably should be part of a vendor's off-the-shelf offer.
Five Features of a Modern Digital Experience Platform
To help you better understand what modern DXP platform software is and does, we've broken it down into five key features.
Content Management
Web Management
Personalization
Digital Commerce
Development
Let's take a look at each of those in greater detail.
1. Content Management
Every customer journey needs content, and the content should cater for each stage of that journey. The content must embrace all your products and markets and be relevant to your customers on an individual or segment-based level.
A DXP must offer powerful capabilities for storing structured and highly searchable content and be adaptable in defining workflows and permissions for specific content types or actions such as viewing, reading, downloading, creating, editing, and deleting content.
Permissioning is important because the creation, review, and publication of content involves many stakeholders. Most solutions come with workflow capabilities out-of-the-box, but it cannot end there: you also need to be empowered to intuitively create custom workflows to suit your requirements.
Even if you do not operate internationally, you want a future-proof Digital Experience Platform with multisite and multilingual capabilities. Many DXP solutions offer multilingual functionality as plugins or extensions. While this can work, it also introduces vulnerabilities and takes much-needed updates out of your control.
Content has to be delivered seamlessly across all your channels, and your platform should offer the option of a "headless" implementation where content is not coupled to a particular output or channel but is provided instead as data over an API.
One of the strongest benefits of digital transformation for B2B companies is the consolidation of content delivery across many sites and markets which in a DXP implementation will run off a single instance. This saves time because content has to be uploaded once, and not repeatedly for each siloed site, making content editors and product owners much more agile in their messaging.
If you are held back from adapting your content for lack of resources or fear of business disruption, it is time to migrate to a DX Platform.

For more detail on Content Management read our capabilities page: What is Content Management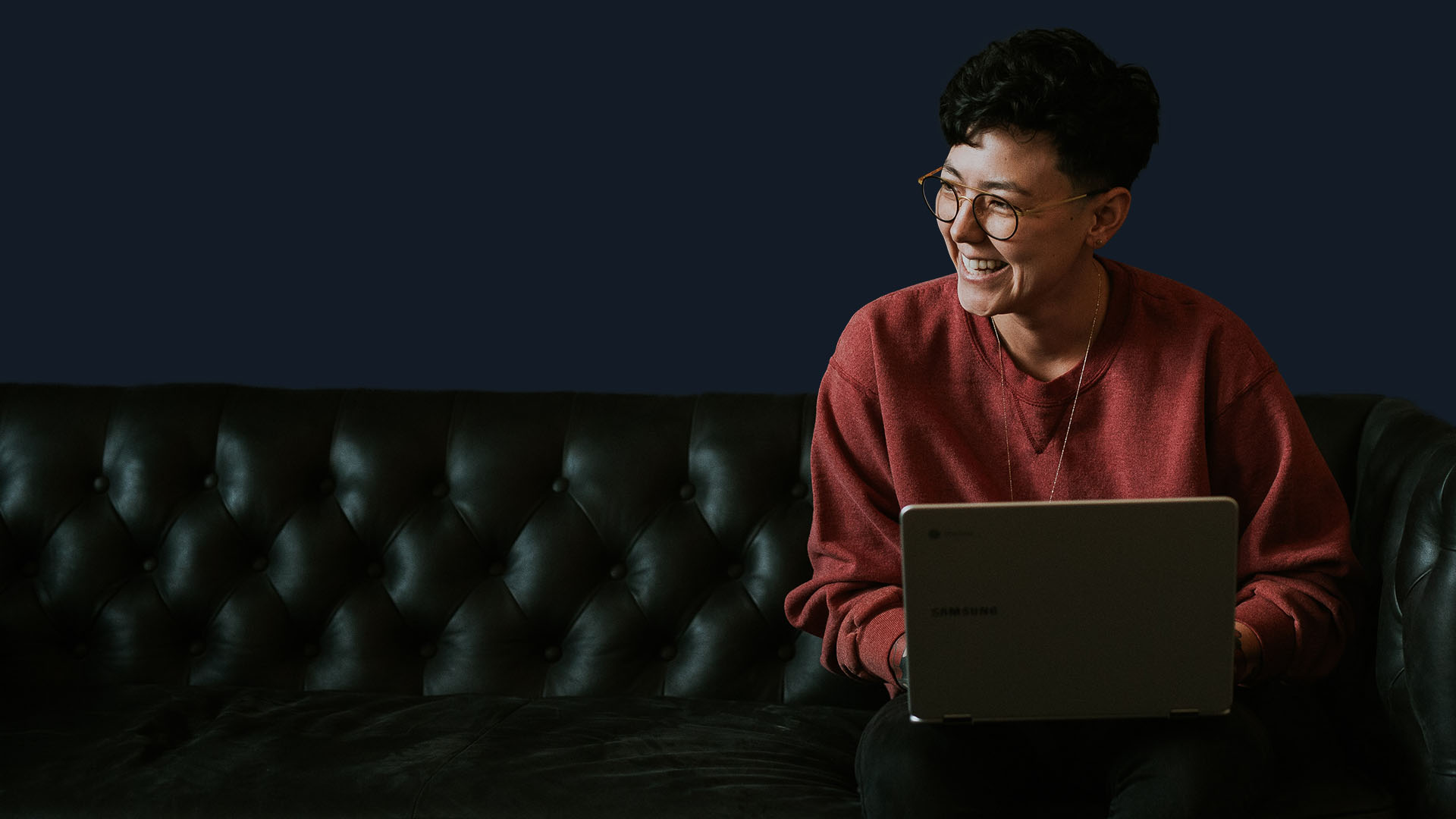 Structured content
By structuring your content, you can create semantic relationships between pieces of content, reuse your content, and much more. Cooking recipes are a great example. You can link recipes to ingredients, restaurants, allergens, cooking times, and a wide range of other fields.
These connections are reflexive. So, you can also provide users with a list of recipes that contain a specific ingredient or have a particular cooking time. Structuring your content puts your users in control. It becomes far easier for them to find what they are looking for on your site or app and discover helpful information they would not have otherwise seen.

Content workflows and permissions
With many DXPs, Content Management modules feature a role-based architecture. This enables administrators to establish access permissions.
A powerful Digital Experience Platform will facilitate precise permissions, all the way down to restricting access to specific content types or actions, such as viewing, reading, downloading, creating, editing, and deleting content.
The creation, review, and publication of content involve many stakeholders. Effective content distribution and management rely on easy collaboration. Consequently, you need to ask yourself a few questions before committing to a particular DXP. For instance, does it come with workflow capabilities out-of-the-box? Can you intuitively create custom workflows to suit your needs?

Multi-site and multilingual content
Many DXP solutions offer multilingual functionality as plugins or extensions. While this can work, it also introduces weaknesses. For instance, releasing much-needed updates is out of your control and entirely dependent on third parties. As a result, businesses typically prefer a DX Platform with built-in multilingual functionality.
DXPs also help by establishing a standard content structure in the repository. Your editors can draw on this content to quickly and easily build and maintain various digital properties.
For instance, if you translate a product page into another language, the translated content will be stored in the same location as the original product page. This makes managing your content across languages and sites much easier and facilitates smoother collaboration among editors.

Cross-channel content
Traditional Content Management Systems (CMSs) typically present content within one context – the web page. This is unnecessarily restrictive and doesn't reflect the reality of modern content distribution.
Headless DXPs are far more agile. In headless systems, content is not coupled to a particular output or channel. Instead, it is provided as data over an API (Application Programming Interface), enabling smooth content delivery across multiple channels. With a headless DXP, you benefit from greater developer flexibility, easier scaling, and enhanced security.
2. Web Management
Omnichannel does not mean the B2B website takes a backseat; it remains the core "digital outpost" even if the site is not transactional. In fact, web management is arguably more pivotal for non-transactional sites because buyers need a compelling reason to visit. Intuitive search, easy ways to download and share content, custom catalogs, price/ inventory information – these things make life easier for buyers and should be made available to them in a coherent and attractive environment: the website.
Just as your DXP should have best-of-breed content management capabilities, the platform must also come with state-of-the-art web management, and enable you to create new sites in minutes. Templates should be intuitive to use and adapt with drag-and-drop page-building functionality. These new or adapted sites will not slow down your content or translation workflows which are automated in the backend of your platform.
Website forms are much too important to be created by an add-on functionality. Creating and adding forms should be as straightforward as building text through drag and drop. While you need this functionality to be native, it should integrate comfortably with existing business systems such as marketing automation and CRM platforms.
Content and web management are technologies that were already quite mature before the emergence of DX platforms but bringing them together – and integrating with core business systems and native DXP functionalities – amplifies their power. A good platform is more than the sum of its parts.
For more detail on Web Management read our capabilities page: What is Web Management?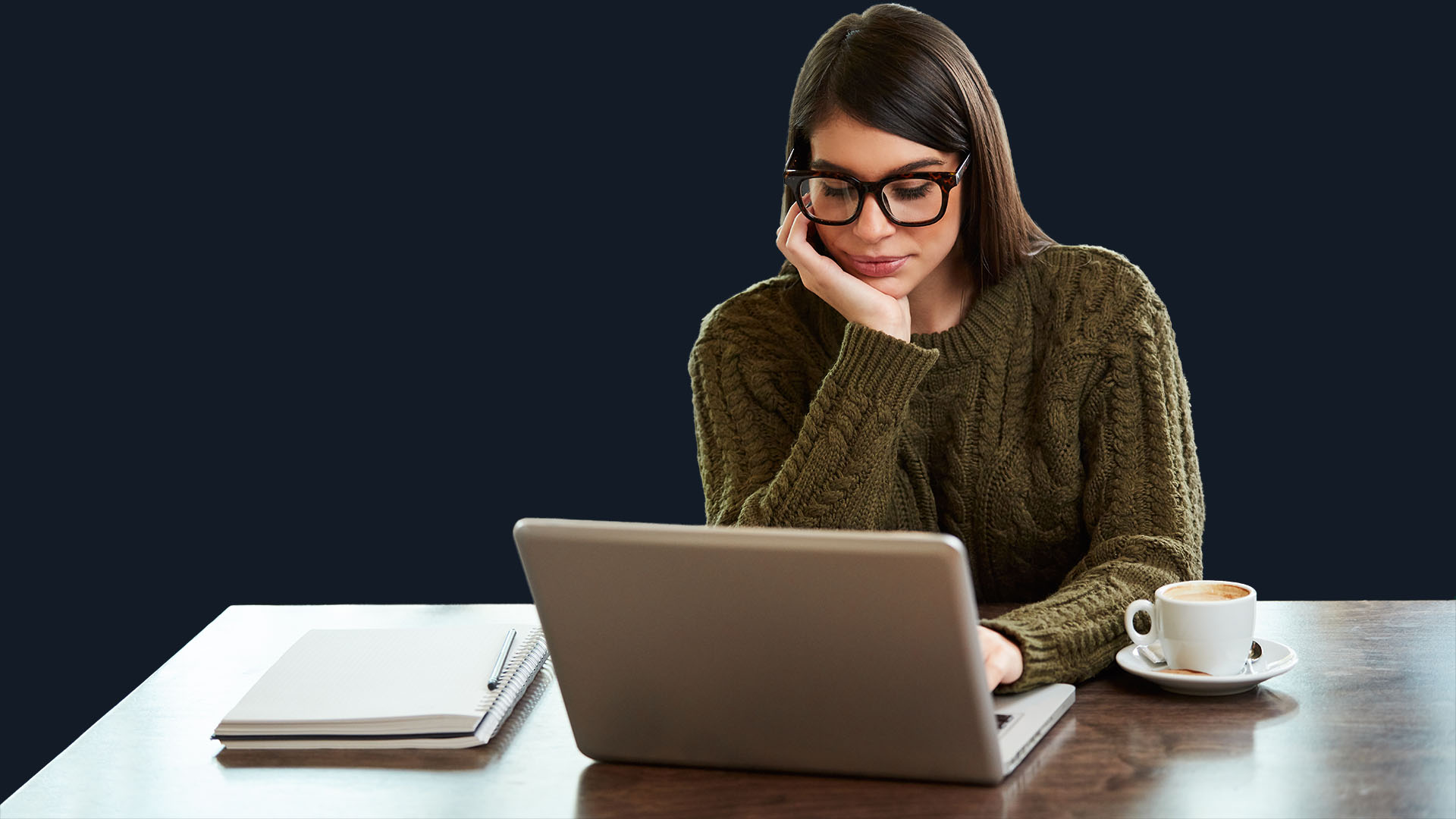 A DXP helps you with Web Management in the following ways:

Creating sites and pages
A DXP should simplify how your marketing team builds and manages new campaign sites, multiple brand sites, portals, microsites, sub-domains, and localized web content. Templates should be intuitive and easy to use, and page creation must be relatively simple. For instance, drag-and-drop construction is an excellent way of ensuring your pages stand out while also enabling you to respond quickly to market and product developments.
It should also empower you to manage translations across multiple sites and reuse content across your entire web ecosystem.
Managing sites and content
Modern DXPs should hit the ground running and not require hundreds of hours of manual setup. Look for out-of-the-box content blocks that are ready to use as soon as your platform is good to go. Likewise, simple on-page editing features and the ability to create custom content blocks that you can spin off to new sites are both remarkably useful.

Integrating forms
Website forms are much too important to be reduced to a basic add-on. Creating and adding forms should be as straightforward as building text. That means your platform should enable you to implement them via simple drag-and-drop. While you need this functionality to be native, it should integrate comfortably with existing business systems such as marketing automation and CRM platforms.

Leveraging your SEO and marketing
SEO is more than keywords. It consists of a diverse array of techniques, all of which must be leveraged to improve your market presence and grow your brand. A DXP needs to be able to implement complex SEO and social media content strategies across all of your sites and in all of your site languages. A truly powerful platform automatically generates SEO metadata and social media images together with semantic data.
3. Personalization
Customer Experience is perhaps the single most significant factor determining the success of your brand.
Customers are better connected than ever and more able to air their views to a mass audience. The effect is a shift away from traditional advertising and a greater emphasis on perfecting the customer journey.
After all, it doesn't matter how compelling your advertisements are if your customers are left unsatisfied and disenchanted by their interactions with your organization.
Today, first-rate Customer Experiences are all about personalization. Research from Segment shows that 71% of customers feel frustrated by impersonal interactions with businesses.
In an Accenture study, 91% of customers reported that they're more likely to shop with a brand that provides product recommendations and offers that are relevant to them. Essentially, customers demand personalization and are disappointed when you don't personalize your content and interactions.
For many years, B2B businesses shrugged off the notion of personalization as one that belonged to the glitzy world of B2C, where visitors can be tempted to buy on impulse. While business buyers do not purchase on a whim, personalization is very much part of B2B's transactional DNA: the face-to-face sales model on which B2B has relied for so long. This is personalization to a segment of one!
Personalization in B2B tends to mean something different from the recommendations or "what buyers of this product also bought" that we see in B2C. Business buyers are knowledgeable about the products they want to purchase and are unlikely to need an algorithmic recommendation; moreover, the B2B purchase process involves a multiplicity of stakeholders so how do you customize a product suggestion for all of them?
In B2B it is segmentation that brings the greatest benefits. We already saw how product catalogs can be personalized for different customers. Similarly, personas or typologies can be created in the backend to offer customers content that is relevant to them, and only to them – but always with the same coherent and consistent brand messaging and inventory information created by the DX Platform.
Many B2B sites are not transactional – you cannot place your order on the site. But that does not mean you would not want to know the price and stock position of the product. Personalization can link a customer or customer account log-in with the negotiated standard or bulk discounts associated with the account. Integration with the ERP can offer pricing and inventory information for each product; at such a sensitive point in the purchase process, sales reps might want to intervene with relevant guidance through a chatbot.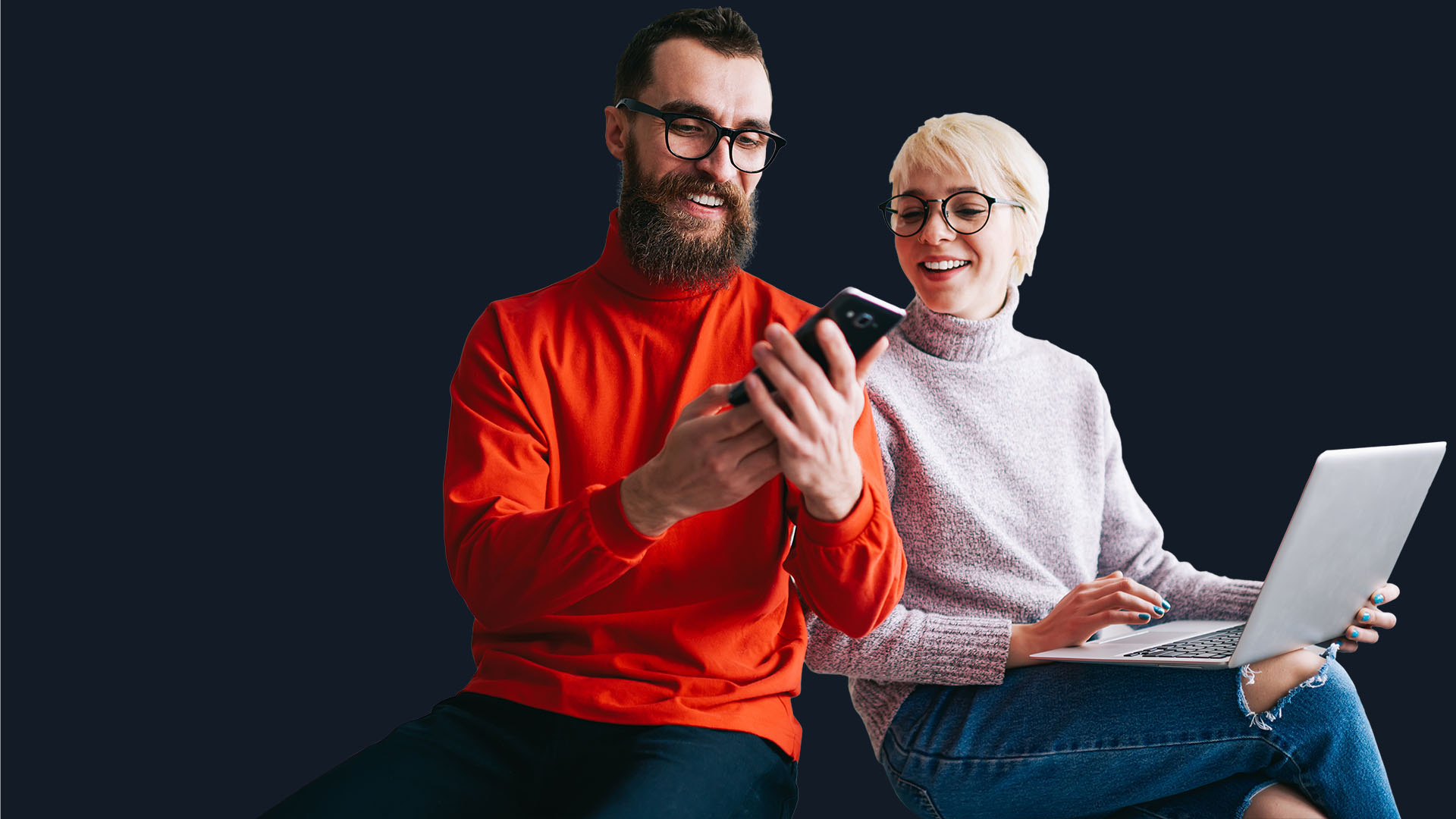 A Digital Experience Platform enhances your personalization capabilities by helping with:

Targeting and segmentation
Intelligent platforms capture your users' preferences and deliver highly relevant content and product recommendations. They present specific content or products based on the user's IP address, geographic region, browser, or device. A DXP should also enable editors to create segments and explicitly define which content or products to display to those segments.

Data-driven behavioral tracking
Behavioral tracking covers the web pages your customers visit, the products they purchase and view, the links they click, and the topics they search. This data can be used to define granular content-delivery scenarios, which automatically identify the content that's most relevant to each user.

Tracking, optimizing, and scaling your personalization strategy
Personalization is at its most effective when you apply it to every aspect of your digital operations. DXPs ensure you're able to do so by facilitating sophisticated automated content delivery systems that cover all of your digital channels and that are adapted to each user's journey. They also let you know how successful your efforts are by tracking and analyzing your chosen user scenarios and gathering insights that can be used to inform and develop your targeting strategies and further improve customer engagement.
4. Digital Commerce
Many Digital Commerce tools were initially created for B2C environments and have since been adapted to B2B. This results in a sub-optimal B2B user experience.
Many are too narrowly focused on the 'moment of sale' and ignore its origins and aftermath. Too great a focus on the 'One-Click-Buy' will negatively affect the Customer Experience and reduce the likelihood of developing long-lasting relationships with customers.
Consequently, modern DXPs should value Digital Commerce solutions just as much as Personalization or Web Management Tools. Digital Commerce must not be an afterthought or an add-on but a central component of the platform.
As we mentioned earlier, many B2B companies operate websites that are non-transactional; they are a shop window not a shop. To order the products, buyers must go to distributor or reseller networks (all of which will have their own sites with their own customer experiences).
This may explain why so few DXPs offer e-commerce as a native part of the solution. This is short-sighted because even if businesses are not ready to sell directly online yet, they may well want to do so in the future.
Digitalizing B2B sales with a stand-alone e-commerce module carries certain risks, such as:
Your digital sales channel will not see the traffic you had hoped for and sales will soon plateau or, worse, erode. Why is this happening?
Customers are disappointed by their experience and will not stick with your brand, as your competition provides a more engaging and more frictionless alternative.
You are building up technical debt that will stand in your way as you move forward with digitalization, for instance by developing more advanced self-service customer portals.
Whichever way you turn it, the ultimate objective of the customer experiences that a DXP enables you to create is to boost brand loyalty and increase sales. It is anti-intuitive to exclude the place where that happens from the set of features in your DXP.
In this way, personalization becomes a stepping stone towards a deeper engagement with the customer.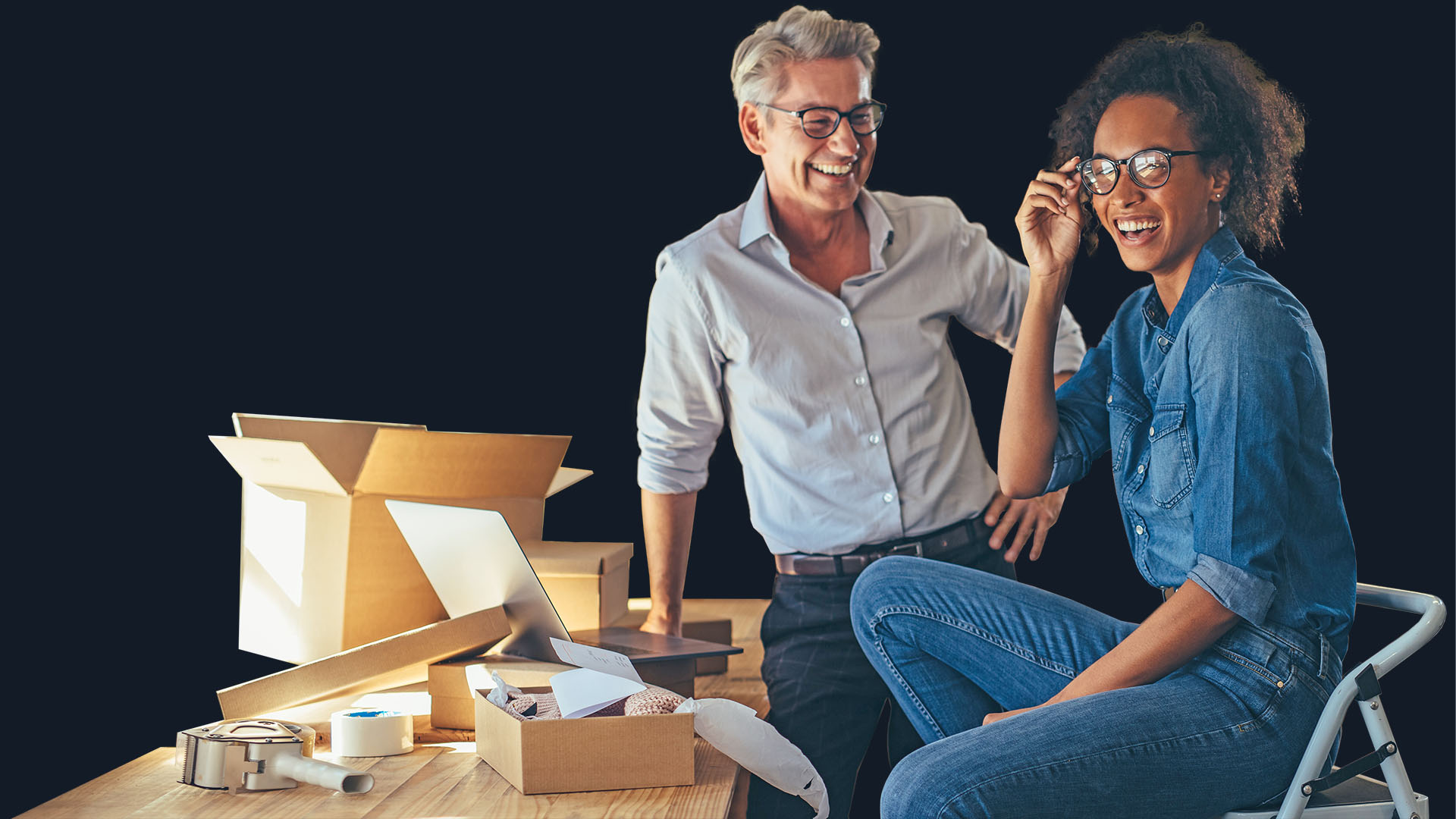 An effective DXP creates frictionless Customer Experiences. It does so by:

Allowing for B2B, B2C, and D2C commerce
The platform must be powerful enough to provide partners, distributors, and resellers with digital commerce capabilities. It should be composable and flexible in delivering a multi-brand and multi-channel digital commerce experience.

Meeting the needs of modern business buyers
B2B sales models come with specific requirements that go beyond B2C workflows. For instance, purchasing scenarios often vary between industries and geographies. As a result, your DXP should support;
Custom order list templates
Segmented and personalized pricing
User management for different buying roles and permissions within buying organizations
Custom buying journeys for different user permissions within a customer organization

Centralizing all your product information
Modern B2B companies need a unified solution to manage all product information, from highly structured and defined product specifications to free form and rich content. To achieve this, your DXP must integrate painlessly with your PIM system. In some instances, you may want to look for a solution that can effectively replace your current PIM, eliminating any potential issues with integration in the process.
Product Information Management
B2B businesses often have catalogs that run into many thousands, sometimes hundreds of thousands, of SKUs. The integrity of a B2B brand stands or falls with the accuracy of its product information so a DXP has, at a bare minimum, to integrate seamlessly with third-party PIM solutions. This seamlessness comes at a cost: the integration project and the annual license and maintenance fee. However, B2B manufacturers have built up their PIM system(s) over many years, and many will prefer to integrate what they have already.
There are other solutions. Certain platforms have content repositories flexible and powerful enough to absorb catalog content, even of very large assortments, making it much easier to build the kind of granular product searches that attract B2B traffic to your site. A friction-free product search is a digital experience that reflects well on your product and your brand, because it reduces the time and therefore the cost of the B2B purchase process.
A few Digital Experience Platforms offer native PIM functionalities, an option that may appeal more to B2B manufacturers that are heavily invested in their legacy PIM system(s). Digital transformation and migration to a native PIM module will give those businesses the ability to segment their catalogs and offer relevant assortments to specific customer types.
This is a huge leap forward for B2B manufacturers that still produce "analog" catalogs. These are difficult to search, out of date the moment they are printed, and a very blunt instrument – literally – for customers interested in a specific section of your assortment.
Any consideration of a Digital Experience Platform must include questions such as: "How will this DXP make my product catalog more accessible?" and "Our products are the heart of our business so does it make sense to keep our PIM at arm's length from the customer experiences the DXP will help us create?"
5. Development
We often talk about the Customer Experience being frictionless. But what about the Development Experience?
If your organization is to make itself agile enough to adapt, evolve and scale in response to market and technological changes, your development processes must allow easy and intuitive collaboration.
In many cases, this means aligning all the disparate parts of your business systems for simpler development.
For instance, if your e-commerce functionalities are built with a different code than the DXP to which they have been integrated, you're introducing unnecessary pain points into your development projects.
What's clear is that the future belongs to composable architectures and solutions. Such an approach is best underpinned by Open Source technologies such as Symfony, which in 2017 reached the incredible milestone of one billion downloads.
Ibexa DXP is built on the Symfony framework, benefiting from its vast and varied toolkit and the large pool of developers capable of using it.
The other aspect of successful development is the cloud. High-quality platforms should act as a layer between your preferred cloud service and your application.
This enables you to retain complete control over your end-user delivery but take full advantage of the flexibility and scalability of modern, cloud-based web development.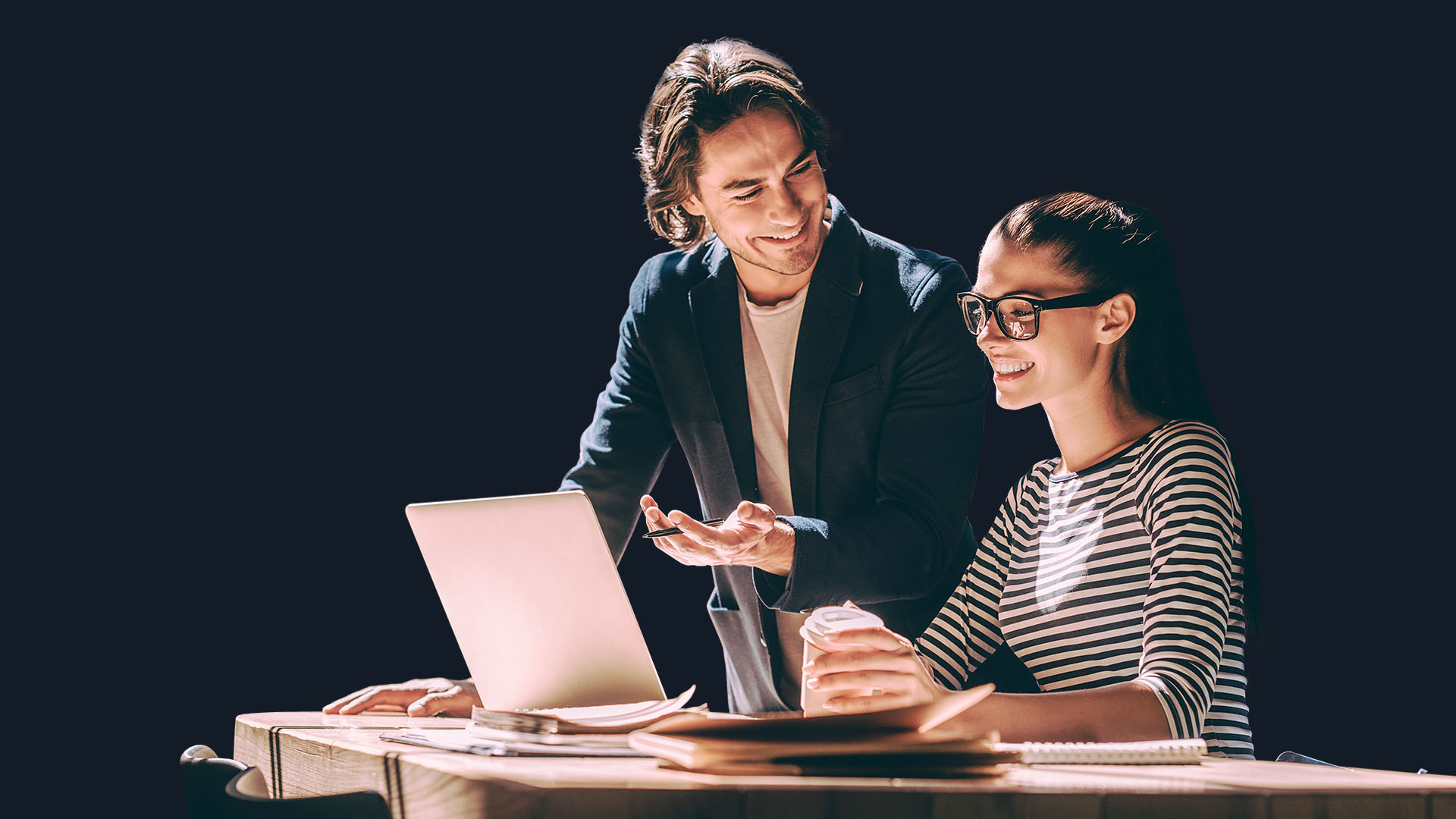 In terms of Development, a DXP empowers you to:

Accelerate digital projects
End-to-end cloud hosting platforms make for more efficient development-to-production processes. With streamlined back-end infrastructure and services, they empower your development team to work more efficiently and deliver faster at every stage.

Optimize QA without slowing development
Cloud-based platforms provide increased capacity for testing and development environments to better replicate production at scale. This ensures you benefit from greater agility when building high-quality solutions and improved, faster-than-ever QA testing.

Focus on creating business value
Cloud-based development helps free-up developer resources from the lower-value operational tasks required to maintain your back-end infrastructure. A modern, cloud-based solution is fully delivered as a service and configured and managed within your application codebase.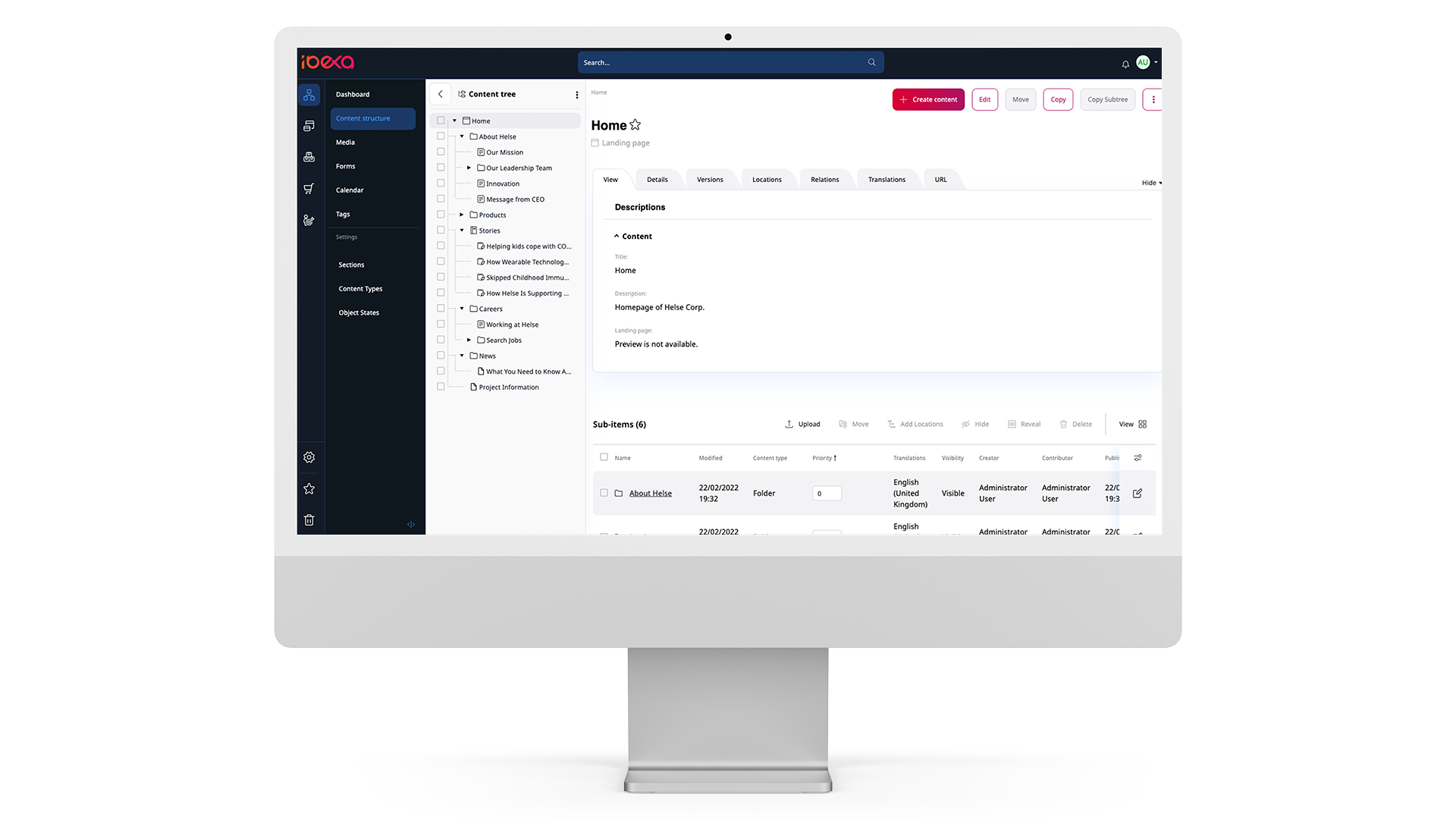 Ibexa DXP and Your Business
If your organization is to deliver for its customers, partners, and distributors, a Digital Experience Platform is invaluable. Not only does it help you deliver frictionless and memorable Customer Experiences, but it also helps future-proof your organization and prepare it for further technological innovation. This is especially true of Ibexa DXP, thanks to its modular design.
Our modular DXP allows you to scale your technological systems as your business grows. Rather than committing to a significant, up-front investment that may be difficult to justify, you can start with a DXP that meets your core needs. As the complexity of your digital operations grows, you can expand your functionality with the next Ibexa module. This modular approach ensures you have the tangible ROI evidence required to justify further investment in your DXP.
What Types of DXP are There?
Digital Experience Platforms did not emerge in a vacuum, and the different types of DX Platforms on the market reflect the use cases and technological context from which they sprang. Some platforms evolved from e-commerce, usually B2C e-commerce. These "commercial DXPs" are used primarily by retail companies to manage services such as shopping cart, checkout, online payments, order fulfillment and inventory management. So-called "portal solutions" focus on long-term customer relationships by providing analytics that help companies track customer loyalty, retention and customer engagement. They are often deployed by fintechs.
By far the most common category is the Digital Experience Platform that has its roots in content management; these "CMS DXPs" are dominant in B2B with its huge appetite for catalog and other product content. Of course CMS DXPs also have "commercial" and "portal" functionalities so a more useful distinction is between monolithic and composable DXPs. This distinction is both technological and commercial.
As the name suggests, monolithic platforms provide all or most digital experience capability off the shelf and on a single platform. The attraction of such DXPs is as immediate as it is short-lived. You get a complete set of tools for a decisive, "Big Bang" digital transformation that could fast-track you to digital maturity.
While it is true that some monolithic solutions offer a proven set of functionalities, they are very complex and expensive. In fact, vendors monetize this steep learning curve by offering consultancy and training courses as part of their business model. This would be much less important if the digital approach implied by monolithic DXPs were viable – but it is not. Transformation is a slow, painstaking process. You may have all the functionalities you need out of the box, but you won't be able to unpack that box completely for a long time.

Platforms with a composable architecture are much more in touch with the reality that B2B companies phase their digital transformation, both in how they implement it and how they budget for it. Such DXPs offer all the functionalities that you get in a single package from a monolithic platform, but you can invest in such functionalities when you are good and ready for them – or not at all (for instance, if you choose not to do e-commerce on your site).
Because composable platforms are more effective and more cost-effective in building your digital maturity, they are the way of the future. Gartner[i] says: "By 2023, organizations that have adopted an intelligent composable approach will outpace competition by 80% in the speed of new feature implementation.
Which is the Right Digital Experience Platform for You?
If you are wondering if you need a DXP, the chances are you do because you have evidently come up against friction in your own content workflows, or in the way your customers experience their digital interactions with you.
Digital transformation can be a daunting prospect and finding a technical partner you trust is half the secret. They will know your needs and circumstances and be able to guide you towards a platform that is the best fit for you.
One other drawback of monolithic DXPs is that they are offered by very large vendors who will give you no say at all over the development roadmap of their solution (and probably not have the most reactive customer service either). This is important because each B2B company is different, and a technological straitjacket will hamper your choices going forward.
Look at the direction of travel of the DX Platforms on your long list. How responsive are they to important trends such as Digital Sales Rooms and customer accounts? Are they proactive in meeting regulatory requirements around accessibility and data protection?
While the recommendations of your technical partner are important, the DX platform has to suit how you work and what you want to achieve. Listen carefully to your peers who have deployed a DXP to bring them closer to their customers. How did they achieve success, and where were the pain points for them?
The Gartner® Peer Insights™ "Voice of the Customer" report aggregatee peer reviews for technology decision-makers. In its latest[i] findings among users of Digital Experience Platforms, Ibexa scores highest in the "Overall Ratings", which is based on product capabilities, sales experience, deployment experience, and support experience. And, with a score of 93%, Ibexa's users report the highest "Willingness to Recommend" as of May 2022 based on 23 customer reviews.
The search for a Digital Experience Platform will really help you focus on where and how you can do a better job for your customers, from the moment they first Google your name, or download your products specs, to what happens after an order has been made and delivered. The customer experience is ongoing, as is your brand.
With the right DX Platform you can engage your customers on every channel and at every point of the complex B2B decision-making process, positioning your brand as agile, thoughtful, and reliable.
For more information on what is a Digital Experience Platform, and how Ibexa DXP can benefit your business, head to our dedicated product page, get in touch to discuss any questions you may have, or request a demo.