Transformation in B2B e-commerce: Navigating complex relationships
28/12/2021, 10:32
| 8 Min read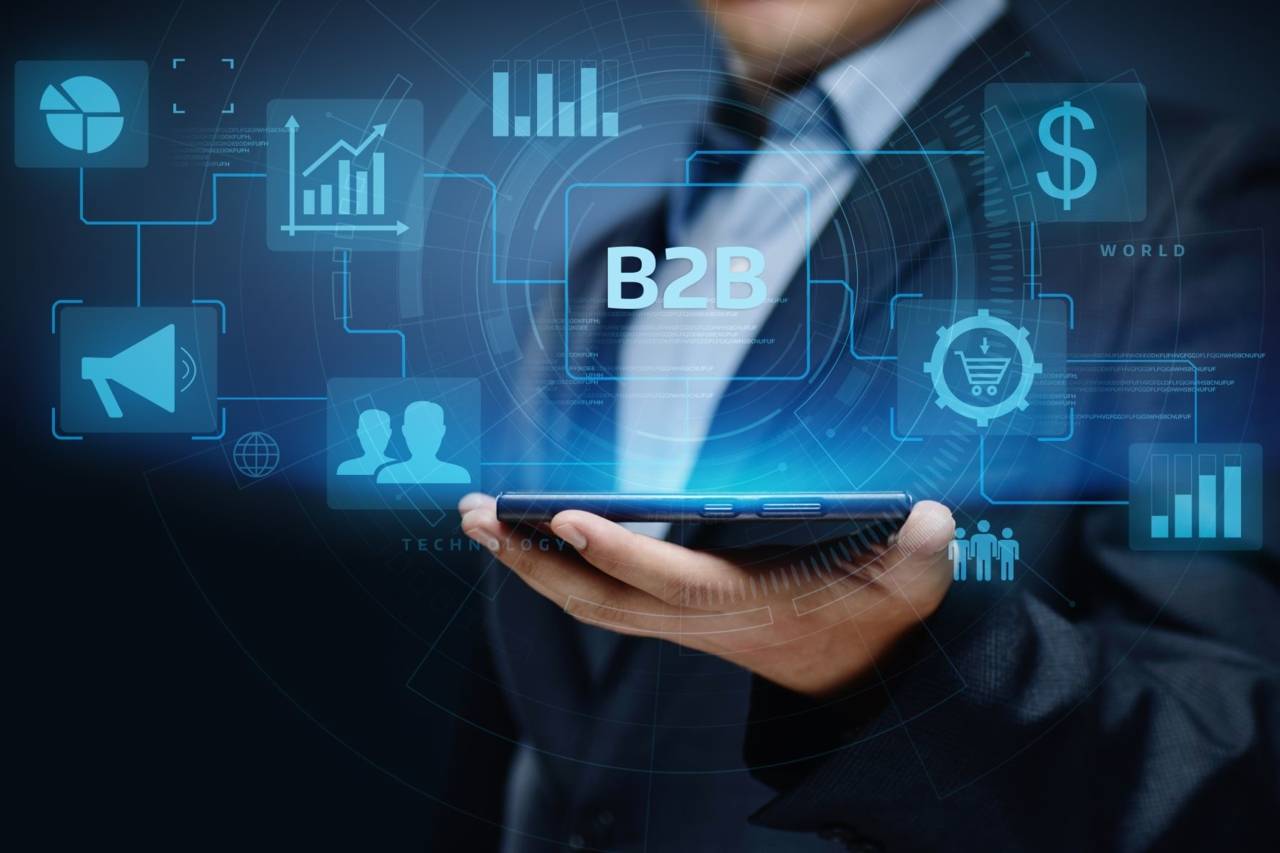 Introduction
In the final week of November, the digital advisory Econsultancy organized a two-day virtual conference around the theme, The Future of E-commerce. Central to that future is the way that B2B businesses negotiate the complex relationships with their supply chain and their customers post-Covid.
There was broad agreement that the pandemic had significantly accelerated the shift to e-commerce with online sales surpassing levels not expected until 2025. Total e-commerce sales in the UK alone saw growth of 36.6% year-on-year in 2020 – the largest increase since 2007.
But Covid has not changed the fundamental problems faced by B2B businesses that want to leverage digital transformation. This point was made by Jean-Claude Pitcho, Head of International Marketing at Ibexa, in his introduction to a dialogue hosted by Ibexa and one of its UK partner agencies, Equimedia.
Digital initiatives had been a priority before Covid struck, Pitcho pointed out, and the days that B2B deals were negotiated on the golf course were long over. "Even if they are concluded face-to-face," he said, "there will have been significant digital prerequisites to the deal."
To discuss the post-Covid landscape, and how to help B2B businesses disentangle the complexities of e-commerce, two practitioners exchanged views and experiences. They were Ross Britton, Web Experience Director at Equimedia, and Roland Benedetti, Senior Vice President of Strategy at Ibexa. Their theme? Transformation in B2B e-commerce: Navigating complex relationships.
Complexity in B2B
Covid has had a major impact on the type of client and project with which Equimedia has been engaged. "We've been working with life science businesses involved in the development of a vaccine," Britton says. "We've also consulted on highly specific bespoke regulatory products … where that pressure of compliance just seems to amplify the usual challenges."
For Equimedia's client base, these challenges center around the sheer number of digital touchpoints where "B2B businesses need to show up for their customers". To help his clients build that omnichannel relationship, Britton shifts the conversation that he has with them.
"It's that shift from not just thinking about single sales channels, but actually how all of those different sales and marketing channels are mutually reinforcing, how they impact each other. Just building that omnichannel relationship is obviously something very important for everyone."
What makes omnichannel especially difficult, adds Benedetti, is the depth of product information required for B2B. "This is nothing like consumer products," he says.
He cites the example of Bürkert, the German manufacturer of fluid control systems. "When you search Bürkert's product catalog, which is very deep, with hundreds of thousands of products, the filters are highly technical. The DXP has to be capable of implementing this highly technical level of detail, and be capable of scaling it across many geographies over 30 in the case of Bürkert. And on top of this, the experience – the way you present this incredible complexity – has to be effortless and memorable, because that is what we get from B2C!"
It all comes back to the customer experience, Benedetti says.
Aligning culture and technology
To illustrate the centrality of company culture in digital transformations, Benedetti uses the case of a much smaller B2B business, Café Royal Pro, which offers subscriptions to equip medium and large companies with coffee and coffee-making hardware "sometimes with hundreds of points of sales".
"Café Royal Pro had been making coffee for eight years and are part of a huge and traditional Swiss retailer called Migros. They decided to attack the B2B market very aggressively. The Café Royal Pro site was up and running withing just three months and a few weeks later they started to bring hundreds of customers in their new business model."
"The keywords were agility and speed," says Benedetti, "but also alignment. Café Royal Pro acts like a start-up, like a typical digital disruptor, and they succeeded because Mikros was completely on board with their ideas and objectives."
Britton concurs.
"For any change project to succeed you need to have the right leadership from the very start. If the right stakeholders are not brought in early on, you're going to be investing in change that people aren't invested in.
"You might have the best technology in the world, but without the people behind it to push it forward, you're not going to get that agile change that you want."
The stakeholders most fearful of change tend to be the sales team, says Benedetti.
"B2B commerce is definitely seen as a real threat for any B2B sales guys," he says, "so you need to factor this in your transformation so that sales aren't resistant but instead are ready to embrace e-commerce.
"In most B2B companies, the salesperson still has a role to play … a different, more advisory, role and probably with a different remuneration structure … but they are still much needed in the process. You have to bring sales on board."
From change to growth
One of the questions Equimedia is asked most regularly by its clients is about the right path to growth. Is it "classical" e-commerce or is it a marketplace? During the lockdown, Britton assisted several B2B businesses to start selling directly to their end-customers after their wholesale distribution process had broken down. On the back of that experience, Equimedia has launched a digital tool and framework – called equi connect ­– to help businesses pivot towards D2C.
"Where is our growth, our next stage of growth, going to come from? That is what we get asked."
"A great question," says Benedetti, "and the answer lies in the way you just framed it. For some B2B companies that are not yet truly mature in their transformation, marketplaces are a great growth lever. They can start there, and they will build some growth. But probably, sooner or later, they'll need to diversify their sales channels because on a marketplace you're not the only option."
To take that next step and sell directly from your own e-commerce platform requires strong brand recognition, especially if you want to sell to the end-users of your product or service.
"Our idea really, what we think is truly important, is that growth requires a strategy where you will tackle different channels. Casper, the mattress business, is an icon of the B2C model – but they also sell through department stores. They decided to leverage all channels."
The Ibexa business example for this fluid growth strategy is Groupe Atlantic, a French manufacturer of air conditioning and heating systems for businesses and consumers. "They have over 20 brands," says Benedetti, "and Ibexa is supporting the digital initiatives for a lot of those brands."
"Groupe Atlantic redesigned its B2B portals for professionals. Their previous product-focused approach meant professional users had to navigate many different sites, one for each Groupe Atlantic brand or product they dealt with. With the new role-based approach there is one site for all the brands, and access is personalized in Ibexa for the different professional users.
"It's great, it works very well," Benedetti adds. "But that isn't my main point. What I like about Groupe Atlantic is that they experiment. They try different approaches for different brands and learn from this. For one brand they are bypassing their wholesale distribution networks – just like some of your clients, Ross. And they are learning from that experience.
"That's where I see the future of growth, if you like – in an agile diversity of approaches and sales channels."
How to build customer loyalty
The final question of the webinar was about loyalty. It was framed by Britton.
"How do you build customer loyalty with the third party [distributors, wholesalers] potentially being retired in the next year or so? We know that's a big change: the importance of first-party data. The CRM data is going to become more important than ever before. And on top of that, how big a part is played by the authenticity of the brand and the trust in that brand, because there are so many different brands now competing for the same people."
For Benedetti and Ibexa this is perhaps the core challenge in navigating relationships in B2B e-commerce. "Brands have lost a lot of power; it is no longer the brand that will decide for you, but the customer. And this is just as true in B2B as it is in B2C."
This shift in the relationship between brand and customer is particularly relevant for B2B companies that operate in a multi-layer distribution model where they cannot easily bypass the distribution. "Not everything is so simple that you can bypass it," Benedetti says, "or you can't because of regulation."
The business case in this space is Essilor, the world's largest manufacturer of ophthalmic lenses. Essilor combines a lot of the themes discussed by Britton and Benedetti: the complexity of multiple languages (Essilor is active in 22 European markets) and the flexibility of their marketing strategies.
"On the question of loyalty, Essilor is building that with their distributions network, the opticians. What they used to do is insist on luxury branding and give the opticians incentives in terms of gifts and so on. The approach now is completely different.
"They have lead generation tools where people can familiarize themselves with the different Essilor brands and then make an appointment to go to their nearest optician. Essilor sends leads and traffic to its distribution network, not something a smaller company would be able to do.
"The other thing Essilor does is equip its distribution network with personalization capabilities. You can start your journey on the Essilor website to do your research and configure the lenses you want and need. And then you could keep going with your journey and you will probably end up at the optician. This is not purely e-commerce; this is beyond e-commerce. It's about: how do you build loyalty with both your distribution network and your end-customer without owning the final step of the purchase?
"This is brilliant. This is the thinking of the future," Benedetti concludes.
Britton and Benedetti agreed they could have spent hours discussing these challenges and innovative solutions. If you want to discuss any of the topics raised in their dialogue, please get in touch.
How managing product information and content combined with commerce is essential for B2B success
Ibexa Methodology: The Five Steps to Digital Maturity
In this e-book we show how B2B businesses can transform realistically, step by step. And, as we take you through these phases we highlight the functionalities of our platform that are instrumental in helping you capture more and more of the granular complexity of how you do business.
Download eBook