Product Launch: Ibexa DXP v4.2 & Ibexa CDP
14/09/2022, 05:06
| 7 Min read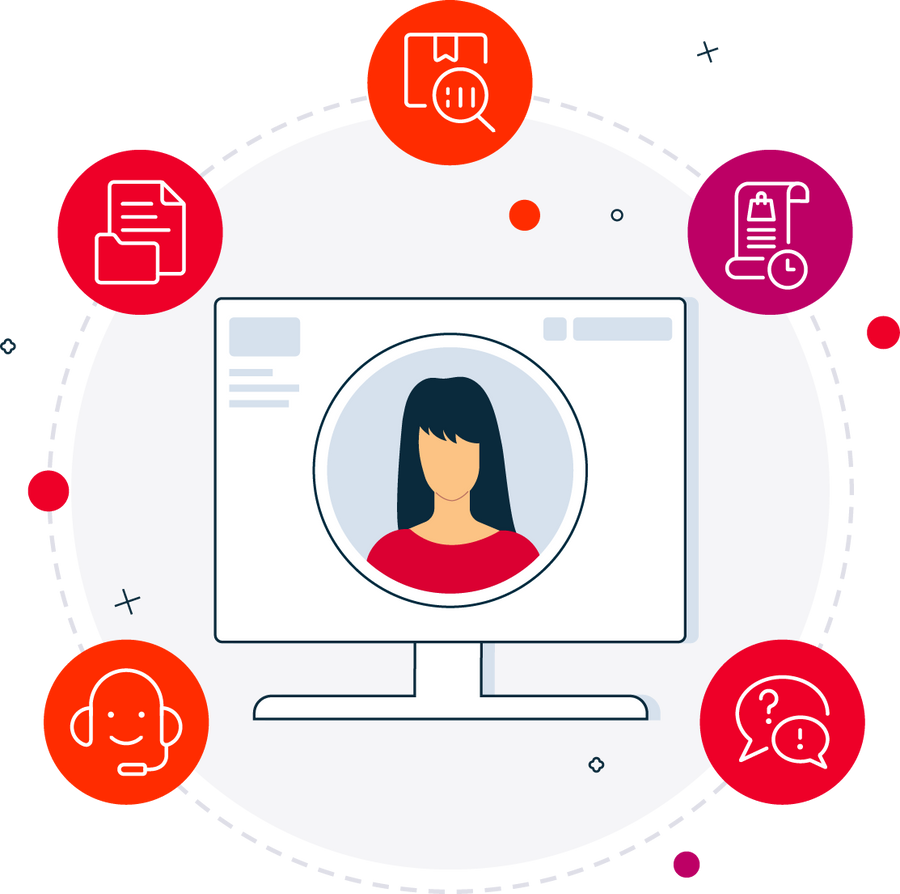 With the release of Ibexa DXP v4.2, we are happy to deliver new account management capabilities and a new and exciting product capable of generating more extensive and personalized customer engagement. Also, we have enhanced our product management capabilities by adding new functionalities.
Ibexa DXP v4.2 is a significant step into our v4 product vision, and it allows Ibexa users to build and manage flexible, hierarchical, configurable, and granular account management structures. It generates more extensive and personalized customer engagements by unlocking and unifying all your customer data. And it gives you the power to organize and segment an entire product offering into more complete and compelling product catalogs.
Account Management –Introducing Corporate Accounts
Corporate buyers and users demand a B2B purchasing experience that is as easy and frictionless as they have in the B2C world. Yet, matching this expectation can be extremely difficult.
Account structures in B2B businesses involve multiple business units, individuals, and unique requirements. So, for v4.2, we prioritized the convenience and satisfaction of corporate individuals by improving the customer experience and strengthening customer relationships between buyers and sellers by enabling you to build and manage a flexible, hierarchical, configurable, and granular account management structure through the introduction of Corporate Accounts.
B2B organizations need to manage their users by delegating some account management functions and grouping them into different business groups. Good account management involves accommodating customers and partners according to their business needs, and the impact of this process can be dramatic on your customer experience, satisfaction, and business growth.
Corporate Accounts are designed to make B2B account management more straightforward, efficient, and adaptable to more complex company structures – hosting multiple users with different roles, permissions, and responsibilities. It allows users to view and manage members according to their needs and functions, yet participate under the same corporate entity and the same customer information.
Enhanced Customer Portal
The introduction of Corporate Accounts allowed us to provide a new, robust, out-of-the-box Customer Portal where you can create and manage all your Corporate Accounts. The new Customer Portal enables you to create and remove entire accounts, manage orders, invite new team members, and designate different roles and permissions for each member, such as company buyers or approvers. You can also invite and send invitation reminders to new account members by filling out email addresses or uploading a file with a list of email addresses and sending a registration link directly to new account members.
For a B2B company, the account manager is everything to the customer relationship. So Ibexa v4.2 delivers account managers more customer insights and more control over their accounts, allowing them to be more successful and improve their ability to build and maintain an optimal relationship with their customers and other internal teams.
For more information about the Customer Portal and User Management, check our previous blog post, Introducing Corporate Accounts.
A new Ibexa Product –Introducing Ibexa CDP
Ibexa v4.2 also comes with the introduction of a brand-new product, Ibexa CDP, our new Customer Data Platform. This exciting new product provides a better way for you to handle your customer data management and analytics better, syndicating real-time profiles, intent, and offers across fragmented data sources by:
Eliminating silos and bridging your customer data into one centralized view
Ibexa CDP breaks down your data silos and builds bridges between online and offline customer behavior. It unifies, connects, and activates all your online and in-store customer data streamed from different customer touchpoints — CRM, website, marketing automation platforms, POS systems, social media, and many others. It provides a single and unique view of each customer. Further, it allows you to know, understand, and establish a clear overview of every single customer on an individual level by converging that data into valuable customer intelligence.
With its Single Customer View, Ibexa CDP displays every customer interaction with your company, such as online and offline transactions, website and browsing behavior, audience history, and many other traits and preferences. It gives your business the capacity to transform customer data into workable customer knowledge and launch a proper 1:1 personalized omnichannel marketing across different channels.
Targeting better audiences
Powered by accurate and interconnected data enhanced by machine learning and AI, Ibexa CDP comes with a potent Audience Builder that enables you to incorporate your business logic and define your dynamic audiences. These audiences can be targeted with personalized offers using a more effective and seamless cross-channel campaign orchestration.
With its segmentation capabilities, Ibexa CDP consolidates customer profiles and connects specific attributes to specific corporate identities. It enables you to meet customer expectations, increase accounts' business value, and resolve more significant problems with more strategic and targeted experiences.
Guidance for the entire company
Ibexa CDP delivers the perfect data-driven framework for any company to accelerate its business and digital transformation. It is a tremendous support system for better business decisions by providing and operating valuable insights according to several organizational levels such as business, tech, strategic, operational, and many others. It complies with corporate rules and regulations, allowing different stakeholders to have meaningful conversations and work together around a unified data source with a standard set of goals and a cohesive strategy.
Our new customer data platform ensures a bigger view of customers. It allows B2B businesses to take their customer experience to a much higher level, increasing segment personalization, content engagement, and business orchestration. It acts as a driving force behind personalized customer experiences directly connected with our more established digital experience platform, Ibexa DXP.
More leverage for Ibexa DXP
Understanding how personalization and orchestration work together and enhance the customer experience is not an easy task. With Ibexa CDP's unique customer view and dynamic audiences, you can increase your e-commerce revenue and deliver more personalized customer experiences based on appropriate product recommendations and tailored content on Ibexa DXP.
Working with both platforms will enable you to transform traditional sales strategies into frictionless and personalized buying experiences with the support of all the necessary segmentation and decision capabilities to refine and constantly improve those experiences. It is the perfect framework for the composition, implementation, and management of the entire customer experience.
For more information about Ibexa CDP, check out our website and our previous blog post, Ibexa 4.2 Preview: Ibexa CDP.
Product Information Management – Introducing Variants, Assets, Categories and Completeness
Sales and account management share many of the same characteristics. While an account management team never stops selling, salespeople primarily focus on prospecting and closing deals by quickly providing customers with the correct product information. However, this is challenging for many customers with a vast and complex product offering. So, for v4.2, we introduced significant enhancements regarding product information management:
Product Catalogs can now contain sub-sets of products by applying filters and selecting products by type, price range, availability, or category. This brings flexibility when creating unique lists for B2B and B2C users, retailers, distributors, or regions with country-specific content.
Product Variants cover use cases of products with variable characteristics (such as colors, technical parameters, or sizes), it allows you to generate product variants based on selected attributes.
Product Assets were introduced to attribute multiple assets to each product and then group these products into collections based on these assets. And, to connect product variants that have these attributes.
Product Categories enable the organization of products to support account managers and salespeople when searching for a specific product.
Product Completeness enables a quick overview of missing parts in the product configuration across catalogs or channels, such as attributes, assets, prices, availability, and others. A product is considered complete when all its required attributes have a value.
These enhancements give you more power to organize and segment your entire product offering into more personalized and effective product catalogs, with more functionalities, comprehensive management, and a comprehensive view of every product.
For more information about Product Information Management, check the PIM section of our User Documentation.
Ibexa DXP v4.2 – downloads & resources
To see the complete overview of all the new features included in v4.0, please check out the release notes together with the change logs for each individual Ibexa DXP product on Github:
Originally broadcast September 14, 2022: Discover Ibexa DXP 4.2
New customer data management capabilites
Get insight into the new features and updates included in Ibexa DXP v4.2:
New features introduced on Product Information Management with Ibexa DXP v4.2.
How Ibexa CDP enhances Ibexa Experience by delivering new customer intelligence founded on unified and accurate customer data.
Ibexa's DXP product offering and how we help businesses succeed with digital transformation.
Watch now