Partner of the Month for September: salient DOREMUS
01/09/2022, 12:45
| 5 Min read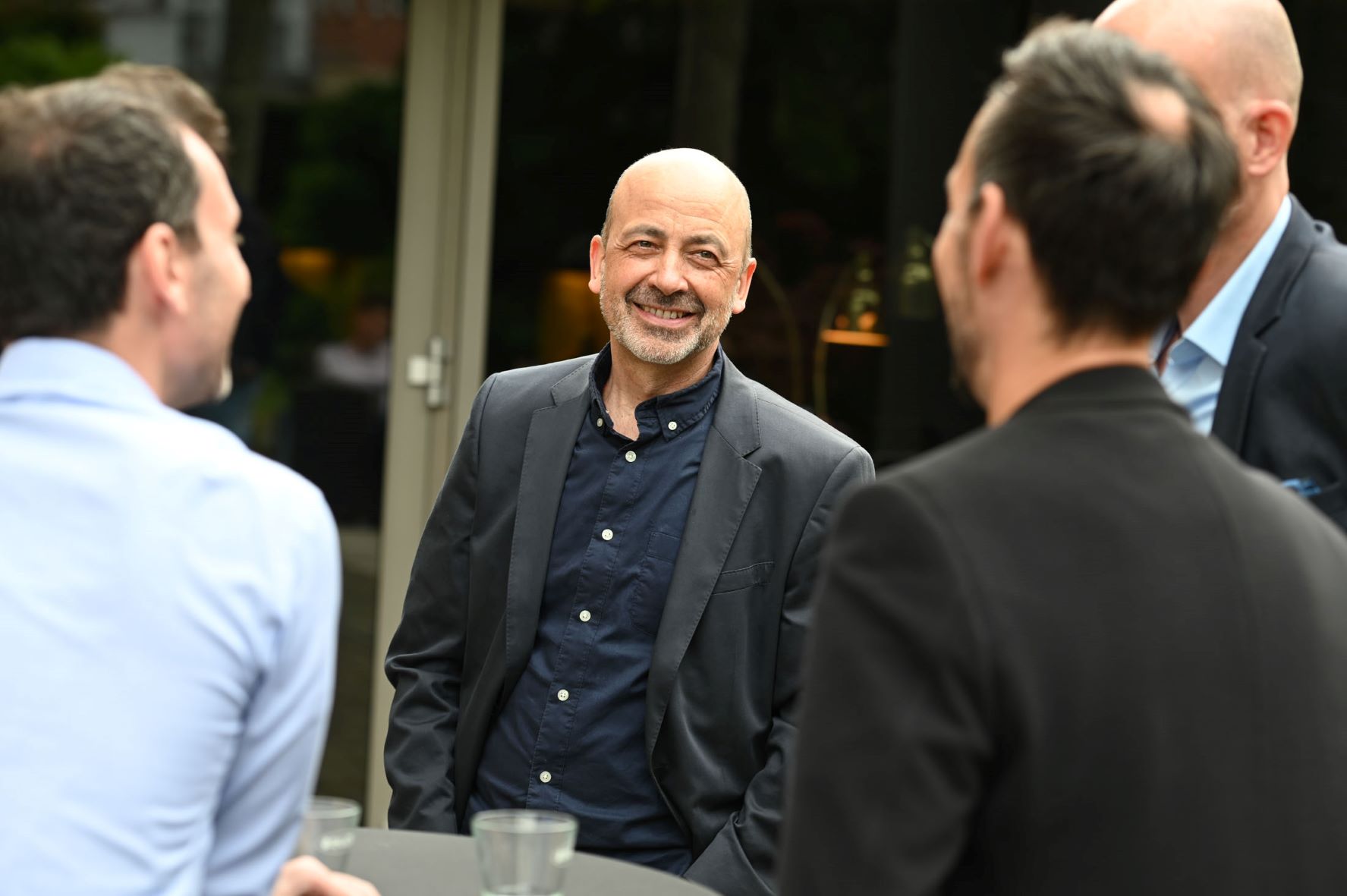 The German digital agency salient was founded in 1993. Three decades on, it is a full-service outfit, offering strategy development, design, and front- and backend programming. "Because this is what the market needs. And the latest evolution is the Digital Experience Platform, the DXP. This is what we needed to offer to help our B2B clients," says Peter Biler, founder and managing partner of salient DOREMUS, as the agency, based in Frankfurt am Main, is now called.
Its choice of DXP technology was Ibexa, with whom Biler and his team are now implementing a large project, having become an Ibexa Silver Partner earlier this year.
Time to find out more: salient DOREMUS is our Partner of the Month for September.
In 2011, the B2B consultants DOREMUS, owned by Omnicom Group, acquired a stake in salient GmbH. "DOREMUS is a B2B advisory and advertising agency. Our digital expertise is a perfect complement to their services and vice versa. What its network of global offices gives us is an ecosystem of support for our industrial and exporting clients, particularly in China where German manufacturing is expanding strongly." Biler adds: "However, DOREMUS is not a majority shareholder. We are still owner-based. So we have preserved our ability in finding the right solutions for our clients in a fast and agile way."
salient DOREMUS specializes in two sectors: construction and industrial machinery. "In construction, this can be electronics, metallurgy, fittings, plastics, cement and so on. It's a massive sector with many branches but what they have in common is that they are primarily addressing architects, fabricators and specialist planners. The architects and specialist planner are not the buyers, but influencers driving the decisions to buy significantly. To do this imaginatively and effectively requires the power and versatility of an advanced DXP." salient DOREMUS's other area of expertise is industrial machinery. In this sector, major investment decisions inevitably lead to long and convoluted purchase processes involving an extensive buying center with engineers, machine operators, plant designers and more.
"We have built up a lot of expertise in the very complex sales processes and relationships in these industries," says Biler, "and we know the respective customer groups inside out. Oddly enough, it's those who are often left out or neglected in these digital projects. That's not how salient DOREMUS works. We know the market and the concerns of our customer groups and can hit the ground running."
The missing piece was the right DXP.
"Even before COVID we were getting a lot of demands for B2B e-commerce, for integrations with the product catalog, for personalization, and so on. Typically, we would implement our B2B projects with standard platforms such as TYPO3, which is very widely used in the DACH region. This became increasingly challenging because TYPO3 was never conceived as a Digital Experience Platform and has to be constantly modified to meet modern B2B requirements. Because of the many custom components, updates are difficult to roll out. That's why the time had come for us to question the investment with placing solutions such as TYPO3."
Biler discussed these issues with Peter Passeck, owner of digital agency and Ibexa Gold Partner rocket-media. "Peter suggested I look into Ibexa DXP as the technological sweet spot for much of our customer base.
"This is what I did. And I immediately grasped what Ibexa DXP could do for our clients and for us," Biler says.
Barely a year later, salient DOREMUS has three Ibexa-certified developers and three colleagues with sales certification and is about to start work on its first Ibexa DXP project.
Concrete manufacturer Godelmann, which specializes in garden and driveway paving, is representative of the German SME sector we focus on," says Biler, "innovative products, family-owned and strong in the market." Godelmann was using a license-free solution which obviously offered limited possibilities. Its new digital roadmap will lead eventually to e-commerce but the project will be implemented in three stages: website and integration of product catalog, personalization, and finally e-commerce. The relaunched site is expected to go live in May 2023.
"What is crucial for B2B manufacturers is PIM. Integration with their catalog is the Holy Grail for them. Not so many years ago, sometimes even now, they have printed catalogs that are 5cm thick and almost as heavy as one of the concrete blocks made by Godelmann! But Ibexa DXP has a native PIM module and API-first approach that can make these vast catalog datainfinitely more accessible and of course easier to use in digital marketing communications."
Even a relatively small manufacturer such as Godelmann has a catalog running into thousands of SKUs.
"Most B2B companies are hesitant to commit themselves to a solution, even when they can see the technology is there. At Salient, we have developed the concept of 'user councils' to get empathetic feedback and validation from future users. This really resonated with Godelmann who felt that Ibexa DXP and our ideas on how to use the platform had been endorsed and authenticated."
salient DOREMUS user councils reduce development costs because ideas are changed, and mistakes avoided, before development starts. "It's not feedback but 'feedforward'," Biler says.
Biler and his team also consult with the relevant customer groups during the digital projects. "Insights drive Value" is the agency's claim. "For Godelmann, we talked to garden architects who use concrete paving. 'How do you research the products? What are the pain points? What is a good experience for you? What do you want from a B2B site?' and so on. We get a lot of valuable insights that go into the projects."
salient DOREMUS has just pitched for a second Ibexa project with a large manufacturer of furniture and home décor. "Ibexa DXP is a great fit for them, because they need industry-leading content and catalog management, two Ibexa trump cards."
Whether or not the project will be realized by salient DOREMUS, Biler is confident there is a world of opportunity out there for the within their partnership with Ibexa. "B2B manufacturers have realized now that they need exactly these synergies and expertise."
To achieve true transformation, manufacturers have to move away from the TYPO3 or WordPress-based solutions. "I strongly advise them to invest in an Ibexa DXP license and services. With its focus on B2B, Ibexa is a guarantee for the future: new needs and new B2B requirements can be addressed quickly and the appropriate solutions are available very quickly."
"Adobe is too big to pay real attention to your specific B2B needs. TYPO3 and WordPress are community-driven so you don't know who is pushing the development and where the journey is going. With Ibexa DXP, you do know.
"So if you invest a lot and if you want to change your website on a platform that is business-relevant, please use Ibexa to make your investment safe. It is the cornerstone of your digital engagement and should be considered in the context of a time horizon of ten or more years."
B2B companies are paying more attention, Biler concludes, paving the way for successful B2B digital transformation in the post-Covid era.
If you have a project that you would like to discuss and progress with salient DOREMUS please don't hesitate to reach out!
Ibexa Global Partner Program
Partner with Ibexa
In a world all about delivering excellence in digital customer experiences, you can build new revenue opportunities, create memorable experiences and turn your clients into digital champions with Ibexa's trusted and open Digital Experience Platform (DXP).
Read more