Ibexa and Partners Rock at the OMR Festival 2023
15/05/2023, 09:44
| 7 Min read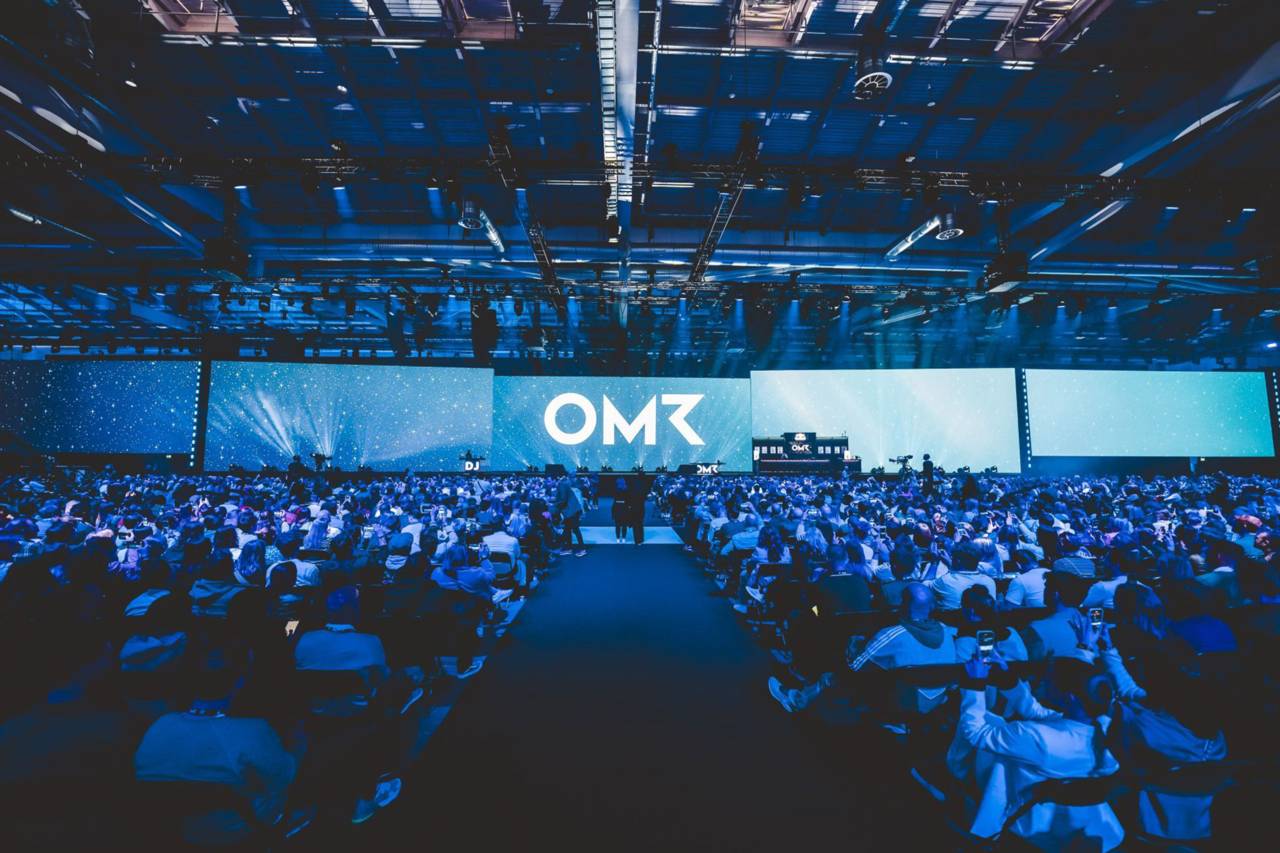 In this article, we reflect on an incredible two days in Hamburg alongside six of our fantastic DACH partners. Discover how we took to the Conference Stage, gave a masterclass, and treated our guests to games, treats, and even a prize draw at our Ibexa Experience World booth.
What is the OMR23 Festival?
The OMR Festival 2023, one of the world's largest digital marketing and technology events took place in Hamburg, Germany on 9th and 10th May. Each year the event attracts a truly global audience who come in their droves to catch a wide range of prominent international speakers and leading corporations, SMEs, and digital startups.
Over 70,000 visitors were treated to countless keynotes, masterclasses, side events, guided tours, expo halls, and concerts at the festival grounds and across the Hanseatic city of Hamburg. It was business by day, but when the sun went down, the party came to life across the various stages with a whole host of live performances.
Ibexa teams up with trusted partners
We joined over 1,000 exhibitors at the festival to showcase our Digital Experience Platform (DXP) and wider product range. Here we spread our inspiring message: Create experiences. Grow digitally. Lead the future.
We shared a co-branded 90 square meter booth with six of our amazing partners from the DACH region.
We would like to say a special thanks to our partners for making it such a success, they included:
Participation signifies strong growth within DACH market
Our participation at the OMR Festival 2023 along with our partners is a testament to the growth that Ibexa has achieved throughout the DACH region.
"We were so happy to have attended the OMR Festival in Hamburg where we welcomed some of the 70,000 attendees to our booth - the biggest in Ibexa history. This really underlined the incredible traction of Ibexa in the market! A special thanks to our reliable partners who joined and supported us at this fantastic event."
Gregory Becue – Chief Growth Officer, Ibexa
In 2022 Ibexa recorded a 49% growth in sales and a 30% uplift in revenue year-on-year. The DACH region again proved to be the strongest performing market where brand awareness and market share rose. Trust in our portfolio of B2B products has also grown stronger amongst our global customer base as shown in the Gartner Voice of the Customer report.
We hope to see even stronger growth this year after such a successful festival, combined with the other exciting schedule of events we have planned over the coming months.
Ibexa took center stage
During the two-day Hamburg event we took to the stage twice.
On day two (10 May at 14.30 CET) Ibexa CEO Bertrand Maugain joined OMR Founder Philipp Westermeyer on the Conference Stage to take part in a Bar Talk session.
Bertrand described how despite being a relatively small B2B software company from Norway, Ibexa is well positioned in the market:
"In fact, we have a rather large presence not only in the DACH region, but also in France and further afield."
"Our core focus is on the B2B industry where we facilitate the sale of complex products for our customers, bringing them to life and helping them to evolve from more traditional selling methods. This transition is necessary to support demands from new buyers who have completely different expectations. So, you need to bring digital experience. It may sound simple, but it's not.
He went on to explain that: "The biggest challenge that we are working on is helping B2B businesses to transform as fast as possible because the new buyers don't want to talk to salespeople anymore. So, we are trying to change the game for various industries including manufacturing, healthcare, biomedical."
"Our software is a Digital Experience Platform (DXP), it's a headless content management tool, designed and made for the B2B space."
Well introduced, Bertrand took seat at the conference bar next to five special guests: Karen Heumann (advertising entrepreneur), Erik Siekmann (online marketing expert), Tim Mälzer (German (TV) chef, author and entrepreneur) and former German national player Tim Borowski. Other exclusive guests included tennis legend and investor Serena Williams, who joined the stage later on.
Creating a CDP playbook for B2B sales and marketing masterclass
On the same day, Artur Wawrzynkiewicz – Enterprise Solution Architect at Ibexa, and Nick Takashima – CDP Consultant from Comwrap Reply gave a Masterclass entitled: Creating a Customer Data Platform (CDP) Playbook for B2B Sales and Marketing. You can watch our full recording of the masterclass here.
The duo discussed the complexities of the modern B2B sales cycles which are often scattered across multiple decision makers, longer timeframes, and multiple touch points. So, when businesses are expected to build relationships with better CX and more personalization, businesses are left with a big challenge.
They clarified how Customer Data Platforms (CDPs) are designed to collect, aggregate, analyze, and enhance account-based marketing strategies across multiple touchpoints, and why B2B companies need to adopt a CDP, and how to integrate them across a tech stack and sales/marketing operations. The practical applications of how CDP's can enhance contact strategy across B2B sales and marketing strategies was also covered.
"OMR23 was such a powerful event with so many interesting discussions with customers, potential customers, and partners about digitalization in B2B and of course personalization."
Artur Wawrzynkiewicz - Enterprise Solution Architect - Ibexa
Step into the Ibexa Experience World
At our booth we welcomed countless professionals from the digital world. Visitors were invited to cool off and enjoy one of our delicious ice creams with a range of traditional, and more unusual flavors including blueberry-lavender, pistachio, and mango.
But the fun didn't stop there. Attendees got competitive with our Virtual Reality (VR) Formula One Racing and took part in our competition to win a Smart Suitcase. To enter, festival goers were asked to follow Ibexa on LinkedIn.
It gave us and our partners great pleasure to bring some added fun to this already impressive event, letting our brand personality shine through.
Congratulations to Iven Scheiding who is the winner in our prize draw. We would like to take this opportunity to wish you many unforgettable journeys with your smart suitcase.
Thanks to all of you who took part in our competition and keep your eyes peeled at future events for your chance to win more exciting prizes from Ibexa.
Upcoming event in the DACH region
It gives us great pleasure to share with you that we'll be exhibiting at the DMEXCO 2023 Conference, which takes place at the Exhibition Halls in Cologne on 20th and 21st September. For those of you who are not familiar, it's Europe's leading digital marketing and tech event which attracts key players from the digital business world. Here you can enjoy a wide range of pioneering keynotes, lively debates, and informational masterclasses outlining the future of the digital economy.
Tickets to attend will be available from July but you can sign up for a reminder to book your place today. We hope to see many new and familiar faces there.