Five Ways to Ensure Great B2B E-Commerce Experiences
03/06/2021, 08:09
| 6 Min read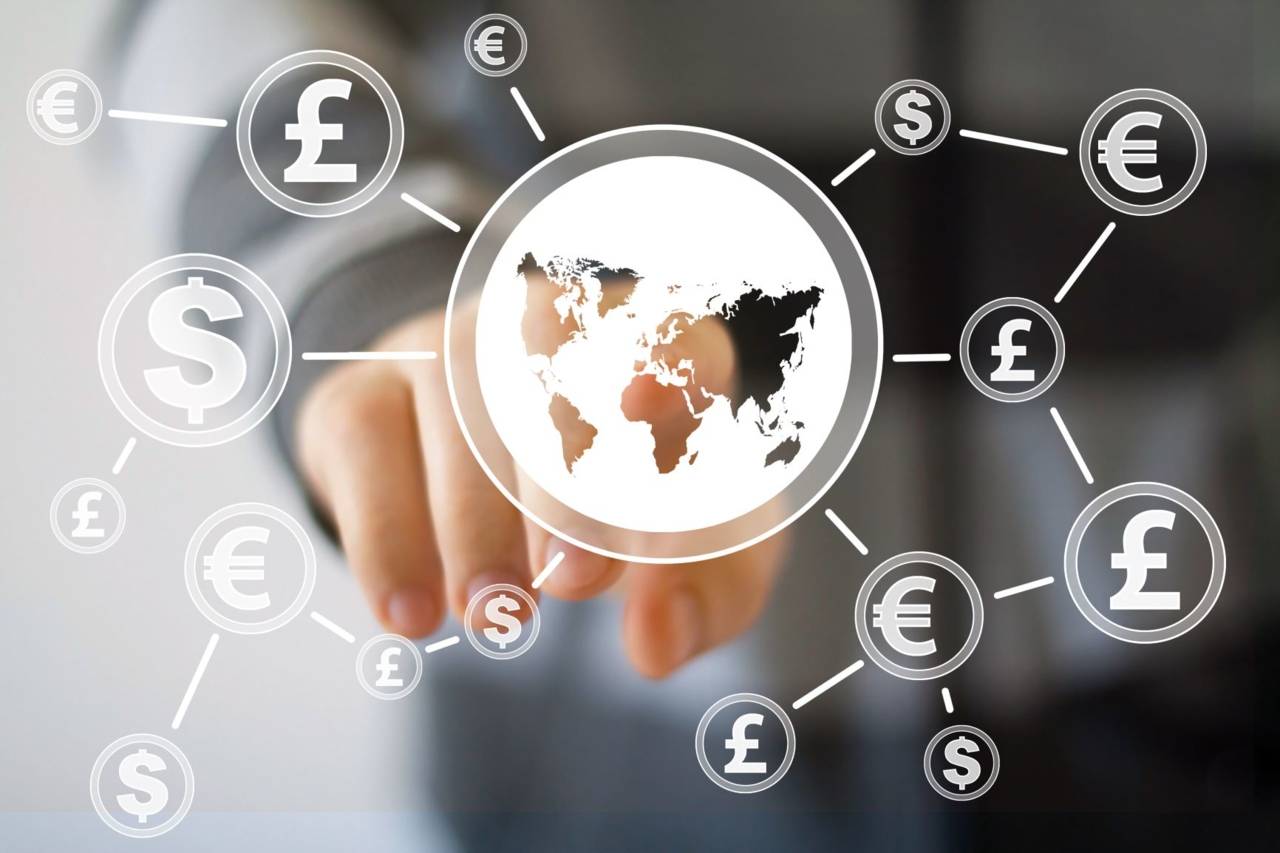 B2B companies have woken up to the pressing need to transform sales by exploiting digital revenue channels. When rolling out e-commerce, some have also avoided the trap of focusing merely on e-shops, instead creating strategies that convert first-time digital buyers into long-term customers.
The smartest players put user experience at the heart of digital sales strategies, knowing full well that the days of pushing products are over. Today you are expected to guide a buyer through a complex customer journey, and that entails delivering rich digital experiences.
According to the latest B2B Buyer's Survey from Digital Commerce 360, 51% of business buyers arriving at B2B ecommerce sites are attracted by user experience, which rates higher than pricing (48%), quick product overviews (44%) and a supplier's reputation.]
Let's look at five ways you can deliver great customer experiences that trigger sales and win loyalty.
Streamline complex B2B buying journeys
Enable complex and dynamic pricing
Refocus your sales organizations
Use branding and content to engage and inform
Use a DXP platform to ensure customer focus
1. Streamline Complex B2B Buying Journeys
B2B customers want suppliers who both understand their needs and can tailor digital solutions that help them solve complex problems.
Consequently, great user experience involves more than seamless, self-service e-commerce. It also involves handling all touch points of the B2B customer lifecycle with the correct tools and strategies, including engaged sales teams.
Of course, modern business buyers are increasingly teams of digital natives with B2C-like expectations: simply navigate to your website, identify products and add them to a purchase order or shopping basket. So you need Intelligent Search that delivers relevant results by going beyond key words to allow context: combining inventory, detailed product specs, technical data, and information about product compatibility.
Consider too that procurement of a complex B2B solution can involve up to 10 decision makers' each independently gathering information that must be merged to inform decisions. So generate goodwill by streamlining their admin tasks and workflows and thereby enabling them to complete critical purchases.
Here are a few key digital options to consider:
Self-service account management
Multiple role/ buyer handling (order reviews and authorization)
Regulated buying processes
Using purchase orders as a form of payment
Customer-specific shipping.
2. Enable Complex And Dynamic Pricing
Dynamic Pricing, or real-time pricing, is an agile way of setting costs. Remember when we used to book flight tickets? Well, you'll also remember how seat prices fluctuate wildly – when demand is high, airlines charge more for tickets.
In B2B, dynamic pricing is not so common, mainly due to complex pricing and payment. However, some dynamic pricing strategies are applicable, such as segmented pricing, time-based pricing, peak pricing and penetration pricing. Each of these can be used for achieving different goals.
If your product is complex, your prospects and buyers will want a close dialogue with you, and your pricing will reflect this. Prices offered by your sales team may include discounts for quantity, promotions and loyalty; you may have different prices for resellers, distributors, and customers.
The prices you display online to logged-in customers must also align with the custom pricing defined by your sales team. You therefore need an efficient way to make adjustments and track these within your system, across channels and catalogs and within contracts.
To achieve customized pricing with great precision and flexibility, you'll need to involve your ERP or CRM systems where contractual details of financing terms are stored and inventory is monitored.
A good example, provided by Ania Hentz, CEO of B2B e-commerce solutions provider silver.solutions, concerns a world-class manufacturer with around 150,000 products with up to 500 different technical attributes: "Each customer, depending on country and individual agreements, sees a different range of products, different stock information and different pricing. To create this dynamic customer-specific view, the e-commerce platform retrieves data from internal ERP and CRM systems in real time via a middleware layer and exchanges customer-specific data through secured web services."
3. Refocus Your Sales Organization
Although B2B suppliers need both great digital assets and a great salesforce, shifting buyer behavior and digital purchasing dynamics demand a refocus of both sales organizations and their strategies.
Despite the vast majority of B2B customers still contacting a personal sales rep before buying a new product and many wanting a dealer's advice whenever product specs change, they may spend just 5% of their total buying journey in contact with your sales team.
In response, some players assemble cross-functional teams and allow sales, marketing, merchandising, customer service, supply chain and IT staff to own different portions of the customer journey. Others appoint chief experience officers who combine insights from customer and user experience data to drive sales.
As sales enablement software evolves, it pushes the transition from human to digital sales interactions while also enabling sales staff to focus on high-value activities.
At Ibexa we see three strategies for successful digital sales:
Sales-team driven with online alignment and supporting tools
Online driven with sales team support
Fully digital e-commerce.
4: Use Branding And Content To Engage And Inform
To play the digital commerce game, you must build a digital brand and create engaging, scalable digital content – the pillars of experience. You must also address multiple audiences on many channels. That sounds like a big ask, so let's unpack it.
Depending on which stage buyers are in their journey, they need different content. In the early phase, your brand must stand out in the digital world where prospects search for solutions, and generate traffic to your channels. Your content should position you as an expert and help solve buyers' problems.
Excellent content is valuable. According to the 2019 B2B Buyer Report 79% of B2B buyers said the winning vendor's content had a significant impact on their buying decision.
In the later phase of the buying journey, there are many ways to build loyalty and deliver outstanding experiences that simplify the life of your customer:
Self-service options
Auto-subscriptions for repeat purchases
Accurate information, such as product/ pricing details and stock levels
FAQs.
Digital B2B frontrunners use an always-on, "omnichannel" content machine to deliver top-notch content that increases brand awareness and delivers leads. They also employ user data to personalize content and engage targeted customers across channels.
5. Use a DXP platform to ensure customer focus
Customer focus entails integrating and aligning all aspects of the customer experience – awareness, acquisition, product experience, customer service and retention. To do that, you need a customer-centered culture and organization, and a technology platform that ensures great digital customer experiences.
A Digital Experience Platform (DXP) seamlessly integrates your e-commerce capabilities to digitalize sales strategy, leverage digital operations and create competitive advantage. It provides an uninterrupted conversation with customers and prospects optimally on all channels ─ online shops, social networks, marketplaces or bricks-and-mortar stores.
Hentz says of a customer that silver.solutions works with: "The DXP distributes expertise, services and products in one platform seamlessly. It feeds search engines continually with technical content, enabling interested parties to find the website." She continues: "It also supports buyers throughout their journeys, from information gathering and product searches to pricing and purchasing. Users can quickly get answers to the questions, find suitable specs as well as receive post-sales support with accompanying services and easy reordering."
As you can imagine, this sort of customized experience results in a satisfied customer who will be more open to your partnership models and loyalty program.

Visit Ibexa DXP page for an overview of our Digital Experience Platform and also discover our game-changing B2B e-commerce platform that helps you provide for your customers every step of the way. From first contact to post-purchase support, Ibexa Commerce ensures you're in control.
Businesses need DXPs to respond to change, and to invent the disruption of tomorrow
The Three Pillars of Successful B2B Digital Transformation
B2Bs have to be bold and inventive to disrupt their own business models, read how to be successful in our eBook. If you are struggling with your B2B digital transformation efforts, why not reach out to us to discuss your project.
Download eBook