Discover how Ibexa and Partners Empower Digital Experience at DMEXCO
08/08/2023, 08:50
| 4 Min read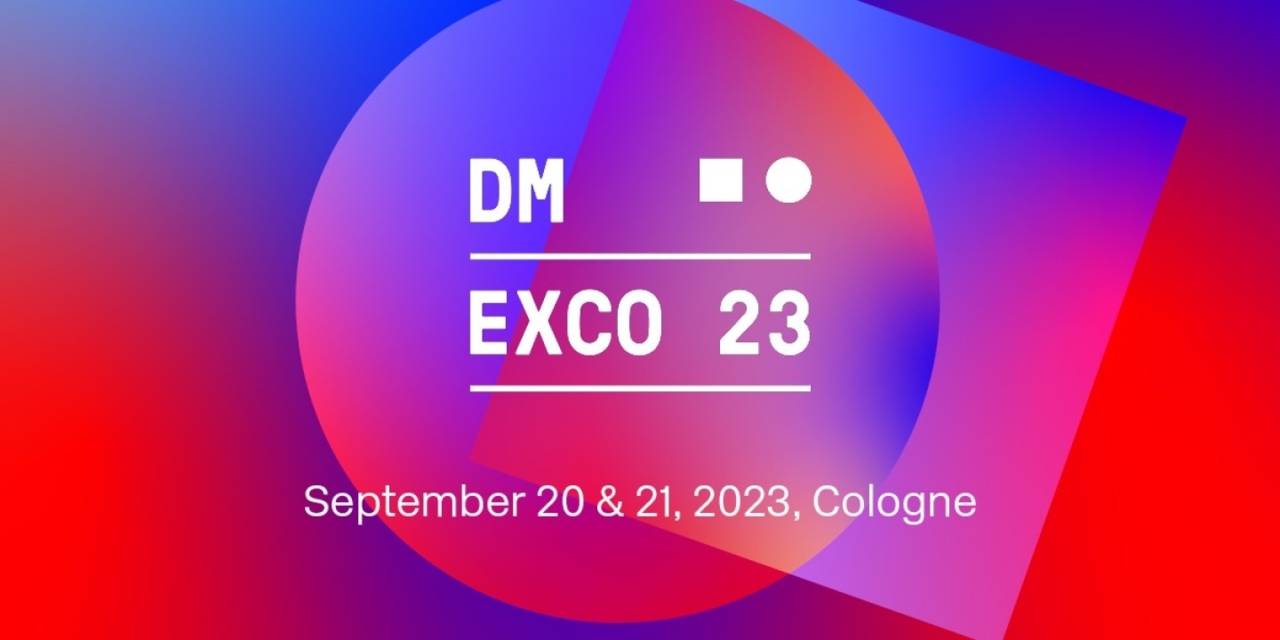 Europe's leading Digital Marketing Expo and Conference - DMEXCO is taking place on the 20th and 21st September 2023 in the Hanseatic city of Cologne, Germany.
This highly anticipated event is set to welcome over 500 exhibitors and more than 40,000 visitors from Europe and further afield. Attendees will include industry leaders, marketing, media, and business professionals, and tech pioneers who will experience a diverse agenda of ground-breaking topics including digital transformation, customer experience, AI (Artificial Intelligence), and so much more.
This unique two-day event is sure to empower professionals for success in the digital era.
Meet our partners
We are delighted to announce that this year we will be sharing our stand with four of our skilled partners who will be waiting to share their knowledge and ability in bringing digital transformation to life by empowering digital experience.
Visit our booth for conversation, competitions, and coffee
If you're planning to attend the event, then please be sure to come and visit us and our partners in Hall 08.1, stand number C-015. Grab a free, delicious coffee from our barista and join the discussions which will be focused on the importance of digital transformation and the current and future trends within the digital B2B industry.
You can also learn more about our powerful products and solutions with our touchscreen product video demos and get expert advice from our friendly team.
But that's not all, take a spin on our digital wheel for your chance to win a wide range of goodies, where we'll also be giving away not one, but two e-scooters!
If you would like to arrange a meeting with our team of experts, then you can do so through our dedicated landing page: here.
Don't miss our masterclasses!
We're excited to take to the stage alongside our partners where we will give not one, but two masterclasses!
MC1: The role of digital experience platforms in successful B2B digital transformation
Date and time: 20 September – 15:00 – 15:30
Stage: MC6A
Speakers: Ingo Hofmann - Partner Manager for the DACH Region – Ibexa and Sven Voertmann – Tech Partner – OMMAX
Join us for an exciting presentation on the future of B2B transformation as we delve into the dynamic world of Digital Experience Platforms (DXPs). Discover the role of DXPs within successful B2B digital transformation, and how they are revolutionizing the way businesses interact and thrive in the digital environment. We'll unveil the benefits of the personalized customer experiences that companies attract, engage, and retain thanks to our state-of-the-art DXP.
Discover how OMMAX leverage seamless integrations and data driven insights to complement our technology to bridge the gap between innovation and action, with real-world case studies, user insights, and best practices, to guide you through your digital transformation journey.
MC2: Beyond functionality: The Growing Importance of Brand Experience on B2B Websites
Date and time: 21 September – 10:30 – 11:00
Stage: MC6B
Speakers: Stephanie Kawan - Partner Manager for the DACH Region – Ibexa and Michael Kirchberger – Managing Director – schoene neue kinder
As part of the Website Report 2023, 50 websites and portals in the b2B environment were analyzed and evaluated from the perspective of customers and applicants. This masterclass presents the most important findings, explaining which factors are decisive for customers who are focused on supplying a sustainable customer experience, how the leap from mediocrity to excellence can be achieved, and what influence AI could have in the future.
Win tickets and meet us there
Finally, we're giving away a ticket to the DMEXCO 2023 exhibition and conference as well as an Apple Watch SE. To win arrange a meeting with the Ibexa-Team at the DMEXCO , and we will select our lucky winners at random, and will be notified in advance of the event.
If you would like to know more about the event, then you can do so through the official DMEXCO website: DMEXCO - Digital Marketing Exposition & Conference.
We can't wait to see you there!
How managing product information and content combined with commerce is essential for B2B success
Ibexa Methodology: The Five Steps to Digital Maturity
In this e-book we show how B2B businesses can transform realistically, step by step. And, as we take you through these phases we highlight the functionalities of our platform that are instrumental in helping you capture more and more of the granular complexity of how you do business.
Download eBook