Mugo Web: Ibexa's Partner of the Month for August
03/08/2020, 07:25
| 4 Min read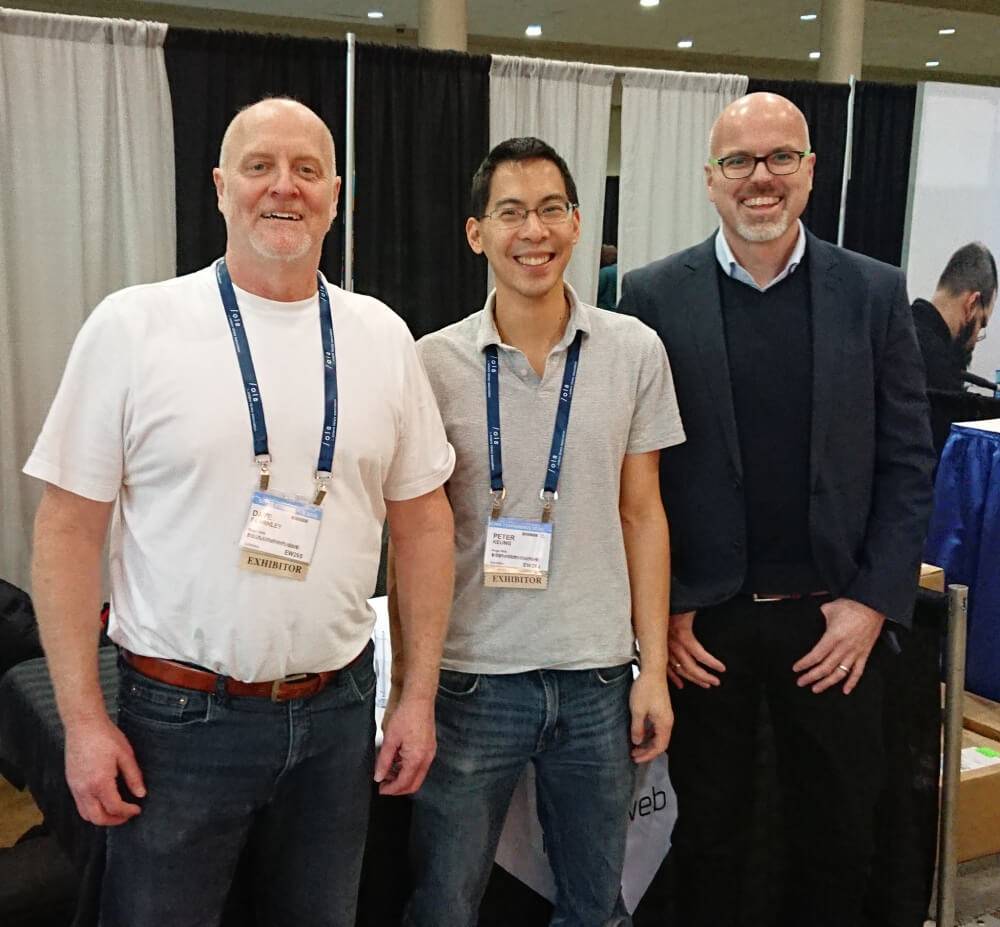 Mugo Web: Trusted advisor, and an extension of the client team
"We are more than just technology geeks," is the credo of Mugo Web, Ibexa Silver Partner and August Partner of the Month. Mugo is also a trusted advisor and often the first point of contact for clients exploring ideas for digital transformation.
Based in Vancouver, Canada, Mugo was founded in 2008 and has worked closely with Ibexa – then known as eZ Systems – from the outset. The 11-strong team are all developers, which is an important ingredient in the Mugo business model and philosophy.
Doug Plant, Mugo co-founder and Client Engagement Manager, explains. "Are we techies? Absolutely. That's a big deal. It means that we're really efficient. It means we just soak up experience which we share on a daily basis inside Mugo. For a big project, we rotate everybody through to bring different tactics to the table. This model deeply enhances the value that each member can provide to our clients."
This model and the commitment to Ibexa soon began to define what made Mugo stand out as a technology partner. Initially, Mugo did a lot of business with marketing agencies that lacked expertise; these agencies struggled to keep up with the technology. "They would sell the client this fancy thing, but it either wasn't maintainable, or it had a limited lifespan." says Peter Keung, Mugo's Managing Director and also co-founder.
Mugo differentiates itself by guiding a business through the next five or 10 years or more. "What happened is that we've done more and more work directly with the end client," says Keung. "We ended up being the team that stays with them and goes through the next iteration and implementation of the latest new features and functionality." Mugo provides a full service to its clients who have grown to depend on the Ibexa Silver Partner for consulting advice on all aspects of technology.
Plant underlines this point. "We have our clients come to us and say, 'These are my business goals. What do you think? What do you think about the online part of this business? How could we do it better?' We understand our clients well and we have a huge amount of experience across all kinds of business verticals. This means we can have very relevant conversations with our clients. They really appreciate that."
Keung adds: "They even count on us to vet other external providers."
Trust is a two-way street: clients trust Mugo's advice to create their content and customer experiences on Ibexa, and Mugo trusts Ibexa to deliver – or keep delivering. Says Keung: "The technological core of eZ and now Ibexa has allowed us to do anything we've needed – from the beginning."
Varied Client Base
Mugo's client base varies considerably in industries from health care, to cultural organizations, to publishers.
Mugo has been working with The Christian Science Monitor since 2010. CSMonitor.com is the hub for the online and daily publications, as well as for multiple syndication channels. It is the most visited Ibexa site in North America. Mugo leveraged Ibexa technology to increase the average number of page views per visit by 30%, while the total number of pageviews per month increased by 50%.
For Habitat Magazine, a New York-based publication for co-op and condo boards and residents, Mugo relaunched the site on eZ Platform, introducing drastic improvements to its subscription processes and enhancing its ability to upsell to subscribers. Sponsored video alone has grown to 33% of Habitat's revenue.
Mugo is optimistic about the evolution of eZ Systems to Ibexa. In Mugo's vision, what is crucial to the success of Ibexa's DXP is taking full advantage of the Symfony technology. "Ibexa gives us that balance between the flexibility to build whatever you want with enough of the tools," says Keung, "but you don't have to keep bringing in other plugins."
Expanding on that point, Plant says, "The Ibexa model of extension is optimal: The kernel is is very full-featured and it takes only small effort to buff those features to exactly what the client wants; but also, the kernel has numerous extension points derived from nearly 20 years of continuous development. The platform supports adaption with very high engineering values."
Helping business serve customers with memorable experiences
Keung explains that Ibexa, and its evolution to a DXP, is a natural extension of what they have been doing already. The functionalities and capabilities of the system itself are smoothly extensible and scalable, but the platform itself is also a "team player" that integrates confidently and seamlessly with other systems.
Plant has a good illustration of this. "The American Museum of Natural History was not looking at the DXP itself to build a ticketing system," he says. "What matters is that we can integrate with ticketing and pass the user through to purchase their tickets, which happens in person of course, as well as online and on mobile, and create that seamless user flow where we can track what they are doing between systems. They get their tickets and end up using the DXP in the museum not just on the web or the mobile app, but also for interactive kiosks that are powered by eZ Platform – but they wouldn't know. To the user, it's one cohesive experience."
This is what Mugo and Ibexa have been doing for over 12 years: helping businesses serve their customers with rich, effective experiences without revealing the complex technologies that underpin the UX. The art that hides art.
If you want to get in touch and discover how Mugo Web can help you achieve your digital experience goals,don't hesitate in reaching out.