Introducing Ibexa DXP 4.1 with a focus on headless capabilities
10/05/2022, 13:19
| 3 Min read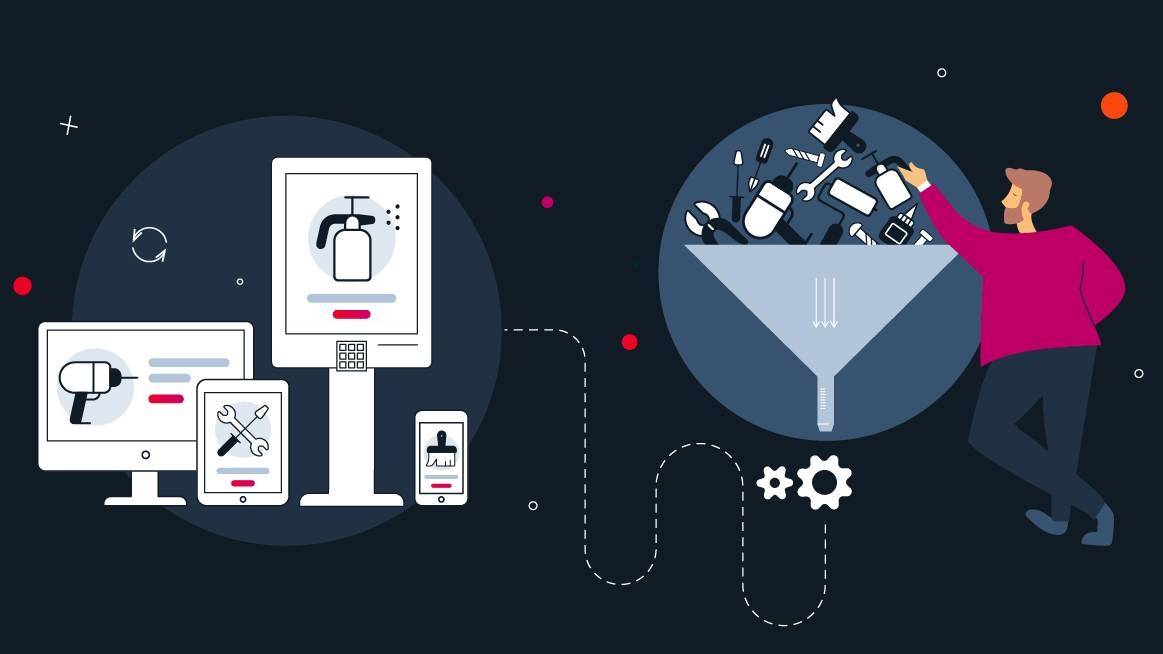 Ibexa DXP 4.1 is our latest iteration of our Digital Experience Platform powering our suite of products; Ibexa Content, Ibexa Experience and Ibexa Commerce. Following up on the milestone 4.0 release, 4.1 new refinements to the user experience and features to help our partners build solutions that help our customers succeed.
Ibexa DXP has strong support for headless use cases. The GraphQL and REST APIs have been around for a years and have proven themselves as robust omnichannel option for cases where you want to reach beyond the web. Our product offering reaches from adopting a Headless CMS with Ibexa Content to doing transactional commerce with Ibexa Commerce. As we continue expanding our capabilities we want to make sure we excel with those features also via our rich APIs.
An overarching theme for this release has been exposing our recently added features via public APIs. With 4.1 we are adding improved capabilities to our headless APIs, including full support for our product management capabilities as well as the built-in taxonomy. Learn more from the post on new headless PIM feature and capabilities.
In addition that focus area, the latest release comes with many other notable improvements for editors, marketers and developers. Read on to learn more.
Usability and experience management
Hot on the heels of the completely redesigned administration interface we delivered in Ibexa DXP 4.1, we continue to add new refinements to the back office user interface. General tweaks to usability like switching between grid and calendar views, improved search capabilities, new shortcuts in the Content Tree contextual menu will make managing content and products easier than before as shown below:
Another improvement to help editors and marketers to deliver results online are the targeting and segmentation features in Ibexa DXP. We've made improvements to the segmentation feature to make it GDPR compliant out of the block. And with a new dynamic variation for the targeting block allows delivering personalized content and product recommendations using computed values for segments:
Product catalog enhancements
The product catalog was another new landmark feature delivered in 4.0, and we have continued work on that. The product catalog is now fully integrated with our transactional commerce engine. We've also added new filtering capabilities and other API improvements for developers as well as editor improvement such as auto-generated identifiers and a new color attribute for product types.
The biggest individual new feature for product information management capabilities in Ibexa Commerce is the addition of the measurement field type that allows storing different type of data such as weight, volume and speed in different units:
For developers
As mentioned in the first chapter, integration of new features in our headless APIs was a focus area for this release. So for developers the biggest individual feature is the full support for the Product Catalog in GraphQL and other improvements for advanced filtering in REST endpoints.
Another notable component that has received notable updates is data migration. The new locking capability improves functionality in cloud environments with multiple servers, so you can execute migrations in multi-server environments with confidence. In additions the migrations now supports several new object types: database settings, segments, prices and settings.
In addition to headless API and data migration changes, there many smaller changes under the hood, such as a new DateTime widget for timestamps, a Twig template for creating modal views in the administration interface, improvements to the currency management and optimization of images modified with the image editor.
For a comprehensive list of all changes, see the release notes for Ibexa Commerce 4.1.

If you would like to learn more about Headless CMS in general, head over here.
Discover Ibexa DXP4.1
New Headless and Omnichannel Capabilities
Watch the recording of our product release webinar for Ibexa DXP v4.1 where our product management team presents Headless PIM, with which you get greater flexibility and independence to leverage production information as you want.
Watch now