Exploring DXP Architecture to Enhance Digital Experiences
21/06/2023, 13:14
| 5 Min read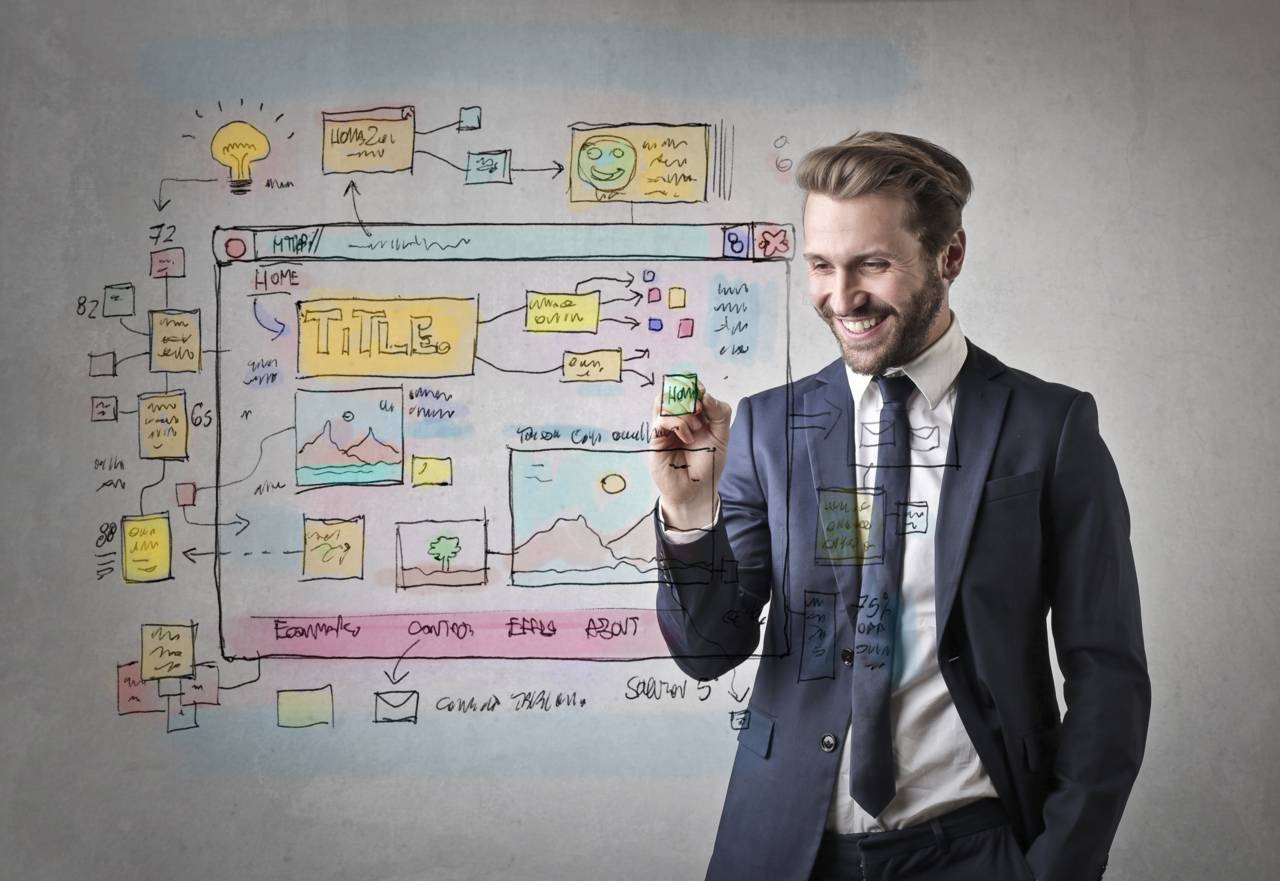 Digital Experience Platforms (DXP) combine various tools, technologies, and components to allow businesses to create, manage, deliver, and optimize digital experiences across multiple channels and touchpoints. They act as a hub for content and web management, personalization, and digital commerce. (You can read more about the 5 Main Features of a Modern DXP in our free and exclusive eBook).
But what are the key things for B2B businesses to consider before selecting the right DXP architecture and solution to support their digital transformation strategies?
In this article we shine the spotlight on the differences between monolithic and composable solutions. Keep reading to find out more.
What is a monolithic DXP?
Monolithic DXPs offer a "straight out of the box", centralized system from a single vendor. They consist of components and functionalities which are bundled together and tightly integrated into a single unified system.
These single management solutions may appeal to some organizations, particularly smaller businesses or startups who are attracted by the simplicity of an all-in-one package. They are often easier to implement and require less technical ability which can be attractive to marketers and content managers.
However, there are five downsides which businesses must consider.
Struggle to meet unique customer needs - The ability to customize individual user experiences may be limited as tightly integrated DXPs are designed to cater for a wide range of organizations.
Unnecessary components - Monolithic DXPs, with their all-in-one architecture, mean that businesses acquire unwanted features and functionalities be default which bring unnecessary costs and complexities.
Fail to support business growth - One-size-fits-all solutions are less capable of supporting businesses as they scale up, and as functionality and tech requirements change over time.
Challenging and expensive to integrate existing systems and applications - not all monolithic DXPs have built-in support for seamless data integration with external sources. It often requires customer development, data mapping, and potentially complex middleware or API (Application Programming Interface) solutions to connect and synchronize data.
Deeply dependent on one provider - businesses using an all-in-one DXP often face restrictions when switching to alternative, more suitable solutions in the future. This is known as vendor lock-in.
Whilst the lack of customization, unnecessary features, challenges with scalability, integration and data complexities, and vendor lock-in may not pose a problem for your business today, they could become significant issues as your business grows, and your priorities change. For this reason, B2B organizations of all shapes and sizes are seeing value in what we know as composable DXPs.
What's a composable DXP, and what are the main benefits?
Composable DXP architecture involves the integration of various "best of breed" components that fulfill distinct roles, within a unified system. Their flexibility allows businesses to pick and choose the best technology and integrate it seamlessly as and when it is needed.
Let's look at how B2B companies are benefiting from this mix and match approach to component selection below:
Assemble preferred tech solutions - thanks to the modular framework businesses can respond faster and more efficiently to changing behaviors and trends and deliver flexible digital experiences to their users.
Personalization - targeted experiences can be served to segmented groups or individuals such as personalized content, recommendations, and tailored offers based on user preferences and behavior. This can be achieved through the integration of components such as Content Managements Systems (CMS), Customer Data Platforms (CDP), analytics tools, and marketing automation systems.
Cost control – select only the most relevant and cost-effective tools and consolidate or exclude unnecessary systems from your tech stack, which also simplifies management.
Scalability and performance are at the heart of a composable DXP, with their ability to handle a growing number of web visitors and user base. Leveraging cloud infrastructure and microservices architecture allows organizations to allocate resources and scale each component as needed to enhance performance and user experience.
Leverage data – integrating best of breed external systems to connect data feeds and functionality from third-party sources facilitates unified, cross-channel, multi-touchpoint experiences.
Reduce time to market - developers benefit from this composable architecture which allows them to work on smaller more focused components. This modular approach simplifies development, encourages collaboration between development teams, and speeds up development cycles.
Adaptable and extensible - the composable DXP supports the integration of modern technologies, allowing organizations to grow and adapt to ever-changing market behaviors and trends.
Futureproof - although businesses at the beginning of their digital transformation process may have a clear scope of their entire digital transformation requirements, composable architecture supports a phased approach. For example, B2B businesses may plan to digitize and sell their full product catalog in year three, but for now they have no need for a commerce component. So, commerce functionality is excluded (for now), but the business can add this technology to their stack when they are ready without any unnecessary costs.
For mid-size or larger businesses that wish to prioritize flexibility, customization, and scalability the composable DXP is the only workable choice. Its modular and agile approach perfectly addresses the limitations seen in monolithic architecture.
How to select the right digital experience platform?
Choosing the right architecture, solution, and provider to bring your digital transformation strategy to life is critical for B2B businesses. But before selecting a DXP solution be sure to consider your current and future business requirements.
Composable DXPs offer added benefits such as the ability to assemble and connect preferred components and deliver personalized digital experiences. Control expenses by selecting cost-effective tools, the ability to scale business and improve performance, the integration of external systems, and improved developer productivity.
There are many different DXP providers on the market, but their range of products and services can be overwhelming for businesses at the beginning of their digital transformation journey. The next step in the process is gathering the relevant information to support you in making the right decision.
Would you like to know more about how to request the right information to make an informed business decision? Download our free and exclusive eBook: Digital Experience Platform (DXP) Requests for Information (RFI) today and discover how to find the right technology for your specific needs. Learn more about modular platforms, and benefit from our recommended list of questions to ask at each stage of the process.
Businesses need DXPs to respond to change, and to invent the disruption of tomorrow
The Three Pillars of Successful B2B Digital Transformation
B2Bs have to be bold and inventive to disrupt their own business models, read how to be successful in our eBook. If you are struggling with your B2B digital transformation efforts, why not reach out to us to discuss your project.
Download eBook