Aplyca named Ibexa Partner of the Month for February
07/02/2023, 09:06
| 4 Min read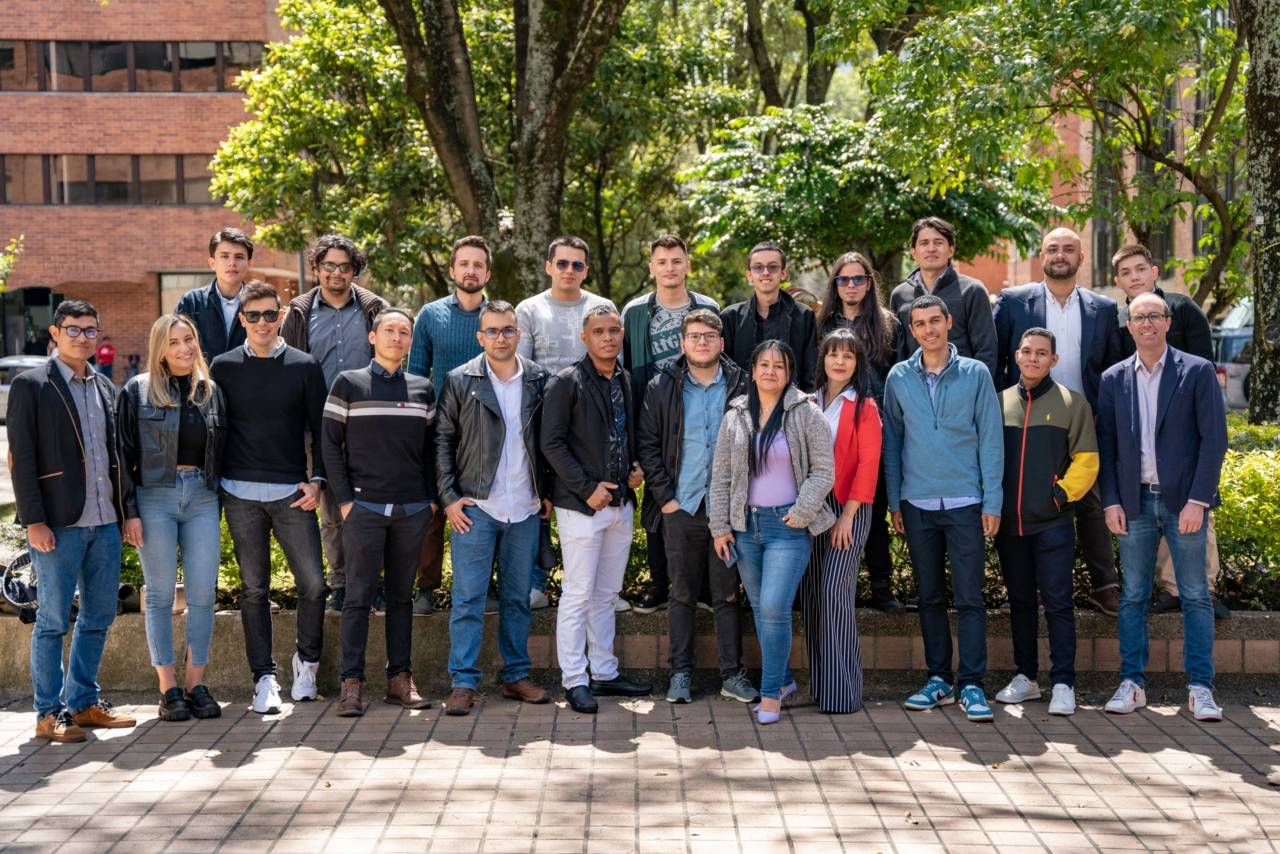 The Colombian digital agency Aplyca has been an Ibexa Partner for more than 15 years. At the recent Ibexa Partner Conference, its founder and CEO Felipe Jaramillo accepted the Partner Excellence Award for Best Integration of the Year for its implementation of a complex B2B site for Terpel, Colombia's second largest company by revenue.
Jaramillo is no stranger to our Excellence Awards; last year, Aplyca won Best Customer Project for the Americas for its work with the American Chemistry Council and Cine Colombia.
Building on this recognition of Aplyca as expert implementation partners, it has recently opened agencies in Chicago and Barcelona. "Even though we are leaders in DXP implementations in Colombia, and in some parts of Latin America, we know that the North American and European markets are critical," says Jaramillo.
Aplyca is our Partner of the Month for February.
Jaramillo and his team are already active in North America, where the Chicago-agency will lead the charge for its expansion in the US. The European market is new to Aplyca, and Spain was a sensible starting point for two reasons: cultural affinity, and the growing demand among larger Spanish companies for modern DXP and content management solutions.
"We're seeing companies transitioning from lightweight CMS [solutions] to a more ambitious digital transformation strategy supported by a DXP such as Ibexa's," Jaramillo says. "We want to grow the Spanish market to account for more than a third of overall Aplyca revenue, and we think that's definitely achievable over the next two years."
Aplyca's reference sites for its partnership with Ibexa DXP include Terpel and Cine Colombia. The implementation for Colombia's largest and oldest cinema chain combined a powerful DXP with a highly transactional commerce solution that encompassed everything from ticket sales and validation to food and other purchases.
The gas and energy distribution company Terpel is the most recent flagship project. "It was delivered in four-and-a-half months from kick-off, very quickly – especially as we needed to comply with strict regulations. The implementation leverages Ibexa DXP's Page Builder extensively as we've done in the past, while also integrating with Terpel's internal enterprise systems.
"The company has 2,500 gas stations in Columbia, everybody is a client of Terpel. So they are both B2C and B2B, but they focus on B2B sales – essentially finding people who can run a gas station, set one up, or co-invest. They also procure petrol for fleets of trucks."
Ibexa DXP hits the sweet spot for established businesses such as Cine Colombia and Terpel because of its modular flexibility, Jaramillo believes. "What we value from Ibexa is its very strong DXP components. The platform has an all-in-one integrated set of solutions for B2B customers that want everything while also allowing companies to retain some of their existing solutions in the Ibexa ecosystem."
Jaramillo is excited by the addition of the Integration Platform-as-a-Service (iPaaS) module because most projects involve labour-intensive integrations with core business and third-party systems – Terpel being a good example of that. "Having an integrated solution to have Ibexa DXP interact with external systems is definitely a very strong step forward," he says.
He also welcomes the newly introduced ability within Ibexa DXP to leverage a Customer Data Platform for digital transformations. "The market is still warming up to that idea," says Jaramillo, "so we see that there is an educational component that's needed in the next year."
He continues: "Personalization is hard. What's essential is that you cover the anonymous part first. You then widen it to cover some particular user groups and start expanding into personalization from an editorial and an integration standpoint.
"And I think that's what Terpel has done. They have made this huge foundational step. When you're solving business continuity issues, editorial challenges, you are solving big UX problems. And once you have that foundation you're able to take the next step and we see CDP and iPaaS as a next generation of solutions that these customers are going to look into."
Aplyca's platform for growth in Europe, North America, and of course its home market of Colombia is to leverage its outstanding reputation for project delivery in partnership with Ibexa DXP.
The new agency in Barcelona is well-positioned to add to the Aplyca/Ibexa DXP client roster. "In many cases," says Jaramillo, "some of our Colombian clients are larger than our target clients in Europe, who recognize our experience in a number of ways. One is in multi-country, multi-language, multi-site solutions; there is a lot of interest in that. And our capacity to expand it back into eCommerce or other revenue-generating solutions is also something we've seen that they recognise.
"Another factor I would add in the response from customers is that Ibexa DXP is editorially friendly. A lot of effort has been put into improving the editorial experience, making Ibexa a platform that has the architecture and technical underpinnings to make it comfortable. Customers are optimistic in how this tool is going to integrate with their ecosystem, while also having very engaged and very happy editorial teams."
The recent Ibexa Partner Excellence Award is a recognition of all the hard work Aplyca has done to deliver successful outcomes for users of the Ibexa DXP platform. But Jaramillo is not resting on his laurels; the expansion into Spain and the rest of Europe is an opportunity to help many more companies achieve their digital objectives – and win many more awards for year to come.
Ibexa Global Partner Program
Partner with Ibexa
In a world all about delivering excellence in digital customer experiences, you can build new revenue opportunities, create memorable experiences and turn your clients into digital champions with Ibexa's trusted and open Digital Experience Platform (DXP).
Read more