rocket-media: Ibexa's September Partner of the Month
01/09/2020, 07:57
| 5 Min read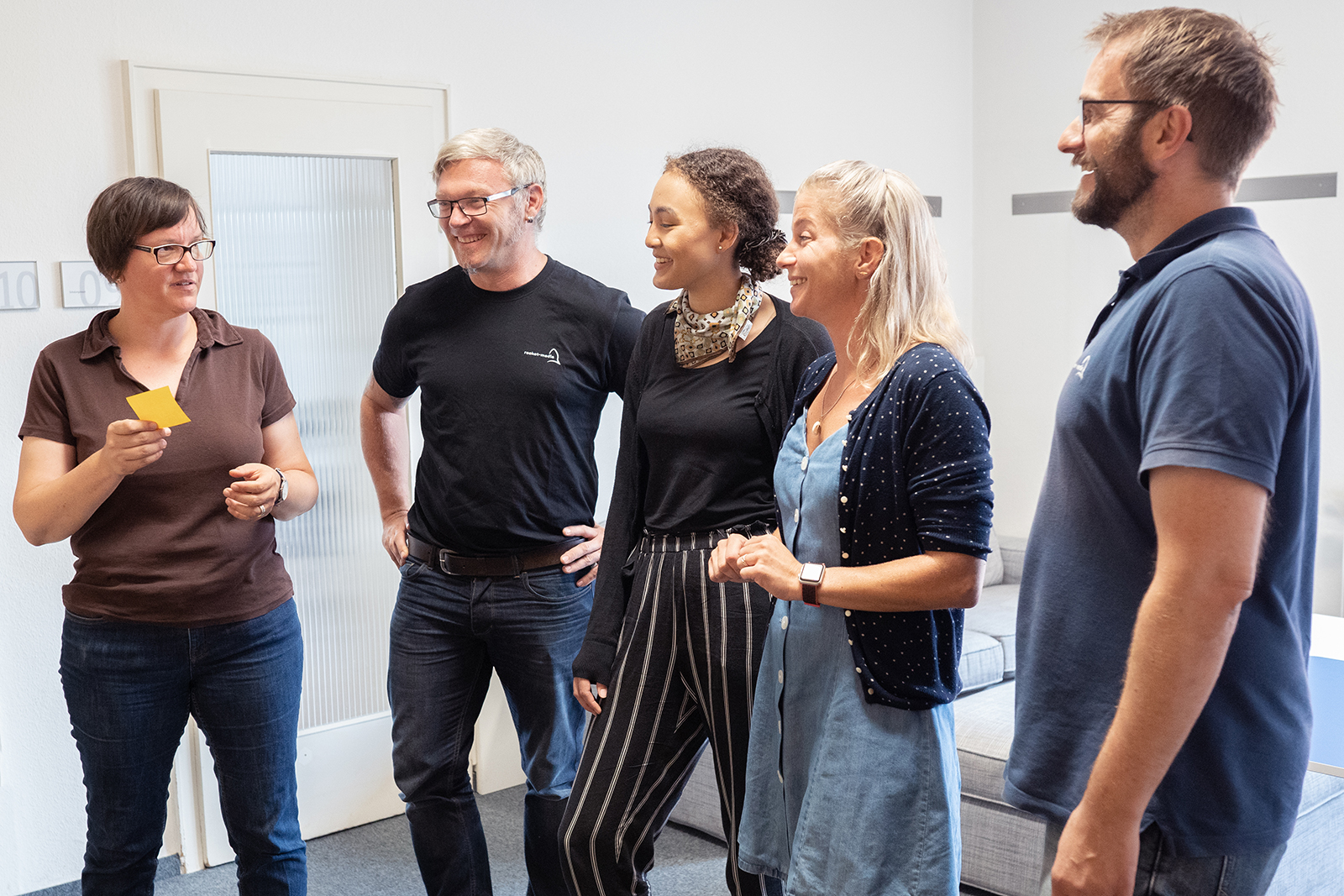 Experienced veterans of developing online marketing and software solutions for internationally active B2B and B2C companies, Dinkelsbühl-based (south Germany) digital agency and an Ibexa Gold Partner, rocket-media is September's Ibexa Partner of the Month. With the tag line: 'we make complex processes simple', rocket-media supports its clients with their digitalization projects, from concept and development to implementation and operation. I interviewed Peter Passeck, one of the three founders and managing director to discuss their latest projects, why they work with eZ Platform and the future of the business.
What is the scope of your digital services?
As you can see by the above illustration, we offer a range of services across the lifetime of any project, from consulting to realization as well as care and support for continual operation. We give strategic advice across the development of digital media and software solutions, online marketing concepts and usability engineering. We develop and implement any mix of websites, portals, mobile apps, microsites, intranets, E-commerce, and PIM solutions for our customers.
Our more than 25 experienced digital and online experts continuously support our customers in developing and optimizing their digital business processes and online communications. We achieve this by actively involving users from the early stages of a project through implementation of the solutions that we develop. We therefore apply our profound UX knowledge in addition to our technical expertise.
As a rule, we are deeply involved in the system decisions our customers make. We are vendor neutral, work independently of manufacturers, and always have various technologies at our disposal to solve different digital challenges. Together with the customer (and its users), we analyze the exact requirements for the system and then match them to the optimal platform(s) or technology.
Why Ibexa?
We've worked with Ibexa (respectively eZ-solutions) for many years. We first came across in 2006 and have been working in earnest with it since 2010 when we were looking for a system that could meet the current requirements for a DXP in the enterprise market. Today we have six experienced developers in eZ Platform and position the solution as an overall platform for individualized enterprise projects where the focus is on the core functionalities (content + personalization + commerce), with the added requirements that the system can be available to a large number of editors in different workflows and connected to various other business systems.
We see that Ibexa's DXP has several unique strengths. First of all, it combines the most important capabilities our customers need: great content management, personalization and e-commerce. At the same time eZ Platform provides the right degree of flexibility and interoperability like the powerful API and headless capabilities enabling us to adapt to most, if not all, customer requirements.
When we compared it to other products on the market we were particularly drawn to Ibexa's DXP cloud operation and easy scalability, its granular rights and stable workflows (very important for the COMECO project described below) and last but not least we like its subscription model which is attractively priced and has a regular product release (and improvement) cycle.
And it's important to mention that Ibexa has a really great partner ecosystem and community.
Tell us a little more about a specific customer project on eZ Platform
COMECO is a German startup that launched its "lifestyle banking" app at the beginning of 2020 with the ambition to have 700.00 customers by the end of the year. We created both their website's and app's content delivery on eZ Platform.
The app, called TEO, is a one-stop platform for every bank and credit card account, a source of interactive financial advice and a shopping portal customized to the interests of each user. TEO enables users to carry out all their financial transactions and lifestyle purchases from a single UI, on a single app, within a single and growing ecosystem.
In addition to TEO there are two websites with completely different frontend layouts: www.goteo.de (end user marketing website) and www.comeco.com (B2B website for banking partners). If we need to launch additional sites, the rollout of a new microsite including corporate design adjustments just takes a few working days – thanks to the multisite setup that has been implemented from the very beginning. Currently we are designing COMECO's new partner portal.
As mentioned earlier, one of eZ Platform's great strengths and important to this project is workflow – and we implemented detailed workflows and complex roles throughout the system. It was an essential feature due to the high number of stakeholders involved in the project – over 60 editors are distributed across seven entities and their external agencies. 'Power' editors at COMECO who have the maximum editorial rights can create new page layouts using eZ Platform's Page Builder feature and publish new landing pages without involving rocket-media. Other editors (with less rights) can submit content and send it through the approval process before its published.
Personalization also featured highly in the project. In the first phase, the individual display of content was based on purely explicit methods, whereby complex TEO-specific display rules had to be observed in addition to the targeting information. In the second phase, the recommendation engine was deployed to give even better story recommendations based on data-driven models. In addition, the bank's CRM (based on SAP Hybris) can transfer its own playout instructions for individual users and exercise extra influence. (Watch the video presentation made about this at Ibexa Engage earlier this year)
For better control of this display logic, we integrated a dashboard that we developed in-house in the backend of eZ Platform, with which editors can simulate the display of stories for different users.
What about the future?
We are looking forward to the continuous improvement and optimization of eZ Platform with the new version 3 being launched in a month. We welcome the positive customer success developments at Ibexa and together our aim is to help our customers to optimize and envolve their digital processes in the best possible way with eZ Platform. We are convinced that customers, such as COMECO, can benefit from eZ Platform's improvements and we particularly appreciate the customer-driven roadmap at Ibexa – a win for both sides.
We really like working with Ibexa and in particular, its people – both at the company itself and at many other partner companies in Ibexa's wider ecosystem. Ibexa cultivates and nurtures its community and there are many many competent and enthusiastic people contributing to make eZ Platform a leading DXP. We are happy to play our role within it too.
If you have a digital project you'd like to discuss with rocket-media you can either reach out via email to info@rocket-media.de or call Peter Passeck or his colleagues, Carsten Menzel or Stefan Gillert on +49 9851-589728 0.