Reducing Automation Costs with an iPaaS
25/11/2022, 08:21
| 8 Min read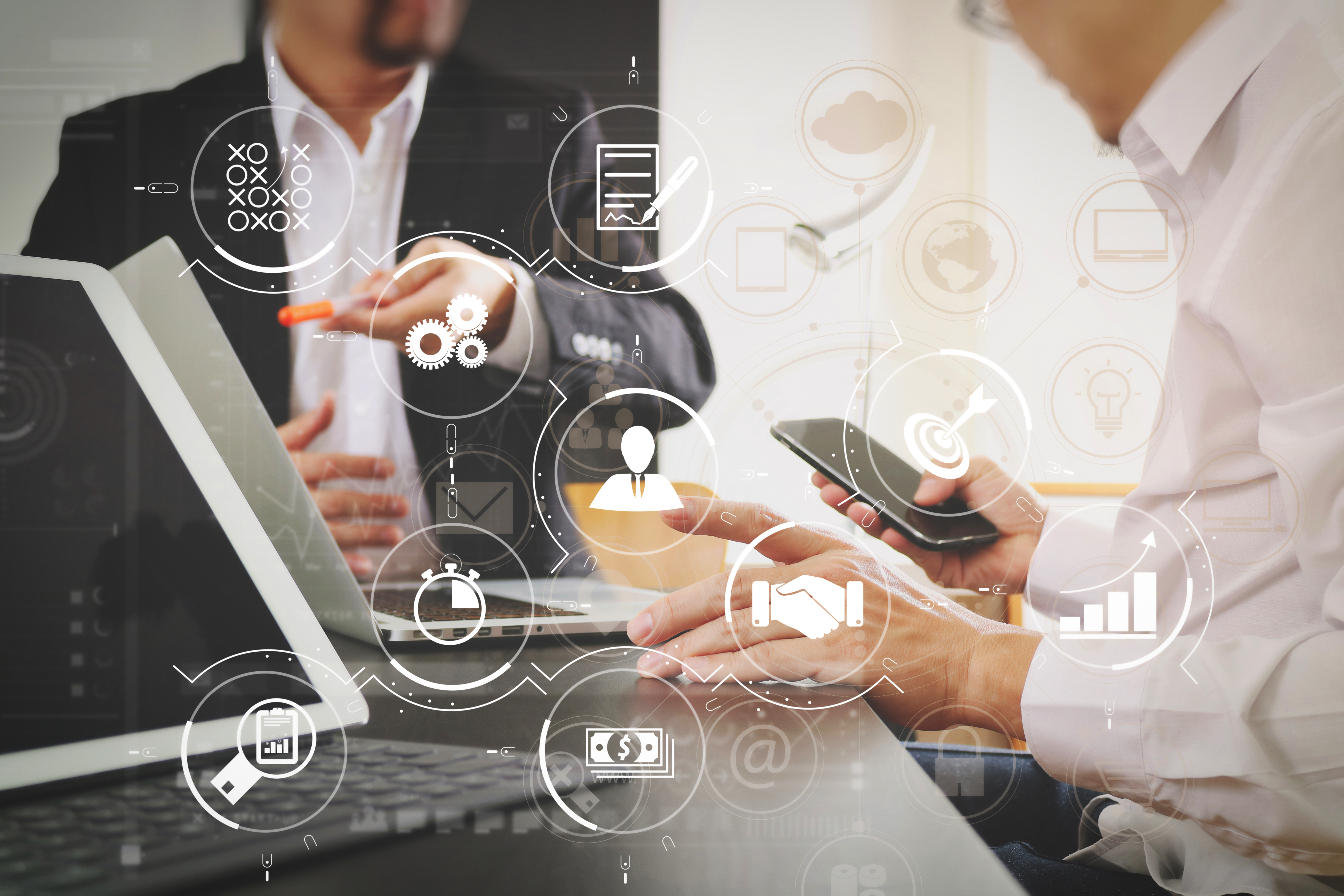 Organization-wide integration and automation efforts are on the rise. As B2B businesses move to reduce toil and save resources, interest is growing in software capable of making it easy for them to integrate business applications and automate business processes. Integration Platform as a Service, also known as iPaaS, is an integration and automation solution that connects separate systems that don't usually communicate with each other into one hub standardizing different systems such as Salesforce, Hubspot, Workday, and many others. The alternative to such solutions is the custom development of software integrations which are costly, time-consuming, and extensively dependent on IT support, even if it comes from an integration partner.
Thus, to help business organizations to simplify and automate their business processes and monitor integrations themselves, we developed Ibexa Connect, a B2B iPaaS (integration Platform as a Service) solution. Ibexa Connect is a cloud-based, low-code integration platform for B2B organizations to develop and govern their business application integrations quickly, cost-effectively, and without custom coding. Capable of accelerating their digital transformation and automating specific business processes. We are excitedly presenting it this December 13 during the product release webinar.
B2B Businesses Need to Automate to Keep Growing
Business organizations employ multiple applications to support their growing and complex operations. These applications are very distinct, with different objectives and data management requirements. The number of these solutions and the diversity of use cases is becoming too overwhelming to manage and monitor for many organizations. And even though they brought wonders to their business, they have yet to be able to automate every business process fully. Most of them still require manual data management and human-based operations, leaving plenty of room for further automation opportunities that can be done with a powerful automation platform like our very own Ibexa Connect.
Any business organization adopting an evolved B2B iPaaS solution like Ibexa Connect can expect to automate regular processes of different business units, eliminating repeatable tasks, minimizing laborious work, and accelerating business procedures with complete transparency. One of its main goals is to transform business processes into more manageable and cost-efficient workflows.
Optimizing integration costs with Ibexa Connect
The traditional way to create app integrations for process automation usually involves creating point-to-point connections with custom code, which only senior developers or integration specialists can develop and manage. Many companies outsource the development and maintenance of customized integrations to expensive integration specialists to speed up the development process, though this significantly increases development costs and third-party dependency. However, even if a B2B organization has the IT resources to manage custom integrations internally, it will need to dedicate a considerable portion of expensive and valuable IT resources to deploy and govern these integrations. No matter the alternative, they are costly, time-consuming, and will drain valuable IT resources.
As a cloud-native and low-code integration solution, Ibexa Connect was designed to significantly lower the technical threshold for creating integrations, enabling any business unit inside a B2B organization to integrate multiple software applications via one user-friendly visual interface without requiring any coding experience. It allows business users to integrate and monitor integrations and automation workflows with a beautiful interface. And as a scalable and future-proof solution, it impacts the integration strategy of any business organization in three main pillars:
Reducing the Total Cost of Operations
When it comes to developing and managing integrations themselves, Ibexa Connect provides several key operational advantages that help businesses significantly lower the total cost of operations by:
Making integrations accessible to anyone within the company. Any business employee with or without coding expertise can create integrations and automate their own processes. This frees IT resources from developing low-complexity integrations and allows relocation to more urgent and complex projects, significantly reducing hiring and outsourcing dependency operational costs.
A centralized hub for every integration. Ibexa Connect centralizes every application connection on one point, facilitating the detection and solution of integration errors. It allows users to swiftly troubleshoot and address them with just a few clicks, significantly reducing IT oversight.
More budget transparency. Most integration projects need to be fully comprehended by everyone inside a business organization, which opens the door to hidden and unpredictable costs regarding developments, fixes, and improvements. Therefore, we designed Ibexa Connect to simplify the display of complex integrations and automated processes, bringing clarity to every integration development, fix, and enhancement.
Reducing Time to Market for Process Automation
Ibexa Connect reduces the time to market of every automation process by allowing B2B businesses to launch, test, and improve business process automation faster. Here are some of the many ways by which a B2B business can reduce the time to market of their business process automation:
Unlock the potential of new applications. Ibexa Connect enables businesses to seamlessly add new applications to their existing application suite and replace them with new ones without losing data integrity. This allows business users to become more autonomous in their search to improve and automate their business processes.
Leverage integration templates. Templates can seriously accelerate any automation workflow by acting as a descriptive blueprint of the integration scenario. Templates can also be customized to tackle the specific business needs of different teams or departments. Deploying these pre-built integration modules helps swiftly connect popular software in hours instead of weeks.
Reduce human input and process errors. Ibexa Connect allows businesses to automate entire processes using a visual workflow, and the main advantage is that it makes it easier to eliminate manual, repetitive, and time-consuming process components that can and should be entirely automated. Contenders for such automation are business processes still dependent on human input, with manual data entry and processes still having significant errors.
Implementing an innovation & automation culture
It is essential to understand that Ibexa Connect enables any business user to create automation scenarios to improve its work. However, it is also important to note that the building of its workflows must come from operational business knowledge. By practicing automation with its seamless and visual workflows, Ibexa Connect is set to be a source of innovation, allowing employees to learn and understand how to improve, automate, and troubleshoot processes independently. It ensures an automation-first mindset that embraces innovation and a problem-solving culture by:
Changing the mindset of employees. A centralized integration hub for every integration enables employees to communicate and visualize their main challenges and pain points. It allows them to adopt new technologies and face process changes while working more productively.
A more engaging leadership. A massive cross-organization cultural shift can be initiated if several business units understand the benefits of automation and how they can change business operations. The more business units understand the benefits of automation and how easy it is, the more they can deploy and adopt.
A more agile workforce. As tasks become automated and business processes become more efficient, a new and more agile workforce will emerge. A workforce that embraces innovation and problem-solving, capable of transforming their organization into an automation-first company. While still ensuring a results-oriented attitude toward working with transparent processes.
Why B2B organizations should adopt Ibexa Connect
Ibexa Connect enables B2B businesses with a cloud-native, fully scalable, and highly visual solution to seamlessly integrate all their business applications and automate their business processes. More than an online set of integration tools and solutions, Ibexa Connect comes with an Ibexa guarantee and responsibility for its maintenance, security, reliability, scalability, upgrades, and updates. To sum up, here are the main reasons why a B2B business organization should adopt Ibexa Connect:
More efficient and seamless integrations. It streamlines, consolidates, and merges data between every different business application while also providing complete and seamless integration of every existing application, system, and data source. So, these integrations can be later used to automate business processes, increasing productivity and agility of entire business processes.
Cost optimization. As an effective automation tool, Ibexa Connect allows business users to quickly identify weak work points and correct them automatically, using visual workflows of different app integrations without coding or technical intervention. This reduces the cost of automating business processes and accelerates market time. The solution is the central resource for business process automation and cost optimization.
More productivity and fewer errors. Ibexa Connect ensures that every integration and automated process is synchronized automatically and displayed coherently under a beautiful dashboard. It is easier for any decision-maker to monitor, manage and fix potential issues and errors. And it also allows proper role attribution to allow the right people to access the state of each active integration within the organization.
A Central Hub for Business Process Management. Any B2B organization needs to target and identify areas of the business that need to be streamlined to implement an effective mapping strategy considering business requirements, resources available, and integration possibilities, from consolidating existing integrations of business applications to integrating new ones to monitoring the entire integration ecosystem under a single roof.
Ibexa Connect lets B2B companies focus on their business needs and on configuring, mapping, and developing the requisites for automating business processes. Most importantly, it allows organizations to expedite digital transformation more quickly, cost-effectively, and future-proof their business integrations. And opens a massive door to unique automation possibilities to accelerate business goals and implement an effective automation strategy.
To understand more about Ibexa Connect and its immense capabilities, please register now for the "Introduction of Ibexa v4.3 & Ibexa Connect" webinar on December 13 at 15:00 CET / 14:00 GMT / 09:00 EST, where we will also discuss the improvements to our 4.3 release.