Partner of the Month for September: elbformat content solutions
01/09/2021, 09:46
| 4 Min read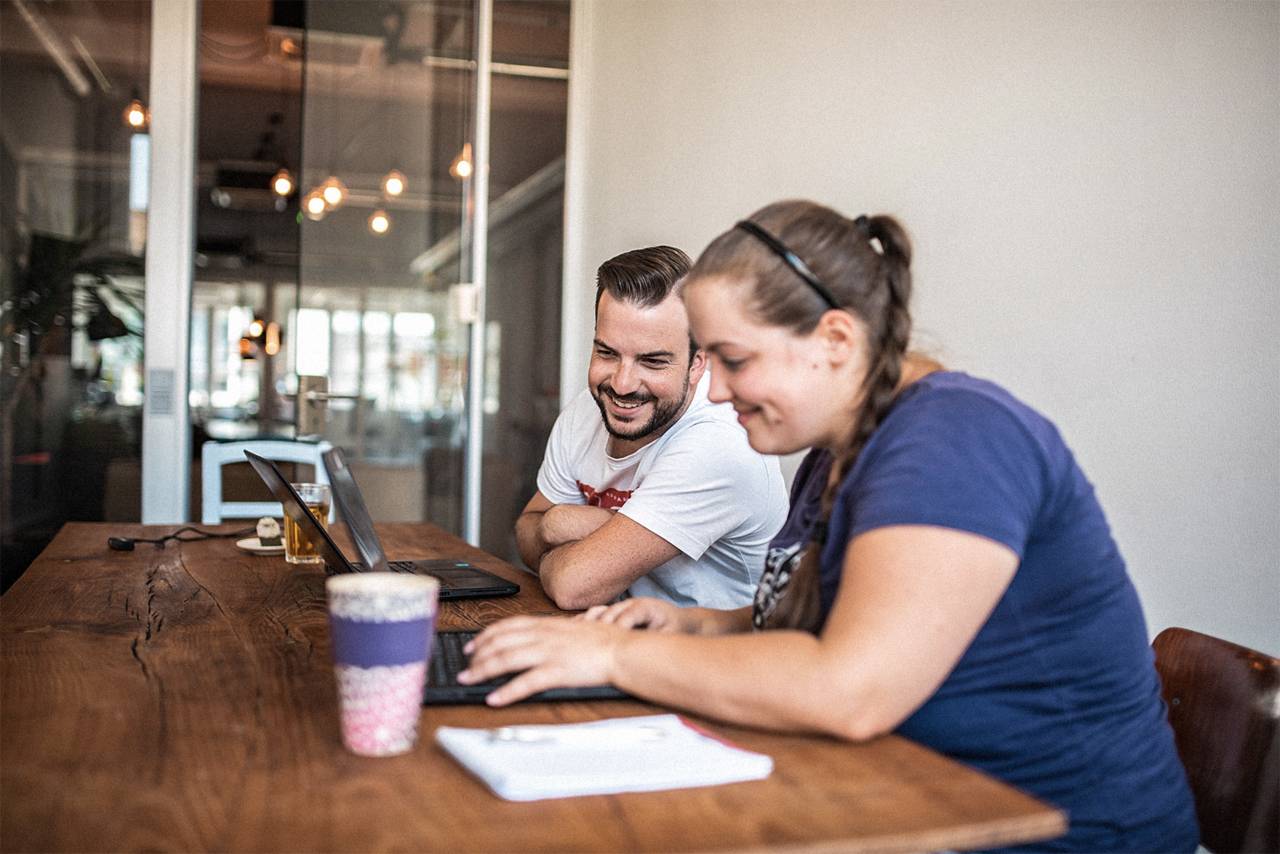 elbformat recently impressed participants of Ibexa Engage 2021 with its detailed technical presentation and has just won another Ibexa DXP-based project. Our Partner of the Month for September is clearly on a roll!
This multi-faceted IT service provider from Hamburg is located near the banks of the Elbe, as its name implies. Here, the "binary engineers" work on large web content management solutions and digital applications as well as data warehousing, data migration processes and data science. The company employs 56 people.
After a period of dialogue, Ibexa and elbformat proceeded with their first joint DXP project two years ago. "Six years ago, we were looking for a Symfony-based CMS," says Sebastian Henne, general manager of elbformat. "Ever since then, we kept an eye on Ibexa and found that the chemistry between us was right. With the innovations in the backend interface, we were convinced. It was clear to us that we could use it to build something really cool for our customers that would also be fun for us and run smoothly from a technical standpoint."
Boosting user-friendliness with the right combination of content and data
Web portals are "large websites that deal with the interaction of systems", according to Sebastian Henne at Ibexa Engage. Portals were at the heart of the first elbformat/ Ibexa implementation; it involved the Hamburg energy networks with the electricity provider for its citizens, its businesses and finally a provider of electricity to the Hamburg grid.
"That is the first key aspect of the project," explains Felix Schlösser, head of Sales & Marketing at elbformat. "To put the three utilities in a good digital position, there is now a central Ibexa installation that provides three independent websites and customer portals – a so-called multisite setup."
The second key feature of the project, the improvement of the customer experience, was achieved through integrations with SAP. "This was necessary to combine content and data in a way that boosted user-friendliness," Schlösser continues, "both from an editing perspective, and from a conceptual perspective of how the website is structured so there's no gap in the user experience when people log on and manage their personal data and invoices."
Hamburg Stromnetz was adamant about wanting a solution that did not require one software tool for constructing portals and another to build the websites. "They wanted to integrate both," says Henne. "They wanted the ability to integrate content into portals and portal functionality into the website.
"And this plays to the strengths of Ibexa," adds Henne. "Because it's built on the Symfony stack, the DXP allows you to build applications with added CMS functionality."
In his Ibexa Engage presentation, Henne talked a lot about the synergies between Ibexa and the way developers like to work. He said: "Ibexa DXP has great advantages for us: it is developer-friendly. It's no longer a matter of clicking things together via GUIs and importing configurations, but of working with the system very clearly from a developer's perspective, so that I can say, I want to connect this service with this service. I can process the entire idea … and then roll the whole thing out, which of course also has a lot more advantages in terms of cost and automation."
Later this summer, elbformat will kick off its next Ibexa DXP project for a manufacturer and distributor of car accessories. "This is probably a very e-commerce-driven site," says Schlösser, "but as part of its digital transformation what we are creating initially for the client is a new centralized content hub."
Henne adds that it is another competitive differentiator for Ibexa DXP to have e-commerce functionalities native to the platform. "Having all the commerce information in the same system definitely is a huge advantage," he says. "You can put any analytics on top of that."
Henne does not believe "the data science part or the machine learning part" should be integrated into the platform too deeply because most B2B businesses will have their own data strategy and their own data tools.
"But that's okay," he adds, "because one of the main advantages of Ibexa is its connectivity to other systems."
Connectivity, e-commerce and also headless CMS are the areas where elbformat feels it can best leverage the opportunities of Ibexa DXP.
"Where Ibexa is an obvious choice of platform is where we need to mix applications, content and marketing," says Henne. "That means a content-heavy website that needs to be extended with commerce functionalities … or an e-commerce site that needs more content, and a different content infrastructure, not only for SEO purposes, but also for those customer journeys where you rely on content to explain the products and to guide the customer towards the right products.
"In those scenarios, Ibexa DXP is a great fit."
If you have a digital project you would like to discuss with elbformat don't hesitate to email info@elbformat.de or call on +49 (40) 209 31 04 0
Ibexa Global Partner Program
Partner with Ibexa
In a world all about delivering excellence in digital customer experiences, you can build new revenue opportunities, create memorable experiences and turn your clients into digital champions with Ibexa's trusted and open Digital Experience Platform (DXP).
Read more