Partner of the Month for January: adesso
04/01/2021, 10:18
| 4 Min read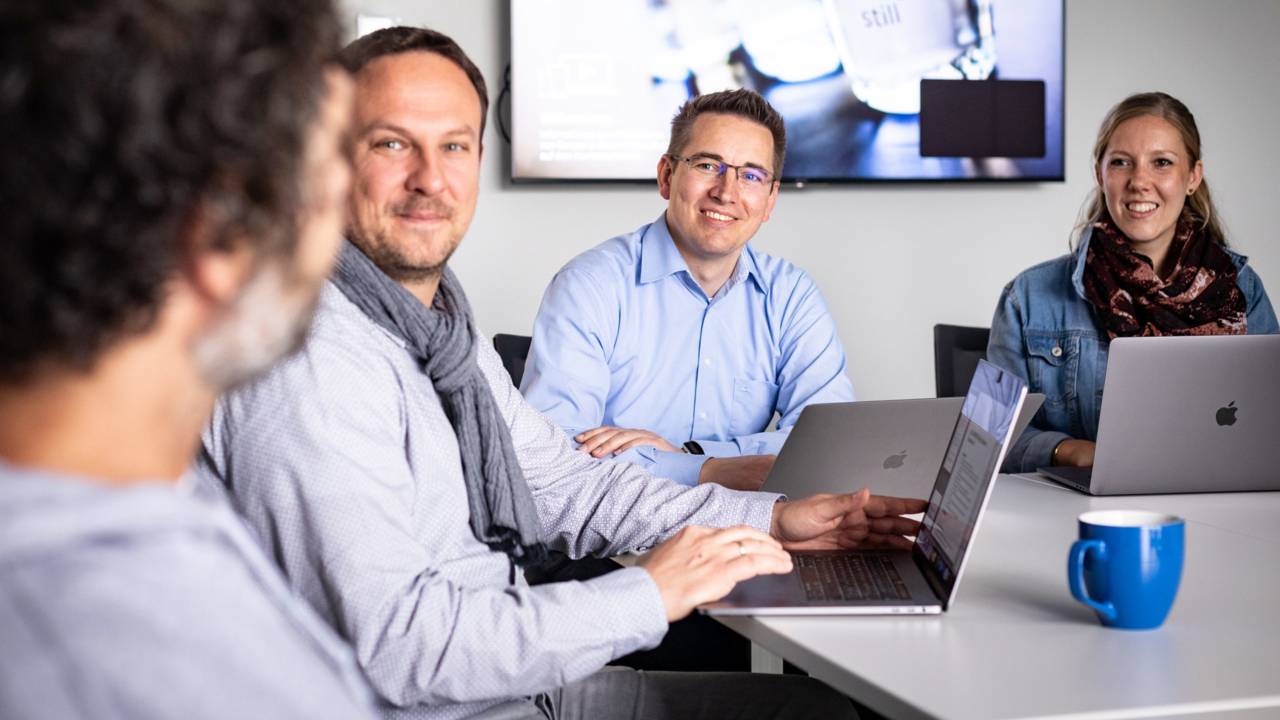 Stop press:
Ibexa's coveted Partner of the Year award went to Adesso SE on Jaunary 15. Christian Huschke, Competence Center Leader remarked: "Many, many thanks for this award. I am very proud of my team and am delighted to win this award for the second time. We look forward to continued success in 2021."
Revitalized adesso starts the new year optimistically
For our first Partner of the Month of 2021, we welcome a newcomer who is also an Ibexa Platinum Partner with a €500m annual turnover: German IT giant adesso. Its former subsidiary Arithnea forged close links with eZ as it was known at the time. Just as eZ became Ibexa to reflect its evolution from a leading CMS provider to an innovator in the digital experience platform (DXP) space, adesso responded to the market need for end-to-end technology stacks by integrating Arithnea with its own operations and expertise.
So, after a challenging but transformational year, adesso is a fitting choice for Partner of the Month to mark a new beginning
During the first wave of corona lockdowns, it became clear that businesses best able to adapt to the changed circumstances could not only survive the crisis but emerge stronger — with the help of agile and imaginative technology partners such as adesso and Ibexa. The German IT services provider is seeing strong growth this year, with the headcount going up so rapidly, its website has not been able to keep up. At the last count, it had 4,500 FTE employees (up by roughly 20% since the onset of the pandemic) servicing a blue-chip client list including BMW, e.ON, Credit Suisse, Bosch and the German Ministry of the Interior.
Kai Kroker, former Arithnea area manager for Dortmund and west Germany, but now responsible for the DACH region at adesso for the PHP experience and commerce division, had a front-row seat to the rebranding, 'or more of a rebirth really'. He explains the synergies that are driving the new adesso forward – and why the Ibexa DXP is a natural ally.
'The new name of our division is adesso Digital Experience,' says Kroker. 'And for a good reason: digital experiences are at the core of everything we do, and we have very intense and detailed discussions about that with our clients. What we are finding is that the deep sector knowledge of our colleagues in the industry arm of adesso adds real value to our offerings. These are the synergies we want to tap into.'
It is early days but one dramatic change Kroker has seen already is sales support. 'On the digital experience side, we had six sales colleagues,' he explains, 'but now across adesso we have access to a team of 65 sales professionals.'
The partnership with Ibexa will also intensify.
'This is because of internal synergies,' Kroker says. 'For example, in another part of the company adesso was doing enterprise PHP development, on basis of Symfony, which is now integrated into our digital experience line of business. This means we are getting 15 new colleagues who are trained in Symfony, who we are now training for the Ibexa stack, and who we can then deploy for DXP projects.'
The revitalized adesso is offering a much more end-to-end service to existing clients.
'We deployed Ibexa for the service portal of AFK Bank, where another part of adesso had implemented a middleware layer. Our integration into one group is really having benefits for the customer, and going forward we want to replicate this model across other financial institutions. It is a great opportunity for us.'
The disconnect between adesso and its digital experience division caused it to miss out on commercial opportunities, especially in the industrial sector. Kroker explains. 'Manufacturing is a huge SAP ERP market, and a lot of our customers use SAP. They often have a PHP-based CMS in place, which is then integrated into S/4Hana [an SAP ERP] and this can present quite an application management nightmare. And this is where we can really position Ibexa as the DXP that can combine content and commerce without the headaches of having multiple systems for everything. Previously sales colleagues in adesso always had to say no to PHP-based projects because our digital experience and our collaboration with Ibexa were effectively siloed in different divisions.'
The corona crisis has accelerated digital initiatives. Without trade fairs or direct sales contacts with customers, B2B organizations are having to communicate their messages in a different way: through content as part of a DXP. More than ever, businesses are recognizing the need for agility and shorter time-to-market because as the lockdowns were imposed, many had to think on their feet and react at speed.
'Corona was a digital moment of truth, and we saw some very traditional businesses pivot remarkably quickly. What interests them is that bringing content and commerce together on one platform reduces operational overhead immensely. There's also a big push into reducing complexity and the system landscape that they have to maintain. This is where Ibexa and adesso will have great opportunities in the coming year – and years.'
Adesso saw out the transformational year of 2020 with characteristic flair and optimism. Employees were sent a mini raclette set, and during its Christmas party, trained chefs demonstrated to about 2,500 colleagues onhow to prepare this feel-good dish.
Remote, and yet together.
Like to find out more about how adesso could help your company accelerate its digital initiatives? Just call them on +49 231 7000-7000 or visit https://dx.adesso.de/kontakt/ to fill out their contact form.
Ibexa Global Partner Program
Partner with Ibexa
In a world all about delivering excellence in digital customer experiences, you can build new revenue opportunities, create memorable experiences and turn your clients into digital champions with Ibexa's trusted and open Digital Experience Platform (DXP).
Read more