Logic Joe is Ibexa Partner of the Month for March
02/03/2022, 15:23
| 3 Min read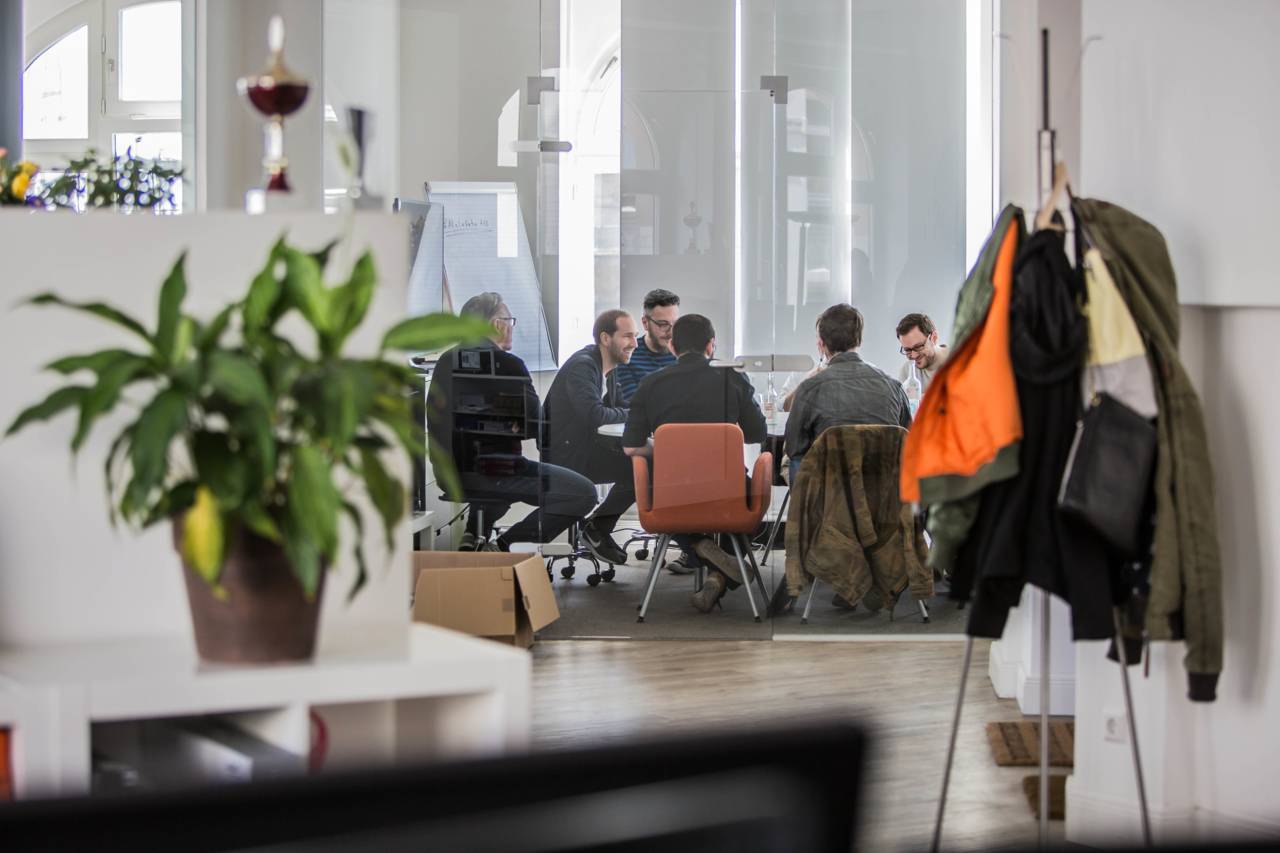 Ibexa DXP helps B2B businesses to be more agile in how they respond to market and technological change. This credibility of our value proposition hinges on the success of our customers, but also on our own growth and agility as a solution provider. In 2020, Ibexa repositioned itself to send a strong signal to the market about its expertise in creating great customer experiences.
The German digital agency Logic Joe has gone on a similar journey; in 2018, it rebranded to specialize in Digital Experience Platforms (DXP) for the B2B market.
With such a similar outlook and brand trajectory, Ibexa and Logic Joe were destined to collaborate, and the partnership was formalized in 2020.
One year on, Logic Joe is our Partner of the Month.
With a headcount of about 100 – with five Ibexa-certified developers – Logic Joe works across all digital disciplines, from concept UX to front- and backend development. It serves the DACH markets from offices in Hamburg, Stuttgart, and Reutlingen; its main customer base is the formidable "Mittelstand", the backbone of the German economy.
"This is one of the reasons why we wanted to partner with Ibexa," explains Jan Ditze, managing director of Logic Joe. "For us, it's very important to be able to offer a DXP with a modern, cloud-based SaaS approach but with the option of an on-premise package. A lot of our clients are world leaders in their industry but very conservative; they want to host the software themselves."
"Our typical customer is not the hip start-up operating out Leipzig or Berlin," Ditze adds, "but more those solid, highly successful and traditional German B2B companies. They tend to be a few years behind; everything that was new five years ago is now new for them. We are just now having conversations about personalization and B2B e-commerce."
The modular architecture of Ibexa DXP appeals to these businesses because it allows them to build their digital transformation – and plan their investment – step by step.
Empowering Digital Transformation
This is what Logic Joe is doing for Getzner, the Austrian textiles manufacturer. The eventual goal of digital transformation is e-commerce, at least for some of Getzner's lines of business. Ibexa DXP was the chosen platform, in part because its e-commerce module is native to the solution.
"But we are in the first phase of the project," says Ditze. "The new site is still in production, but we are hoping to go live in the late spring or early summer of this year."
This first Logic Joe/ Ibexa project showcases the power and potential of the partnership.
"Getzner is complex because it runs four very different lines of business (LOBs)," Ditze says, "and runs them on different platforms such as WordPress and TYPO3. There is legacy technology from businesses it has acquired over time. For the B2B portals, there are various integrations with SAP. The goal is to consolidate all that in Ibexa DXP and use the seamlessness of the platform to establish a content strategy and communicate a consistent brand identity."
The initial priority is to personalize how Getzner addresses its very different target groups. Getzner has a strong presence in Africa, mainly through resellers and retail outlets, for fashion damasks. This segment requires a "B2C style" customer journey radically different to those of Getzner's other businesses: one for innovative technical textiles, a "mobility" arm that manufactures seat cover fabrics for coaches, trains and cars, and a shirting and corporate fashion unit providing high quality cotton fabrics for garment manufacturers.
"Even between the three non-African LOBs there is no or very little overlap. That's the challenge. To personalize the site so that someone looking for traditional African textiles on his mobile gets his own portal with targeted content – and is definitely not distracted with content about bus seat upholstery or shirting."
The Getzner project as it unfolds is a great use case for the synergies between Logic Joe and Ibexa. Incidentally, the next Ibexa project can be announced just in time for the editorial deadline: Logic Joe will support a Swiss pharmaceutical company using Ibexa in the future.
Ditze is enjoying the ride. "We have a great partnership," he says, "and there is a lot of contact between us, not only on the sales level. We are also very active in joint marketing initiatives, and this bodes well for the future."
Like to find out more about how Logic Joe could help your company accelerate its digital initiatives? Just call them on +49 40 1802425-00, send them an email: hello@logic-joe.com or fill out their contact form.
Ibexa Global Partner Program
Partner with Ibexa
In a world all about delivering excellence in digital customer experiences, you can build new revenue opportunities, create memorable experiences and turn your clients into digital champions with Ibexa's trusted and open Digital Experience Platform (DXP).
Read more