Introducing Ibexa DXP 4.5
29/05/2023, 06:40
| 2 Min read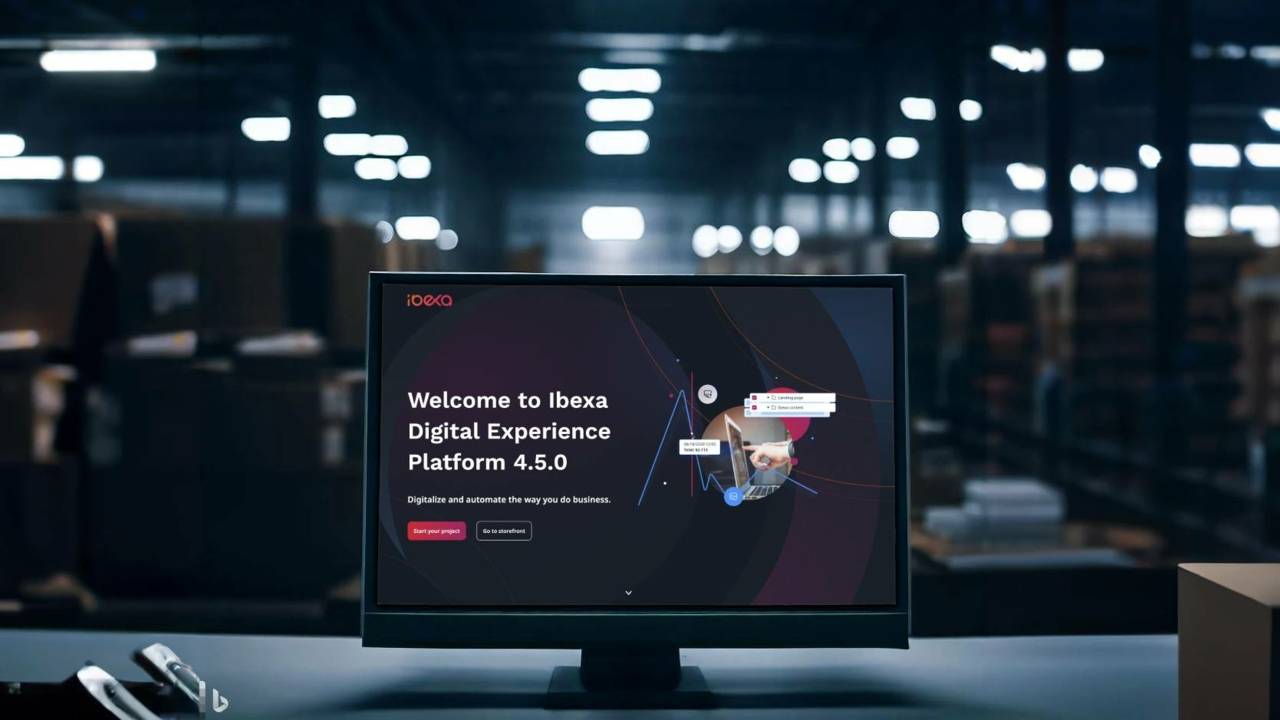 Ibexa DXP 4.5 is now available to the public. This new version includes a range of improvements and exciting new features as we move forward to the long-term supported release for the 4.x branch.
With the previous Ibexa DXP 4.4 release we emphasized the investments we are making in our B2B commerce capabilities. This release continues along that path, and we are delighted to announce three redesigned and reconstructed commerce features:
Order management
Payment
Shipping
Order management is a fundamental piece that we wanted to focus on. With the new component it's easy to manage the order data as well as creating custom order processing which is needed to develop complex B2B commerce workflows:
The all-new payment module also provides improved flexibility for developers, enabling custom payment processing workflows:
The new shipping module delivers improvements for both clients and back-office administrators including flexible shipping method management and customizable workflows:
These new and existing modules can interact with each other. For developers this means architecting complex B2B commerce workflows will be more efficient than ever before, and our customers are able to deploy robust online service channels even faster.
New features for marketers, product managers, and developers
In conjunction with these new commerce components, we are also improving the ability for marketeers to create experiences and manage campaigns. Users of Ibexa personalization will be able to leverage new B2B specific models including:
Last clicked and last purchased B2B
B2B recurring purchase
Segments are a powerful method for tailoring user experiences. With Ibexa DXP 4.5 this feature has become even more powerful by adding segment management capability that allows management via an intuitive user interface:
Those running Ibexa Experience and Ibexa Commerce can take advantage of the new page builder blocks:
Bestsellers block displays a list of products from PIM that were recently a bestseller.
React app block allows editors to embed React applications to landing pages. This enables easy integration of interactive components such as product configuration and calculators.
Multilingual product and content management are strengths of Ibexa DXP. To further improve on this area, product and content managers can now compare individual translations of product and content items:
Ibexa DXP 4.5 also brings an important improvement for B2B portal management. You can now create and manage landing pages in the Customer Portal using the familiar Page Builder feature:
For developers there are some interesting improvements as well. The Ibexa Connect app has been updated to v1.22.3 and includes several improvements including adds support for managing PIM and segmentation data from Ibexa DXP. Ibexa Commerce also features new product aggregations as well as new REST API endpoints for company accounts, order management, payment, and shipping.
In the immediate future, our team will continue focusing on the Ibexa DXP 4.6 series with a commitment to deliver the 4.6 Long Term Supporter (LTS) release in Q3 2023. After that, our attention will turn to the next major revision, Ibexa DXP 5.0.