Infinitum Digital: Ibexa's partner of the Month
01/07/2020, 13:54
| 4 Min read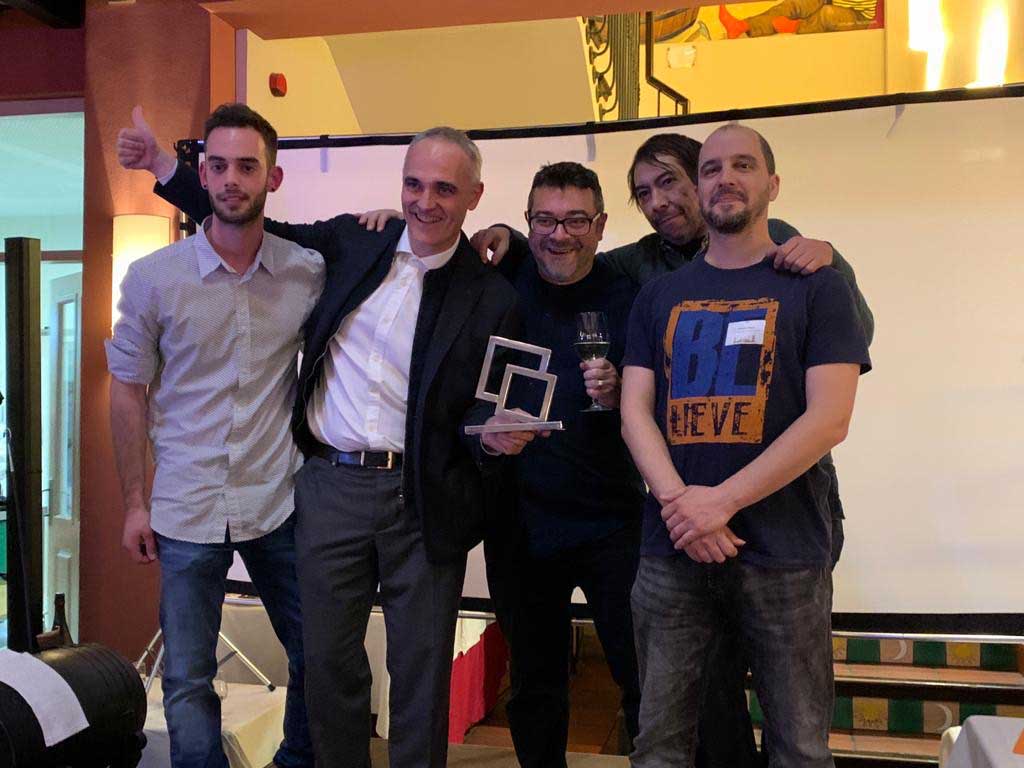 July's Ibexa Partner of the Month is Ibexa Gold Partner and winner of the Advocate of the Year Award, Infinitum Digital. Spun off from its mother agency Microblau a couple of years ago, Infinitum focuses on digital transformation and Customer Experience for its clients. With 20 years' experience in IT managed services as well as consultancy on infrastructure and maintenance under its belt, Microblau was finding it a challenge to give equal focus on those services as well as web development and so in 2018, Microblau's management decided to split the company in two.
Moving across all its developers to the new company and complementing them with Marketers, Analysts, UX Designers and Key Account Managers, Infinitum Digital today is a 15-person strong agency that, in its second year, turned over an impressive €1million (compared to the €3million by the much larger Microblau) and is looking to grow that by 15% year-on-year for the next couple of years.
Alex Net, Managing Director is very happy: "Our main objective has been to focus on companies that are thinking and working seriously with Digital Transformation and Customer Experience, and with this greater focus, global KPIs are going up. Our market is rapidly changing from the CMS arena to the DXP scenario; and as such, projects are getting more complex and our own training plan is a success factor." Today six developers are eZ Platform certified with three of them having the advanced certification.
The company works across several verticals such as tourism (e.g. Visit Andorra), government (Barcelona Serveis Municipals) and the Ministry of Science (Agencia SINC) as well as online education (University of La Rioja). Particularly this year we are embarking on new and challenging intranet projects in the health industry.
"Personally, I've been working with eZ for over 15 years and when I moved to Microblau, I saw they were deploying different CMS technologies for customers, but around 12 years ago we adopted eZ as our web technology of choice for our clients. Ever since, we have developed an excellent working relationship with the company (when it was eZ Systems) and always given regular feedback to the product management team.
"We are delighted that this year Ibexa opened an office here in Spain. It's very important for us and Ibexa's other Spanish partners. We have a tight relationship with Ibexa's representative here and together we are working on new strategies which I believe we will gain us a greater market share." Alex continues: "We also have a healthy approach in working within the partner ecosystem and between the other agencies (that Ibexa works with) in Spain, Onetec and the Cocktail, we have an open dialogue."
Over the past 12 months, Infinitum Digital has entered a new phase of its business, working with larger, enterprise customers, who generally have more complex requirements in particular for integrating existing business systems with the DXP: "Although challenging, it was also a lot of fun to work on these projects and it's great to see how we've succeeded in meeting their challenges," comments Alex.
"I would like also to recognize the enormous effort done by all the Infinitum team members. Behind these successful projects there are always huge joint efforts and some nights where we work through 'til morning!"
Joint Customer Successes
Over the past year or so, two joint customers have really stood out in their use of eZ Platform.
Visit Andorra, which is hosted on eZ Platform Cloud, enriches the visitor experience to the site with personalization. With targeted content, a dynamic travel configurator as well as a focus on SEO, Andorra has boosted visitor numbers to its online presence, brought down bounce rates and more fully engaged visitors with the Andorra brand. eZ Platform Cloud has given them the advantage of being able to work on different projects concurrently, sometime up to five developers may be working on different things and will be able to test them out and then deploy at will without affecting any other projects and create a process of continuous integration.
Alex says: "Once we have removed the legacy part of eZ publish from the project and migrated to eZ Platform we will continue with our ambitious project of more personalization."
Barcelona Serveis Municipals (BSM) engaged Infinitum to help them create a digital workplace – one place where workers could find their schedule for the coming weeks, where they could make vacation requests and fulfill their HR needs. BSM wanted a way to get information out in real time to workers on the ground if any incidents arose affecting their daily work and be able to provide services for its 1700 workers across 24 business units.
The result? A new digital workplace which has become the source for all work-related information and is accessible to workers from any device, anywhere. They get access to all their business apps whenever they want and get content that is relevant and timely for them.
Alex says: "We want to help our customers achieve their digital transformation initiatives and cases like these demonstrate not only the scalability of Ibexa's DXP but the flexibility in adapting it to each customers' particular – and often very complex – requirements, especially when it comes to security, integration and personalization. We've noticed that over the past couple of years, Ibexa's efforts to make eZ Platform open, clean, well-designed based on Symfony is now paying dividends."
In summary, Infinitum Digital has a wider vision, a consultancy team that can take on the most complex of projects resulting an in an end-to-end solution helping companies in their digital transformation. If you want to get in touch and discover how Infinitum can help you achieve your goals don't hesitate in reaching out.
Ibexa Global Partner Program
Partner with Ibexa
In a world all about delivering excellence in digital customer experiences, you can build new revenue opportunities, create memorable experiences and turn your clients into digital champions with Ibexa's trusted and open Digital Experience Platform (DXP).
Read more