Ibexa's Partner of the Month for November is Versusmind
01/11/2021, 09:19
| 4 Min read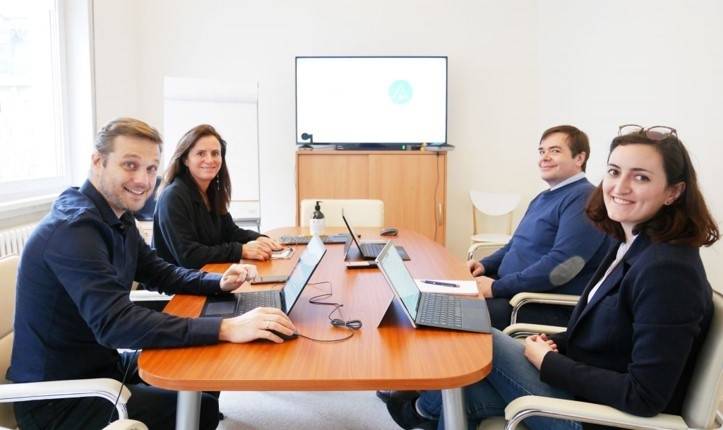 French and Luxembourg-based agency Versusmind is our chosen Ibexa partner of the month for November. With three locations nestled in the north-east corner of France (Nancy, Metz and Strasbourg) and one in the capital as well as outposts in Luxembourg and Mauritius, this 200-people strong digital center of excellence is celebrating its fifteenth anniversary this year, and its first year of partnership with Ibexa.
Offering tailor-made support and solutions to its clients, Versusmind has two main activities, one of technical assistance, offering its roster of clients, consulting and technical experts, project managers and developers. The second is dedicated to application services, of which the digital practice is one. I talked to Jerome Lalouette, the digital practice lead to get a little insight into his discipline and why they have chosen to add Ibexa to their solution suite.
"We extended our offering for several reasons, a principal one being that I have an Open Source background being a long-time member of the PHP and Symfony communities. For many years, I was aware of the previous CMSs of Ibexa – eZ Publish and eZ platform and during the past two years I monitored its transition from CMS to DXP as well as the name change," says Lalouette.
"It was natural for me add Ibexa as a new solution to propose to our clients, not only because of the technology stack that underpins the solution; we see that the new version of Ibexa DXP is simple to implement, is secure and that the back office is user-friendly."
Beyond the advantages of the Open Source background, Versusmind sees that Ibexa as a good fit for the B2B market as it handles complex customer journeys very well. "Not only that but we like the progressive approach that a customer can start small, and add modules such personalization and commerce as and when they are ready for them."
He continues: "It's really important to be able to provide something progressively because a DXP can seem daunting for a company, especially in markets such as Luxembourg where we are looking to promote Ibexa. Currently companies in Luxembourg not very digitally mature and are unaware of what a DXP can do. So it's important to be able to provide something that's progressive and modular. They can initially deploy the CMS and then continue to a full DXP implementation with personalization, with multi-sites, and ability to replicate sites through Site Factory."
Versusmind's commitment to Ibexa shines through, in the digital practice there are four Symfony developers and already three Ibexa Certified developers.
Joint activities
There are several co-marketing activities that the two companies are collaborating on as well. First there is a joint webinar scheduled for later this month – November 25 - with the theme: "Why Choose a Consumer-centric Strategy?" Laloutte will be joined by Ibexa's own Zamir Abdul for a lively discussion where each will present their own perspective on the subject.
Early in the New Year (January 25), the two companies come together again to jointly host a physical event in Luxembourg. With many of its customers in the finance and insurance sector, Luxembourg is an obvious choice for Versusmind to prospect for more. There are over 400 companies in this vertical alone in the Grand Duchy and the concentration of many large companies in a small country is ideal for hosting a physical event, companies from nearby Belgium and north-east France will be invited to attend too.
An integrated approach
"Our uniqueness lies in our integrated approach to meet our customers' requirements. Not only do we take on projects that require technological and technical expertise. We also have an integrated digital marketing approach (SEO and content marketing). We work with organizations on all aspects of their business, and help them understand the goals and challenges they face. We aim to provide an engaging digital platform for these customers with an exciting and engaging experience for their own customers and consumers.
"We highly value the synergies we bring, for example, in addition to our developers, we have UX and UI designers who have a deep understanding of what they can achieve with what the constraints of a DXP include, making maximum use of the functionalities of the solution to create exceptional user experiences
"We are also developing our know-how beyond France, we have discovered that Mauritius is home to very interesting digital experts and other engineering resources", explains Lalouette. In the near future, he will be relocating to this island off the east coast of Africa to continue leading the digital team while managing the local team there. "A huge added bonus of moving there is that it is a very beautiful island! It's nice to show our customers pictures of this real paradise, and let them dream! "
If you would like to discuss a potential project around digital transformation or customer experiences with Versusmind then please use their contact page https://versusmind.eu/contact to have an initial discovery call.
Ibexa Global Partner Program
Partner with Ibexa
In a world all about delivering excellence in digital customer experiences, you can build new revenue opportunities, create memorable experiences and turn your clients into digital champions with Ibexa's trusted and open Digital Experience Platform (DXP).
Read more