How Marketers can Leverage ChatGPT to Deliver Seamless Digital Experiences
22/06/2023, 14:03
| 10 Min read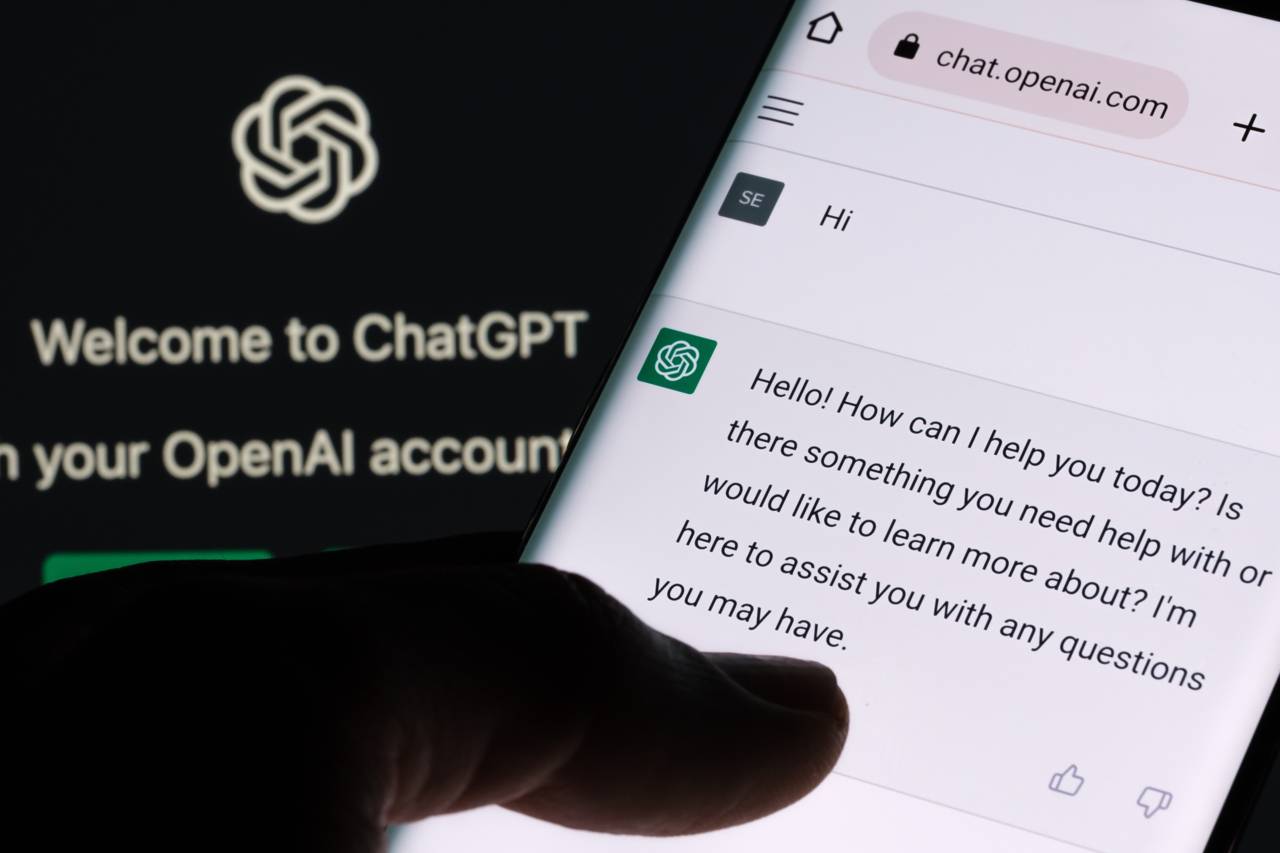 The cutting-edge ChatGPT-4, an advanced language-based chatbot developed by Open AI was released to the public in March 2023. The latest version of the tool has taken the world by storm, becoming the fastest growing app of all time, and today its 13-million daily users are still getting to grips with how to best harness this powerful AI technology. It can generate near-human grade multi-purpose content, perform simple tasks, and even hold conversations!
Learn more about ChatGPT and how it is being used by various profiles including marketing professionals. Discover how composable Digital Experience Platforms (DXPs) are providing the perfect environment to exploit ChatGPT's potential and find out when ChatGPT-5 will drop, all in this exclusive article.
What is ChatGPT and who is it useful for?
This single AI-based tool is a revolutionary chatbot built on a Natural Language Processing (NLP) model which uses machine learning and a neural network architecture to produce text-based responses to user generated prompts. The sophisticated tool relies heavily on high quality and diverse training data which is pulled from various sources to build a broad knowledge base.
ChatGPT feeds from web pages, eBooks, articles, online encyclopedias, code repositories, social media, blogs, and online forums to fill an ever-expanding data pool, which allows it to generate its own responses. This is where ChatGPT differs from other AI chatbots which are spoon-fed answers to specific questions.
The AI tool can generate a vast range of content to support business requirements. From customized sales pitches to internal training documents, from SEO content to marketing strategies. It can even proof-read code for developers and sample code structures for different programming languages. Commercial and marketing profile, developers, and customer support teams are likely to see huge value in this powerful technology.
However, Microsoft released their Work Trend Annual Report which found that 49% of workers are worried that AI will replace their jobs, and 70% plan to delegate as much work as possible to AI to lessen their workloads.
"It's fascinating that people are more excited about AI rescuing them from burnout than they are worried about it eliminating their jobs," Adam Grant - Author and Professor of Organizational Psychology
In the following section we look at some of the benefits of ChatGPT, specifically for marketing professionals.
5 ways marketers can leverage ChatGPT
Digital marketing professionals are utilizing ChatGPT to accelerate, increase, and optimize a wide range of day-to-day activities. These five examples demonstrate why this AI technology has taken the marketing world by storm:
1. Content creation – by listing topical keywords marketing professionals can generate a list of content ideas. These ideas can then be developed into high-quality long-form content including webpages, blog articles, whitepapers, and eBooks. It can also be used to create short-form content such as social posts, outbound email copy, and product descriptions in seconds.
Marketers must be sure to review and refresh the content generated to strip out any inaccuracies and to ensure that it does not plagiarize on other content. Once the copy is fit for purpose and aligned to the brand style, tone of voice, and organizational values then it can be published and shared, saving marketers considerable time, and resources.
2. Improve onsite SEO – Unsure which keyword to include throughout your content or website? Chat GPT can be used to support your SEO strategy by generating keywords based on search intent.
Simply type in a keyword and ask for alternatives or synonyms, or request keywords which are related to a certain topic or industry. Some of the keyword suggestions may even help you to think of your business in an entirely different way.
Unsure which keyword is easier to rank for based on keyword difficulty? Ask ChatGPT!
Once you have identified your keywords, they can be placed strategically throughout content to increase visibility on Search Engine Result Pages (SERPs), increase organic traffic, and to support your paid campaigns. The tool can also support marketers by generating meta titles and meta descriptions for your new or existing webpages.
3. Lead gen and qualification – analyze customer data and engage with leads, and qualify them based on their preferences, needs, and purchase intent.
Create personalized and tailored content to drive conversion down the funnel, from lead, to Marketing Qualified Lead (MQL), to Sales Qualified Lead (MQL)… and if conversion rates are dropping off, why not build content variations to conduct A/B testing? This will help you to find the most effective variations to boost your Key Performance Indicators (KPIs) and meet your marketing and sales objectives.
Deliver tailored suggestions, product recommendations, and personalized offers to enhance the customer experience and drive conversion rates.
4. FAQs and chatbot – discover frequently asked questions within your industry, relating to your products and services. Once you have created a definitive list, you can begin building content around each, with the support of ChatGPT. However, be sure to review any AI generated content and better align it to your business, customer needs and pain points.
Including an FAQ's page on your website also supports your onsite SEO and can help relieve the pressure experienced by your customer support team.
You can even go one step further and integrate ChatGPT into your website to create an interactive chatbot experience. OpenAI supplies an API (Application Programming Interface) called OpenAI API which allows developers to make requests to the model and receive responses.
5. Customer data analysis– ChatGPT can analyze customer data through the input it receives. This allows marketers to better understand customer views, and to identify behaviors, trends, and preferences to help refine marketing strategies and shape future business decisions.
ChatGPT users must take caution with the security of the sensitive data that they share. This is also a primary focus for us at Ibexa as we support numerous customers from a range of industries including the banking, legal and government sectors.
Here are a few examples of how ChatGPT can support customer data analysis:
Natural Language Processing (NLP) - ChatGPT can understand and extract information from customer queries or messages, it can identify keywords, sentiment, intent, and other relevant information and supply support based on needs and behaviors.
Analyzing customer feedback - the tool can extract structured data such as names, contact details, product preferences and more which can help to build customer profiles or to enhance personalized experiences.
Customer sentiment - analyze messages or reviews to address satisfaction levels in your products or services, allowing you to identify and address areas for improvement, or tracking sentiment trends over time.
Notice recurring themes, topics, or patterns related to customer preferences, issues, emerging trends, and areas of interest to make data-driven decisions.
Discover common characteristics or behaviors – use these insights to segment customers into groups to help tailor marketing strategies, personalize customer experiences, or target specific groups with relevant offerings.
As explained above, there are many opportunities for marketers to benefit from this specific AI technology, yet how can each element be brought together to deliver meaningful customer journeys and experiences?
Exploit ChatGPT capabilities with a Digital Experience Platform (DXP)
Digital transformation is in full-swing and those that fail to digitize business processes and support the ever-growing demand from B2B buyers for an end-to-end digital process are being left behind.
To facilitate this, businesses are migrating their digital offering away from outdated Content Management Systems (CMS) to composable Digital Experience Platforms (DXPs) DXPs are far better equipped to merge touchpoints and interactions into a personalized and unified digital experience, facilitating online selling for complex products, and simplifying processes and workflows to save time money and resources.
We have clarified in this article how ChatGPT can help marketers create and optimize a range of content, tasks, and processes, and whilst these resources bring a world of possibilities, they are worthless if the correct platform is not in place to arrange the various pieces of the jigsaw.
Download our free and exclusive eBook: 5 Main Features of a Modern Digital Experience Platform and discover the core elements of a DXP which can bring your content to life and drive personalized, meaningful, and scalable customer experiences.
The benefits ChatGPT API integration with a DXP
Integrating ChatGPT directly to your DXP can lower the barrier for content editors and marketers to take advantage of it. By using the OpenAI APIs (Application Programming Interface) ChatGPT can be made a native part of the user interface. For example, you could use the rich text editor's extension points to add buttons for autocompleting sentences.
Another example could be populating the summary field automatically from the body text using ChatGPT. With AI generated content it is important to validate the generated content. To ensure that a review is done, you can use the workflow feature in Ibexa DXP to ensure a human review is conducted before articles are published.
Is ChatGPT safe to use from a data security standpoint?
From a security standpoint Open AI has detailed the steps it has taken which aim to build trust by protecting customer data, models, and products.
Open AI employs robust encryption measures to shield conversations held on the platform. User data is stored on secure servers for language model training and to improve user experience. These servers are frequently monitored to identify vulnerabilities. The data collected is retained for a limited time to fulfill its intended purpose and is anonymized or deleted thereafter.
Note that ChatGPT is not confidential, so again we reiterate the risks associated with sharing customer data. All conversations are logged and used in its training data and chats may be examined by human AI trainers. It is recommended that users refrain from sharing personal or confidential information with the tool.
Privacy, the misuse of data, and identity theft are all real threats to users despite the various measures implemented to minimize the risks. It is recommended that you familiarize yourself with Open AI's security page and privacy policy before sharing any sensitive information.
What's next for ChatGPT?
There is real traction in the market as companies focus on the integration of AI technology including leading SaaS (software as a service) vendors including Microsoft, Slack, and HubSpot. The latter recently announced the launch of two new tools powered by AI with countless others following suit:
Content Assistant uses OpenAI's GPT model to help marketing and sales teams generate and adapt content including marketing and prospecting emails with subject lines, social posts, hashtags and CTAs to save time and resources.
ChatSpot.ai is a conversational CRM (Customer Relationship Management) bot that also uses OpenAI's ChatGPT technology. The tool is "designed to help users accomplish everything you can already do in HubSpot but much faster." This includes drafting follow-up emails, lead management, prospecting, reporting, and forecasting.
True to form, Open AI continues to push the boundaries of AI research with the hugely anticipated ChatGPT-5 already on the horizon. Early rumors suggest that the upcoming iteration may even reach Artificial General Intelligence (AGI) which is the threshold where a chatbot becomes indistinguishable from humans.
Rowan Cheung – Founder of The Rundown, shared a Tweet earlier this year:
"Interesting find: One year ago, forecasters estimated AGI to be ready by 2057. Given the rapid pace of AI these past few weeks, AGI is now expected to be ready by October 2032."
Based on this recent prediction, forecasts for AGI in GPT-5 may be a little premature, time will tell.
Anticipation for developments within the next AI assistant – GPT-5 are being widely discussed throughout tech forums and social networks. There have been some suggestions that GPT5 may complete its training by December 2023 with a release date soon after, although no product roadmap has been shared with the outside world.
Open AI has however officially stated that GPT-4.5 will be introduced in "September or October 2023" as an "intermediate version between GPT-4 and the upcoming GPT-5."
In parallel, there are a growing number of high-profile figures who are raising ethical and societal questions around AI advancements and calling for the development and deployment of future iterations to be halted. Issues like data privacy, transparency, and accountability have been raised to ensure that AI technologies are developed and used responsibly and beneficially.
Conclusion
In conclusion, ChatGPT is a powerful tool for marketers, offering various capabilities to enhance marketing activities. By using its advanced language-based chatbot functionality, marketers can streamline content creation, SEO optimization, lead generation, and so much more with a little development support.
In the realm of transforming B2B brand-customer relationships, few innovations have had a more profound impact than AI and DXPs. These innovative technologies have proven their remarkable ability to enhance customer experiences, making them indispensable tools in the digital landscape.
Given the universally acknowledged significance of customer experience, particularly in recent times within the B2B digital environment, leveraging technological solutions for marketing, sales, retention, and engagement is essential for companies aspiring to excel and achieve scalable growth.
It is crucial to explore the role of AI and DXPs in shaping customer experiences and to recognize how these two technologies can propel companies to new heights and drive impactful results in the digital age.
How managing product information and content combined with commerce is essential for B2B success
Ibexa Methodology: The Five Steps to Digital Maturity
In this e-book we show how B2B businesses can transform realistically, step by step. And, as we take you through these phases we highlight the functionalities of our platform that are instrumental in helping you capture more and more of the granular complexity of how you do business.
Download eBook