denkwerk is our Partner of the Month for November
01/11/2022, 07:56
| 4 Min read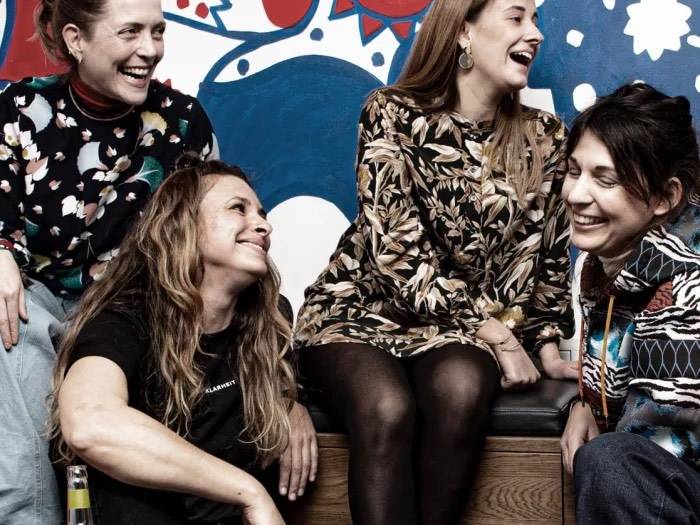 Kraftwerk is the band that pioneered electronic music in the 1970s, but it is also the German word for "power plant", making the Cologne-based digital agency denkwerk "a thinking factory". At its name suggests, denkwerk puts thoughtfulness and innovation at the heart of its philosophy.
In the DACH region, the agency has an unrivalled reputation for imaginative and bold digital solutions. A showcase for this is its rebranding of Dörken, the German manufacturer of coating solutions and membranes. Over many months, the agency distilled its vision for the brand which it then implemented for the Dörken website on Ibexa DXP. The result is an extraordinary example of what B2B digital transformation can do for a sector that is often completely out of touch with modern customer requirements.
denkwerk is our Partner of the Month for November.
"There is absolutely a need for these Dörken-type B2B transformations," says Kaan Karaca, Executive Director of Technology at denkwerk. "A lot of businesses have outgrown their current system and are increasingly moving from too small or outdated set-ups to Digital Experience Platforms. They also want to future-proof themselves and have more capability, especially when it comes to PIM, customer portals or e-commerce."
He adds: "We are in the middle of a significant marketing campaign to promote the benefits and importance of digital transformation, which often means migrating to a DXP. This was the subject of a recent white paper we wrote in conjunction with Ibexa and which we distributed to 80,000 businesses. We are also doing a live LinkedIn event in November on the long-term strategic benefits of a DXP."
denkwerk's digital credo is that site relaunches have to be led by the brand. In a fascinating talk at last year's Ibexa Engage, Roman Köningsmark, Head of Planning, explained the detailed work that went into the creation of a new brand message for Dörken.
"Dörken has a very long history," explained Köningsmark. "It manufactures membranes, and most steep roofs in Germany have a Dörken tarpaulin under their tiling. Most German garages or garden terraces are waterproofed by Dörken. You can't see it, but it protects you. But Dörken is also active in corrosion protection. A lot of the screws that are used in cars are treated with corrosion protection from Dörken. These activities didn't hang together and didn't have a unified voice, but a message began to emerge: one of trust, of hidden expertise."
The design took its cue from the simple brand slogan, "Discover Expertise". The result is a lucid and intuitive B2B site with great images – a far cry from the cluttered, uninspiring, and "list-based" sites that are typical in the chemicals sector.
"Dörken then asked us to also implement these designs," says Karaca, "and we choose Ibexa DXP to do that."
For many reasons.
"Dörken is an international business so we needed a technology platform that could handle many languages. Product owners and content managers in all our markets had to be able to navigate the content management part of the system very naturally, with no friction, even colleagues who are not digital natives. Ibexa DXP is a world leader in this field."
Dörken had various technical requirements that most DXP vendors could not meet, notably the need for a PIM integration, personalization, and e-commerce capabilities native to the platform.
"And there were cost considerations of course," says Karaca. "The advantage of Ibexa DXP in this regard is its composable structure and business model. You can 'compose' your investment in line with the progress of your project."
The benefits of Ibexa DXP also sprang from the nature of the collaboration.
"Yes, that's another factor," says Karaca, "the frankness and approachability of the Ibexa team. We always want to have an open discussion with vendors about potential projects because there is no point recommending a solution that isn't going to work. We were able to have these discussions with Ibexa and continue to have a great dialogue – and exemplary support – now that the site is live."
The first phase of the project was to implement the new design in Ibexa DXP. Since then, the system has been integrated with Dörken's PIM and the site is now available in 11 languages from French to Czech, Hungarian to Chinese, across Dörken's export markets, all with the same cogent and exciting design.
"The Dörken site is a work in progress," says Karaca, "and that is the reason why a composable and future-proof DXP such as Ibexa's is so often the best solution. Digital transformation never stops because the market never stops changing."
"This collaboration between denkwerk and Ibexa DXP has led to a great outcome for Dörken," Karaca concludes, "and we want to do many more projects like this.
If you have a digital transformation challenge, it's just what the team at denkwerk is good at, why not contact them for an initial conversation? Write to them at hello@denkwerk.com or contact them at one of their offices via phone directly: https://www.denkwerk.com/de/kontakt
Ibexa Global Partner Program
Partner with Ibexa
In a world all about delivering excellence in digital customer experiences, you can build new revenue opportunities, create memorable experiences and turn your clients into digital champions with Ibexa's trusted and open Digital Experience Platform (DXP).
Read more