Balancing Direct Sales Channels and the B2B Marketplace
17/12/2020, 10:41
| 5 Min read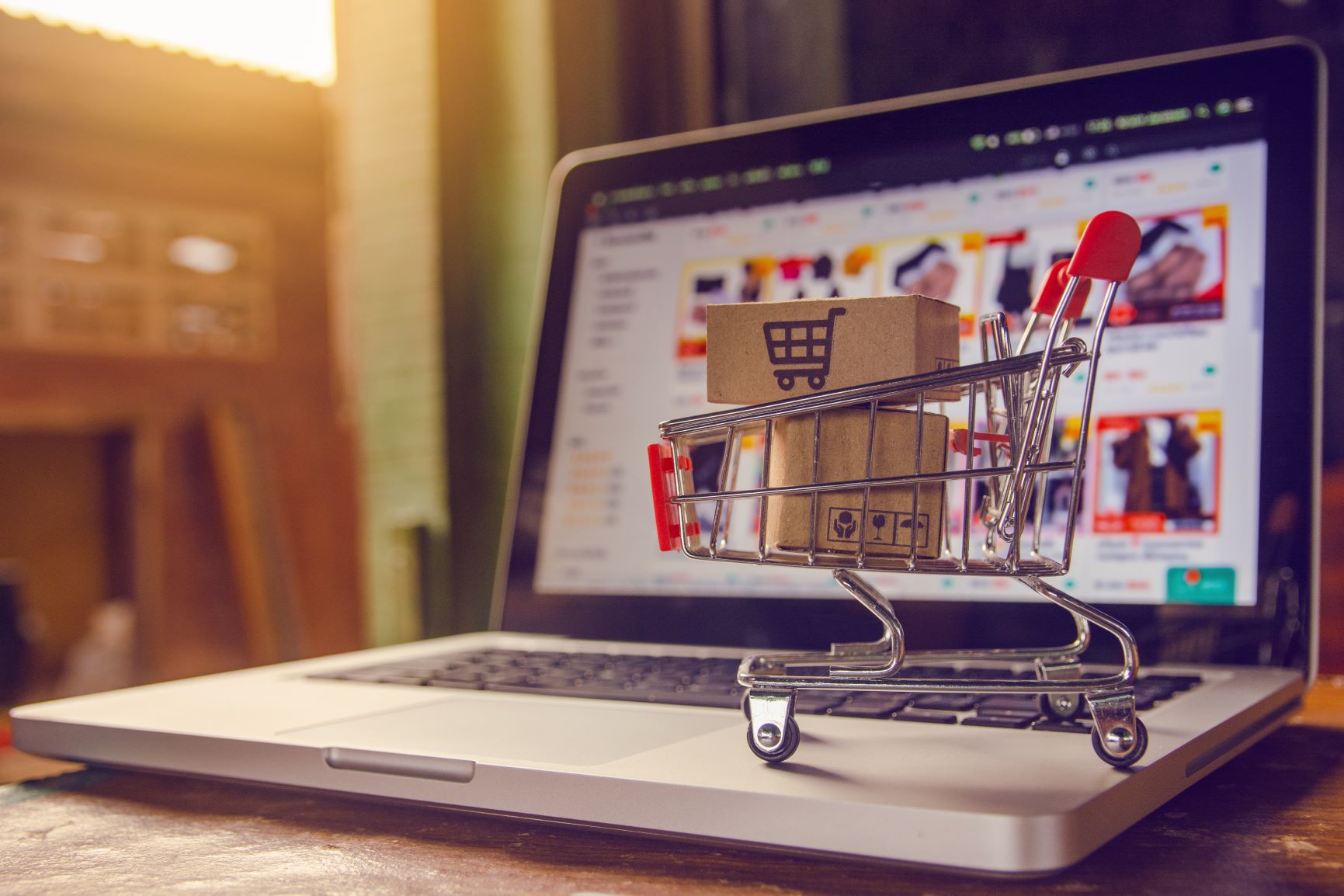 The unstoppable rise of B2B marketplaces has resulted in many businesses having to make difficult decisions. Do you commit to selling via the marketplace or try and make it independently?
Disruption to the distribution chain caused by Covid-19 lockdowns made many B2B reassess the advantages of selling directly to the end-users of their products. This business model, Direct to Consumer (D2C), was the subject of my first blog post on how B2B companies can leverage digitalization to adapt the way they sell. In this second post, we'll look at B2B marketplaces.
Covid-19 and the growth of the B2B marketplace
Every B2B company both buys and sells products. This means the continued health of the supply chain is integral to their success. In the face of widespread Covid-19 disruption, B2B buyers turned to marketplaces as a source of alternative providers and to safeguard their supply chains.
Statistics backs this up. A recent survey found that 22% of B2B purchasing managers spent "significantly more" on marketplaces during the first-wave lockdown. In 2018, B2B marketplaces generated sales worth approximately $680 billion. However, Covid-19 has accelerated their growth, and experts now believe marketplaces will account for $3.6 trillion in sales by 2024.
The entry of Amazon into the B2B space is both a reflection of this change and one of its primary drivers. Last year, Amazon Business's net revenue rose by 60% to $16bn. In the US, less than five years after launching, it is in the top five of every B2B vertical in which it is active. Its success has radically altered the B2B landscape.
Just as we saw with B2C, the growing dominance of Amazon and Alibaba in B2B is not deterring other entrants. In 2010, there were just 20 B2B marketplaces in Europe. Now, there are more than 300. Approximately 20% of these are contractor marketplaces. The second-largest platform type (18%) is for logistics services, such as freight and warehousing. That being said, these sectors are somewhat atypical. They tend to be highly localized, so there is less pressure on the brand "to cut through." In most other verticals, the brand plays a decisive role.
Despite this growth, it's still questionable whether brand-sensitive manufacturers should embrace the marketplace business model.
The good, the bad, and the ugly
On Amazon Business, the cost of listing ranges from 5% to 47%, depending on the product category. This can cut profit margins significantly. However, B2B marketplaces would not be enjoying their success if sellers did not believe that the advantages outweigh the direct cost of listing.
B2B sellers pay to be on marketplaces for two reasons:
It's where their customers are.
It's where B2B buyers increasingly prefer to do their business.
Though B2B buyers are turning to marketplaces to protect their supply chains, they're also looking to save money. One of the bugbears of traditional B2B commerce is the lack of price transparency. B2B is a maze of long-term relationships, tiered discounts, and complex payment terms built upon vast product catalogs. Historically, the price comparisons that we take for granted in B2C have never really been possible in B2B. This all changed with the arrival of marketplaces.
For better or for worse, the principal differentiator on B2B marketplaces is price, just as it is in B2C. This puts the squeeze on brands. The marketplace is not interested in what makes your brand stand out. The opposite is true.
B2B marketplaces and the effect on your brand
Marketplaces create a level playing field where each B2B seller presents its products in the same way, minimizing the influence of the brand. The order in which products are listed puts you at the mercy of an algorithm. Few companies truly understand how they can influence their position in the listing without paying more for the privilege. You are cut off from your brand and distanced from your customers.
Marketplaces give you access to a vast customer segment, yet these customers do not belong to you (even when they buy from you). You won't have access to insightful data about your customers, nor can you market directly to them. That makes it difficult to build your business.
For many B2B companies, the customer experience is the brand. It's what differentiates you from the competition. Consequently, you need to carefully consider whether you're prepared for a marketplace to hijack your brand and your customers in exchange for higher sales (sometimes much higher sales). If the marketplace(s) you use stunt the development of your brand, you will lose out in the end.
Essentially, it's a delicate balancing act between increased sales and brand development.
If you can't join them, beat them
Manufacturers are often at the mercy of marketplaces because they cannot easily launch their own markets to sell their products. Distributors, wholesalers, and (possibly) market leaders in a vertical could take that leap, allowing them to call the shots and tap another income stream in the form of sales commission.
However, this kind of initiative takes time, money, and focus. Even then, it may still fail. Remember, a marketplace is also a brand and a product. Just because they're all the rage does not mean that they're all successful.
Can manufacturers prosper independently of marketplaces? Of course, they can. But not if they try to compete solely on price. The way to take the fight to marketplaces is to leverage what you know about your customers and their pain points to offer value-added services. You can create customer journeys on your own e-commerce site that allow for rich, satisfying, and personalized interactions and experiences that make the customer feel valued, not commoditized.
Finding a middle ground with e-commerce technology
When it comes to B2B marketplaces, the solution is not black or white. You don't have to choose between going all-in or shunning them altogether. Technology gives you the option to be smart and fluid in your strategy and take advantage of both elements.
Of course, this all depends on your business utilizing the right technology. A state-of-the-art Digital Experience Platform, like Ibexa DXP, allows you to sell directly to both your traditional network of distributors and to your product end-users. It enables you to establish a presence in marketplaces, where a selection of your products can be listed and will compete based on price. This presence can then be leveraged to direct customers towards your direct channels, where you offer premium products, services, and customer experiences.
You can enjoy the best of both worlds by finding the right mix between marketplaces and direct channels. By placing products that attract a significant number of customers on marketplaces, you can take advantage of that greater traffic to raise awareness of the new and premium products you sell via your direct channels.
Businesses need DXPs to respond to change, and to invent the disruption of tomorrow
The Three Pillars of Successful B2B Digital Transformation
B2Bs have to be bold and inventive to disrupt their own business models, read how to be successful in our eBook. If you are struggling with your B2B digital transformation efforts, why not reach out to us to discuss your project.
Download eBook