B2B sales digital transformation - Ibexa DXP and diversifying sales channels
08/12/2020, 09:35
| 6 Min read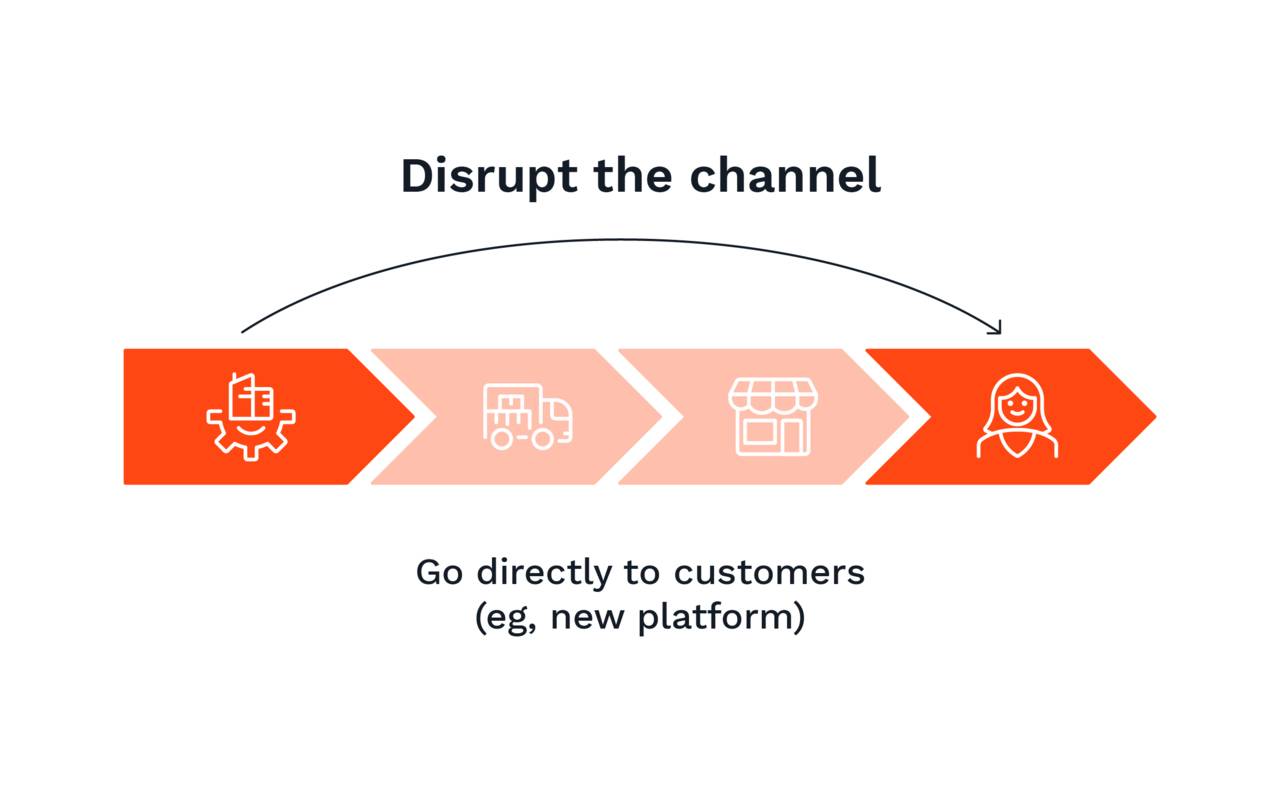 New Direct-to-Consumer (D2C) marketplaces and business models are transforming the sales landscape. In this three-part blog series, we take a look at the effects of these changes and how emerging channels can be integrated alongside existing e-commerce channels.
B2B sales digital transformation - the digital imperative
Historically, companies in the B2B sector tended to follow an 'if it ain't broke, don't fix it' philosophy. Change was slow, and decision-makers were often more cautious than their competitors in the B2C sector.
However, the COVID pandemic broke the traditional sales model forever and is challenging the B2B sector's longstanding conservatism. According to Gartner, the digitalization of B2B businesses is now "imperative." Fortunately, many companies seem to have taken note. B2B sales digital transformation is now at the top of many organizations' agendas.
While the COVID crisis has been tough for businesses of all sizes, it's also an opportunity for companies to change, grow, and evolve towards a more profitable, digitally-driven future. In this article, we'll be using this idea as a jumping-off point. We'll look specifically at how you can balance traditional e-commerce channels with the new channels, models, and marketplaces that are disrupting the conventional ways of doing things.
D2C or how to talk to your real customers
The emergence of new D2C models responds to growing customer demand for sustainable business processes and an increased interest in product provenance. Millennials, in particular, care deeply about proximity to products and suppliers because it simplifies fulfillment (for them anyway) and gives them more authentic insight into the product.
For businesses, the advantages of D2C are clear and obvious:
You cut out the middlemen (of which there can be many)
You can offer a cheaper product
You can increase your margins
A longer-term, strategic benefit of the D2C model is that it enables you to speak directly to your customers and product users. By cutting out the middlemen, you're gaining direct access to your customers and can begin to build a direct relationship.
Case Studies in D2C and B2B sales digital transformation
As it typically features intermediaries between the manufacturer and the customer, the traditional B2B business model makes it difficult to get any real insight into the customer experience and their perception of your products. It also makes businesses slower to react to changes in the market because they don't feel the effects of those changes until they've filtered through several intermediary actors.
However, it doesn't have to be this way. Take the loungewear startup, MeUndies. Traditionally reliant on its distributors, the business has developed a "Build a Pack" functionality that allows customers to select unique underwear prints, styles, and matching sets as part of its D2C subscription model. No more asking the shop assistant - tell the factory directly!
Of course, developing a D2C channel does not happen overnight - there will always be challenges. However, those that do make the shift will reap the rewards. Several excellent case studies demonstrate just how much D2C models can be leveraged by businesses willing to embrace B2B sales digital transformation.
For instance, Samuel Smiths Brewery, Natoora, and Neals Yard Dairies expanded their sales model with D2C offerings. As their traditional B2B route to market (restaurants, hotels, and pubs) was heavily impacted by the pandemic, they regrouped to build an e-commerce presence that enabled them to reach their end customers directly.
Interestingly, these companies intend to keep promoting and expanding their new D2C channels once the lockdown eases and their traditional channels are back up and running. They've chosen to do so because they believe that D2C channels allow them to grow their brand - the benefits of which will more than offset any loss in revenue from B2B sales to distributors.
That being said, channel cannibalization is a serious issue and should be considered carefully. You don't want to alienate your suppliers by launching a D2C channel that eats into too much of their business. If you'd like to learn more about cannibalization, read our blog on Diversifying Your Sales Channels.
Traditional B2B e-commerce platforms have their problems
With your B2B sales digital transformation, logistics is everything. Usually, traditional B2B e-commerce platforms aren't connected to direct sales channels. They often lack many of the features that companies need to launch an effective D2C channel. For instance, D2C channels are reliant on a system that:
Can handle both individual and bulk orders
Offers real-time insight into product stock levels
Provides up-to-date product pricing and descriptions
Facilitates a tailored customer experience - personal pricing, content, product recommendations, etc.
Our Digital Experience Platform, Ibexa DXP, includes all of these features and plenty more, ensuring you're able to establish a D2C channel that meets your needs.
Why you should start small
It's important to start small with your D2C channel. Don't make your entire product portfolio available all at once. Start with a single product that you know will perform well in a D2C context and try to win your customers over with your commitment to quality and an excellent customer experience.
Many D2C pioneers built their businesses this way. When they launched, Casper offered just one mattress, Bonobos sold just one style of pants, and Harry's shipped only one type of razor. This approach mimics the Minimum Viable Product (MVP) concept, where new products are launched with basic features and stripped-back functionality to test the ground and determine whether the customer demand is there.
Do you have the tools required to launch a D2C channel?
As we've already argued, one of the most significant benefits of D2C is that it enables you to communicate your brand's values and story directly to your end-users. However, many B2B companies aren't set up to take advantage of this.
Why? Because they're using traditional B2B platforms that are entirely orientated towards sales and offer no tools for strengthening your brand. They prioritize sales over branding and make the mistake of separating the two. Gone are the days in which sales were king (see our blog post on the Modern B2B Sales Organization if you'd like to read more about this shift). Today, sales and marketing teams are so interdependent that it makes little sense to think of one without the other (or prioritize one over the other.)
In B2B, your customers tend to make rational, long-term decisions. In B2C - and therefore D2C - emotion and impulse play a more critical role. To take advantage of both models, you need a DXP platform with the power to design radically different customer experiences that are all drawn from the same source material - your products.
For many businesses, Ibexa DXP is the perfect platform. If you'd like to learn more about how our DXP can help your business, take a look at the product page, request a demo, or get in touch with one of our experienced digital experts.
In our next blog post in this three-part series, we'll look at the complex challenges involved in balancing your use of B2B marketplaces with other direct channels.
Businesses need DXPs to respond to change, and to invent the disruption of tomorrow
The Three Pillars of Successful B2B Digital Transformation
B2Bs have to be bold and inventive to disrupt their own business models, read how to be successful in our eBook. If you are struggling with your B2B digital transformation efforts, why not reach out to us to discuss your project.
Download eBook