ARITHNEA: Ibexa's Partner of the Month for June
02/06/2020, 09:24
| 1 Min read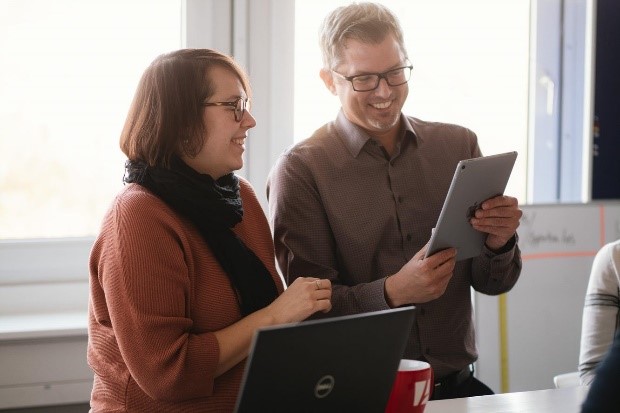 Winners of this year's eZ Award for best Customer Project of the Year and Ibexa Platinum Partner., ARITHNEA has been selected as this month's Ibexa Partner of the Month.
Active since 2005, ARITHNEA, with its 300 employees and in association with its parent company adesso SE (approx. 4,200 employees), offers a complete range of digital services and solutions. This means that its customers can get just about everything from one source: from hosting and design/ UX services to branding and development, from project management and, workshops and consulting, to IoT services and mobile applications. This is consulting and service at the highest level - only very few companies can offer such a broad range of offerings along the entire customer journey.
Christian Huschke, Account Director and Team Manager responsible for the area of Web Experience Management says: "ARITHNEA sees itself as a pilot in the digital business, where our experts advise and support large and medium-sized companies in their projects towards digital transformation. Behind every success are our people, leading a project with passion and expertise, we get on board with our clients, identify the shallows and set the digital course anew."
In addition to strategic, professional and technical competence, ARITHNEA's pilots have internationally recognized software and project management certifications, including those for Ibexa's DXP, eZ Platform. Its PHP team is 25-strong and works for customers across different locations in Germany and further afield.
ARITHNEA specialists are constantly developing, keeping up to date and using current trend topics such as artificial intelligence optimally and purposefully to meet the demanding requirements of its customers such as andsafe, BMW Group, BSH, DZ Bank, Grenke, Klett Verlag, the City of Munich, Knorr-Bremse, Salzgitter. Many other large international trading companies also rely on the versatile expertise of ARITHNEA.
In addition to its headquarters in Neubiberg near Munich, ARITHNEA has seven other office locations in Germany (Bremen, Dortmund, Frankfurt, Hamburg, Düsseldorf, Cologne and Stuttgart). The company is part of the adesso group and is proud to have been a Platinum partner of eZ Systems, now Ibexa, for many years.
In addition, ARITHNEA is also one of the few companies to be awarded "SAP Cloud Focus Partner" as well as "SAP Gold Partner" for its broad portfolio of work in SAP Customer Experience. In addition, ARITHNEA is a "CELUM Implementation Partner".
If you'd like to know more about ARITHNEA's services or have a digital experience project you'd like to discuss then visit this web page for all their contact details.
Ibexa Global Partner Program
Partner with Ibexa
In a world all about delivering excellence in digital customer experiences, you can build new revenue opportunities, create memorable experiences and turn your clients into digital champions with Ibexa's trusted and open Digital Experience Platform (DXP).
Read more