5 Essential Digital Experience Platform Features & Capabilities
20/04/2021, 11:55
| 9 Min read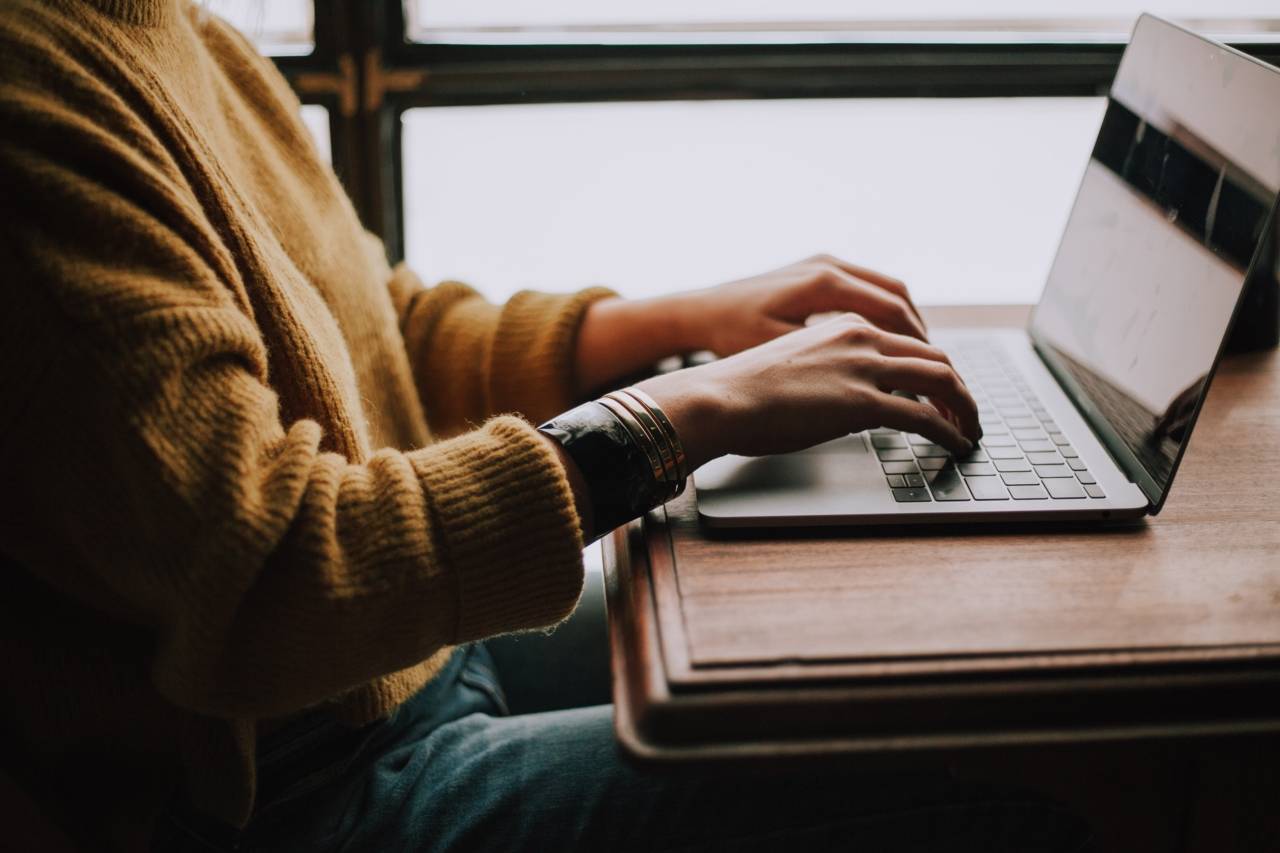 There is no well-defined functional scope for a DXP, and there is a mix of approaches on the market. A good starting point for defining the functional scope of a DXP is what the analysts say.
Gartner* defines it as: "A Digital Experience Platform (DXP) is a well-integrated and cohesive set of technologies designed to enable the composition, management, delivery and optimization of contextualized digital experiences across multi-experience customer journeys."
Forrester takes a slightly different view and defines it thus: "A platform that provides the architectural foundation and modular services for developers and practitioners to create, orchestrate, and optimize digital journeys at scale – to drive loyalty and new commerce outcomes across owned and third-party channels."
In our guide (also available as an eBook download The Five Main Features of a Modern Digital Experience Platform), we share five important Digital Experience Platform features and capabilities. These DXP features include:

1. Content Management
2. Web Management
3. Personalization
4. Digital Commerce
5. Development

We believe that a modern DXP needs to be composable to support your digital transformation with just the relevant modules for your current needs. This composability enables you to upscale and extend your solution at later phases of your transformation and growth. The additional advantage of this DXP feature is that it allows you to stagger your investment as well as phase your digital strategy.
Content Management
Naturally, content sits at the core of experience. And customer experience must be at the heart of your strategy. Your brand is the customer experience that you build around your products and services. Therefore, your DXP must enable you to manage all types of content, deliver targeted and personalized content to any channel and create engaging, relevant and rich digital experiences for multiple audiences. Content management is a key DXP feature and an important factor in the decision-making process.
Your content is only as good as the ease with which you make it available – and findable – to your customers. This is B2B digital transformations often revolve around reinventing the search function of the site. Product searches can be challenging in B2B because manufacturers often have many thousands, if not hundreds of thousands, of SKUs. A DXP capability that is indispensable in this regard is a backend powerful and flexible enough to ingest and then segment these SKUs.
A global leader in industrial adhesives deployed its digital experience platform to absorb the contents of its entire PIM, making search native to the technological environment – and dispensing with its PIM vendor and licensing fee in the process. Some DXPs offer product management as a native modular feature. In both scenarios, manufacturers can run and scale an extremely detailed search function, personalized for their industry and the prevailing laws and regulations in their geographical location.

Web Management
Marketers must have the ability to create and manage multiple websites, in multiple languages, without being dependent on developers. Adam Healey, Head of Digital Projects at Essilor, knows a thing or two about that, technically deploying new country websites in less than two weeks. He says: "Our DXP enabled us to adapt and scale a website that is forever growing, iteratively improving, for every country within our global architecture."
A crucial aspect of this is content delivery. The markets are notified when new content, new product pages or a campaign landing page are available from the content library; the web masters or product owners can quickly localize this content which is then multi-positioned on a content subtree. This adaptable DXP capability allows companies to effectively manage multiple website channels.
What is just as common is that B2B brands have too many sites – or more accurately, too many platforms and systems on which these sites are run. As businesses expand internationally or through acquisition, they spin off ad hoc sites or "rebrand" existing ones. More often than not, each of these satellite sites has its own design language, navigational structure, or even product information.
This was the experience of Bott, a developer and manufacturer of van racking, workplace storage and workstation systems. The B2B business had enjoyed rapid growth thanks to a business model that relied on a broad ecosystem of subsidiaries and export partners. It operated across 30 sites. This fragmented the customer experience and made content updates time-consuming and prone to error.
Bott re-platformed to a DXP that had the capability to run its many multilingual sites from a single instance and integrate seamlessly with its core business systems. Anja Estler, head of online marketing at Bott, says: "I want to log into one system and update the sites just once, not 30 times, all in one system with one UI. Our DXP can do that for us – and more."
Personalization
To further optimize the customer experience, businesses need to deliver the most relevant content or product recommendations to their target audience or individual users in real time. A DXP needs to capture users' preferences and deliver highly relevant content and product recommendations, or present specific content or products based on the user's IP address, geographic region, device or persona.
Whether personalization is implicit or explicit, you can gather insight and develop your targeting strategies to further improve customer engagement as well as leverage the data across the business. Done right, you will be rewarded with a tighter relationship with your audiences. Their experiences will be more streamlined and engaging, resulting in higher levels of sales and recurring purchases along with greater customer loyalty.
A leading manufacturer of heating, ventilation, and air conditioning products, Atlantic France, deployed personas, or what it calls "typologies", to transform the experience and workflows of its customers. First, Atlantic France replaced a total of 10 sites by a single installation of its DXP. Unlike Bott, it did not consolidate across different markets but created a single site for all Atlantic France products. The same solution to a different problem, supported by the key DXP feature of backend extensibility.
Next, Atlantic France leveraged another DXP capability: the power and flexibility to segment.
Content visibility was segmented "horizontally" into three levels. At the first level, content is open and accessible; at the second level, it is visible to everyone but not accessible to everyone – a PDF with product specifications, for example: you can see that it's online, but to open it or to email it to a customer, you have to log in. The third level of visibility is content targeted to specific persona and only available upon login.
A "vertical" segmentation of the Atlantic France backend creates custom content and relevant customer experiences for as many as 10 personas. These are the distributors, architects, developers, and product installers that are part of the Atlantic France sales and partner network. Before the product sites were consolidated on a DXP, an installer working with several product categories (electric towel rails, heat pumps, air conditioning) had to go from site to site to download product specifications and installation manuals. For a distributor offering the entire Atlantic France assortment, the experience was even more fragmented. Now they go to one environment, with a single log-in.
Nhu Vu Ngoc, Head of Digital B2B for Atlantic France, says: "We redesigned the site to talk to our different target audiences with one voice, yet tailor content specifically to each. This was a complex balancing act executed very effectively in our DXP."
E-commerce
There are several reasons why your e-commerce module should be a native DXP feature. One is that the user experience should be as frictionless as possible for both you and your customers. Another is that all discrete e-commerce solutions focus too narrowly on the sale, and not nearly enough on the origins and aftermath of every purchase: the customer experience.
B2B sales models come with specific requirements that go beyond B2C workflows, with purchasing scenarios varying between industries or even geographies. Make sure your DXP is equal to that task and can deal with complex pricing and product hierarchies and be seamlessly integrated with your existing business systems such as ERP, CRM, and PIM.
A pivotal DXP capability is to be adaptable enough to go beyond the B2B, B2C, D2C, and B2C2B models because "on the ground" a lot of businesses are leveraging features of each. The landscape of business practice is changing as rapidly as the technologies to support it – a DXP at the crossroads of this change will make your solution future-proof.
Development
Your choice of DXP is in many ways a trade-off between best-of-breed and what should be core to your platform to facilitate development.
If your e-commerce functionalities are built with a different code than the DXP to which they have been integrated, you are introducing pain points in your development projects. You want your own experience to be as frictionless as that of the customers that use your online sales channels.
The other aspect of successful development is the cloud. You want your development team to be able to work independently without affecting the editorial process.
Xavier Gallego, Head of IT and Digital Projects at Visit Andorra, attests to this: "Normally we have more than one project rolling, sometimes we have four or five developers working on different projects. With cloud hosting it is easy to have different versions, to create a branch of the development and to merge this branch, to send links, to test different things with the Andorra teams. And to deploy whenever we like."
A crucial DXP capability is to keep adding capabilities – so when you are looking for a Digital Experience Platform also pay attention to its direction of travel. Do the recent updates align with your strategic roadmap? Engage in dialogue with the vendor to see if the requirements you can see coming over the horizon are also part of their development pipeline. An unchanging technology is an obsolete technology, so look under the hood not just of the DXP features but also of its vision of the future.
The future belongs to composable architectures and solutions
With COVID-19 having made us all reassess and refine our future business, your DXP needs to be adaptable, synchronizing and orchestrating content, e-commerce and personalization to create a 360° customer experience. In implementing a DXP that is agile, modular, and designed for innovation, you can accelerate your digitalization and ensure that your business prospers.
Click on the link below to download the eBook "The Five Main Features of a Modern Digital Experience Platform"
*Gartner, Magic Quadrant for Digital Experience Platforms, Irina Guseva, et al, 26 January 2021
Why you need your DXP to be composable to support your digital transformation
5 Main Features of a Modern DXP
This eBook describes what we believe is core to a DXP, and covers many of the points above through these features: Content Management, Web Management, Personalization, Digital Commerce and Development
Download eBook now!