Tribal Agency Named Ibexa Partner of the Month for March
28/02/2023, 15:29
| 4 Min read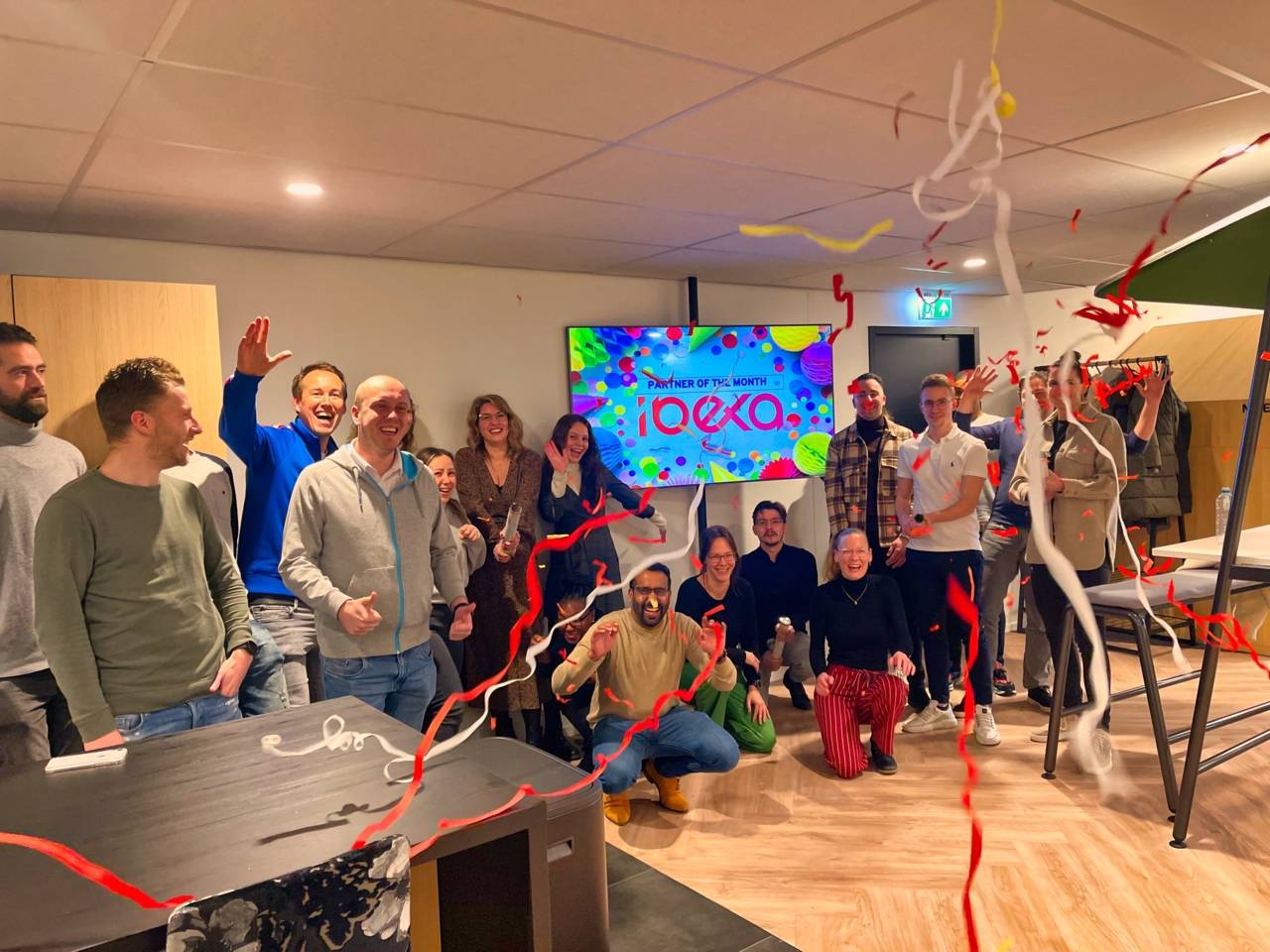 Ibexa DXP has long been a cornerstone of digital transformation in France and Germany, but the neighbouring Benelux economies have been slower to leverage the benefits of Digital Experience Platforms.
This is all set to change.
In January of this year, Ibexa welcomed the first Dutch digital agency to its ecosystem of partners. Tribal Agency was founded in 1999 and is based in the south of the Netherlands. Its Director of Business Development & Clients, Simon Kriek, is excited about the collaborative future with Ibexa DXP.
"As the first partner in the Netherlands, we are immensely proud of this new partnership with Ibexa," he says. "Working with Ibexa DXP makes us more scalable and can answer our customers' complex and technical issues even better."
Tribal Agency is our Partner of the Month for March.
Tribal is a full-service internet marketing agency with 35 in-house specialists in multidisciplinary client teams. One of its core services is digital marketing, which encompasses strategy, data & analytics, CRO, social, and search marketing. In addition, the Dutch agency also offers content marketing services, such as webinars, video marketing, copywriting, and web development services.
"Our clients are mostly larger and internationally operating businesses in the information and technology sectors," says Kriek, "so the overlap and relevance of a DXP solution are obvious – to us anyway."
Tribal's initial focus is on increasing the visibility of DXP technology and the specific advantages of Ibexa to the Dutch B2B market.
Sean Vermond, Tribal's Brand & Marketing Consultant, explains the context. "We see in the Netherlands that B2B companies are beginning to transition away from different WordPress-type systems towards a single, headless CMS. Of course, some businesses are very advanced, but most aren't there yet and are slowly starting to orientate. It's like: 'All right, which way do we go?'
"This is where Tribal and Ibexa DXP must interact with them to answer this question because most B2B businesses needing to transition look no further than a headless CMS. Ibexa offers a lot more. But to create that understanding in a Dutch context requires work."
It is no coincidence that Tribal is spearheading this change. "Our curiosity and ambition drive our continuous search for new tools and solutions to help create growth for Tribal Agency and our clients," Kriek explains.
Tribal recognised the need for a headless solution as its clients were coming up against the limits of their WordPress-based websites. "We also noticed the trend in the CMS/DXP market for more personalised and contextualised digital experiences," Kriek adds. "This includes a greater emphasis on integrating data and analytics to understand better user behaviour and preferences, as well as a focus on omnichannel experiences that seamlessly blend the online and offline worlds."
Tribal considered Drupal and HubSpot CMS before being introduced to Ibexa DXP. "And from that point, we quickly evaluated to where the partnership between Tribal Agency and Ibexa was formed," says Kriek.
Ibexa DXP is a newcomer in the Netherlands, but Tribal quickly recognised its strength and potential. "First of all, Ibexa has a powerful and mature product with many technical capabilities on one of the better frameworks: Symfony. This will enable Tribal to take the development of complex sites and web shops to the next level."
Case studies and demos of the system further convinced Tribal that Ibexa DXP was the right direction to take.
"We saw that Ibexa's unique strengths among DXP competitors include its strong focus on personalisation and segmentation, its built-in marketing automation and analytics tools, and its flexible and modular architecture allowing easy integration with other systems and platforms."
Ibexa's partnership with Raptor's Customer Data Platform also caught Kriek's eye. "This something that we easily can introduce to our clients," he says.
Backed by four Ibexa-certified developers, Tribal has launched the partnership with a series of co-marketing activities via social media, its clients, and external platforms to create more brand awareness for Ibexa DXP in the Netherlands. "This is a really nice journey," adds Kriek.
He believes the Dutch market is ready for change, and Tribal/Ibexa DXP are uniquely qualified to deliver this change.
"We are getting this message out there. In April, we are co-hosting a webinar to reach our clients and attract potential new clients. We shall also attend the Emerce B2B Digital conference in May, where Koen [van Dillen, Ibexa Benelux Country Manager] is one of the keynote speakers.
"We strongly believe in the co-marketing and co-sales that Ibexa has set up. This was one of the most important criteria for choosing Ibexa DXP. Together you are stronger! And we want to expand this even further in the coming years.
"Then projects will come naturally," Kriek concludes.
Ibexa Global Partner Program
Partner with Ibexa
In a world all about delivering excellence in digital customer experiences, you can build new revenue opportunities, create memorable experiences and turn your clients into digital champions with Ibexa's trusted and open Digital Experience Platform (DXP).
Read more