Smile: Ibexa partner of the month for November 2020
02/11/2020, 11:04
| 3 Min read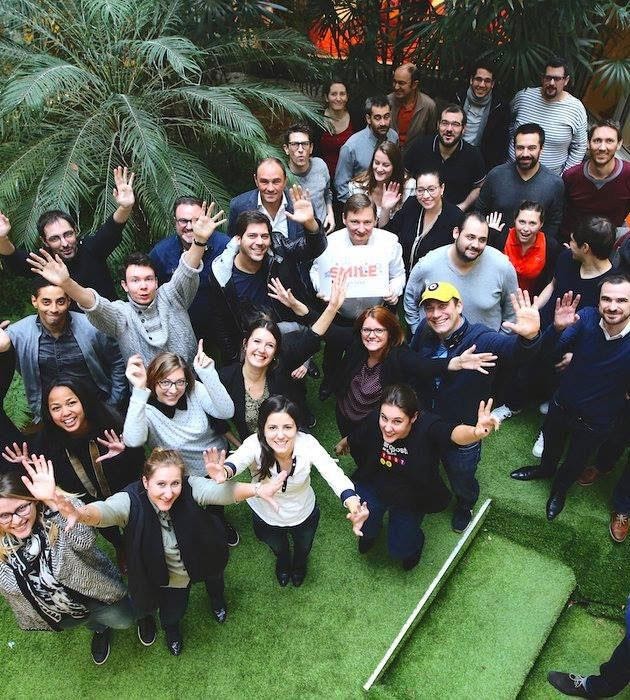 Digital experience makeover goes more than skin-deep with Smile and Ibexa
Ibexa was always going to put a smile on the face of Europe's leading expert in open source solutions ­– and its relationship with the French agency and Ibexa Silver Partner Smile dates back to 2004. Among its 1,700 employees – or 'smilians' – Smile deploys a 50-strong skills team specialised in Ibexa technology, working out of production centres in Morocco and Ukraine, as well as for its network of agencies in France, Benelux and Switzerland.
Smile has been the technical partner on a number of significant Ibexa projects; the most extensive to date was for Groupe Crédit Agricole. The French financial giant needed to extend its corporate site with a shareholder portal as part of a group strategy to re-position its messaging. Smile implemented a strategy of retaining tens of thousands of published pieces of content in a vastly expanded landscape of data, which include a news feed, 11 thematic content channels and an intranet hub. The shareholders sites were launched in 2017 and there are now several dozen maintained by Smile.
Leading on from this successful collaboration is an ambitious project to overhaul the corporate and brand sites of Pierre Fabre, the French beauty and skincare group. Maxence Blanquart, a pre-sales consultant at Smile, explains the background to this latest venture.
'Pierre Fabre selected the Ibexa Digital Experience Platform for the huge task of building new sites – and a more differentiated identity – for its nine brands. Ibexa reached out to us and pre-selected Smile to submit an RFP. And I am happy to say that Pierre Fabre chose us to partner with Ibexa on this project.'
The Pierre Fabre name may not be well-known but its ranges of beauty products are household names in France, where they are sold mainly in pharmacies. One aim of the project is to extend the B2B business model of distributing to pharmacies (and there are 75,000 of them in France) to a D2C model with the new brand sites offering a more premium customer experience.
Almost 70% of Pierre Fabre's annual €1.4bn turnover in dermo-cosmetics is international, which means Ibexa DXP has to support many different sites across multiple markets and languages. The challenge is to create a core identity for the group that resonates with all its brands, from skin care best-seller Avène, to the Klorane botanical range, the Elancyl slimming solution, and Darrow, a leading dermatological brand in Brazil.
Each of these brands has to have its own clear identity while still recognizably part of the group. Smile is leveraging the modularity of the Ibexa platform to achieve this. 'We'll build the Pierre Fabre parent site,' Blanquart explains, 'and then each brand can use 85% of the same functionality when we develop a model for each brand to make it more personal.'
Smile did something comparable for the publishing house Éditions du Boisbaudry, where seven different sites (for seven magazine titles) were built off a single instance in eZ Platform.
An important requirement for the engagement with Pierre Fabre is to integrate the group's major systems – PIM, CRM, DAM and ERP – with the Ibexa cloud platform. 'Because we're in the cloud, production and development can proceed in tandem,' says Blanquart. 'I cannot see a single downside to that approach, only advantages.'
The advantage for Pierre Fabre is that it has chosen the right technical partnership for its re-branding. The fluidity with which Ibexa connects to core systems and Smile's unrivalled experience with integration projects will synergize to deliver the robustness, simplicity and brand distinctiveness their client is looking for.
If you have a digital project you'd like to discuss with Smile you can reach out to us here.
Businesses need DXPs to respond to change, and to invent the disruption of tomorrow
The Three Pillars of Successful B2B Digital Transformation
B2Bs have to be bold and inventive to disrupt their own business models, read how to be successful in our eBook. If you are struggling with your B2B digital transformation efforts, why not reach out to us to discuss your project.
Download eBook