Kaliop is February's Ibexa Partner of the Month
01/02/2022, 11:52
| 3 Min read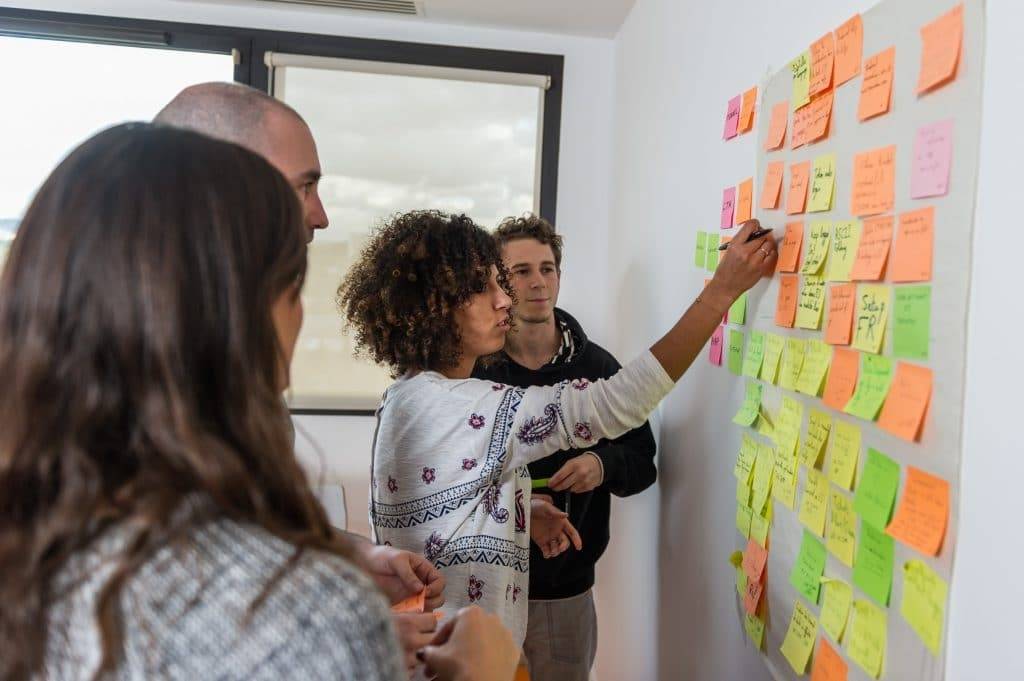 Since the start of its collaboration, the French digital agency Kaliop has built more than 100 multi-sites with Ibexa technology – the equivalent to more than 1,000 websites.
The partnership goes back all the way to 2005, and Emmanuel Valluche, Head of Digital Consulting at Kaliop, singles out the staying power of Ibexa as one of its biggest strengths, alongside its robustness. "Longevity and reliability," she says.
Of Kaliop's 200 employees, 90 work with Open Source PHP solutions of which 15 are certified Ibexa developers experienced on the Symfony framework on which Ibexa DXP is built. "We carry out the training offered by Ibexa, organize internal workshops dedicated to Ibexa and collaborate and communicate on a specifically created Ibexa Slack channel," says Valluche.
Kaliop's goal is to create "exponential business value" for its clients, and it leverages Ibexa to deliver that; the agency is our Partner of the Month for February.
As one of France's most high-profile digital achievers, and with annual sales of €16m in 2020, Kaliop deploys a host of market solutions to help organizations create impactful digital experiences. The unique quality of Ibexa DXP is its content tree structure, "one of the best on the market," says Valluche.
The other Ibexa DXP "sweet spots" are its full Symfony framework. "This makes it easy to develop custom features and reuse community bundles," says Ramstein. Kaliop clients also like that they can have a CMS, e-commerce functionality and (soon) a PIM solution with a single technology.
The Ibexa content migration feature is relevant as Kaliop is helping many of its clients move from legacy eZ platforms to Ibexa DXP. "This is part of that longevity I mentioned: the possibility in Ibexa to maintain and evolve websites over many years We have had the opportunity on numerous occasions to carry out this type of migration successfully for our customers and have developed a methodology and bundles that allow this phase to be accelerated with a very satisfactory level of quality," Valluche adds.
Flexibility is also a selling point. "The website configuration and user policies in Ibexa are very precise, yet they can adapt to every situation."
A couple of the most fascinating reference sites for the Kaliop/Ibexa synergies in the private sector are Essilor and the Manger Bouger ["Eat and Move"] health campaign from Santé Publique de Franc.
The French manufacturer Essilor faced a branding challenge. Although it is the world's largest producer of ophthalmic lenses, it is not a household name for the millions of people who wear its products. Kaliop re-oriented the sites for its European markets towards a B2C2B marketing channel on Ibexa DXP. It did this by creating a customer journey that educates the end-user on the many types of Essilor products available, and gamifies his or her choice of lens which can then be shared with the opticians that are part of Essilor's distribution network – and its actual customers. As a result of the relaunch, opticians are seeing significant increases in footfall.
"The Manger Bouger site is very popular and attracts millions of visitors a month," says Valluche. "The site is full of tips on healthy eating, exercise, advice on alcohol intake, how much salt is too much salt, the different fats we eat and so on. Huge. The content changes all the time, and this is where Ibexa DXP excels: it is extremely user-friendly for editors."
Simplicity and coherence were also crucial deliverables for a site aimed at the general public. "But it's the kind of simplicity that takes hard work and the right technology platform," he says.
Valluche agrees with Ibexa's focus on B2B and e-commerce; it is what the market is looking for right now, he says.
"A DXP that goes far beyond a CMS is without doubt the most relevant solution for clients that want to see more and more return on their investment. They want their DXP to do a lot of heavy lifting while giving access to APIs to integrate and customize where they need to.
"And that is the Ibexa way," Valluche concludes.
Ibexa Global Partner Program
Partner with Ibexa
In a world all about delivering excellence in digital customer experiences, you can build new revenue opportunities, create memorable experiences and turn your clients into digital champions with Ibexa's trusted and open Digital Experience Platform (DXP).
Read more