Inviting Nominees for the 2023 Ibexa Partner Excellence Awards
07/11/2022, 06:01
| 3 Min read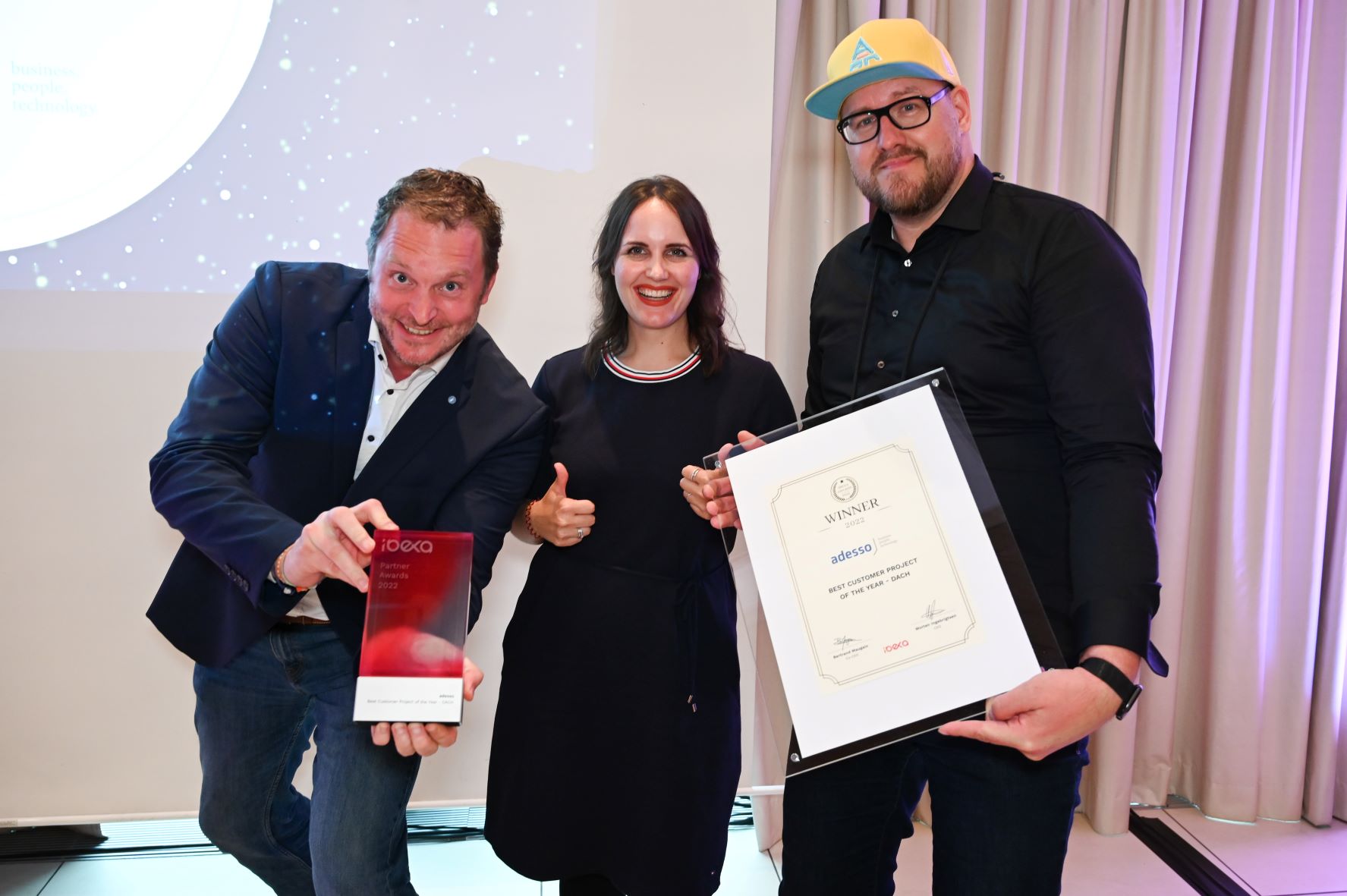 Finally, after the disruption of the pandemic lockdowns of the past few years, we shall again be hosting our in-person annual International Partner Conference at the end of January in Málaga, Spain. It's a time where we shall get together, for Partners to get certified, discover what's new in Ibexa and of course, to celebrate digital experience excellence which we recognize via annual Partner Excellence awards.
Compared to previous years we have made a few small changes to the awards categories for which we invite nominations from our customers and partners, as well as our own employees, to say which partners - from either the business and technical sides (or both!) - and customer projects should be singled out and celebrated.
Don't hesitate in making your nominations as there's just a few weeks available for you to cast your votes for these prestigious awards. Tell us why you consider these Ibexa Partners and their projects to be deemed worthy winners (and of course, we welcome entries from Ibexa Partners themselves), and what was particularly successful and special about the digital experiences that were created using Ibexa technologies.
We have nine awards to honor our partners and their customers, six of which are open for your nominations. Enter for as many categories as you like, from one to all six. Ibexa New Partner, Ibexa Partner of the Year and Ibexa Honorary Award will be selected internally by an Ibexa panel of judges.
The shortlisted finalists in each category will be revealed on the Ibexa Blog in early January. Winners will be announced during the Ibexa Partner Conference on January 26 and 27, 2023.
The deadline to submit nominations is December 07, 2022
Here are this year's categories - the first five of which you can submit nominations for:
1. *NEW FOR 2023* BEST INTEGRATION OF THE YEAR:
This award goes to the person or team that has integrated Ibexa DXP with other business systems and demonstrates exceptional value to the customer.
2. CO-MARKETER OF THE YEAR: This award goes to the person who has set an example by publicly supporting, championing, and recommending Ibexa with advocacy activities. These include innovative campaigns, blogging, being an active member of the Ibexa Community and presenting Ibexa in podcasts, webinars or at events.
3. BEST MARKETING CAMPAIGN OF THE YEAR: This award is given to the joint marketing activity with Ibexa by an individual or team that has resulted in building awareness and has delivered the greatest business outcome.
4. BEST CUSTOMER PROJECT OF THE YEAR: This is awarded to an outstanding project that has delivered exceptional customer experience using Ibexa Platform.
5. BEST CLOUD PARTNER OF THE YEAR: This award is given to the partner who has best leveraged Ibexa Cloud and helped its customer accelerate their development and deployment process.

The following will be awarded by a specially convened Ibexa Awards Panel and are not open for being nominated for.
6. IBEXA NEW PARTNER OF THE YEAR: This honor is awarded to the partner who has joined the Ibexa partner ecosystem in the past 12 months and has demonstrated commitment through certification, engaging prospects and delivering a first project built on Ibexa DXP.
7. IBEXA PARTNER OF THE YEAR: This prestigious award, Ibexa Partner of the Year, is chosen based on its fantastic financial performance and its ability to create outstanding customer-centric digital experiences over the past year.
8. IBEXA HONORARY AWARD: This award will be given to the individual or team in recognition of the outstanding achievements they have made, demonstrating innovative implementations and a long-term commitment using Ibexa technology.
We encourage you to speak up now and vote for your favorite partner and/or project.

We also invite our Partners to register for the Ibexa Partner Conference (please note, dear Ibexa Customers we shall hold customer specific events for you later in the year).
Free to attend, the Ibexa Global Partner Conference is the perfect opportunity for partners become Ibexa Sales and Technically certified, discover new customer stories, learn about what's coming up over the next year with an exclusive session on Ibexa DXP's latest release and roadmap, and of course it's an excellent forum for you to mingle and network with the Ibexa team and your peers.
Ibexa Global Partner Program
Partner with Ibexa
In a world all about delivering excellence in digital customer experiences, you can build new revenue opportunities, create memorable experiences and turn your clients into digital champions with Ibexa's trusted and open Digital Experience Platform (DXP).
Read more