Infinitum Digital Named Ibexa Partner of the Month for September
01/09/2023, 07:21
| 5 Min read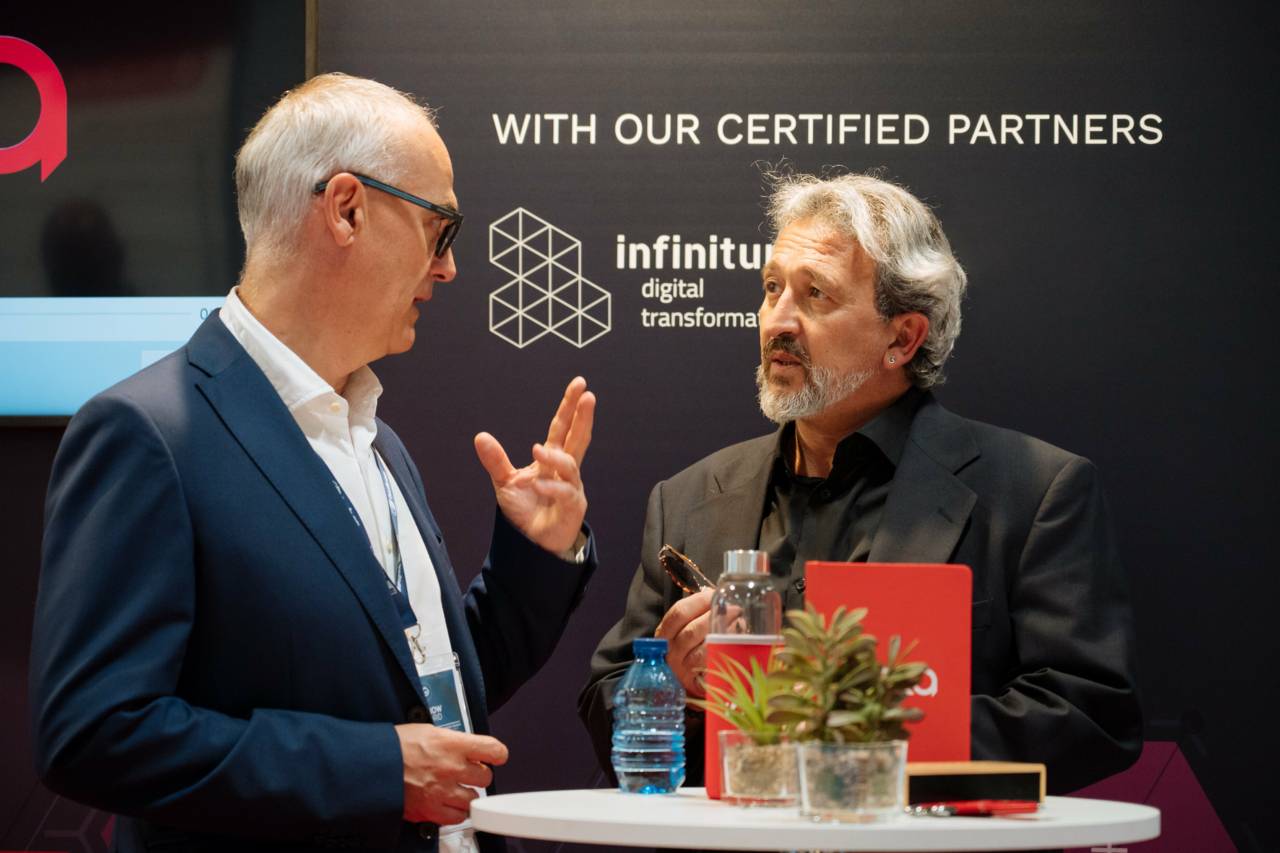 The Spanish digital agency Infinitum Digital have worked with Ibexa for many years and is our first, and (so far) only Gold Partner. "We are very committed to this partnership. Seven of our developers are Ibexa-certified, three of them at the highest possible level explains Infinitum Digital's General Manager - Alex Net.
Infinitum Digital is Ibexa's Partner of the Month for September.
"We have a wide customer base, but we specialize in three areas: the public sector, higher education, and tourism – and we have implemented flagship projects with Ibexa DXP for all these sectors."
The reference in the public sector is Barcelona de Serveis Municipals where Infinitum Digital integrated more than seven legacy systems into Ibexa DXP to create a content hub for an employee experience portal.
We already mentioned UNIR, the Spanish university at the forefront of digital transformation. As part of the PROEDUCA Group, UNIR offers more than 300 university degree courses to Spanish speakers in 90 countries. Approximately 60,000 students regularly access the site for course content managed and curated 24/7 by 110 publishers.
"You can see why UNIR needed a technology platform that was incredibly robust and flexible, and this is what it found in Ibexa DXP," says Alex.
He singles out the integration of three legacy Learning Management Systems (LMS) as possibly the biggest gamechanger for the virtual university.
"In the legacy set-up, pieces of identical content had to be pushed separately for each existing LMS solution. Now, it can be distributed just once across the LMS solutions from the Ibexa backend, saving UNIR publishers a lot of time."
In recognition of the fantastic work with UNIR, Infinitum received the Ibexa Partner Award for Spanish Customer Project of the Year. Alex explains that "We are of course very happy with the recognition, especially as the UNIR project is such a great example of where Ibexa DXP excels and in what ways Infinitum leverages the platform to help solve complex problems for our clients."
Another Infinitum Digital client in higher education is the Universidad Alfonso X El Sabio (UAX), a private university based in Madrid. "Alfonso X needed a content repository of course but the emphasis was more on future-proofing – on using a single instance of Ibexa DXP to consolidate acquisitions."
Infinitum Digital has recently completed such a project. Claudio Galeno offers vocational health training in nine centres across Spain. A new site with a fresh corporate image was integrated with Alfonso X site on Ibexa DXP.
"The business model of Alfonso X is to make more strategic acquisitions and consolidate them on Ibexa. In fact, we are already working on the next integration for them."
The Infinitum Digital reference in tourism is visitandorra.com – the site of the Andorra Tourist Office, a lively showcase of what the Principality has to offer to many types of visitors. "However, we can take the personalization much further, and we are working with Andorra on a proposal to implement Ibexa CDP (Customer Data Platform) and Ibexa Experience to do just that."
Alex regards personalization as the biggest challenge and opportunity in B2B.
"Tourism is a fantastic use case for personalization. You are talking about people who come from northern Europe, from Barcelona, from all over, with diverse cultures, different interests – and these are your segments.
"If you want to provide a good customer journey, you must adapt, you must personalize, and you must provide relevant content for these different segments. This is a thing that we are really obsessed about."
To Alex, personalization is much more than a technological must-have. "For me, this is a wrong or at least limited approach," he says. "Tools and technology are particularly important, but knowing what to do with the technology, knowing the customer journey,
what the pain points are, and how to apply personalization to remove friction for the customers – this is the key."
Ibexa and Infinitum Digital are on the same page about personalization. Together we are putting in a lot of pre-sales work to deepen their understanding of how best to leverage personalization for customers and prospective customers.
Ibexa is a trusted partner and tech provider for the Barcelona Chamber of Commerce, and through Infinitum Digital we have been able to segment the companies with whom to engage in dialogue. "And that dialogue really is a conversation, not a sales pitch," Alex emphasizes. "We invite a group of say 10 companies for lunch – and talk, share our experiences, our frustrations, the key trends we are seeing."
Another partner for the B2B market is AMEC, a local association of industrial businesses that provides advice to companies that want to internationalize in Catalonia.
"These close partnerships help us to make granular decisions about whom we approach. It is how we personalize the process of building trust."
The counterpart of AMEC and the Cambra de Comerç de Barcelona for higher education is Crue-TIC, which advises Spanish universities on digital transformation and technologies. "What Ibexa DXP and Infinitum have done for UNIR and Alfonso X is a story we are keen to spread, and our relationship with Crue-TIC gives us insight into a sector where we see a lot of opportunities." On 10 October Crue-TIC will host their annual technical conference where universities throughout Spain are invited to attend.
Alex is particularly happy about the way Ibexa endorses his vision and has teamed up with Infinitum to make this personalized marketing approach a success. "An astounding success really," he says. "We are getting a lot of positive response through very well targeted campaigns."
"We have confidence in our own abilities and really believe in Ibexa DXP. When you have that, you do not need to go for the hard sell. What customers notice is that confidence, and the trust Ibexa and Infinitum have in each other. That's worth 100 PowerPoints!"
Ibexa and Infinitum Digital will be exhibiting and presenting Ibexa DXP at TIS - the Tourism Innovation Summit in Seville from 18 – 20 October. If you would like to find out more about the event where technology meets tourism, then you can visit the official event page where early bird tickets are still available.
Ibexa Global Partner Program
Partner with Ibexa
In a world all about delivering excellence in digital customer experiences, you can build new revenue opportunities, create memorable experiences and turn your clients into digital champions with Ibexa's trusted and open Digital Experience Platform (DXP).
Read more