Fork is Ibexa's April Partner of the Month
01/04/2021, 16:57
| 3 Min read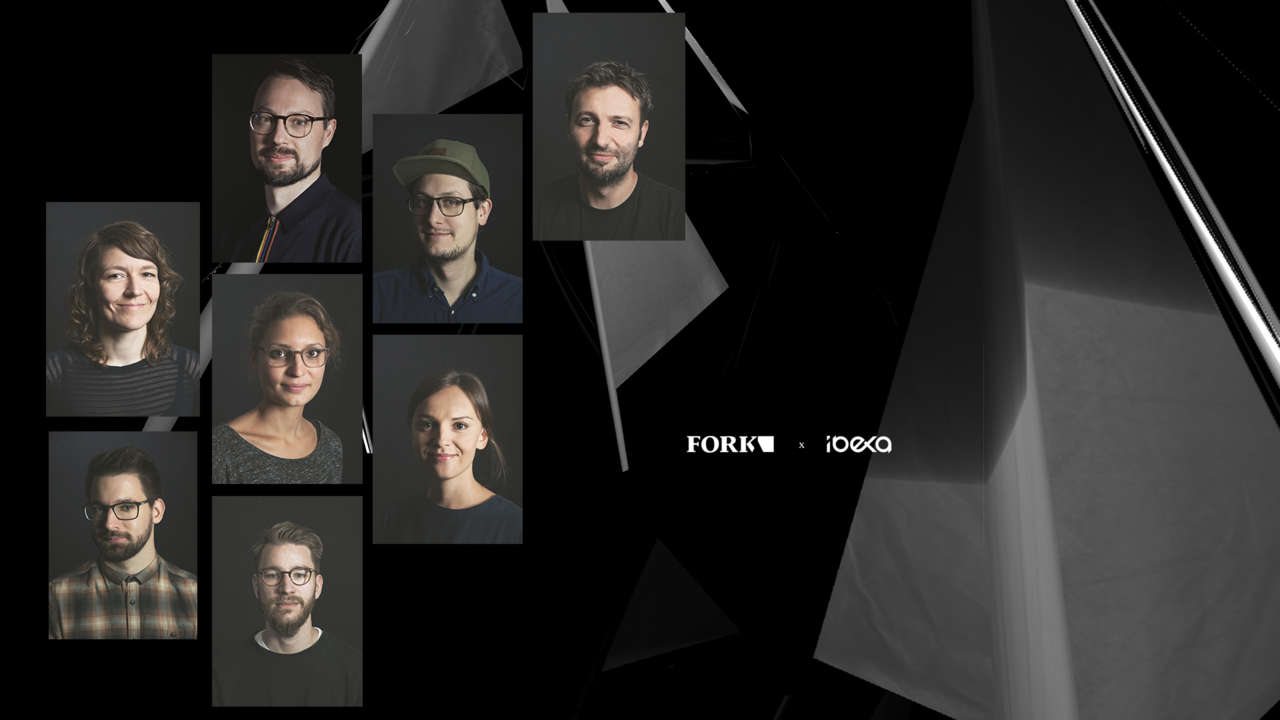 Fork is an agency for all aspects of digital life. Always starting at the intersection of design and technology, the company creates digital experiences and engineers tailor-made systems for clients big and small. The agency that is located in three German cities – Hamburg, Cologne and Berlin –celebrates its 25th anniversary this year. Instead of looking back, however, Fork prefers to focus on the future.
"There are a lot of fields where Ibexa and Fork can grow together," states the agency's CEO Dominik Exposito. "Customizing solutions to the goals of our clients and the needs of the end customers", is where he sees synergies and connections with Ibexa. "At Fork, we create sustainable experiences that aim to win the hearts and minds of our audiences", he continues, "and this is where Ibexa comes into play." Fork's approach echoes the Ibexa philosophy to always learn from the market, and change as customer needs change.
Fork is our Partner of the Month for April.
For Fork, Ibexa architecture was a real game-changer
The German agency has joined the fold recently, with Fork and Ibexa having one major project under its belt: the relaunch of Spielwarenmesse, the world's largest trade fair for toys.
Sascha Zimmer, Fork CTO, explains the background. "Over the past five years, we helped our clients evolve their digital ecosystem. As in many other projects there came the point where fundamental changes were necessary in order to systematically extend the digital reach of the trade fair." Advancing from a typical content management system to a Digital Experience Platform (DXP) was a real game-changer. Enter Ibexa.
"After evaluating workflows, content, a headless approach, as well as many other aspects", says Zimmer, "it became clear that Ibexa was offering exactly what Spielwarenmesse needed. Moreover, Ibexa enabled us to build a radically customer-centric solution."
The Spielwarenmesse business model is about much more than the trade fair itself. The new site moves effortlessly between different stakeholders – exhibitors, visitors, media – at different stages of the trade fair business cycle: before, during, and after the event. The modular and component-based front end of the Ibexa DXP-platform, in conjunction with its API-first principles and headless capabilities, are providing the digital ecosystem of Spielwarenmesse with the agility and flexibility it needs – for now, and in the future.
For Fork, this is what really sets the Ibexa DXP apart. It's the "honesty" of the Ibexa architecture that appeals to Mr. Zimmer. "I think there are a lot of products out there that talk the talk in terms of using APIs, of being GraphQL-ready. But sometimes that's not really honest, because it's something they just put on top. The architecture in it isn't really done for GraphQL or API communication."
Ibexa, on the other hand, is built on Symfony, making it an open platform, with an administration interface that works with its own API as part of the core. "It comes with great flexibility, allowing us to realize our ideas, that's what we love about it!" Zimmer continues. Another advantage of the flexibility of the Ibexa DXP is that it enables you to develop new sales channels, and be ready for channels that do not yet exist. "Nobody knows what the future brings, we therefore need products that are adaptable and grow with the needs of our clients. That's one of the major benefits of Ibexa, I think.", Zimmer summarizes.
Flexibility – both in terms of technology and pricing options – is a strong argument for Ibexa. That's why Fork can envisage deploying Ibexa in many future projects. "Each client is unique and comes with individual requirements, which often also change over time," says Exposito, "and with Ibexa we can develop a technical solution that perfectly meets current needs and can grow with our clients' business."
Like to find out more about how Fork could help your company accelerate your digital projects? Visit their partner listing on our site for more information or send them an email at business@fork.de
Ibexa Global Partner Program
Partner with Ibexa
In a world all about delivering excellence in digital customer experiences, you can build new revenue opportunities, create memorable experiences and turn your clients into digital champions with Ibexa's trusted and open Digital Experience Platform (DXP).
Read more