Aplyca: Ibexa Partner of the Month for October 2020
01/10/2020, 12:53
| 4 Min read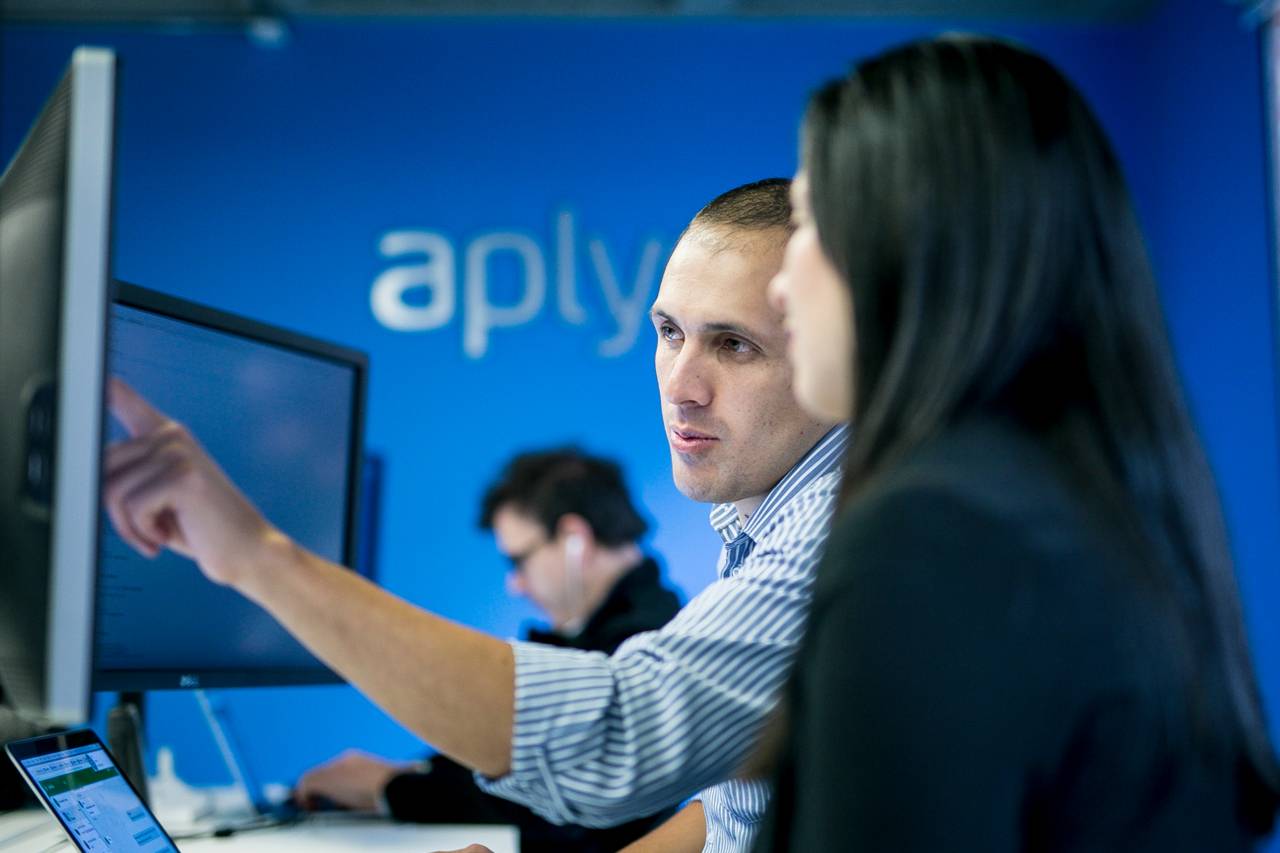 Aplyca: Ibexa Platinum Partner Offering DXP Services to Digital Agencies
This is an exciting and transformational year for Aplyca, the web development firm and Ibexa Platinum partner from Colombia. It won the eZ Honorary Award for 2020 and changed its business model for how it leverages 15 years of experience with Ibexa technology.
"We are adopting an agency-only model for our operations outside Colombia," announces Felipe Jaramillo, founder and CEO of Aplyca.
This formalizes what has been the growing focus of Aplyca for a number of years; the Bogotá-based firm has already delivered multiple Digital Experience Platform (DXP) projects for 15 agencies, and 70% of its North American work is agency-based.
"This business model makes sense for us, and for the agencies that come to us," says Jaramillo.
Aplyca's agency partners are divided into three categories: consulting partners that advise clients on digital transformation; digital agencies that tend to specialize in marketing; and development agencies that lack the skills and experience to expedite a complex DXP implementation within a timeframe acceptable to its clients.
"Clients have built up a relationship of trust with their agencies or consultants – but those agencies are not able to develop a DXP," Jaramillo explains. "You cannot fast-track 15 years of experience with a technology as rich as Ibexa's, and that is something we bring to the table. So the agencies are dependent on a company like ours. The main advantage for them – but also for Aplyca – is that we do not compete with them on their local markets. We will not work with the clients directly."
Some agency partners leave it up to Aplyca to choose the right DXP technology (the choice always falls on eZ Platform); others approach Jaramillo and his team when they have determined already that Ibexa is a good fit for them.
Few partners have had a longer and deeper experience with Ibexa than Aplyca, which was the first to achieve Platinum Partner status in the Americas. In its 15-year-long collaboration with Ibexa, it has delivered more than 100 projects for multiple verticals, both B2C and B2B, for many of Colombia's best-known organizations as well as its network of agency-partners. "We recently certified six new Ibexa developers," adds Jaramillo, "and now have world's largest certified eZ Platform v3 team."
The association with Ibexa – then eZ Systems – began in early in 2005. "Early versions of eZ were making waves in the Open Source community," recalls Jaramillo. "In 2005, we were moving upmarket as consultants and lacked a platform for challenging, hight traffic sites."
Aplyca looked at other early CMS systems such as Typo3, Plone, OpenCMS and Mambo, a precursor of Joomla, but chose eZ Platform for its robust and innovative architecture. Jaramillo has never had occasion to regret this choice. "Adopting eZ Platform and becoming partners was key to our growth," he says.
"Ibexa is a very solid product in terms of technical capabilities and maturity," he adds. "Combined with a strong business model for providing enterprise support and a vibrant partner ecosystem. This is what allowed us to grow our partnership for over 15 years."
Aplyca's Colombian clients and agency partners outside Latin America like the strong content model of the Ibexa DXP and the robustness of the platform. "Modern architectures are much less monolithic," says Jaramillo, "but DXPs are right-sizing to focus on what they do best and enable integrated experiences. That is their appeal. Also, business logic and code can be easily scalable and reusable."
Two of Aplyca's most important local clients are Grupo Energia Bogotá, Colombia's second largest electricity provider, and Bogotá Chamber of Commerce. Both run multiple, very different sites off a single instance of eZ Platform. For Bogotá Chamber of Commerce, these include its Center of Arbitration and Conciliation, as you might expect, but also Artbo, which runs one of the most prestigious art fairs in Latin America, Bogotá Fashion Week, BOmm (or Bogotá Music Market) and Bogotá Madrid Fusión, which hosts gastronomic fairs among a network of over 15 sites.
"We use Ibexa workflows and permissions," says Jaramillo. "You have group-based, segmented permissions, but you also have overarching visibility for the top-level leader. There are editors in the Chamber of Commerce who have five years' experience with eZ and they can go in and edit any page on this sub tree."
A flagship project with Colombia's largest cinema group was one of the casualties of the Coronavirus pandemic. The launch, planned for May, has had to be postponed until December.
A recent example of an agency-partner project is the B2B site of Dymax, a global manufacturer of adhesive equipment and components. Aplyca delivered a complete multi-region website with front-end, content architecture and backend implementation built on eZ Platform.
Jaramillo expects the new business model to gain a lot of traction. "Ibexa is an attractive choice for the agencies," he says. "Many are aware of the Ibexa heritage."
What Jaramillo likes is that Ibexa looks to this heritage to transform itself. "Ibexa reads market needs and adapts while keeping true to its core values."
This is also Jaramillo's ambition for Aplyca as it launches its new business model and prepares for many more years of success with Ibexa.