Actimage is May's Partner of the Month
02/05/2022, 05:42
| 5 Min read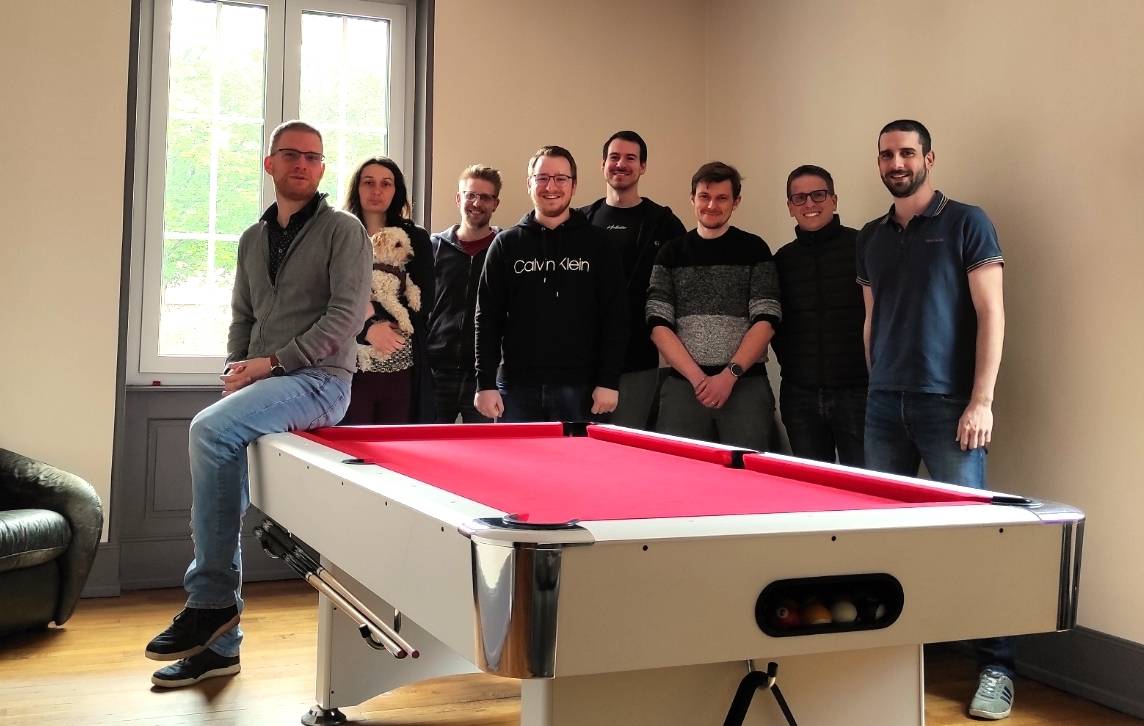 The French company Actimage was founded more than 25 years ago, and now has eight agencies across five countries that share a single vision: to have complete control of the digital chain from R&D and digital strategy through to design, technology, and the cloud.
Of the company's 150 employees, 60 work with Guillaume Dreyer, head of Actimage's Technology division which is responsible for the development of digital solutions.
"A lot of the activity of the Technology division centers around Open Source and PHP-based projects," says Dreyer. "In terms of the tools we use, we have a real core expertise around Symfony framework. This is why we work with Digital Experience Platforms that are based on Symfony, such as Ibexa DXP."
Actimage is our Partner of the Month for 2022.
Its collaboration with Ibexa – then known as eZ – dates back to 2008. "We worked intensively together on more than 20 projects, predominantly for public bodies," says Dreyer, who has been with Actimage since the millennium.
Some of these major collaborations were for the French National Assembly, Ecole Nationale de l'Administration, and the platform that informs the public about the historical monuments from Carcassone medieval city to the Arc de Triomphe and the abbey of Mont-Saint-Michel. "We also completed a range of projects with public housing bodies and local authorities such as the cities of Villeurbanne or La Courneuve," Dreyer says.
Of all these projects completed since 2008, a certain number are still maintained or updated by Actimage, while others might be migrated to more up-to-date technologies.
"We formally partnered with eZ Sytems as it was then for two or three years," Dreyer recalls. "After that we were no longer official partners although we continued to work with the Open Source versions of eZ Publish and eZ Platform."
A committed partnership
In 2021, Actimage rejoined the Ibexa ecosystem as Silver Partner– for a variety of reasons. Dreyer sees enormous potential in how Ibexa DXP is progressing, particularly the "industrialization" functionalities such as Site Factory. The fact that Ibexa DXP is built on Symfony plays to the strengths of the Technology division. "Last but not least we are expanding," Dreyer adds, "and we see a role for Ibexa DXP in supporting that growth."
One of Actimage's largest projects for 2022 – and a reference for its partnership with Ibexa DXP – is the rebuilding of the website for a public agency (which is confidential)/
"It will be a big single portal," Dreyer explains, "but there may eventually be variations towards satellite sites, event sites or thematic sites."
The two priorities of this project – personalization and data privacy – are pulling in opposite directions technologically; this is the challenge of the project.
"In this project, almost all the navigation is built around profiling," Dreyer explains. "From the start, there is a need to know who the person is and to recognize him. According to the to the log-in, to its type, and many other parameters, it is our task to propose a navigational space with a specific information feedback. The overall objective is to provide access to information in a much more efficient way than having the person look for it himself. And so everything is built around this concept."
The constraint for this project and for Actimage's other public clients is a specific context linked to the management of personal data. "We deal with a lot of clients that are sensitive to privacy and to GDPR compliance. Our client has chosen to totally de-correlate personal data from the site; we do everything in an almost anonymous way, following the principles behind "Privacy by design".
The new website is expected to go live in the autumn.
One reason for Actimage's growth spurt is that is has recently become one of the French government's privileged partners. The company has concluded a four-year framework agreement that puts it at the center of all the development and maintenance of digital applications and websites of French ministries, and that of other public agencies directly linked to the government.
Repeatable success
Dreyer and his team are focused on industrialization. "We need to factorize our technical solutions answering similar functional needs. So we'll save a lot of time in development and in maintenance, we'll be more efficient and we'll be able to offer build and run prices much lower thanks to this efficiency."
Ibexa DXP is not the sole technology that can deliver this, but Dreyer believes the platform has the strong potential to make this a success. "Our objective is to get into this industrialization process and to offer libraries and community packages that will be available to other partners as well. In the same way as we do, we will exploit what has been done by others. So the network of partners will allow us to ramp up efficiency and we will contribute to this dynamic group."
At the moment, Actimage has four developers certified for the latest version of Ibexa DXP, but the goal is to have seven or more by the end of the year.
"The partnership is, for us, is very interesting," says Dreyer. "As I said a moment ago, it is the fact of being integrated in this community of partners and experts and being able to draw on this collective experience. We will also contribute to the building of this ecosystem. That's the first point. And the second point that is important for us is to have an expert technical relay with the Ibexa teams to help us finally make the most of the technological solution. To help us when we encounter technical or functional problems. To accompany us on approaches, customer meetings, whether it's in pre-sales stage in France or even during projects. That's what we're really looking for in a partnership."
Ibexa Global Partner Program
Partner with Ibexa
In a world all about delivering excellence in digital customer experiences, you can build new revenue opportunities, create memorable experiences and turn your clients into digital champions with Ibexa's trusted and open Digital Experience Platform (DXP).
Read more