Are you struggling to navigate the digital landscape and trying to understand what the ever-accelerating use of digital technologies means for your business? Do you think B2B and Digital Transformation are simply buzzwords without real meaning or clear impact on your business?
At Ibexa, we have been participating in B2B digital transformation ever since we created our company 20 years ago. Our experts can help you, through sharing some insights and providing some pointers, and down the road you may consider investing in our technology.
What's at stake for B2B companies
Like all previous industrial revolutions and all major economic and industrial disruption, B2B Digital Transformation will put a lot of established companies out of business but it will also see the rise of many new innovative companies that better understand this change, embrace it and make the most of the opportunity it presents.
It is pretty evident that for existing B2B companies, what is at stake is their survival and success. The ones who do not get this business digital transformation will, whether slowly or quickly, lose competitive edge, market shares and become irrelevant on their market, up to disappear.
85% of enterprise decision-makers feel they have a timeframe of two years to make significant inroads on their business digital transformation before suffering financially and/ or falling behind their competitors.
The one who will get this digital transformation will tap in many new opportunities. They will not shy away from changing, and will develop new revenue streams, new positioning, new brands and even beyond pure business profit, will establish new market and industry leadership and authority.
Research and studies are clear. B2B Digital Transformation is a much bigger economical seismic shift than the B2C one. It's also clear that it has already started, but it is still in its infancy. Moreover, B2B companies are late in doing anything about it! Most B2B sectors are lagging behind, and putting themselves at significantly more at risk of being disrupted.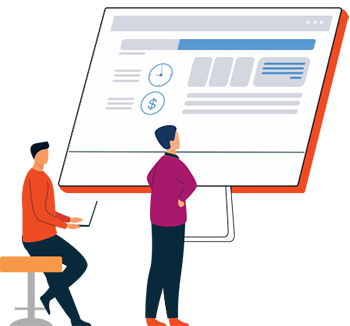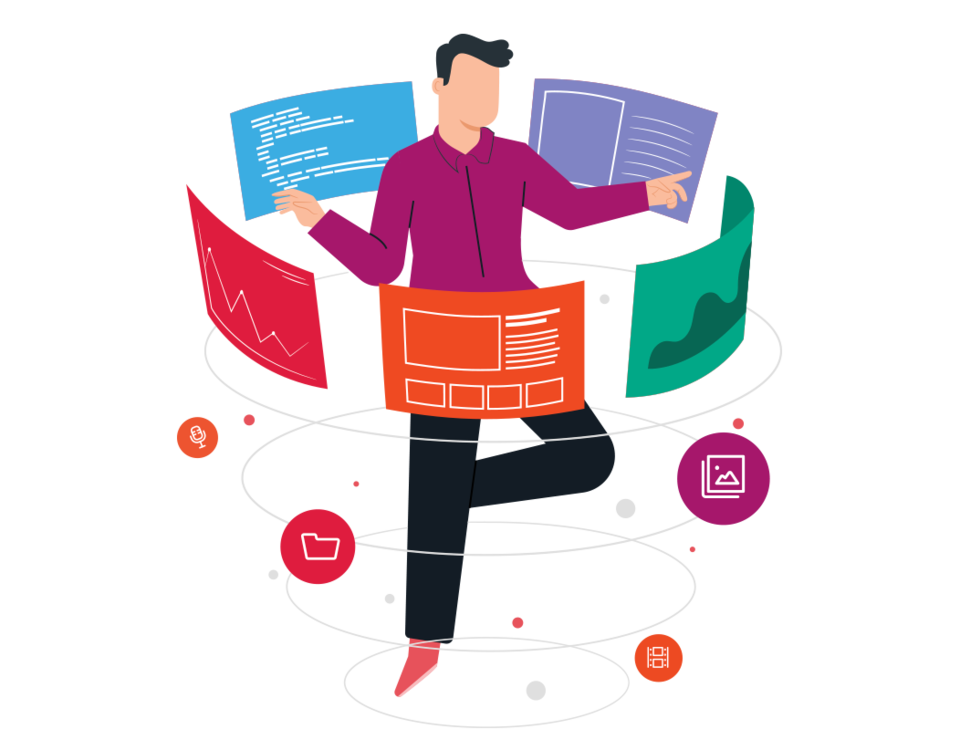 Defining B2B Digital Transformation
When we speak about B2B digital transformation, we don't only focus on technology disruption. Business Digital Transformation is much more than about technology, it's about strategy, culture, organization, business models and go-to-market approaches, and this stands for any company, whether B2B or B2C.
It is much more than merely digitalizing parts of company activities and processes – such as automating factories, optimizing logistic and more. We think B2B Digital Transformation is first and foremost, a massive change in the way businesses are doing business with each other. It is about how they buy and sell from one another; about how they partner and collaborate; and at the end of the journey, about how they are reach their end users.
This transformation has started, it's a real tsunami, and it's far from over. Companies have to adapt, consider and transform, and the clock is ticking.
Let's have a look at what this massive change means for businesses.
B2B Digital Transformation in the World and in Europe
One of the most arresting B2B statistics is this that Europe makes up just 3% of global B2B e-commerce sales. The figure is dramatically higher for China (31%) as you would expect as it has a vastly larger population. What is more, the economic resurgence of the People's Republic coincided with the Digital Revolution, so B2B implied B2B e-commerce, certainly for new businesses. However, the US with a GDP and population comparable to that of Europe (but lower) outstrips it by a factor of almost four, accounting for 11% of worldwide sales.
We can speculate about the reasons for this lag of B2B digitalization in Europe, but technology cannot be a factor, because the Digital Revolution was not confined to China or the US. What the numbers do tell us is that there are powerful commercial opportunities for B2B e-commerce in Europe, and that the US market is still far from mature.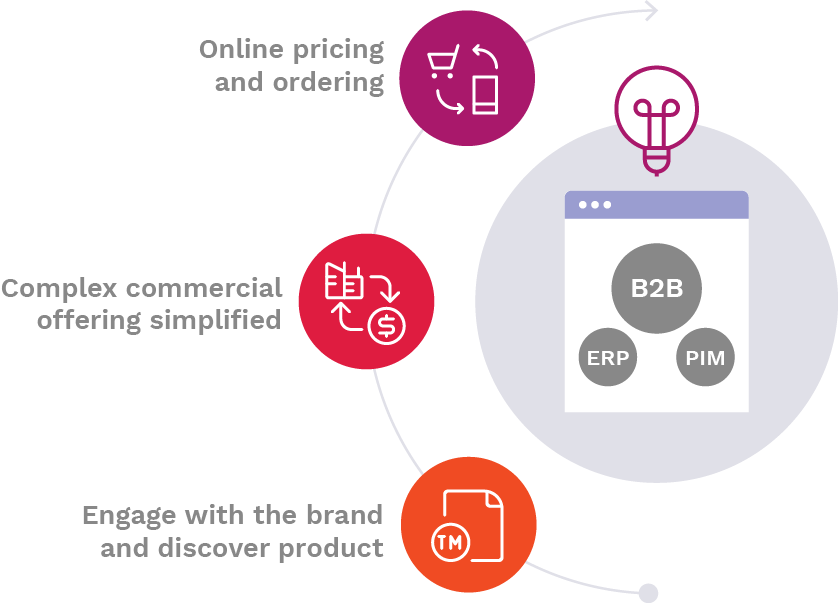 We can help. We recognize that technology is only one part of the equation, and we cannot provide with all your needs in terms of digital technology. However, our Digital Experience Platform for business is helping solve three of the crucial challenges of B2B Digital Transformation.
1. Diversify and explore how you sell
B2B digital transformation is all about diversifying your sales strategy, up to the point that might even impact your product or business model, be it manufacturing goods, intellectual services, financial services or others.
Our platform enables you to implement new digital sales channels, and optimize existing ones.
2. Put your customer experience at the heart of your strategy
No matter the model or the strategy, your customer is now in control. How you sell is how they buy – and they are on the driver seat. You will only win your customers by delivering impeccable, memorable and frictionless buying experience, from brand awareness to purchase and beyond.
3. Innovation is no longer optional
Digital Transformation is all about innovation. It's about exploring new approaches, be it go-to-market models, new digital experiences, new pricing strategy or even new business models. Your platform must be an innovation platform, first and foremost. Monolithic, heavy, inflexible and expensive software infrastructure will doom that imperative. Our platform is built for Business Agility. It offers progressive investment plans and all the technical features for your digital team to be fast, adaptable and reactive.