Helping Businesses get Digital
Are you struggling to navigate the digital landscape and trying to understand what the ever-accelerating use of digital technologies means for your business? Do you think B2B and digital transformation are buzzwords that lack clear meaning or an identifiable impact on your business?
At Ibexa, we have been participating in B2B digital transformation ever since we launched our company 20 years ago. Our experts can help you by sharing insights and providing pointers. Who knows, maybe further down the road you may consider investing in our technology.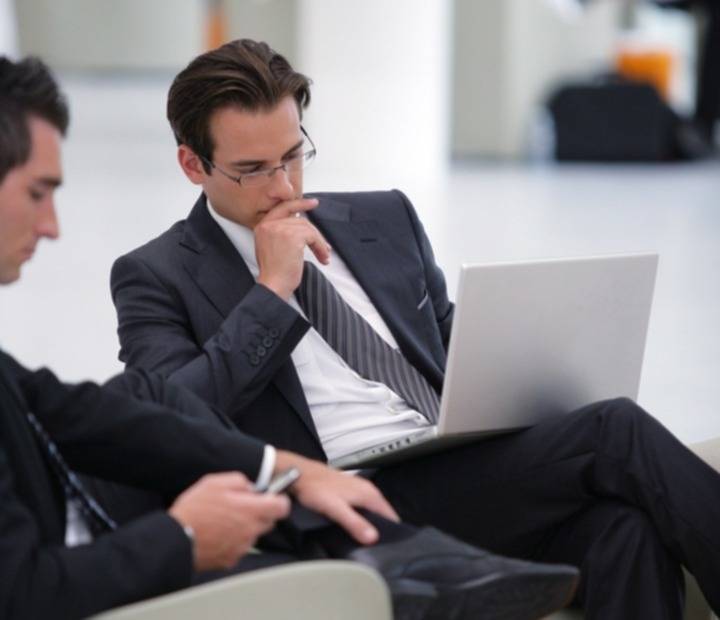 What is B2B Digital Transformation?
When we speak about B2B digital transformation, we don't focus entirely on technological disruption. Business digital transformation can't be reduced to technology. It also encompasses strategy, culture, organization, business models, and go-to-market approaches. And this holds for any company, whether it's B2B or B2C.
We think B2B digital transformation is, first and foremost, a fundamental change in the way companies do business with one another. It is about how they buy and sell from one another, how they partner and collaborate, and how they reach their end users.
A wave of business digital transformation is sweeping the B2B sector. It's a real tsunami and it's only gaining momentum. Companies have to adapt, strategize, and transform. And the clock is ticking.
What's at stake for B2B companies
Like previous industrial revolutions and all major economic and industrial disruptions, B2B digital transformation will put a lot of established companies out of business. But it will also see the rise of many new innovative companies that understand digital technology's potential, embrace it, and make the most of the opportunity it presents.
For existing B2B companies, it is increasingly evident that their survival and success are at stake. Those that do not embrace digital transformation will lose their competitive edge and market shares. Sooner or later, they will become irrelevant and disappear.
85% of enterprise decision-makers feel they have a timeframe of two years to make significant inroads on their business digital transformation before suffering financially and/ or falling behind their competitors.
The businesses that do embrace digital transformation will tap into many new opportunities. As they use digital tools to develop new revenue streams, reposition themselves, and strengthen their brands, they will establish themselves as market leaders and industry authorities.
The research is clear. B2B digital transformation is far more of a seismic shift than the transformation that occurred in B2C. It's also apparent that, despite B2B digital transformation being a relatively young process, it's already having an impact. Despite this, many B2B sectors are lagging, putting themselves at significant risk of being disrupted.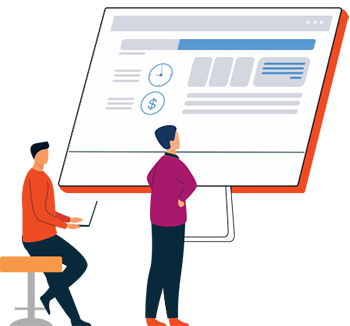 What is driving B2B Digital Transformation?
Ultimately, B2B customers are driving digital transformation. As digital-native generations assume positions of responsibility in a growing number of businesses, their behavior, needs, and culture influence customer expectations to a greater extent. For those raised with a plethora of digital devices within easy reach, convenience is everything. And that's being felt in the B2B sector.
In some ways, the focus on business digital transformation in the B2C sector is also influencing the B2B approach. However, we must recognize that the mechanisms, technologies, and ideas that facilitated digital transformation in B2C organizations cannot be exported directly to B2B.
The B2B sales process is far more complex than more traditional B2C sales funnels and B2B customers' needs differ considerably. Perhaps most importantly, B2B sales decisions are typically driven by strategy, unlike in B2C, where impulse and emotion play a much larger role.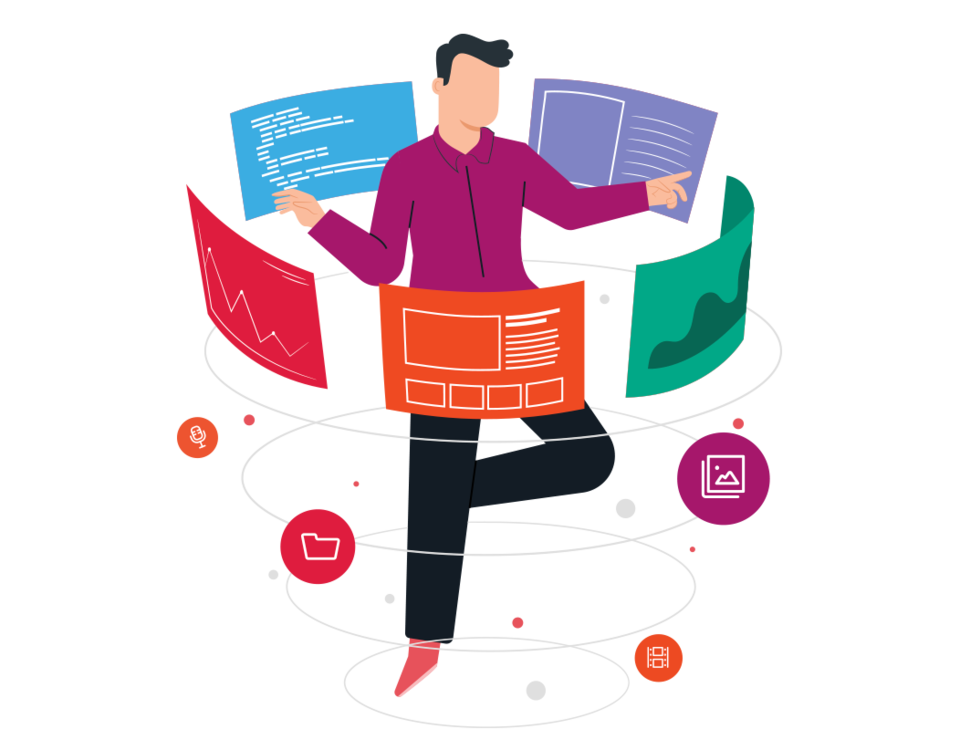 There is no doubt that digital tools enhance the customer experience
Another factor driving B2B digital transformation is the way modern digital technologies complement B2B interactions perfectly. Consider traditional B2B sales. They were defined by an approach that prioritized building close professional relationships and treating customers in a way that rewarded their long-term loyalty. Sales reps often knew their customers extremely well and worked hard to meet their needs. Digital technology is achieving this in a more powerful, convenient, intuitive, and cost-effective way.
Digital sales rooms enable sales teams to provide customers with information, answer questions, and offer assistance in a secure and user-friendly way. Personalization tools power tailored product recommendations, enhanced analytics are refining content delivery, and omnichannel customer support guarantees maximum convenience. It's almost as if this new generation of digital tools were designed specifically for B2B.
The benefits of Digital Transformation
Let's break down a few of the benefits of digital transformation to B2B organizations.
1.
Your customers demand digital - a recent survey of B2B organizations working in a range of markets around the world found that 75% of B2B customers had requested online purchasing options (Forbes). One of the biggest benefits of B2B digital transformation is that it aligns your organization with customer expectations and ensures you don't lose customers to competitors because they're easier to interact with.
2.
Automation is more efficient - let's be clear, there is still a role for human sales reps in the modern B2B organization. That role is likely to change as new technologies are introduced, but reps will remain vital to B2B operations. However, many processes will be automated. Automating key processes is more efficient and more cost-effective. At the same time, it improves the customer experience. Everyone's a winner!
3.
Improved marketing - "content is king" is the phrase that defines contemporary marketing practices. Yet relatively few B2B organizations make the most of their content. Digital transformation makes managing, targeting, publishing, and distributing content far easier and more efficient. This lowers costs, improves results, and strengthens your brand.
4.
Bringing the whole business together - digital transformation is an organization-wide process that recognizes digital tools can unite disparate parts of a B2B business and make working together more efficient. Modern DXPs bring sales, marketing, and logistics teams together by enabling superior collaboration, streamlining workflows and facilitating the sharing of information.
B2B Digital Transformation across the World and in Europe
One of the most arresting B2B statistics is that Europe makes up just 3% of global B2B e-commerce sales. The figure is dramatically higher for China (31%), as you would expect as it has a vastly larger population. What's more, the economic resurgence of China coincided with the Digital Revolution. At the time, B2B implied B2B e-commerce, certainly for new businesses. However, the US has a GDP and population comparable to that of Europe, but still outstrips it by a factor of almost four, accounting for 11% of worldwide sales.
We can speculate about the reasons for this lag of B2B digitalization in Europe, but technology cannot be a factor, because the Digital Revolution was not confined to China or the US. What the numbers do tell us, is that there are powerful commercial opportunities for B2B e-Commerce in Europe and the US market is still far from mature
Trends in B2B Digital Transformation
As with any significant change in the way businesses operate, B2B digital transformation is subject to trends and developments. Currently, there are several trends of note. For instance:
Headless architecture is proving increasingly popular and a growing number of organizations benefit from its versatility. By facilitating easy management and publication of content across multiple channels, it complements omnichannel strategies perfectly.
B2B companies are putting more focus on brand consistency. B2B organizations can be large and often operate in multiple markets. This results in structures that lack coherency and brand consistency. Business digital transformation typically involves aligning the many parts of a B2B organization to ensure consistency of look, feel, messaging, and experience.
An acceptance that digital transformation is a holistic process. Many early attempts at digital transformation centered almost exclusively on e-Commerce. However, B2B businesses now recognize that it has to encompass all of an organization if it's to have the desired effect. From marketing to sales, logistics, and IT, everyone has to be on board.
How to measure Digital Transformation success
Measuring how successful your digital transformation strategy is can be challenging. This is largely due to the way digital transformation will look and feel different in every business. The driving force behind digital transformation are customer needs. Your customers' needs will differ from other businesses. As a result, your digital transformation will differ.
In one sense, this makes measuring success easier. It boils down to how well you meet your customers' needs. At the same time, it makes it more difficult. There aren't standard metrics that apply across all businesses and industries and every solution will vary.
Consequently, it's a good idea to establish your own metrics for success when planning your digital transformation. What does a seamless digital experience customer look like for your customers? How can you make interacting with your business simpler? What customer frustrations do you need to overcome? Answering these questions will give you an idea of the direction you need to head and help you establish what a successful digital transformation looks like for your business.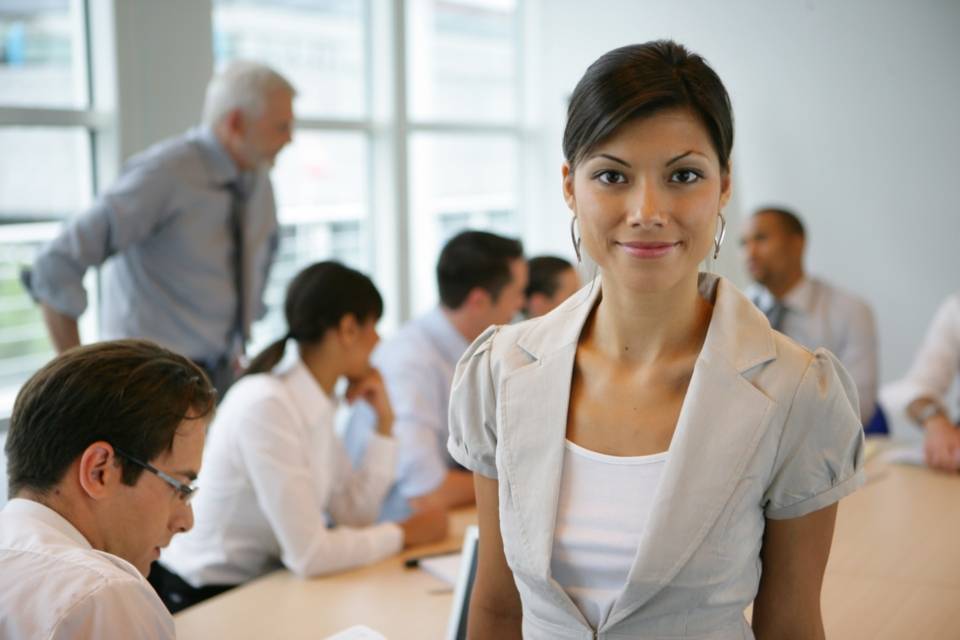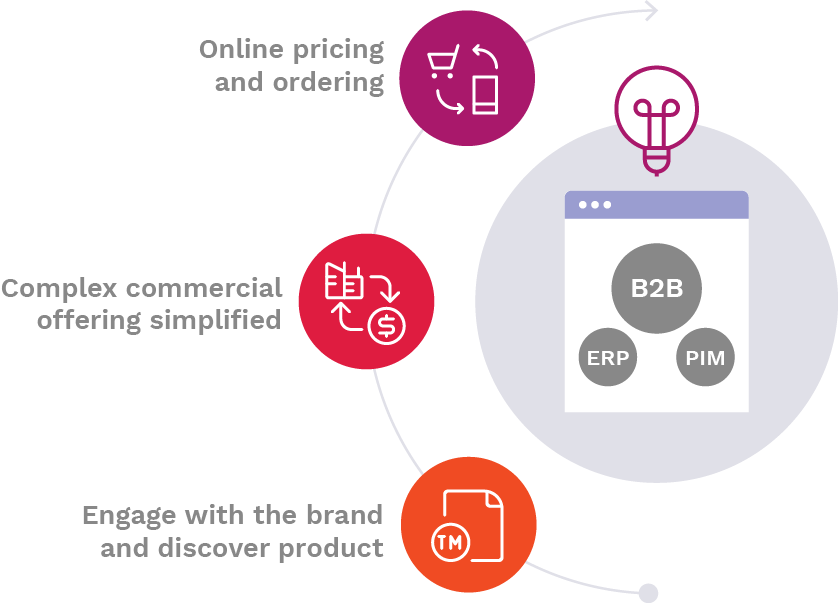 We can help. We recognize that technology is only one part of the equation, and we cannot provide you with all your needs in terms of digital technology. However, our Digital Experience Platform for business is helping solve three of the crucial challenges of B2B digital transformation.
1. Diversify and explore how you sell
B2B digital transformation is all about diversifying your sales strategy, up to the point that might even impact your product or business model, be it manufacturing goods, intellectual services, financial services, or others. Our platform enables you to implement new digital sales channels and optimize existing ones.
2. Put your customer experience at the heart of your strategy
No matter the model or the strategy, your customer is now in control. How you sell is how they buy – and they are in the driver's seat. You will only win over your customers by delivering impeccable, memorable, and frictionless buying experiences. This must involve every part of the customer journey, from brand awareness to purchase and beyond.
3. Innovation is no longer optional
Digital Transformation is all about innovation. It's about exploring new approaches - be it new go-to-market models, digital experiences, pricing strategies, or even business models. Your platform must be an innovation platform, first and foremost. Monolithic, heavy, inflexible, and expensive software infrastructure will doom that imperative. Our platform is built for Business Agility. It offers progressive investment plans and all the technical features for your digital team to be fast, adaptable, and reactive.