[Sneak Peek] Improving scheduling changes on your website with eZ Platform Enterprise 2.3
17/08/2018, 14:28
| 6 Min read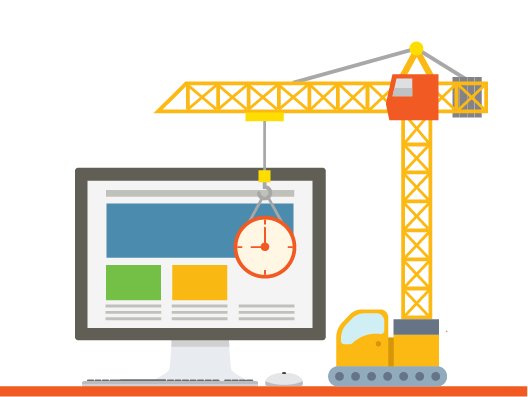 As summer comes to an end, we are quickly approaching the upcoming release of eZ Platform v2.3.
With v2.3, editors will have better ways to program how their website pages look like in the future. We plan to ship different features that allow editors to schedule, control and preview future content. Our goal is to provide features that meet the needs of editorial teams-specifically, effective content planning capabilities.
We believe that these features are crucial, as they allow the editorial team to program content updates to the website even when they're offline (meaning no one's pushing the buttons on a Saturday morning.) Editorial teams will also get a better understanding and control over their sites by being able to preview changes made by all contributors.
In other words, these new features will not only improve the editorial experience; they will also help editorial teams perform much more productively and, ultimately, build better performing sites.
Built on previous features available in eZ Publish (eZ Flow) and eZ Platform 1.x, these revamped features will be a big step forward for editors and publishers of all sorts. It's important to note that these new content planning features will only be available for eZ Platform Enterprise Edition.
Now let's dive in and discover more about these features.
Content Scheduler Block Capabilities
Previously, the Content Scheduler Block was called the Schedule Block. We decided to rename this feature to avoid any confusion of its purpose and functionality.
The Content Scheduler Block is for the Page Builder. When placed on the page, the Content Scheduler Block allows the editor to schedule when and which content will appear and move in the block, whether that be a news headline, new marketing campaign, new product release, or anything time sensitive.
The Content Scheduler works very similarly to a regular content collection block. The main difference is when editors add content to the block, they can now choose when to add that content, whether that be right now or sometime in the future.
When content is added right away, it's added to the list of active content for the block. When content is added in the future, the editor needs to establish a date and time for when that content should "air," otherwise known as the "airtime."
When we reach airtime, the content will then be moved from the queue to the active list, pushing other content items further down in the block. To avoid an overflow of content, editors can now define a limit for the number of active content items.
For example, if an editor limits the number of active content items to 3 and the active list already shows 3 content items, then once a new content item is added, the last piece of content at the bottom of the list will be automatically pushed out of the list.
One thing we heard from eZ Platform 1.x users is that they wanted a simpler way to reorder items in the active list. We've now implemented a simple drag and drop function, like what can be done with the collection block.
Define block name and number of items in the Active list (display limit)
Add a content item to the queue with a specific airtime
Add several content items and some immediately visible (in the active list)
In the past, eZ Flow/Schedule Block users have utilized this feature in many ways. We received lots of feedback regarding different improvements that could be made. We plan on adding 2 new capabilities to the Content Scheduler Block in the future: pinning and swapping. Although we won't add them as part of v2.3, we hope to include them in v2.4. We also continue to welcome any feedback you may have about the Content Scheduler Block.
Looking ahead, what does "pinning" mean? Pinning a content item is when the editor forces a content item to stay in the same position and remain displayed on the website. If new content items are added to the block, then only the unpinned items will either move down the list or be pushed out.
The other future capability is called "swapping." Swapping is when the editor schedules a swap between one active content item and another inactive content item at a specific time and date. The new content item will then be placed in the queue until the scheduled time and date of the swap arrives.
Thanks to our users' feedback, the Content Scheduler Block features are now much simpler than previous versions. Specifically, the "overflow" feature (which let editors connect two Schedule Blocks together) has been removed.
Simply put, this feature was not very popular, and our users told us it was not bringing them much value. As ever, our goal is to always optimize as much as we can whenever and wherever we can.
Pinning a content item
Block Scheduler
The Block Scheduler is a new feature we're also introducing in v2.3. Unlike the Content Scheduler Block, which is a specific block, this feature will be available to every block configured on your project, including custom blocks.
With the Block Scheduler, an editor will be able to define the visibility of a block in advance by configuring the dates they would like the block to be visible or hidden from the page. The main benefit of this feature is that it makes things simpler for editors and saves them time when scheduling events.
Configuring the visibility of a block
In the future, we plan on introducing additional capabilities to the Block Scheduler. One capability we're thinking of developing allows editors to specify recurring visibility events. Just like you can define recurring events in a calendar, editors will also be able to define recurring visibility time slots on their site.
For example, an editor would be able to schedule a block so that it would be visible every day between 9 AM and 12 PM for the duration of one week.
Since we're waiting until after v2.3 to prioritize its development, we would love to hear any feedback about this feature or any other possible enhancements to block visibility.
Scheduling block to be visible from 9 AM - 12 PM
Timeline Feature
Similar to the Content Scheduler Block and the Block Scheduler features, the timeline is a unique feature that none of our competitors currently offer. This tool gives control to editors by providing information on what events are scheduled for their different pages.
The timeline functionality is simple, requiring the user to just select a date and/or time on the timeline or timeline calendar, in order to see all the events and actions that are scheduled. Users can also use the timeline to preview how the page will look at a specific time and date.
Compared to previous versions, the page timeline feature has been greatly improved. The timeline not only reacts to Content Scheduler Block events, but also to other scheduled events.
In other words, the timeline can indicate the following actions for editors:
Addition of content to the Content Scheduler Block (as it previously did)
Visibility changes of any block
Change of content for pages that have been modified and are scheduled for publishing
In order to avoid a cluttered UI, the events' information is disclosed progressively, only showing the most relevant information (what and when). For more detailed information, we use tooltips, so that users can check with ease about the specific details of the event scheduled.
Finally, from the Developer Experience perspective, the timeline is also designed to provide developers with the ability to add custom events to the timeline when customizing and extending eZ Platform.
Page Timeline
Custom events on the timeline
Page timeline on the page builder
What to Expect Next?
We're confident that these new features will allow your editorial team to manage their content more efficiently and effortlessly.
We look forward to unveiling many more exciting features in this upcoming release at the end of September. We hope to include the new Form Builder as well as the new Personalization Block in the upcoming Enterprise Edition.
When it comes to the open source edition of eZ Platform, we are currently improving the Universal Discovery Widget (UDW); developing a new Image Asset field type that lets editors reuse images from Image fields; and continuously fixing bugs.
In the meantime, if you're interested or have any questions, please feel free to leave a comment here or on discuss.ezplatform.com. Feel free to reach out to us, too, at productmanagement@ez.no.