[Sneak Peek] How to create forms with the new Form Builder
20/09/2018, 11:20
| 5 Min read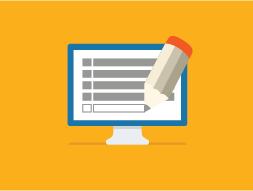 eZ Platform v2.3 is a mere two weeks away and is expected to reintroduce many useful features that were missing in the previous release. One of those prominent features is the form builder. The form builder will allow users to easily create, manage and reuse forms anywhere on their website. One of our goals was also to continue improving the editorial experience by enabling users to easily edit forms.
What problems are we trying to solve?
Our previous Form Builder was a part of the landing page manager from 1.7 LTS to v2. When we introduced our Page Builder with v2.2 to replace the landing page manager, we on-purposely decoupled the Form Builder from it and did not redevelop it. Now is the time to bring back this feature as a standalone part of our product, while improving some of its weaknesses the previous version possessed.
The first limitation was that editors did not have the ability to reuse forms at different places. Each time editors needed to create a new form for different pages, which can be very annoying and time-consuming. This was due to forms being thought of as blocks within pages, without the ability to reuse them across different pages.
Re-using forms was identified as an important need for editors. Hence, we decided to build a user interface dedicated to that purpose. Users now have a full-screen mode, which will make it easier for them to edit compared to when they needed to edit a form as a block within a page in the Page Builder.
Besides removing this limitation, we also wanted to allow editors to manage translations, versions, and submissions. We will dive into these new capabilities later in the blog post. But until then let's better understand better the benefits that the Form Builder manager will provide to marketers, editors, and developers.
Developers will be pleased to discover that with the new form builder they will be able to easily customize and extend form fields. More importantly, they should be delighted to discover that we decided to re-use the content repository and build forms on top of it, as a field type. This way, they can easily create different form content types with different fields and then save/publish them at different places within the repository (even if we provide a default location, such as the Media library for media, they have full freedom on their repository organization).
Moving forward marketers and editors will have a much more intuitive and simpler interface to create forms. Since forms are decoupled from the page, users can now create forms ahead of time and reuse and embed them in different locations. They can quickly create a form by dragging and dropping different fields resulting in collecting information within seconds.
Creating a Form
Form Builder Interface
Drag and Drop Form Fields
Now let's dive in and discover more about the different capabilities of the Form Builder manager block:
Versioning forms
Since forms are now attached to a content type and managed as content items in the repository, users will be able to restore a previous version of a form or preview a draft before publishing the form.
Translating forms
Another great benefit of using content types for forms is that editors can now translate their forms into different languages when working on a multilingual site. They will also be able to manage form submissions by language.
Using content relations and other perks from the content repository
Now that forms are content items, editors can create relations between forms and other content items in the repository. It can help see how and where forms are used. This simplifies the process of embedding forms within the online editor. Editors can benefit from all the other perks coming along with the content repository, such as placing a form at multiple locations, using the flex workflow to get approval before publishing a form or publishing a form in the future.
Managing form submissions
We keep form submissions separate from the content repository. The data collected is stored in a separate database table. Submissions data is available to the editor or site administrator from the user interface, on the "submissions" tab, to let him view or download this data. The interface is simple and fast, and makes it handy when working with a lot of forms. In the future, we plan to create more capabilities that will allow editors to search and delete collected data, to improve further the way to support GDPR.
Stored Submissions
Form Submission
What to expect in the future
We are very excited for the upcoming release. We believe that the Form Builder and other features will significantly improve the editorial experience. The Form Builder block will also be a great addition to the page builder which was introduced in v2.2. It is important to remember that this is only the first iteration of this new feature, there are still many things we could improve and new capabilities we could add. In the future we have more updates in the plan, such as, "developing more out-of-the-box GDPR capabilities, providing webhook and potential connectors to integrate the form submissions with 3rd party systems, providing extension and customization capabilities to let users customize the Form Builder to build advanced features such as polls, surveys or others, and to include more fields. If you have any need, opinion or idea, of what would be helpful for you in the future, please drop us a note.
Next week we will provide a sneak peek at the image asset field type that is also expected to be shipped with v2.3. Until then, if you're interested or have any questions, please feel free to leave a comment here or on https://discuss.ibexa.co/. Feel free to reach out to us, too, at productmanagement@ibexa.co