Partner of the Month for July: Allegiance Group
01/07/2022, 07:18
| 5 Min read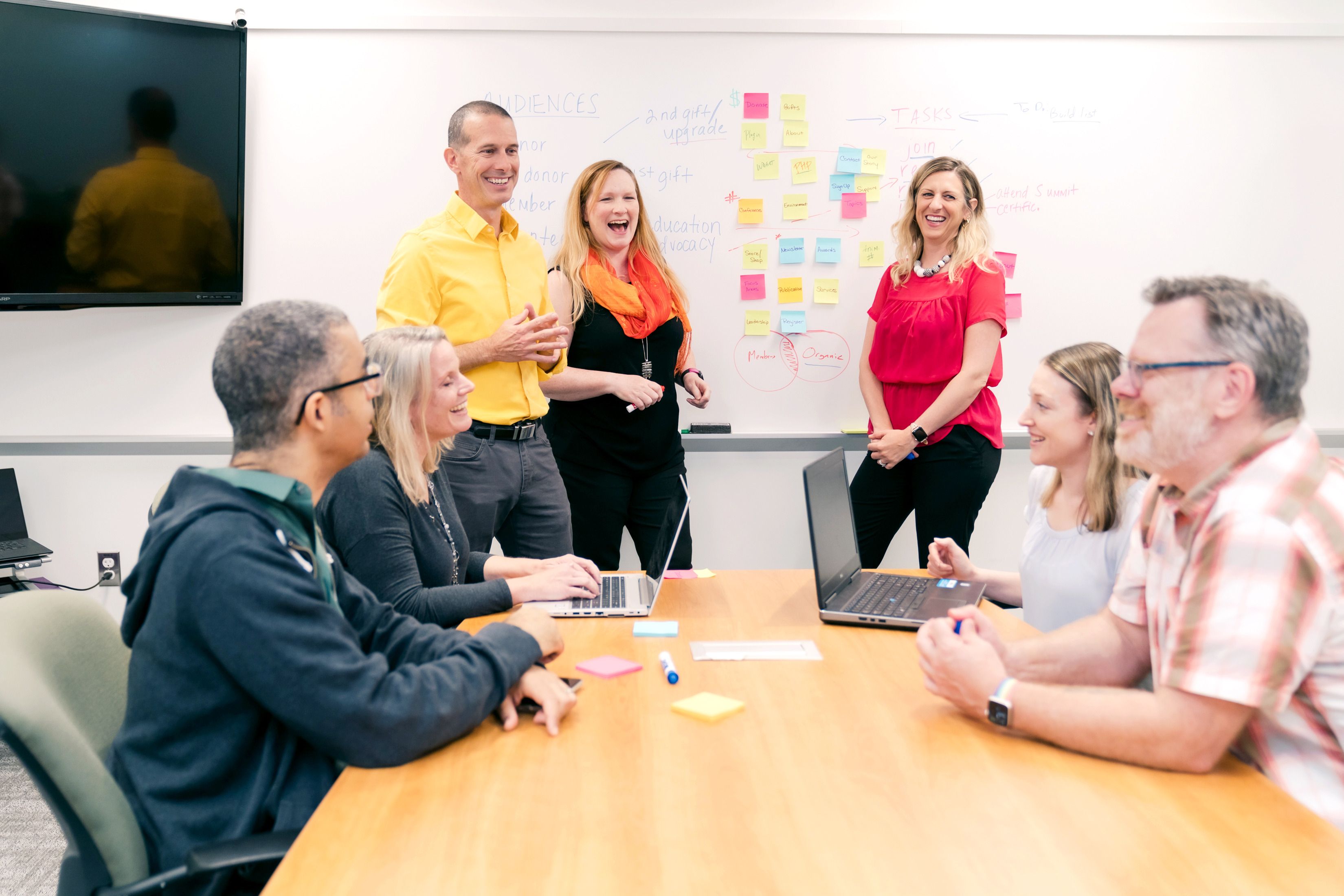 "Our clients don't sell products, but they sell an ideal. They fight to protect our natural resources, they provide food to the hungry, they fund research to cure diseases, they help nonprofits find grants for their critical work. And we use our expertise – and that of Ibexa – to help them do that."
Russ Chettiar is describing the mission of the US full-service digital agency Allegiance Group, where he is VP of Client Relationships.
"We formally renewed our partnership with Ibexa last year," Chettiar says, "but our relationship with the technology stretches back to 2009. One of the earliest sites we did with eZ Publish was for Mass Audubon, the largest nature-based conservation nonprofit in New England. And here we have come full circle, Ibexa and Allegiance, because we are right now in the process of upgrading massaudubon.org from eZ Publish straight to the latest version of Ibexa DXP – a huge job!"
Allegiance Group is our Partner of the Month for July.
"I have built 30+ sites with eZ/Ibexa," says David Sayre, Technology Lead, Senior Software Developer, at Allegiance. "It's the multi-site and content capabilities of the platform that make it a good fit for many of the larger nonprofits we work with, such as Candid and OncoLink."
Candid is a foundational resource for the nonprofit sector, offering a wide range of services around grants. "To give you an example close to home: my mom has a nonprofit that helps kids get after-school tutoring," says Sayre, "and she found a grant to fund her work through candid.org."
But that is just the tip of the iceberg. "Right now, they have some 300,000 pieces of content in eZ," says Sayre. "And at one point, candid.org had more than 20 websites running on a single instance. They are truly multi-site, and each site does a different thing. There's the Philanthropy News Digest, which regularly sends out 150,000 emails to people who are interested in the nonprofit space, who want to work in the sector or know what's going on in their area."
A recent candid.org report on Funding Racial Equality has links to a series of in-depth articles and blog posts on the subject, a list view of the money raised to promote racial equity (as well as its recipients), and a Fund Map infographic that clicks through to a detailed breakdown of grants available in each US state. While the report page looks simple and uncluttered, it took a fair dose of technological virtuosity to build and has more than five data API integrations.
To Sayre, this is the great strength of Ibexa DXP.
"Ibexa has gone down the B2B route, and our clients are not that. Occasionally, nonprofits offer a service. Mass Audubon hosts nature camps for kids. You're able to say, 'My kids went to camp last year. Oh, here's my profile on massaudubon.org – I want them to go again this year. Easy'. And all of that is powered by Ibexa. But it's B2C at most, definitely not B2B."
However, Ibexa's B2B focus does not make Sayre feel disenfranchised; the technology is as pivotal to his work as ever. "And that's because the platform is very good at building anything," he explains. "The core of what Ibexa DXP provides is very adaptable, so the shift to B2B is absolutely fine because we can still make it the optimal solution for nonprofits, especially the larger ones."
A great example of this is a recent Allegiance/Ibexa build for the cancer nonprofit OncoLink.
The site, oncolink.org, is a resource that helps patients and healthcare providers navigate the complex journey of cancer treatments, and everything that involves. "You've been newly diagnosed and you're on this drug or that treatment plan – what do you need to know? Part of oncolink.org is basically a logic engine: you provide your information and Ibexa kicks in and gives you the articles and materials that are useful to you."
Healthcare providers can create a "binder" of essential information for their cancer patients. "A doctor can go to oncolink.org and enter the information based on the treatment you're about to undergo," says Sayre. "In some places – in Pennsylvania hospitals for instance – nurses will put your information in oncolink.org before your appointment so when you walk into the doctor's office, they hand you the binder. It's pretty important stuff."
The site's Build My Patient Treatment Binder homepage filters or segments content according to the types of cancer. It lists the relevant information on blood counts, treatment side effects, surgical procedures, radiation therapy, medication, fertility, nutrition, coping strategies and much more. A system of cancer, cancer medication and treatment codes segments on a still more granular level to give the patient the customized information he or she needs.
"It's a massively complex system," says Sayre. "Oncolink uses Ibexa to syndicate content through an API that's powered by the platform. They also have white labeling. So OncoLink partners with hospitals and tells them, 'Okay, you can white label your logo on our content, and then you can provide this information to your patients and healthcare providers. And all of this powered by Ibexa."
Sayre has contributed to the success and effectiveness of the platform through years of thoughtful feedback, especially during the early phase, in the transition from eZ to Ibexa DXP. The meaning of partnership, Sayre believes, is that he was honest and that Ibexa listened to him.
"I've been to partner conferences, and I've talked with other partners, and you guys are always listening, and we really appreciate that. We have the same goal, right? Our goal is to provide the services that our clients need with the technology that's available. And your investment in listening to clients and partners is bearing a lot of fruit."
Looking to the future, Sayre believes that Ibexa DXP is right to develop its multi-channel capabilities. "Everybody wants to get their message out in whatever form is possible. I went to one of your partner conferences, and your technology was powering smart refrigerators. And I was like, that's what a DXP needs to do; it needs to be polymorphic. It needs to have the ability to go wherever the information needs to flow."
Nonprofits are keen to leverage the latest DXP technologies to reach their audience and spread their message. "What is special – not unique but special – about us is that we partner with organizations that are promoting social good," Chettiar concludes. "Our nonprofit clients are making a difference and our goal is ultimately to be an extension of their teams and help make a difference as well through our partnerships."
Ibexa DXP is excited to be part of that effort and to continue on that journey with Allegiance.
If you would like to discuss a potential project with Allegiance Group then please fill out their contact form to line up an initial discovery call.