Partner of the Month April 2020: Sword Group
01/04/2020, 14:34
| 2 Min read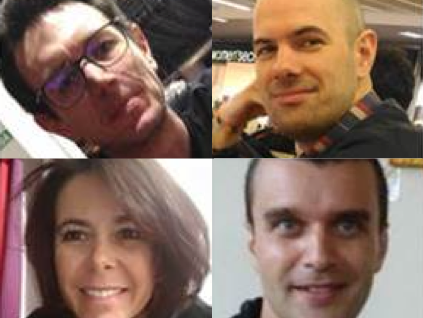 April's partner of the month is Sword Group, France. Sword has more than 2,300 IT/ digital and software specialists working across five continents helping organizations grow and thrive in the digital age.
As a leader in technological and digital transformation since 2000, Sword has acquired a solid reputation in software publishing and in complex IT and business project management.
For the past two and a half years, Murielle Couden has been heading up the partnership relationship with eZ systems. She works at Sword Group as a project manager in services and has been working with eZ Systems since 2006.
She says: "eZ is a digital solution that I love both for its power and its ease of use. It is a very powerful solution in terms of functionality, modularity and security."
The development team is based near Lyons and the core members of the eZ Platform team at Sword are Gregory Monot, web architect/eZ platform expert, Laurent Finet-Baron, project manager and Samuel Payen, sales manager.
Murielle comments: "Sword's 45-strong digital team is focused on CRM, Content Management and Commerce, and specifically in regards to eZ's Digital Experience Platform, we have a team of 15 developers trained on eZ Platform including six certified on eZ Platform and trained on eZ Commerce".
"The types of projects we work on (using eZ Platform) are complex, generally with integration with other business systems such as ERP, CRM or chatbots for example. And that's where eZ Platform plays to its strengths for our clients, as it is easily extensible and interoperable with their existing tools and applications."
"We have seen that the platform has evolved over the years, building on many great capabilities - multilingualism, object orientation, fine permissions management etc. And we see eZ Platform as a very secure solution that allows us to build scalable and modular digital solutions for our public and private sector clients such as the Conseil d'Etat and other companies and organizations, especially in the manufacturing sector. and health."
"It's been great to see how eZ platform evolved from a WCMS to the Digital Experience Platform (DXP) that it is today. Currently we are working on a big project with a customer who started out using eZ Platform for its content functionality and now we are adding the commerce capabilities."
Looking to the future and the release of the long term supported release of eZ Platform v.3 later in the year Murielle is excited, "The personalization capabilities in the platform are very powerful, we'll be able to address a lot of our clients' marketing demands with it, and the much anticipated Site Factory will be something that every web master will like, being able to add new sites with minimal effort."
If you have a digital experience project you would like to discuss with Sword Group then get in contact, drop them an email (contact@sword-group.com) or call +33 (0)4 72 85 37 40.
Ibexa Global Partner Program
Partner with Ibexa
In a world all about delivering excellence in digital customer experiences, you can build new revenue opportunities, create memorable experiences and turn your clients into digital champions with Ibexa's trusted and open Digital Experience Platform (DXP).
Read more