OMMAX Digital Solutions is Partner of the Month for June
01/06/2022, 11:36
| 4 Min read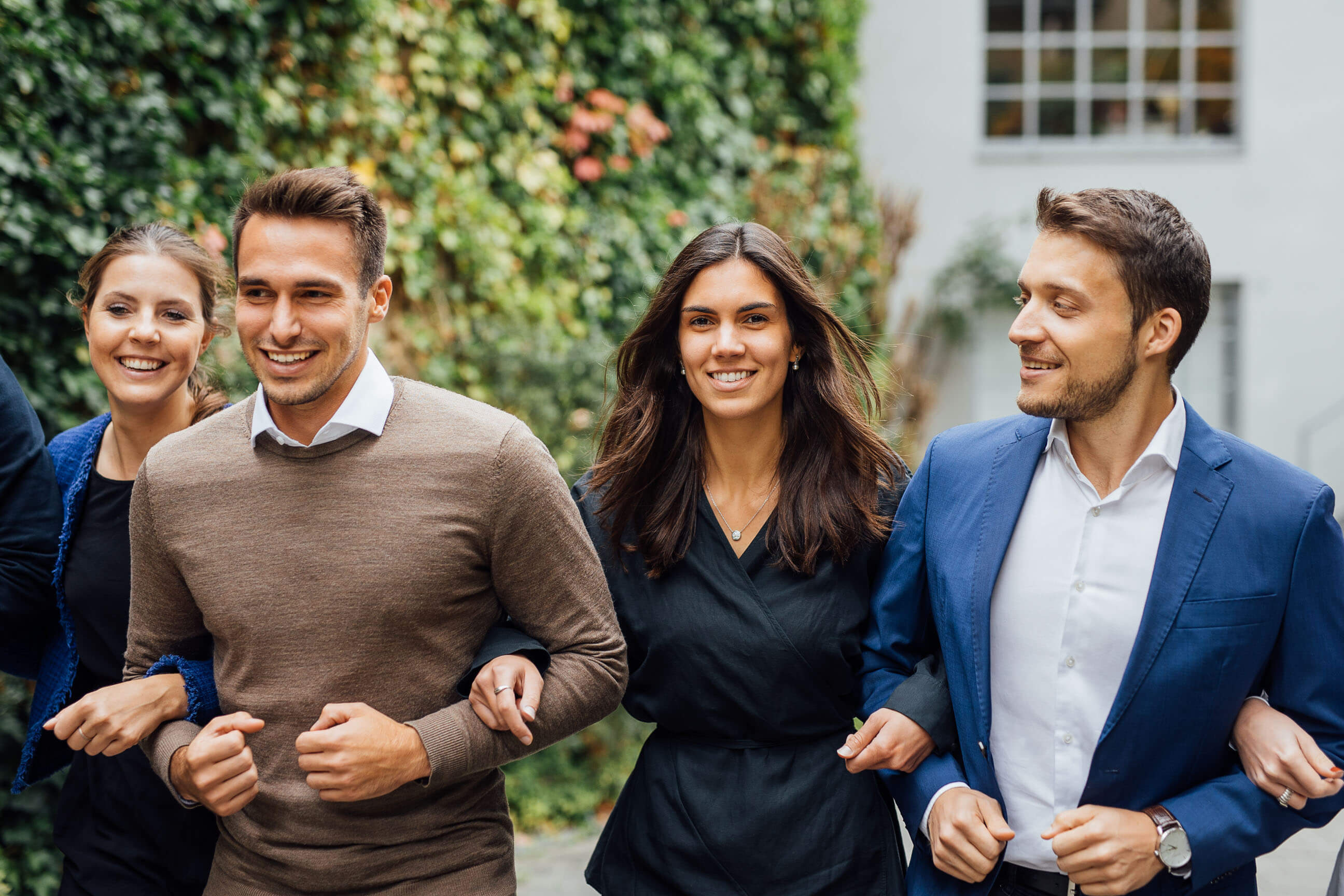 The German digital strategy consultant OMMAX partnered with Ibexa in 2021 to make solution delivery a broader and more explicit part of the value chain it creates for clients.
OMMAX "tooled up" rapidly; just three months after formally becoming a Ibexa Partner, the consultancy already had five Ibexa-certified developers and three sales colleagues with Ibexa certification.
"We are impressed with the technology and the customer service from Ibexa. With their support we were able to setup a solid structure to onboard our first partners."
Currently OMMAX is deploying Ibexa DXP to implement a revitalized digital strategy for a large manufacturer in the DACH region.
OMMAX is our Partner of the Month for June
OMMAX is a large consultancy, employing more than 230 people in Munich, Berlin, and Hamburg, where Vörtmann is based. "We are opening an office in London this month" he adds.
Its client base can be roughly divided into two groups: private equity and the German "Mittelstand" of larger SMEs. "These SMEs often have complex digital transformation journeys," Vörtmann explains, "from the Digital Strategy until the delivery of sustainable platform we have different kinds of challenges that needs to be tackled within scalable approach for further growth and the with the needed flexibility to react on changes in the very dynamic field of digitalization .
This stepwise progress often didn't fit with a monolith approach; we often needed a more flexible solution. And the best way to partner our clients for a long journey is with a Digital Experience Platform."
But it had to be the right DXP.
Enter Ibexa DXP
Vörtmann needed a DXP solution and vendor partnership that was based on trust and transparency. "At an early stage of our discussions with Ibexa DXP I met Bertrand Maugain, one of the CEOs," he says. "We explored how he understands technology, how he understands DXPs, and that was very fruitful because it aligned so well with our own understanding. I came away with a sense that Ibexa knows exactly what's needed from technology to be sustainable."
The technology of the Ibexa platform is flexible and proven in the market. "You do not get the feeling that there are technology blind spots," Vörtmann continues. "And as I said, you get a very open discussion about technology and functionality at a very high level of transparency."
This created a lot of trust between OMMAX and Ibexa DXP which they brought to their joint marketing efforts and project pitches.
It was the relationship, as much as the technical capabilities of Ibexa DXP, that landed the partnership its current project: a DACH-based manufacturer with a global presence and an annual turnover well in excess of €650 million.
The manufacturer initially approached OMMAX for digital consultancy. Its strategic objective was to grow rapidly through digital transformation with a complete relaunch including Leadgen-, Marketing- and Sales platform.
When it came to the technology discussions, the client gave OMMAX a wide remit.
"The only expectation was that the back-end / business landscape should be fully integrated," says Vörtmann, "without manual processes. So, we needed a solution that was fully interoperable and able to communicate with API-based components. It had to have a modern architecture that was also flexible and future-proof, as well as proven in terms of omnichannel deployment."
Ibexa DXP demonstrated its capabilities ("Page Builder in particular impressed the client"). The inclusion of PIM as a tool native to the platform was crucial in persuading the client that Ibexa DXP would be able to deliver full e-commerce functionality and performance for its planned B2C site – as well as potentially and much further down the road, for its B2B e-commerce.
Ibexa's commitment to the pitching process answered some very important questions for the client.
Mutual commitment builds trust and success
"The client can see that we and Ibexa are both putting in the effort; they see the relationship. And that creates the confidence that if you come up against a challenge in your project – as of course you will – there will be a solution. Because Ibexa DXP is visible, and you are visible.
"The trust building is what clinched it for us," says Vörtmann.
The first phase of the project is the delivery of an integrated marketing site for the DACH market, scheduled to go live before the end of the year.
"The client is a bit unusual in that its approach to how we build success is also very agile and composable. So, the next step could be to implement the site for other markets. That isn't yet fixed and doesn't have to be because as long as the parent is solid, we shall have a very similar path to develop sites for each of the European and other global markets."
Vörtmann regards the business and technical affinities between OMMAX and Ibexa DXP as a recipe for success.
"We want to keep up the momentum," he says. "OMMAX wants to be seen as an enterprise implementation partner. This is difficult because as a consultancy you are impartial and have a grip on an entire horizon of tools and approaches, whereas an agency specializes in perhaps two or three proven solutions.
"Nevertheless, this is our goal. We want OMMAX to have visibility in the market as a solutions provider."
"And Ibexa DXP is helping us get there," Vörtmann concludes.
If you would like to discuss a potential project around digital transformation or e-commerce with OMMAX then please fill out their contact form to line up an initial discovery call.
Ibexa Global Partner Program
Partner with Ibexa
In a world all about delivering excellence in digital customer experiences, you can build new revenue opportunities, create memorable experiences and turn your clients into digital champions with Ibexa's trusted and open Digital Experience Platform (DXP).
Read more