Logic Joe Named Ibexa Partner of the Month for August
01/08/2023, 08:41
| 4 Min read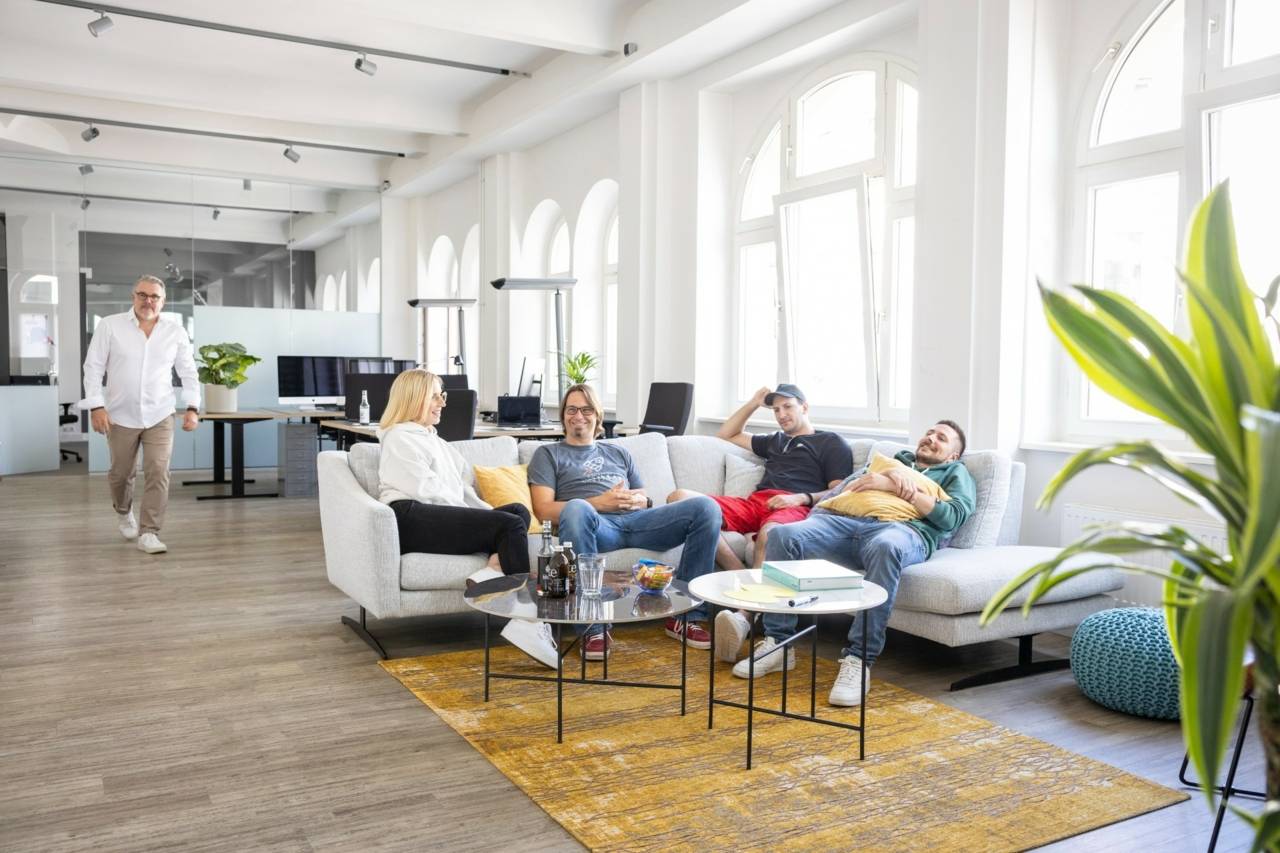 The German digital agency Logic Joe was founded 12 years ago with a clear mission: to empower B2B companies in their digital journey. With offices in Hamburg, Stuttgart, Berlin, and Reutlingen, Logic Joe works across all digital disciplines, from concept UX to front and backend development. "Our goal is to provide a holistic approach to digital transformation, assisting our clients at every stage of their digital journey," says Jan Ditze, one of the agency's co-founders and managing directors.
Logic Joe's main customer base is the formidable "Mittelstand", the small to medium-sized manufacturers that are the backbone of the German and other DACH economies. "These are hidden champions," says Jan, "world leaders in their field, but largely unknown outside it. Independent, often family-owned, and traditional in outlook, these businesses are stepping out of their comfort zone to adapt to digital commerce. But they know they have to do it."
The modular architecture of Ibexa DXP is often a good fit for these B2B companies because it allows them to build their digital transformation – and plan their investment – step-by-step.
"We are observing a notable trend towards significantly deeper integrated systems in the Content Management System (CMS) / Digital Experience Platform (DXP) space," Jan explains. "Clients are increasingly requesting features such as customer portals, Product Information Management (PIM), and other advanced functionalities to enhance their digital presence. There is a growing demand for comprehensive solutions that enable businesses to streamline their processes and deliver more personalized experiences to their customers. And this is what Ibexa DXP is well-positioned to do."
Logic Joe is our Partner of the Month for August.
Less than three years after joining the Ibexa Partner ecosystem, Logic Joe has already implemented Ibexa DXP for a number of clients. "Migration has been a pivotal aspect of all these projects," says Jan. "They involve moving from Open-Source systems such as multiple WordPress instances to the Ibexa platform, or a transition from Ibexa's predecessor product eZ Publish to the fully-fledged DXP."
For a manufacturer of highly specialized medical equipment and supplies, Logic Joe migrated product content from different data sources and a legacy PIM to the Product Catalog component native to Ibexa DXP. "And we are currently developing a tool that integrates this product data with Adobe InDesign to generate some 300 pages for a traditional printed catalog.
"This shows you just how individual our B2B clients are, and why you need a flexible DXP such as Ibexa's to meet their unique requirements."
During the Ibexa Partner conference in Marbella earlier this year, Logic Joe bagged the prestigious Cloud Partner of the Year Award. "We are proud of this award and of the hard work we put in to earn it," says Jan.
Logic Joe has invested considerable effort in building an automated cloud set-up, which allows it to start a project in just 45 minutes. "We optimized our development environment in such a way that a new productive environment can be booted locally within one or two minutes," says Jan. "This enables us to develop under the same conditions as the live website – a great advantage, perhaps especially in pitches where we can show the client the actual Ibexa system and showcase its capabilities in real-time without having to resort to theoretical presentation slides. The advantage of our cloud approach goes beyond the initial pitch of course. Proof-of-concept ideas can be quickly tested and the time-to-market is shortened to an optimum."
The fact Ibexa was quick to recognize the contribution of Logic Joe's innovative cloud approach points to the forward-thinking nature of the collaboration. "We get the impression that Ibexa wants to make a difference and is very receptive to every impulse from its Partners and clients in product development. That makes Ibexa unique."
Another key feature that helps Ibexa DXP stand out is the native capability to develop self-service portals. "This is a recent and very welcome addition," says Jan, "one that allows customers to log into the site we built on Ibexa DXP. We are planning to add such a customer portal for a manufacturer of medical devices. It is a space where customers can review their orders and invoices, perhaps buy supplies or accessories, or order samples.
"Customer portals are an essential first step towards full ecommerce, and Ibexa is smart to lead with that. Of course, with other DXPs you can develop a front-end customer feature but that requires additional effort. Also, customers want to see how they can progress towards direct selling and customer portals are an indispensable milestone.
"So this is very much part of our marketing story, and it's an area where Ibexa DXP is strong, where the platform has differentiated itself."
Jan is confident that by building on Ibexa's capabilities and Logic Joe's cloud and implementation expertise they can help many B2B companies make important strides towards digital maturity.
"Ibexa is an outstanding company," he concludes. "The team has a palpable desire to make a difference and is open to suggestions that will make its already very good product even better."
Logic Joe and Ibexa will be present at the DMEXCO digital marketing conference in Cologne on September 20 and 21 where we will showcase Ibexa DXP and Logic Joe's hyper-agile development environment. If you would like to meet us there the please visit our website.
Ibexa Global Partner Program
Partner with Ibexa
In a world all about delivering excellence in digital customer experiences, you can build new revenue opportunities, create memorable experiences and turn your clients into digital champions with Ibexa's trusted and open Digital Experience Platform (DXP).
Read more