eZ Connector Marketplace Expansion Program
31/01/2018, 14:50
| 3 Min read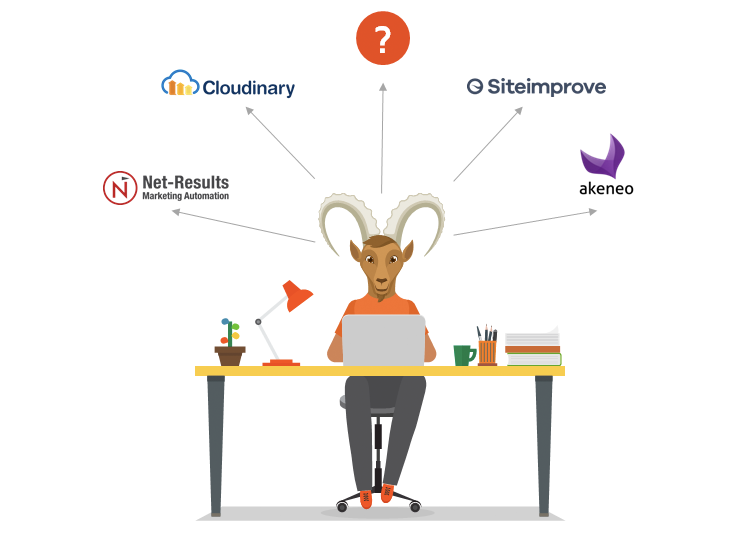 We are proud to announce the launch of the eZ Connector marketplace expansion program. A connector is a third-party integration with eZ Platform. 2017 was a significant year for eZ. With the release of eZ Platform v2, our software platform is now at a stable stage and is delivering on the promise of completely basing its architecture on the Symfony full-stack framework. In order to support and accelerate the adoption of eZ Platform by users and developers, we recognize the importance of growing the number of connectors between eZ Platform and all sorts of third-party solutions: marketing automation solutions, CRM systems, DAM solutions, cloud services of all sorts, emerging business solutions, and others.
The eZ Connector initiative will consist of two programs: eZ Connector Competition and Build with eZ. These programs are a great opportunity for partners, developers, and third-party software vendors to build connectors that extend our content management system's capabilities. Let's dive deeper to understand these different programs, and how you can participate and benefit from these two exciting opportunities.
eZ Connector Competition
This competition is a fun opportunity that we believe will drive innovation and accelerate the growth of our connector marketplace. The first competition kicks off on February 1! You can build a connector with any application or service, the only thing that matters is that you register for the competition by providing us with your information and a summary of the connector you are entering in the competition. During the competition you will have one whole month to build your connector and, of course, you are free to bring a project already started prior to the competition-it does not have to be new work, just new to us here at eZ.
By 23:59 EST on February 28, 2018, you must deliver your final entry.
A few requirements that are worth noting: the connector should be open source so that users have the freedom to run and modify the software. It should follow the GPL license version 2, and should grant eZ Systems AS with a shared copyright just like eZ shares copyright through a Contribution License Agreement with contributors. To evaluate the work of the participant, we request that you share the results along with a blog post. The blog post should also include a demo video explaining the connector and its functionality. We will publish the blog post both on ez.no and ezplatform.com.
On March 1, the eZ Product Team will evaluate all submitted connectors and decide on the winner. The winner will be announced at the end of the first week of March, 2018. We recognize that building a connector takes a significant amount of resources. Therefore, the winner will be rewarded with a check for USD $2,500, and will receive an opportunity to advance to the Build with eZ challenge. However, all of the connectors that take part in the competition will be featured on the ez.no website, and can take advantage of our various co-marketing initiatives (webinars, events, and blog posts) that will accompany the competition.
Build with eZ
Build with eZ is the second phase of our connector program. In this part of the program, the winner of the competition will be awarded a contract to build an additional connector together with our team. During this phase, the connector you create will be selected and designed together with the eZ product team. The participant will have one month to deliver, and will receive an additional USD $5,000 for services performed in building the new connector. eZ seeks to work side-by-side with the winning vendor and will provide resources and guidance throughout the development process. Just as with the eZ Connector Competition, this new connector will need to be open source and licensed under GPL version 2. As this connector is promoted as "Build with eZ", we require this connector's code base to be hosted by the eZ organization on GitHub (https://github.com/ezsystems), and that eZ owns the copyright, as a regular contribution following the eZ Contribution License Agreement (CLA).
We believe that these two programs will help us accelerate the growth of our connector directory. Don't miss out on this great opportunity to contribute to the eZ ecosystem and partake in extending eZ Platform's capabilities.