Digital Self-service, the Revenge of the Portal
23/03/2021, 09:56
| 6 Min read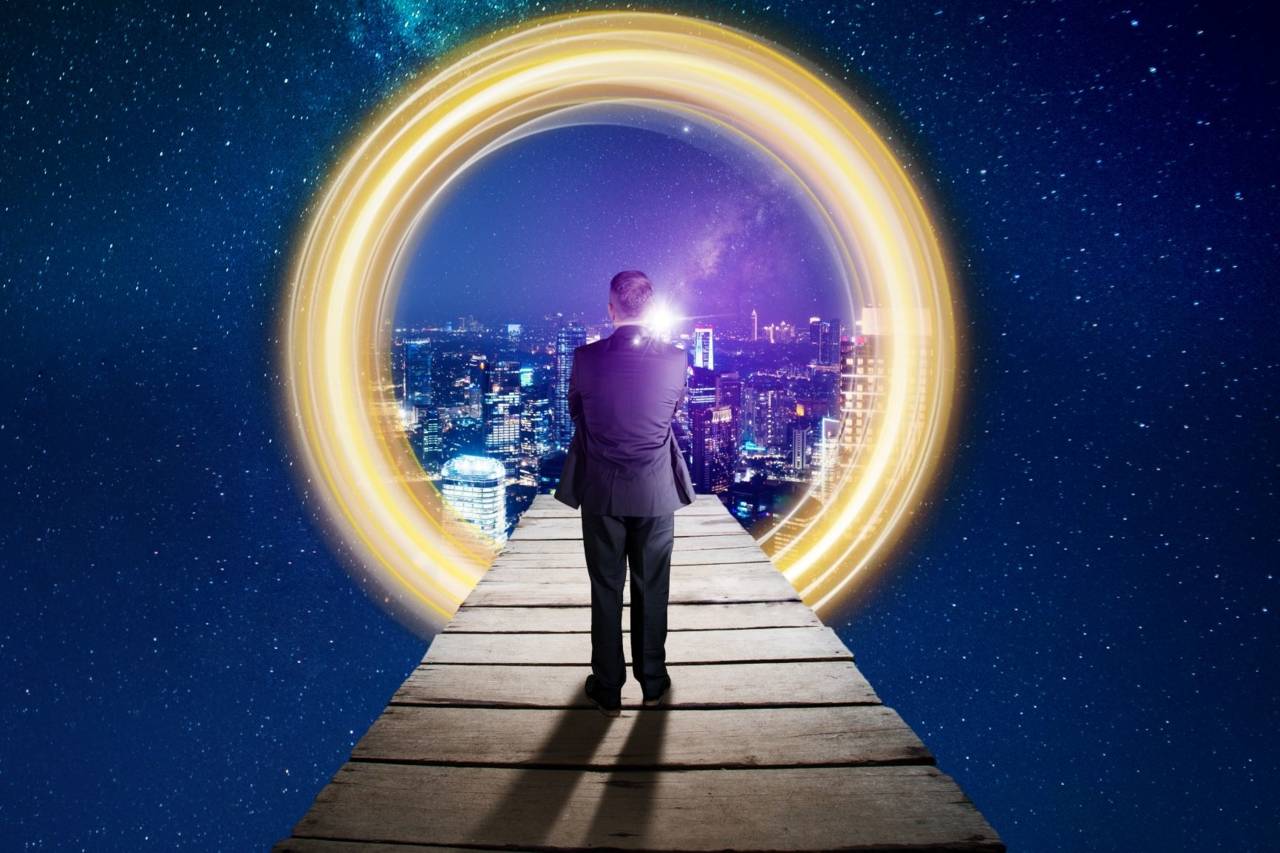 Portals were born with the Web, but then went out of fashion. They are back, playing a primary role in many digital transformations. Let's explore their stunning resurgence.
Digital self-service - the portal comeback
Lately, people have been speaking a lot about portals when discussing digitalization of B2B businesses, as you might have read on our website, or in many digital experience or digital transformation publications or blogs. Portals are almost as old as the Web. They've always been around and can hardly be viewed as a novelty. They went out of fashion, becoming "has-beens", belonging to the pre-internet 2.0 world…So why this sudden resurgence of interest in them? Why is it all about portals again?
Well, truth is, the term is not so important. Portals, just like websites, are terms that will always be here. From a high-level point of view, a portal, unlike a random website, brings together pieces of information and services coming from other systems or sources in one place for its authenticated or authorized users. They act as an integration hub and obviously this is as relevant today as it was 15 years ago, if not more so. Let's stop the general discussion around the term "Portal" and let's look more at what can go in these portals, which is the real interesting discussion to have!
We clearly see that there are many types of portals, especially in B2B where there is more complexity and many more personas involved. Let's visit a few typical cases.
Customer Portals
Customer portals are self-service destinations for customers of a brand to go to access a range of services by themselves, without the need of an operator or a representative. Customers can connect to the portal and do what they have to do at any time, from any location. These type of portals are of huge value for brands, both in a business-to-business context and a business-to-consumer context, as they can significantly improve customer experience and well as operational expenditure.
As an example, customers of Stromnetz Hamburg, whether they are business or consumer customers can now connect on a single portal for all things related to their electricity account in Hamburg. They can manage payments, access a dashboard with their consumption levels, manage their production (as the portal is also for the one generating electricity to the network), access their carbon footprint etc. A wide range of services involving a wide range of business systems and especially SAP IS-U in the backend, are all accessed through a single portal, build in this case with Ibexa Experience v2.5.
You may say, that's nothing new? But, what's new is that these portals are becoming the driving force in the relationship between a brand and its customers. A few years back, you could perform a few things on a portal, such as download duplicate of your last invoices (that you would also receive by snailmail) or change your payment information, but very often, many things still had to be dealt with in the offline world. Today it's the opposite, go to a physical office – if they still exist – and they will probably redirect you directly to the portal. The idea is not so new but the maturity and adoption has totally changed. Self-service customer portals are now a unique opportunity to both boost customer experience and reduce tremendously operational costs for large operations such as Stromnetz.
Partner portals
Partner portals are extremely common in B2B. Here, many businesses have a go-to-market which involves more actors than just the vendor and its customer. These include partners, for instance for installing a product; brokers, for selling a service; distributors for bringing a product into new territories; or agents that represent the brand in new markets etc.
CNP, a French insurer wanted to establish a portal for its partners – through whom they sell their insurance policies to the wider public. The portal is where insurance brokers can get pricing and collaterals as well as documentation on policies. They can also register their sales and pipeline. In this case the portal acts as a sales enablement solution for this external sales team. It is invaluable in facilitating their workload and helps these brokers become more effective and productive. And, just as in the case of the Customer portal, it kills two birds with one stone: on the one hand it delivers on brokers' expectations, as they no longer want to use the phone and speak to a rep for every operation, making them a very attractive insurer to represent. On the other hand, it drastically reduces the cost of operating this network of brokers, thanks to self-service digitalizing many operations.
For business, very often, partner relationships are as important as the relationships they have with end customers. Partner portals have become a strategic asset when, a few years back, it was very much a forgotten child of the IT systems map.
Workforce portals
Worforce portals are yet another example that follow the same trajectory. We could call them "intranets", to use another term who that now is seen as passé…but actually they are another facet of an organization's digital experience platform.
Facilitating a digital workplace for a remote or mobile workforce was at the heart of the portal built for Barcelona's municipal employees. BSM (the company that belongs to the City Council of Barcelona to unify the provision of all municipals services in a single point) wanted to enable all users across all business units to have their own personalized digital space and empower them to collaborate, use and manage documents and information, access relevant business applications, and be able to connect to the workplace over any device at any time.
Just like Customer and Partner Portals, we can see how much providing self-service tools to the workforce is also key in offering them a better experience, but also in offering the final customer a better experience, and obviously at the same time automating and reducing operation costs.
There are many other types of portals of course, such as supplier portals, or procurement portals, but you get it, with digitalization becoming an imperative, it's an opportunity to both improve the processes and the experiences, and to automate these processes which very often lead to significant cost savings.
Portals without a "portal experience "
Last but not least, for all the example above, what is important is that modern portals don't deliver the old user experience often associated with portals. It doesn't mean users will use "portlets", it doesn't mean the design suddenly gets ugly, it doesn't mean the navigation become a reversed-U, it doesn't mean it's siloed from the website etc. Actually it's quite the opposite, beyond the key touchpoint which leads to authentication and authorization – what ever the technique is, simple login/ password, 2FA, network based, or other, the user experience of the modern portal shall be as seamless as possible. The modern portal shall offer its services and information via a frictionless, natural and easy user experience, this might mean blending the interaction with other parts of the digital experience behind the scenes.
At Ibexa, our partners have been building portals for our customers for years. As a truly horizontal digital platform, we've been able to empower many of these solutions which have become core and strategic for businesses engaged in their digital transformation.
The value of our technology, as for any DXP, increases when it is used to build several projects, may be several portals for the many audiences and personas involved with the business and its business model. In B2B, this part may be complex yet will deliver an impressive ROI very quickly.
If you wish to better understand how we can help you approach, build and deliver your self-service portals, please reach out to one of our consultants.

Considerations for Creating Rich Customer Experiences
DXP eBook
If you are struggling with your B2B digital transformation efforts, why not reach out to us to discuss your project. Feel free to download and read Ibexa's eBook on Digital Experience Platforms and the four considerations for creating exceptional customer experiences.
Download DXP eBook